By Graham K. Rogers
---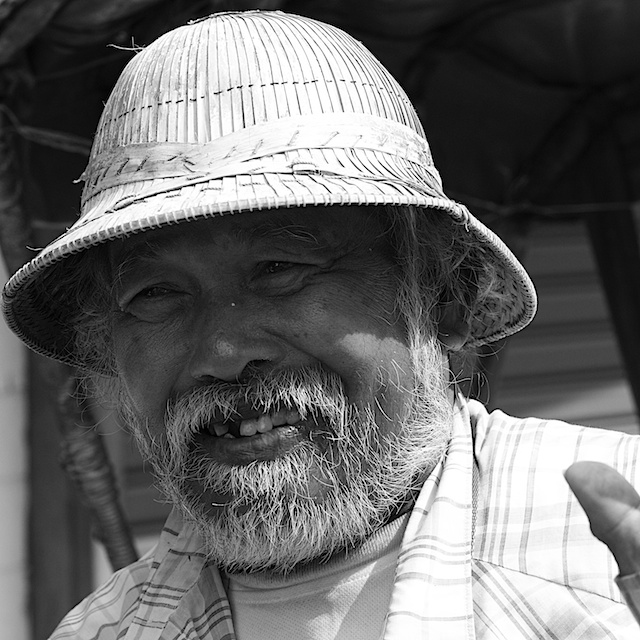 As well as the Dock and Quick Look (covered last week), the Finder has a number of ways in which some functions of OS X can be controlled. I think of the Finder as a sort of bridge: it acts like an application but is essential to using OS X. One part of this is an easy to use feature called Application Switcher. The Apple menu has several useful ways for quick access to applications and useful information.
Application Switcher
The Dock is fine for access to applications we use often, but it is not always easy to see those little dots under the icons. If a user wants to switch applications, using the Dock wastes time. A simple solution uses two keys: Command and Tab. Long-time Mac users tend to eschew menus for keystrokes which are much faster. For example, most computer users are familiar with Cut, Copy and Paste commands: much faster than wading through menus.

Either side of the spacebar is a Command key. Pressing this and the Tab key brings up a panel with all active applications shown. Icons, such as the one for Mail, also show unread items in a red circle. Pressing the Tab key again and again (with Command still pressed), moves the guide along the line, so a user can move quickly to another application. Pressing Shift, reverses the direction of the selector. When the panel is displayed Left and Right arrows can also be used.

The Apple Menu
At the top left of the screen in OS X is an Apple icon. The Apple menu used to be blue. Now it is black with the bottom half grey. Clicking on that icon in the menubar, reveals a menu with several useful features including Software Update and controls for Sleep, Restart and Shut Down. There are now no key commands for these. On my Mac, this menu has 12 items.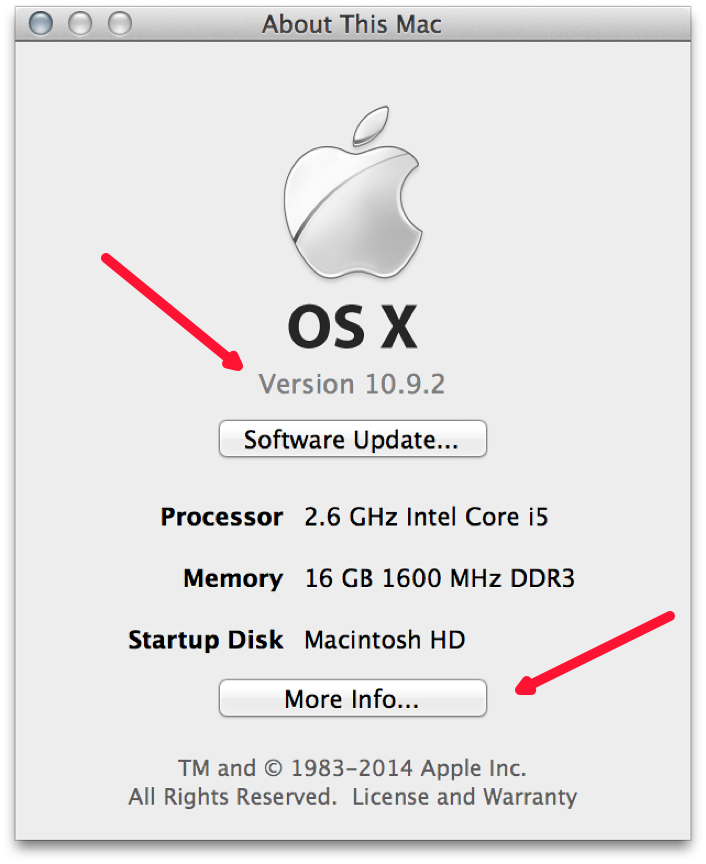 At the top is the deceptively simple, "About this Mac", which leads to a treasure-house of information. A small panel opens with a display of the OS X version, a button with another way to Software Update, basic data about the computer, and a "More Info..." button.
Put the cursor above the grey Version number and click. The display changes to show the build number, which may differ depending on the Mac being used. This could help with problem-diagnosis.
Click a second time and the Serial Number of the computer is displayed. That will save you looking at the back (iMac) or the tiny print underneath (MacBook Pro). The serial number is also available via the More Info button.

Pressing More Info in that panel opens a small window with 6 options at the top: Overview (the current panel), Displays, Storage and Memory are to the right. Each of these shows more information about the specific area and can provide a link to System Preferences or another relevant source. To the right (not left as it was earlier) are Support and Service both of which provide links to online resources.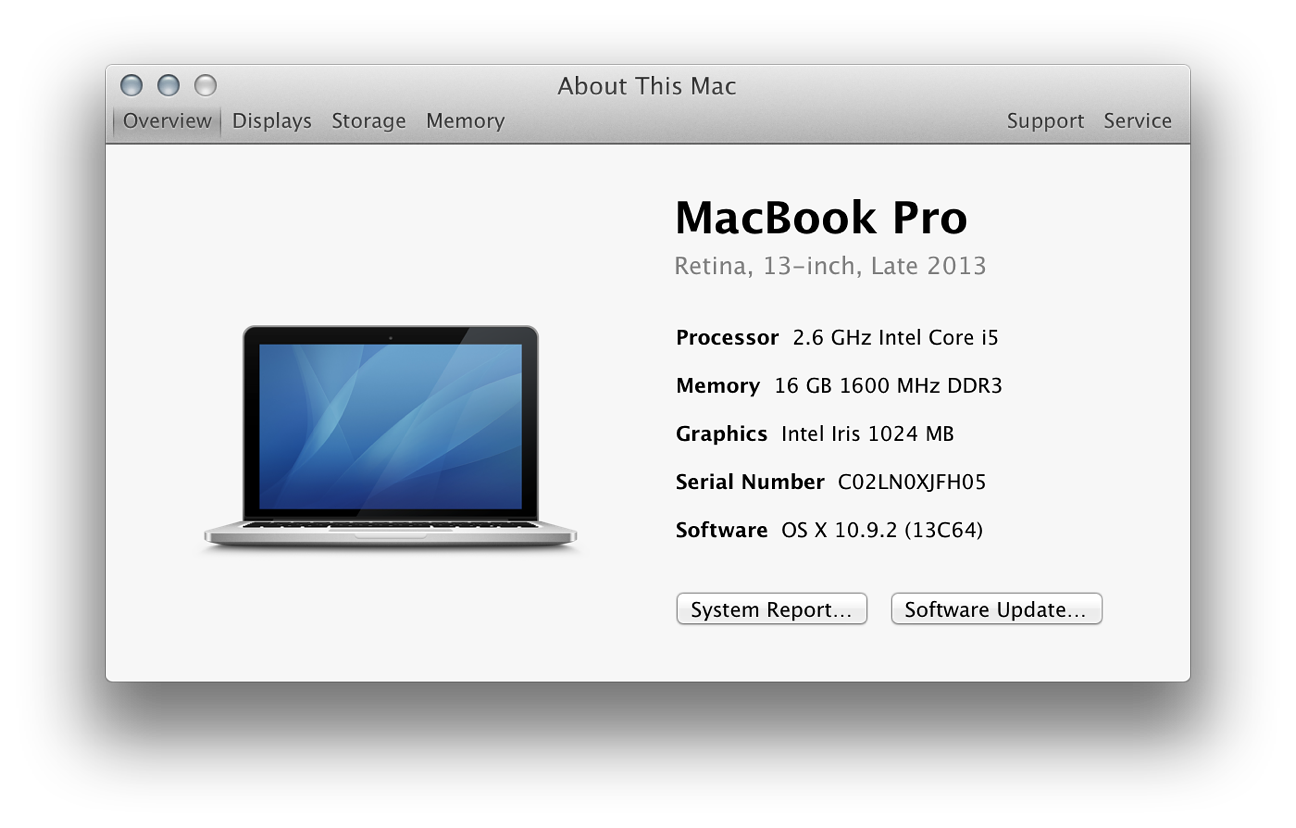 The Overview panel displays basic data about the Mac. It has two buttons: Software Update and System Report which opens a utility (also accessible in Applications > Utilities). That displays full data about the Mac and its current running condition.

The Displays tab opens with an image of the current screen. This differs depending on the computer and the display or the monitor connected to the computer. There is also a text description of the display. At bottom right is a button that opens the Displays Preferences in System Preferences.

Storage shows a linear display of what is taking up space on the hard disk, similar to the display showing space allocation on an iOS device in iTunes. There is a button at the bottom that links to Disk Utility.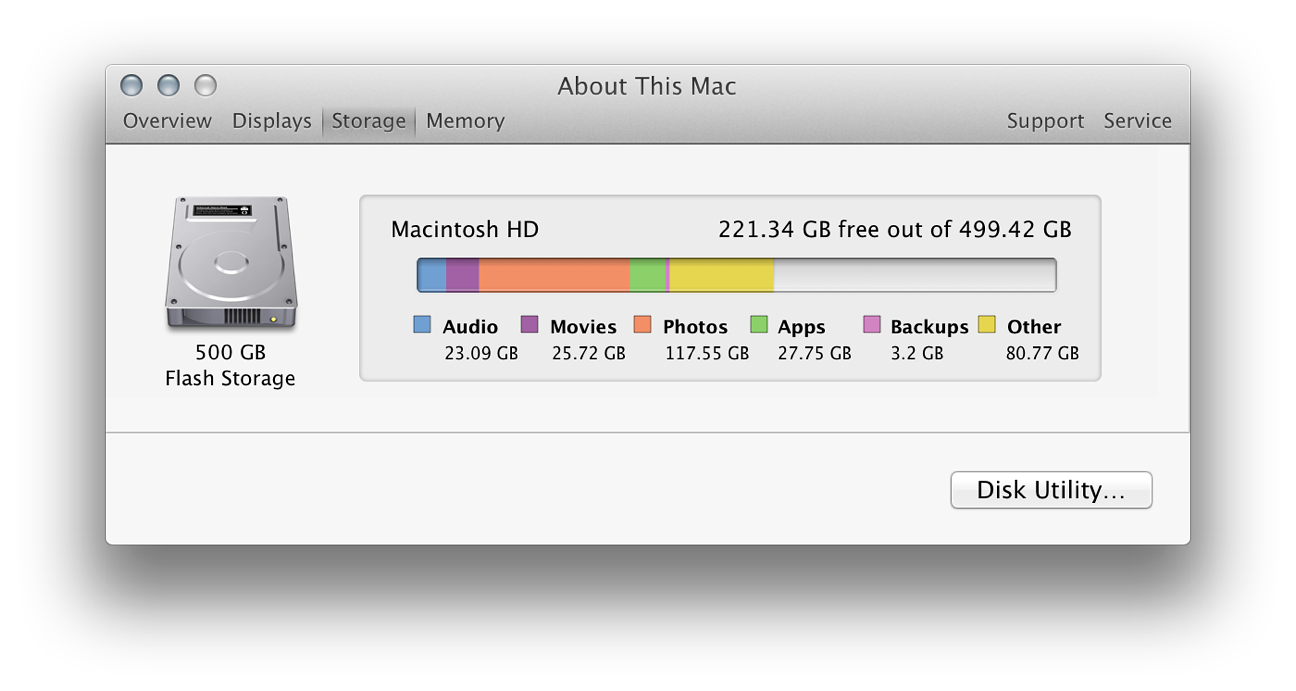 Finally, Memory shows RAM modules installed, with a link to instructions for how to upgrade memory. This opens a web page at Apple Support. It may not be possible to upgrade the latest Macs, which is why I ordered mine with the maximum of 16 GB of RAM.

Also in the Apple menu is Location, which allows users to select different wifi and other settings, depending on where they are. For example, I have settings for my home and office networks. Recent Items is also useful as this shows Applications, documents and servers that have been accessed: a user may want to return to one and this helps to achieve this quite quickly.
Further down, above Sleep, Restart and Shut Down, is Force Quit. This opens a panel and can be used to close a recalcitrant application, when all else has failed. Applications that are not responding are listed in red. Force Quit can also be done using Activity Monitor in the Applications > Utilities folder. If OS X is showing some slowness, I sometimes use Force Quit to restart the Finder.
Graham K. Rogers teaches at the Faculty of Engineering, Mahidol University in Thailand where he is also Assistant Dean. He wrote in the Bangkok Post, Database supplement on IT subjects. For the last seven years of Database he wrote a column on Apple and Macs. He is now continuing that in the Bangkok Post supplement, Life.