By Graham K. Rogers
---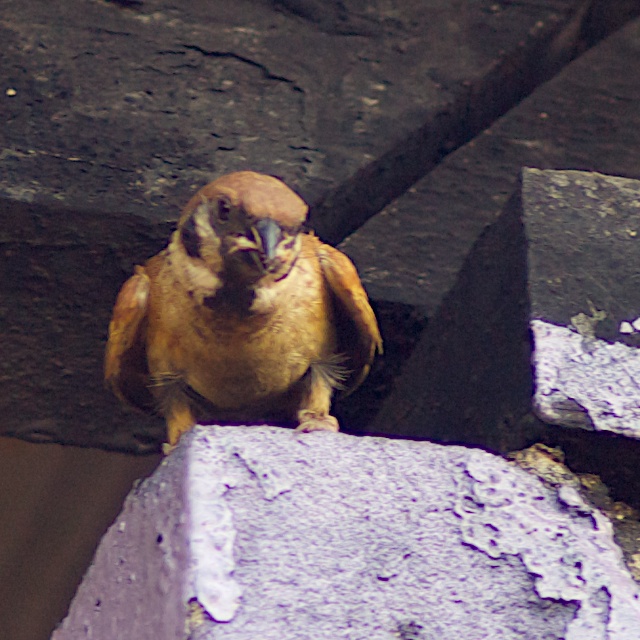 There are good and bad things about living on the other side of the world to Cupertino. It takes a long time to travel there, for sure; and the time difference means that when Apple makes most of its announcements, I am asleep. So my responses are not based on the immediate receipt of the news. Instead I will take time to read (or listen) to the output and examine information from commentators. Although I try to stick to the facts, some of that input is clearly valuable.
As regards the Q2 2014 financial report, I covered that briefly this morning, with a look at predictions, the main parts of the Apple press release and my own early comments. Not only did Apple beat The Street again (I cannot wait for the Jim Cramer switch or the Trip Chowdry apology - yeah, OK, I am joking), but exceeded its own guidance on income by around $2 billion at $45.6 billion another record. That was helped by improved iPhone sales in a quarter that everyone expected to see a decline. There may be one word to explain this: China.
As many of the analysts who think they have the ability to comment on Apple are only looking at the US market, they forget that more than 60% of Apple's income now comes from overseas markets. Among the markets that Cook mentioned for the exceptional iPhone sales growth were US, UK, Germany, Japan, Canada, France, Vietnam and "greater China". China was mentioned several times during the delivery. He also included iTunes as a driver with over 800 million accounts: most with credit cards.

The unit figures, when I finally saw them, provided a couple of other surprises. Apart from the iPhone sales of 43.7 million (up from 37.4 million a year ago), Apple sold 4.14 million Macs (up from 3.95 million). This was in a non-holiday quarter and at a time when worldwide sales of PCs are falling. In a Tweet, Horace Dediu of ASYMCO (@asymco) notes that, "excluding Macs, PC shipments were down 6% in Q1." Luca Maestri later confirmed that the strongest performers here were the MacBook Pro and MacBook Air. A rumour later in the day (MacRumours), suggested that both models of the MacBook Air were to be updated next week.
Part of the decline in sales of PCs has been put down to the success of the iPad (Dediu's chart fixes that point in the chronology), but the device had slightly negative sales this time with 16.35 million sold (19.48m). Several sources quoted Tim Cook on this, particularly noting his comment that the figures were actually "above our expectations", but below analysts' estimates. The recorded Conference Call had the following:
iPad sales came in at the high end of our expectations, but we realize they were below analyst estimates, and I would like to proactively address why we think there was a difference.

We believe almost all of the difference can be explained by two factors: First, in the March quarter last year, we significantly increased iPad channel inventory, while this year, we significantly reduced it. Luca [Maestri] will go into more detail about this later.

Second, we ended the December quarter last year with a substantial backlog of iPad minis that were subsequently shipped in the March quarter, whereas we ended the December quarter this year near supply demand balance.

We continue to believe that the tablet market will surpass the PC market in size within the next few years and we believe that Apple will be a major beneficiary of this trend.

Cook mentioned Luca Maestri in that comment on the iPad and it was he who was responsible for most of the technical commentary about the finances. With Peter Oppenheimer retiring in September, this was the beginning of an overlap period. Oppenheimer was in attendance and Cook publicly thanked him for his several years' dedication to Apple. He had earlier mentioned that Angela Ahrendts was joining the executive team next week, thus ending much rumour and speculation about when she would move into Cupertino.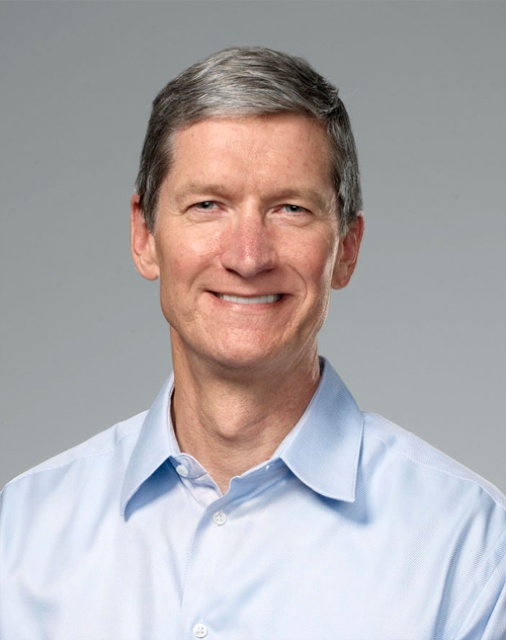 With revenues of $103 billion for the first 6 months of the year, Cook looked at the growth in new users ("tens of millions") and how this affects the company for the longterm. Cook thanked the Apple staff and the loyal customers.
In a few sentences, Cook showed how irrelevant all the fretting that Wall Street has about share prices and growth. The areas Apple thinks about are not short term and profit-oriented, but long term customer-related. He also dismissed the call for instant innovation, which for many seems to mean a totally new product every few months: a standard that no other company is held to.
Instead, research and development (including industrial processes as well as device-oriented patents) experience continuous investment. He also mentioned expanding into new categories, which is open to some speculation. Some think this means wearable devices. Whatever this is, Cook made it clear that Apple is not going to under-invest.

Expansion through acquisition was also broached with the comment that Apple had bought 24 companies in the last 18 months. This strategic investment requires financial flexibility. There was also a loaded comment from Cook about taking on board suggestions from shareholders and as Zac Hall on 9to5 Mac commented, Carl Icahn comes to mind.
This led neatly into the point about returning capital to shareholders, something that Steve Jobs was strongly against, so this is a mark of Tim Cook's stewardship and investors should recognize this, rather than (as Trip Chowdry wants) replace him with someone else. The share buyback scheme was increased for the 3rd time with the addition of $30 billion. This is partly because Apple does not feel that the current stock price does not reflect the full value of the company and the increase is a vote of confidence from the Board. The dividend is also to be increased again, and there are plans for annual dividend increases going forward. There is also to be a share split: 7 for 1.
Luca Maestri
Peter Oppenheimer's replacement, Luca Maestri, was able to provide details of the financial figures and the capital return program. Like Cook, he made specific mention of iPhone sales in China and the relationship with China Mobile. There, as in other markets, there were sales increases and market share gains. Mentioned also were Poland, Indonesia, Turkey, while in India and Vietnam iPhone sales more than doubled.

There were gains in enterprise too with Deutsche Bank singled out with the 20,000 iPhones running on its network and its 40+ internal mobile apps. Siemens has 3,000 phones on its network with over 50 internal apps deployed.

While Cook had given us some of the broad strokes about the sales of the various device types, Maestri filled in many of the details including some specific examples of the ways in which these devices - particularly iPads were used.


On the financial side, 88% of the cash reserves are held offshore. Apple entered the quarter with $150 billion in total and there were some drops reported: acquisitions, dividends and share repurchases.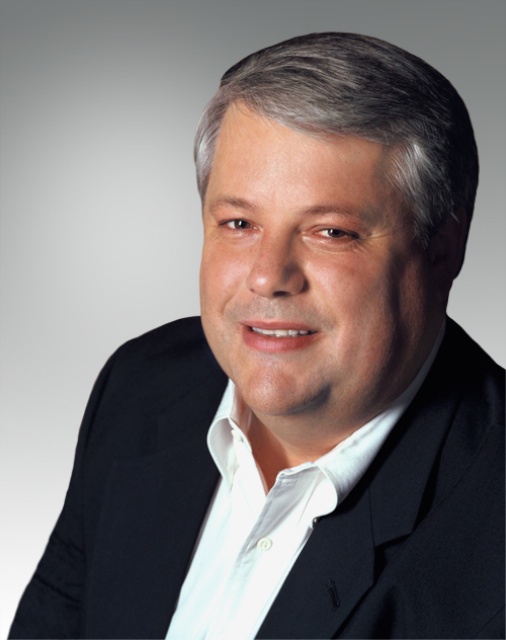 As well as explaining some of the details about the numbers of stocks repurchased and the funds allocated for these steps, he announced the dividend of $3.29 for each share (payable in May): an increase of around 8%. All of these $11 billion dividend payments are funded by domestic cash (which adds to Apple's argument for a tax holiday on the 30% currently levied on repatriated cash). Apple will also be making further use of borrowing as it has already.
Apple is providing the following guidance for its fiscal 2014 third quarter:
Revenue between $36 billion and $38 billion
Gross margin between 37 percent and 38 percent
Operating expenses between $4.4 billion and $4.5 billion
Other income/(expense) of $200 million
Tax rate of 26.1 percent

Cook then made the announcement of the 7 to 1 split in common stock, which is expected to bring the share price down to around $80. This will take place in June this year and is expected to make the stock accessible to more investors.
He ended with thanks to Peter Oppenheimer for his years of excellent work in being part of the team behind Apple's success and introduced Luca Maestri.
Q & A Session
There were a number of questions regarding financial aspects at Apple but the second question from Katy Huberty of Morgan Stanley focussed on pricing, with a clear reference to the rumour about the iPhone 6 being $100 more, which many picked up on. Cook made the point that Apple delivers at a price that the company thinks is fair for the product, but did not directly answer the point about a price increase. He reaffirmed this later in answer to another questioner, adding that the features and quality are the drivers and the prices are aimed at what Apple thinks is fair for the customer.

On another question concerning iPhone sales, one of the reasons for the good figures were high sales of the iPhone 4S in certain markets, particularly Latin America and Asia-Pacific. A question answered by Cook on replacement cycles (with a hint to the higher price rumour), suggested that some carrier programs did increase the upgrade cycle, but other programs increase the frequency of upgrades.

The smartphone market is only about 1 billion units and it will eventually take over the entire mobile phone market, Cook said. Apple's ability to attract new users to the iPhone is significant in emerging markets and Apple is sure that there will be continued growth here, although not all will be attracted to the top phone because of the price point. Getting them in on an entry phone brings them into the ecosystem.

He was also at pains to point out that what is seen in the USA is not the same in other countries, especially in regard to upgrade policies. At this time, he mentioned that the US accounted for around 30% of Apple's business, so the question needed to be examined in that context.


One of the things that I took away from the question and answer sessions (as I have before) is the way that Cook reacts spontaneously to questions, some of which are meant to produce a different response to what he provides. They are given spontaneously but are generally thoughtful and laden with implications. Even in his famous angry response to Justin Danhof of the National Center for Public Policy Research or (NCPPR), he made it clear that Apple was going to do what is right with the environment,

Likewise, in dealing with disabled users, pure profit is not the prime motivator for Apple decisions. What the shortsighted questioner - whose own climate change denials were motivation for the question - did not seem to understand was that by taking this longer view on the disabled and the environment (as well as education, perhaps) the profits eventually look after themselves.


Later, in the Q&A session, Cook was asked about the arrival of Microsoft Office on the iPad and he was fairly positive about this although did comment on delays in its appearance (a couple of years perhaps): "If it had been done earlier, it would have been better for Microsoft frankly" (AppleInsider).

As a side note on this, Office for the iPad is not available here and while Microsoft from Malaysia did phone me as a result of my technical query, they were unable to provide an answer, promising to put the enquiry up the line. In the meantime, I sent a follow-up email to Waggener Edstrom Communications mentioning that I had heard nothing after my 1 April reply and (to be fair) had a reply within minutes. I was told that email with my contact details had not been received, but that this would be followed up as soon as there was information to share.



See also: