By Graham K. Rogers
---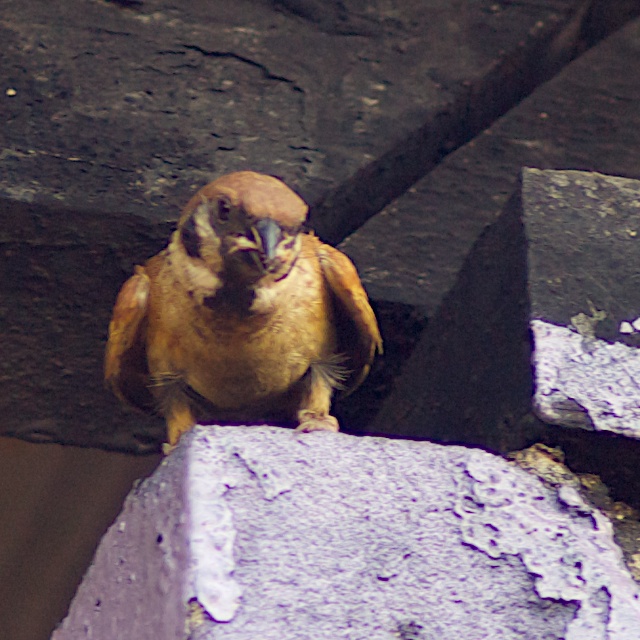 Whatever the predictions (and Apple exceeded most of these), Apple will make money and despite the gloom and predictions of doom, it is a company that continues to turn in record profits quarter after quarter.
Predictions before the event from Bloomberg were (source MacDaily News):
Revenue: $43.6 billion
EPS: $10.16
Gross margin: 37.7%
iPhone unit sales: 37.7 million units
iPhone average selling price (ASP): $610
iPad unit sales: 19.7 million units
iPad ASP: $430
Mac unit sales: 4.03 million units
iPod unit sales: 2.99 million units
Apple's Q314 revenue guidance: $38.1 billion
At Forbes, Mark Rogowsky makes some comments about the damned if you do, damned if you don't that many so-called experts see that Tim Cook is in. As we have commented before, all these analysts keep telling us what Apple must do, but Apple keeps on rolling along, ignoring the analysts and self-elected experts (Rogowsky mentions Henry Blodgett as one - consistently wrong on Apple and always angry about the company).
This is even more galling when it comes to the products with commentators praising the rumours out of Asia concerning the size of the next iPhone screen, when no one except Apple really knows anything about the product - these analysts put together intelligence from a variety of sources and make 2 + 2 = 5 - but the same source later suggested that there was a problem with batteries, sending the shares into a tailspin again, just before the Q2 2014 report. How about that? . . .
What we do know is that Nike has dismissed most of its staff who were working on the wearable devices and there is now much speculation that they were working with Apple and gave up (the idea being that Apple has cracked this - who knows); but related to that, Apple has now extended the company trademark to include jewelry, clocks and watches (Electronista).
There are other reports that Apple - that has ignored NFC, despite that Asian expert insisting they were now about to embrace it - and several reports imply a push into mobile payments (AppleInsider)
Over at Fortune, there is the regular summary by Philip Elmer-DeWitt of all the analysts and what they think Apple should be reporting (never mind what Apple advised it would expect); and of course, if Apple falls short of the experts' guidance the shares get hammered, which actually only really matters to the gamblers on Wall Street.
Summary of Guidance from Philip Elmer-DeWitt on Fortune

Note also that this was the last but one time that Peter Oppenheimer will appear as Apple's CFO. That position is to be taken by Luca Maestri after Oppenheimer retires in September. For the current period, this is the core of what Apple reported:
Apple today announced financial results for its fiscal 2014 second quarter ended March 29, 2014. The Company posted quarterly revenue of $45.6 billion and quarterly net profit of $10.2 billion, or $11.62 per diluted share. These results compare to revenue of $43.6 billion and net profit of $9.5 billion, or $10.09 per diluted share, in the year-ago quarter. Gross margin was 39.3 percent compared to 37.5 percent in the year-ago quarter. International sales accounted for 66 percent of the quarter's revenue.

"We're very proud of our quarterly results, especially our strong iPhone sales and record revenue from services," said Tim Cook, Apple's CEO. "We're eagerly looking forward to introducing more new products and services that only Apple could bring to market."

"We generated $13.5 billion in cash flow from operations and returned almost $21 billion in cash to shareholders through dividends and share repurchases during the March quarter," said Peter Oppenheimer, Apple's CFO. "That brings cumulative payments under our capital return program to $66 billion."

Apple is providing the following guidance for its fiscal 2014 third quarter: revenue between $36 billion and $38 billion gross margin between 37 percent and 38 percent operating expenses between $4.4 billion and $4.5 billion other income/(expense) of $200 million tax rate of 26.1 percent
Compare the actual figures with Apple's guidance and what the analysts were expecting. We see that revenue exceeded guidance and predictions by $2 billion, profit was slightly ahead of predictions

We should not read too much into shrinking iPod sales as that market has been contracting for several years, but Apple still sells lots. It is the same with the desktops: bear in mind that the whole desktop market is shrinking (for PCs as well as Macs) and the figures still appear to be quite respectable. Indeed, some former stars would kill for figures that good.
On the iPad, when Cook was asked a question, John Martellaro reports that his answer (one or two transcription errors) was unusually extensive.
I am particularly interested in the comment on Microsoft and its Office for the iPad (which is still not available here), "I believe that if it had been done earlier, it would have been even better for Microsoft" (I corrected that "of" to "if"). We also note that apart from the Samsung thing, most tablets are those cheap and nasty things - popular in China or in Thai eduction - which don't really do much.

Apple put out a second press release on changes to its share buyback program, part of which tells us,
The Company expects to utilize a total of over $130 billion of cash under the expanded program by the end of calendar 2015.

As part of the program, the Board has increased its share repurchase authorization to $90 billion from the $60 billion level announced last year. The Company expects to continue to utilize about $1 billion annually to net-share-settle vesting restricted stock units.

Additionally, the Board has approved an increase to the Company's quarterly dividend of approximately 8 percent and has declared a dividend of $3.29 per common share, payable on May 15, 2014 to shareholders of record as of the close of business on May 12, 2014. The Company also plans to increase its dividend on an annual basis. With annual payments of $11 billion, Apple is among the largest dividend payers in the world.

Despite this, Cook's input and the general tenor of the figures (look at the size of the numbers), the share price, which was falling before I went to bed and had dropped a little more when I woke up, now standing at just under $525. I am sure that Wall Street will punish Apple some more before the usual rise in a week or two.
Additional Note
Maybe I was wrong. Although the share displays I have access to here are as reported above, Bryan Chaffin on The MacObserver reports that there was a jump of $40 (7.68%) in out of hours trading in Apple stocks. Part of this was due to the excellent figures (again) and also to sales of all iPhones which exceeded expectations and outperformed their predecessors. There is much more in the article by Bryan Chaffin; and I hope to make more comments when I can actually read the reports myself.



Graham K. Rogers teaches at the Faculty of Engineering, Mahidol University in Thailand where he is also Assistant Dean. He wrote in the Bangkok Post, Database supplement on IT subjects. For the last seven years of Database he wrote a column on Apple and Macs. He is now continuing that in the Bangkok Post supplement, Life.