By Graham K. Rogers
---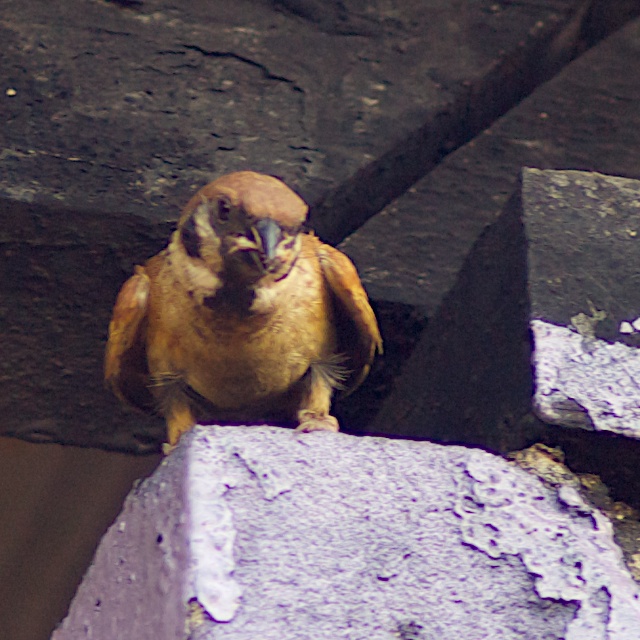 The Apple event that took place on Tuesday evening, 22 October 2013, had long been anticipated with the rumour mills in overdrive again. As the event was transmitted live via the Apple TV, many more people were able to watch it, although this is not the same as being there. Believe me. There were some surprises.

I stayed up late on Tuesday evening as, for the first time in a long time, I was able to watch an Apple event live. Instead of my usual paper and pencil approach, I worked directly onto the Mac (editing and fixing when I had time) and at the end, put a report of my notes and some impressions online.
As presentations go, it was not Apple's best. The products and announcements were quite impressive, but with the amount of ground to cover, the whole thing seemed rather rushed and there were weaker presentations from both Tim Cook and Eddy Cue. Craig Ferlinghetti and Phil Schiller are really comfortable in the public arena, as is Roger Rosner who covered iWork aspects.
Software
The Mavericks update is waiting for me and I would urge anyone thinking of installing this to take the time to run a few checks before downloading. If there is anything slightly awry with a disk, an update like this could cause problems. In addition, for those who do not do this regularly, back up important data.
The fact that there seems to be nothing wrong with the disk and it has been running fine for the last days/weeks/months is no indication of its real state: incandescent light bulbs work up to the moment they don't.
In Disk Utility, there is an indication of the S.M.A.R.T. status: this is at best a guide, but if this is red, then you are not going to be lucky.
At least (if you have Mountain Lion) access the Rescue Partition (command + R at startup) and run Disk Utility. If not, and there are no other external media that can be used, try the startup into Single User mode (the Unix underneath) and run the command fsck -fy once if there is nothing wrong (". . . appears to be OK"). At the end, type in "reboot" and get back to work.
There are several changes with the new OS X. I have had a look at many of them and will be updating my A-Z of System Preferences starting real soon.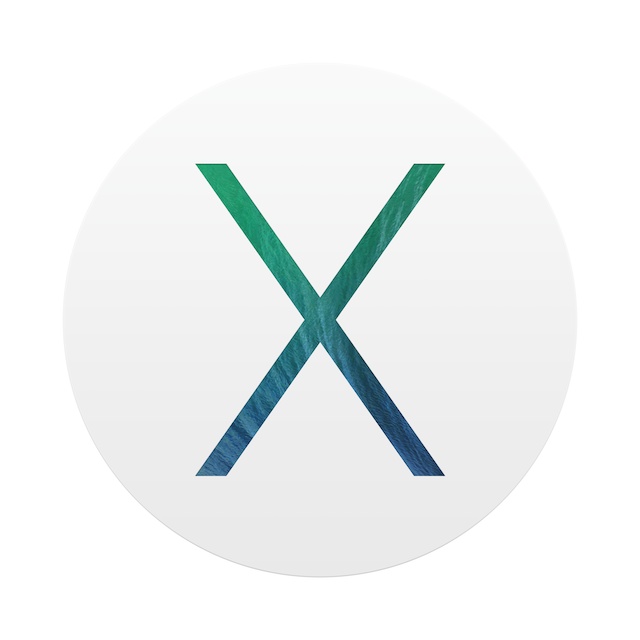 One site described the announcement that Mavericks was to be free as a "bombshell". Watching the announcement live, I must admit that my jaw did drop. I mentally ran through some of the implications, including the effect that this might have on Microsoft whose Windows 8 (and 8.1) as well as 7 and Vista, have not been doing too well of late.
That cash cow has been delivering less, and now there is competition in an up to date 64-bit OS that does work and comes free. Let's be honest, the OS has always been free with a new Mac, but this now makes sure that all those with machines capable of running the latest version of OS X can if they want.
As Ferlinghetti announced the pricing, he displayed a Windows 8 box onscreen, with a $199 price tag alongside. As he told the audience Mavericks was to be free, the slide contents dissolved. Ferlinghetti said, "Free is good." Many would tend to agree with that.
Along with the Mavericks update are a number of new apps, including a complete update to iWork. I will be looking at some of these as time permits. I am especially interested in Keynote as this is something I use almost every day. Sometimes I take the Mac for a specific presentation, but on occasions, following a comment in a class, I can access iCloud synchronised presentations via the iPhone and link to a projector in a classroom with the adapter in my bag.

Overnight several updates to iOS apps appeared, including all those mentioned at the Apple event and a couple that weren't, like Find my iPhone. Garageband, iMovie, iPhoto, Keynote all had new designs. I am not convinced about the iPhoto icon, but there it is. I already know how the original app worked, so I need no more convincing.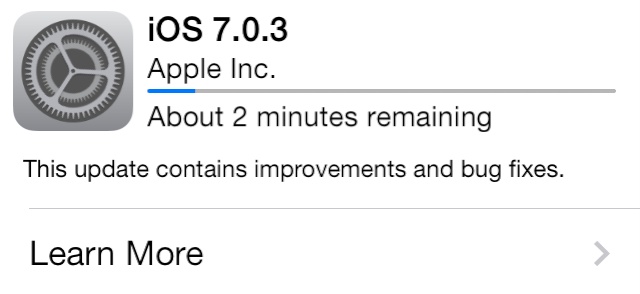 I also saw via a number of Tweets and feeds that iOS 7 had been updated to 7.0.3 but as with the update to iOS 7, the iPhone reports that there is not enough space. I deleted a few apps that are not being used, but I will have to find some more space. I will look at the data and trim some of that. I ended up taking GarageBand out, which did the trick, but this looks as if I may be angling towards a 64 GB iPhone 5s. That may affect any decision I make on a new MacBook Pro.
The iOS update went on to the iPad with no problem. This update will include support for iCloud keychain which matches this new feature in OS X 10.9, Mavericks.
There is also an update to iTunes (11.1.2) and we may expect more soon, for example iBooks Author 2.1, Xcode, Apple Remote Desktop and Mavericks Server which is $19.99. Compare that with what the competition charges.
My one disappointment was that there was no update to Aperture. This is overdue, methinks. However, a late item on 9to5 Mac (Michael Steeber) tells me that this has seen an update of the current version to 3.5, "with notable support for iCloud photo sharing, multiple contributors to Photo Streams, and the ability to post videos to shared streams."
Mavericks first. . . . (but before that a backup and checks).
Hardware
The speed with which the presenters ran through the product releases was almost alarming. It was like a steam train. When Phil Schiller began with the new MacBook computers - 5 new models in all - it was all over in a couple of minutes. He did not slow down for the Mac Pro (coming later in the year), nor for the iPads: iPad Air and iPad mini with Retina display.


The 15" MacBook Pro with the standard display - what I have now (albeit, a vintage 3 years old model) - has gone. There is a standard display 13" MacBook Pro. Like the iPhone and the iPad mini, there are still entry level models. The 13" MacBOok Pro with a 2.5 GHz Intel Core i5 processor and 4 GB RAM is 37,900 baht. In the US that is $1199. Adding 7% for VAT that converts to 39816 baht: almost as if the VAT were left off the Thai price. Good value it appears.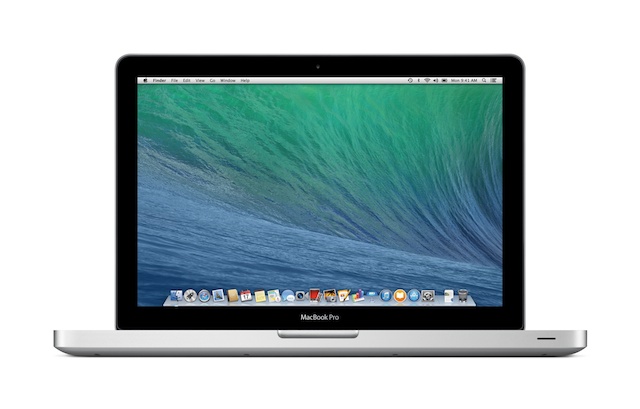 There are 5 models available here with the Retina display, marked as available mid-November. Comparisons use the US Apple Store and the Online Apple Store for Thailand:
13" 2.4 GHz, dual-core Intel Core i5, with 4 GB RAM Intel Iris Graphics and 128 GB PCIe flash storage, at 43,900 baht ($1299 - 43136 baht with VAT);

13" 2.4 GHz, dual-core Intel Core i5, with 8 GB RAM Intel Iris Graphics and 256 GB PCIe flash storage, at 49,900 baht ($1499 - 49778 baht with VAT);

13" 2.6 GHz, dual-core Intel Core i5, with 8 GB RAM Intel Iris Graphics and 512 GB PCIe flash storage, at 59,900 baht ($1799 - 59740 baht with VAT);

15" 2.0 GHz, quad-core Intel Core i7, with 8 GB RAM Intel Iris Pro Graphics and 256 GB PCIe flash storage, at 66,900 baht ($1999 - 66381 baht with VAT);

15" 2.3 GHz, quad-core Intel Core i7, with 16 GB RAM Intel Iris Pro Graphics plus NVIDIA GeForce GT 750M (with 2 GB GDDR5 memory) and 512 GB PCIe flash storage, at 86,900 baht ($2599 - 86306 baht with VAT).
Conversions are rough but indicate that there is a reasonable comparison: a couple of models are cheaper than in the US Store using this method, while a couple have slightly higher prices.
I must admit I am torn between the middle 13" MacBook Pro and the lower priced 15" model. The use of Haswell processors has extended battery life (8 hours with the 15" models, 9 hours for the 13"). With delivery dates not for a week or two, I can take some time to mull this over. Note that these models are shipping now in the USA. That is always the prime Apple market, but also there needs to be some time for the local equivalent of the FCC to authorise the use of the new wireless technology.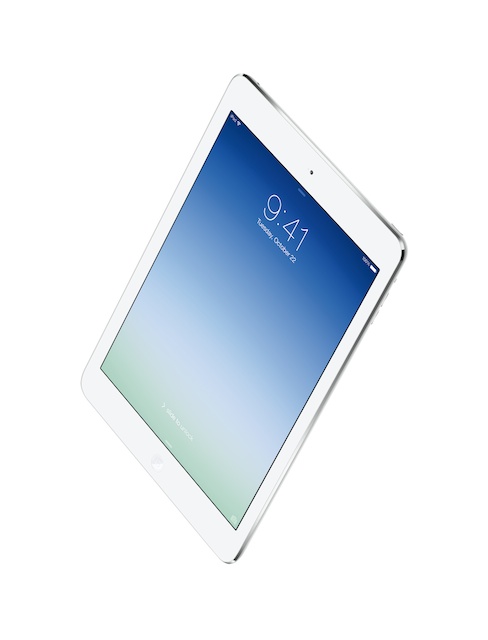 The iPad Air is not shown as available here yet, so all the display pages on the Apple Store for Thailand cover the old (current) models. It is available in Singapore from 1 November and shows prices starting from S$688. In the USA this is US$499.
There are two colours, Space Gray and Silver. It comes in the usual wifi only or wifi + cellular configurations with 16 GB, 32 GB, 64 GB and 128 GB options for $499, $599, $699 and $799 respectively. I would expect we will see prices in Thailand starting at 16,900 baht (with VAT). Neither of the devices sports Touch ID.
Schiller said this weighed 1 pound. The specifications confirm that this is actually 1.05 pounds (478 g).

Likewise the new Pad mini with Retina display is not yet available here. It has the same colours and size specifications as the iPad (above) with prices at $399, $499, %599 and $699 respectively. It is not easy to suggest a price for this for when it comes to Thailand, but it should start around 13,500 baht.
Both iPad Air and the Retina display iPad mini use the A7 processor, which should make these rather fast. I am surprised that while the new Macs have the higher speed 802.11ac wifi standard, both of these new iPad stick to the 802.11n standard, although we are told they now have MIMO (multiple-input and multiple-output) technology. This uses an array of multiple transmitters and antennas to improve data transfers (Intel).
This is obviously lighter than the iPad Air and comes in at 0.75 pound (341 g).

Images on this page (apart from the iOS update and the Mahachai sparrow) are used with the kind permission of Apple.
Graham K. Rogers teaches at the Faculty of Engineering, Mahidol University in Thailand where he is also Assistant Dean. He wrote in the Bangkok Post, Database supplement on IT subjects. For the last seven years of Database he wrote a column on Apple and Macs.