By Graham K. Rogers
---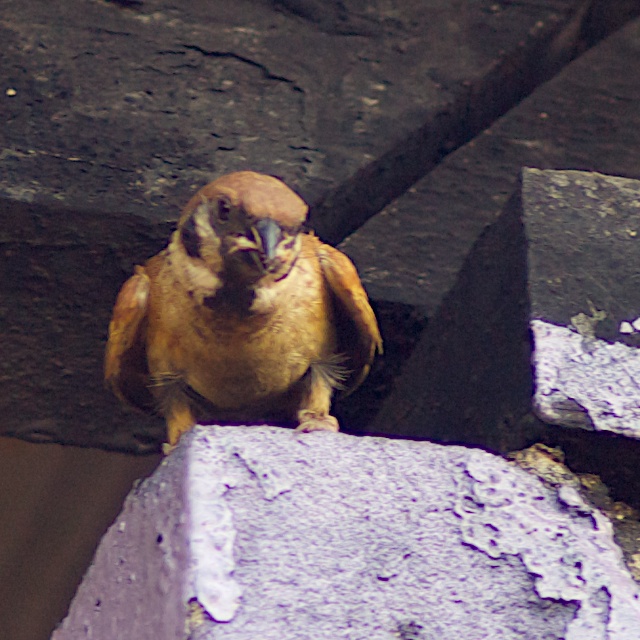 I have not covered an Apple event live since Phil Schiller, with help from Bertrand Serlet and Scott Forestall when new MacBook Pro models, OS X 10.6, Snow Leopard and iPhone 3.0 software were highlighted. That was at the Moscone center and I have not been back since that WWDC in 2009.
Fortunately, Apple moves with the times. What is the point of heading for California when we can now view the event over Internet using the Apple TV? Just before midnight Thai time, I sat down and made ready. Instead of the usual notebook and pen, this time I was going to take notes directly on the Mac, so forgive typing errors. I will get to those later today.
With the Apple logo on the screen and music playing, I had my last thoughts on what I expected, and on what I wanted. Top of my list were a new MacBook Pro and a new version of Aperture, although my chances there seemed a little slim.
Opening
We began the show with the same design video that had opened the Apple WWDC in June. The message being that good design takes time and we will not be rushed. Hence the iPhone 5c was not a cheap iPhone.

Tim Cook came on to the usual partisan cheers and applause. He thanked everyone and after a comment on the uniqueness that the video and said that lots of goodies were coming.

iPhone updates from Cook came first with a couple of carefully selected quotes from McCracken and Walt Mossberg. As part of the mood, he ran a video of the iPhone launch covering this event in several countries. We should have the same this week in Thailand.


After the video - these always say a lot about the vibrancy of the company, its staff and the customers - Cook had a few words on iOS 7 and again brought in some selected quotes. 5 days after the launch of iOS 7, 200 million devices were running the software.

He switched to iTunes radio which was on the iOS 7 release as well as Macs and the Apple TV (not in all areas of course). There are 20 million users.

The App Store now has over 1 million apps and 60 billion downloads have taken place. Developers have now earned over $13 bilion.

The Mac. He commented on the lineup and the way it works with OS X. I thought Cook's delivery was a bit hesitant at times. He made a joke about the competition and the way netbooks went wrong for the competition. Apple's direction still includes the Mac, but the event started with OS X.



Mavericks
Craig Federighi outlined OS X Mavericks and the intentions of the release starting with power efficiency. He claimed battery life and memory will be better with the new OS X and explained how memory is compressed, allowing the user to run more applications without slowing down.

The graphics is improved and the way memory is allocated has been changed to optimise the way the computer is able to work. Open CL is also incorporated with improved benchmarks.

Many improvements to the Finder and to apps, as well as full screen displays. Maps app is introduced with Mavericks, as well as iBooks. These were announced at WWDC. Federighi ran a demo of the OS as he has in the past using an iMac with a Magic touchpad and a couple of MacBook Pro computers. His familiarity with the software makes these intermissions work so well. His lightheartedness is also a great benefit and makes it all seem so easy.

He mentioned the way OS X has been developed and distributed. The release is to be free, even for those running older machines and versions of OS X. Available today.



Phil Schiller - MacBook
Schiller outlined the MacBooks starting with the MacBook Air and like Cook brought in some useful quotes. The MacBook Pro is to be updated:

13" MacBook Pro Thin and light (0.71"). Powered by Haswell chip with Iris graphics and up to 9 hours battery life. Faster PVIe Flash. 802.11ac wifi. Thunderbolt 2. Running Mavericks. Previous $1499, this starts at $1299. shipping today.

15" MacBook Pro Iris Pro graphics with up to 8 hours battery. Faster wifi, memory and Thunderbolt. Previous $2199, now $1999 with Retina display. Shipping right away.

This was so quick and I was not able to get all the specs. Schiller switched to the Mac Pro.


Mac Pro More information about this new computer with a XEON E5 processor, Quad 6, 8 or 12 core. Up to 64 GB RAM. Dual workstation graphics: AMD FirePro graphics. Up to 7 teraflops of power. All storage is flash based: 10 times faster than a hard disk. Expansion is by Thunderbolt with up to 6 devices per port. HDMI 1.4 supports 4K TVs. Dual audio out, 4 x USB 3.

Examples of early users of the Mac Pro. Including a Dean Devlin quote: "will change the way I make movies". Stuart Price - a music producer.

Cost starting at $2,999 basic with 3.7 Gh quad core Xeon. Available before the end of the year. Environmentally friendly and low power use. The Mac Pro will be assembled in the USA.

A video was shown of the processes of manufacture of the Mac Pro, starting with aluminium extrusion. Automated polishing; then colour applied. Central triangular cor is all put together by robots. I hope I can grab a copy of this video for my students. No innovation, my ass.



Eddy Cue - and apps
Started with iLife. New versions of iMovie, iPhoto and Garageband: for Macs and iOS. iPhoto has a new look and includes photo books on the iPad (not in all areas of course). Like Schiller he is ripping through this so fast.

There is a new version of iMovie and the improvements are available on iPhone and iPad. A new feature is iMovie Theater. Integrated with iCloud so integrates with all devices, including Apple TV.

Garageband now creates 16 tracks and this can be used to create 32 tracks on some devices. A demo showed how the work could be started on any device and continued on any other device. Some of the new features, particularly "Drummer" is really effective and uses real drumming input. Alternative drummer input can be added via in-app purchases.

New versions of these apps are free with a Mac or iOS device and available today.


As well as iLife, iWork has been updated totally. Full file compatibility: any device, any document. A new UI. Pages has new format tools, on the iPad and the Mac (slightly different interfaces here).

Numbers has lots of the usual effects, but now includes interactive spreadsheets.

Keynote has new effects including new ways the effects work within the apps.

New features were demonstrated. One was a new way to share: iWork for iCloud. Collaboration has been added to this: many requests for this feature. A small display onscreen shows when there is a live collaboration. Changes were being made on the fly.

The new iWork in iCloud also works on PCs. All the iWork apps are free with the purchase of iOS devices or Macs



Tim Cook
Cook returned to the stage and reprised the introductions then switched to the iPad. He quoted some of the naysayers.

Cumulative iPad sales are 170 million devices. Even some of the doubters are making tablet computers. iPad is used more than any of the rest: 4 times more than all the others put together. People use it. People love it: Number 1 in customer satisfaction. Hardware, software, integration. 475,000 apps on the App Store for the iPad. Offers many ways to be creative or productive:"The biggest technology shift of our generation."

As a way to demonstrate the way customers are creative with the iPad, Cook ran a convincing video (I must get this one too). It includes a scene from a floating market here and a vendor using one, as well as children, technical and medical applications; music, sight-seeing and games. There is also an incredible shot of a mountaineer in a tent suspended on the side of a mountain.

The next generation of the iPad. . .



Phil Schiller - new iPads
He looked at the introduction and evolution of the iPad and suggested this was "the biggest step yet"> A video showed the basic format: thinner, lighter, more powerful. A new name: the iPad Air.

7.5mm width (or thin as Schiller says). Changes inside have also made it lighter, at 1 pound (reduced battery size). I will get the Kg figure later. Inside the A7 processor (same as the iPhone 5s) which means 64-bit computing, and the M7 processor. CPU performance 8 times faste than the original iPad. GPU performance x72 times.

WiFi technology includes MIMO technology (Multiple in, Multiple Out), Expanded LTE coverage. Better camera. Dual microphones. 20 hour battery life. Silver and Space Gray colours. Replaces the current iPad at the same prices. The iPad 2 remains in the lineup. Shipping from 1 November including China.

A second video with Jony Ive and Dan Riccio was run. Apps already introduced were also covered in the video.


iPad mini Again Schiller looked at the first version of the iPad mini. A new Retina display is included. Also has the A7 chip. Far greater performance (x8) still with 10 hours battert life. MIMO and LTE like the iPad. Price starts at $399 with the original iPad mini still available, but now at $299. Available in November.

New covers for $39 each. Leather cases for $79 and $69 for the iPad mini.



Tim Cook
Cook discussed the pace of technology and mentioned the new iPhones as well as iOS 7. Mentioned the new MacBooks, the Mac Pro and OS X Mavericks. New versions of iWork and iLife for iOS and OS X. The new iPads were also reprised. he followed his summary with a new iPad advertisement


The type of innovation that only Apple could produce. Pleased to present these in time for the holidays. Thanked the Apple staff, and told the press there were hands-on areas to play with the new toys.

That's it. Bed time for me. Which MacBook Pro shall I have?



Graham K. Rogers teaches at the Faculty of Engineering, Mahidol University in Thailand where he is also Assistant Dean. He wrote in the Bangkok Post, Database supplement on IT subjects. For the last seven years of Database he wrote a column on Apple and Macs.