By Graham K. Rogers
---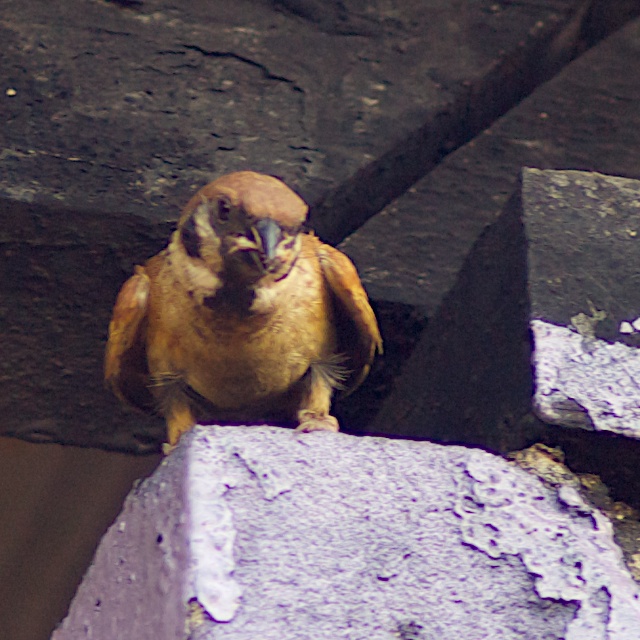 With all the NSA news it is no surprise that others worldwide are becoming more concerned about their access to the Internet these days. Many countries in the west have been pushing for years for almost total access to online transmissions: something we were once warned was the way the evil empires worked. Asia too has limits to what is allowed and most users are aware of how far they may go.

In the last week or two in Thailand the senior police officer covering IT upset many users with veiled threats and implications about what he would do to limit online messaging, with LINE marked out for some serious attention. Other social networking sites and messaging systems were also put on notice.
On Friday morning (16 Aug), along with a number of other users, I found that when I clicked on a short URL in a Twitter message, I was redirected to w3.mict.go.th - the Ministry of Information and Communication Technology. As the link I was trying to open was unlikely to be controversial, I was a bit taken aback, but then began to find many other such links, including some to the Bangkok Post, that produced the same result.
A check with the iPhone showed the same; but when I turned off the iPhone wifi and used a telco 3G connection, all the URLs opened correctly. I phoned my ISP, True, and after some explanation, the problem was noted. I was told that this would be sent up the line to the technical staff.

At work I was too busy to check the internet much during the day. Just after 5pm, with an office full of students, the phone rang: a 5-digit number I did not recognise. It was True and I had to explain the problem again. Unfortunately, the young man was a little less able than the nice lady this morning. He was not a good listener and did not seem to understand some of the concepts involved, like "short URL".
As I tried to explain the basics behind the problems I had found, I had some doubts about whether the information was being properly registered. I explained again that the problem was not unique to me; that the URLs were redirected to MICT (that alone took some explaining); that both computer and iPhone were affected, but that the iPhone opened the links correctly when I used DTAC 3G.
"Had a I tried to connect with the LAN?" No, but that would not work with the iPhone.

It was then suggested that there could be a three-way conference call with a technician. I have experienced this before: service staff with English skills that are less good than they think, and an engineer who apparently has no English skills at all.
Once more, the problem was outlined. The engineer wanted to visit the premises, but I pointed out that this was not a problem that I was experiencing alone: many were being redirected when using Twitter, while the pages that were being linked to could be opened when the short URL was translated by other means (for example Decode t.co).
Patiently (I think), I went through the situation once again:
Short URLs were being redirected in Twitter to MICT
The problem occurred using either the Twitter application or accessing Twitter via a browser
Several users were affected
When a device was not using True, the URL redirected to the proper site
Logically, there seems to be a limited set of answers here, but True was not done. The engineer asked if he could access my computer remotely. I explained that I was at work. I was asked if he could access the Mac when I returned home. This seems to be a standard part of the process as I had been asked this a couple of years back when I had another problem concerning ports.
At that time I was unable to sync iPhone and Mac via wifi with the new True router. I had done this at my office, and at my previous home with no difficulty. It was clear that the two at the True end were unable to grasp the difference between the ports on the back of a router and ports on the Internet: those that we allocate numbers to like 80 and 8080 (for WWW access). I solved that problem myself by digging out the Airport Extreme Router and connecting it to the True router. Within 2 minutes the iOS devices were being synchronised.
Here we were again, with a problem affecting many users online and True wanted to dig around inside my Mac. I explained quite strongly that absolutely, under no circumstances, would I allow remote access to my computer. Behind me I could hear the students giggling. As they are electrical and communications engineers, they had more than an idea of what was going on.
I did manage to get one direct comment from the True engineer: there was no way in which True was redirecting to MICT as part of a censorship program. That leaves error, or incompetence among the options remaining.

During the day others had written emails to me confirming that they too had been experiencing these widespread redirects to MICT for no apparent reason and (like me) were finding this all rather frustrating.
On the way home in the taxi, I had a run through my Twitter messages and found several with short URLs. As I was using the 3G network of DTAC, these opened without problem: there were no redirects to MICT.
At home, once the Wi-Fi was up and running, I tried Twitter on the iPhone. There were no problems; and when I started to check the messages on the Mac, similarly, there were no redirects to MICT.
As True seem to be denying any responsibility, the reason is probably a minor technical glitch that appeared by itself and disappeared with no human interaction.
Magic.
See also:
Cassandra: Many Internet Connection Problems - Twitter, True and MICT



Graham K. Rogers teaches at the Faculty of Engineering, Mahidol University in Thailand where he is also Assistant Dean. He wrote in the Bangkok Post, Database supplement on IT subjects. For the last seven years of Database he wrote a column on Apple and Macs.