By Graham K. Rogers
---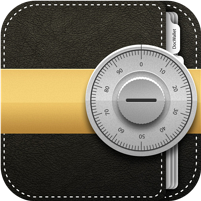 Consumers and businesses handle documents in different ways nowadays. The recent PRISM controversy in the United States, concerning online services suggests there is a need for secure document synchronisations. Over the weekend I examined a Deutsche Post solution: a standalone app for computer or iPad that also synchronises between devices.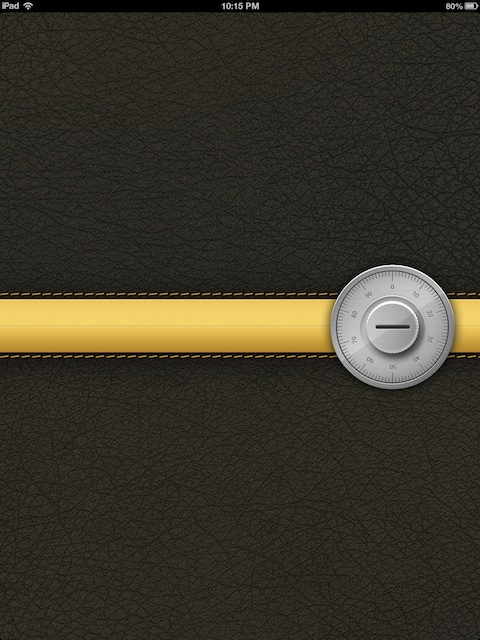 When I went into the office on Monday morning, I found that DocWallet was already waiting for me on my office iMac. I had been looking at it on Friday, but had done nothing apart from examine the basics. I had downloaded this at home and then set the iPad up followed by the MacBook Pro. I was ready to add the iMac.
The DocWallet screen was ready for me to enter a password, but I had made that mistake with the Mac at home before. I went back one screen. The button to add the device to an account was at the bottom left. On the iMac I used that "Add to account" button and entered email and password. I followed the instructions in the panel that opened after being prompted for the password again.
On the iPad as instructed, I generated a 24-character code. I typed that into the boxes in the panel on the iMac. When this was done, there was a process of handshaking. The iMac was recognised, then added. Files that were already on the iPad and the MacBook Pro were synchronised with the iMac and were available to use.
Like the installation on the MacBook Pro, quitting (or Exiting) does not lock the the application: if it is reopened, the folders are accessible. For a secure application, this does not appear to be the best response. Locking will quit the app unless the password is entered. Whenever the app is closed on the iPad, it needs the password to be entered when opened again.

As an optional method of storing data securely on a Mac, this is a tidy solution and fairly uncomplicated. The additional function of being able to synchronise that same data securely between a number of machines (PC, Mac and iPad) is quite useful. The method of entering secure passwords and handshaking may appear tedious, but the security involved makes the process worthwhile for those who need such protection for document storage and synchronisation.
Graham K. Rogers teaches at the Faculty of Engineering, Mahidol University in Thailand where he is also Assistant Dean. He wrote in the Bangkok Post, Database supplement on IT subjects. For the last seven years of Database he wrote a column on Apple and Macs.