<! ----------------------------------------------------------------------->
---


I did not think I would be writing this column as, despite registering early with DTAC and already having my name on a True iPhone, I was not invited to any events; nor was I surprised by a smiling delivery-man with a shiny new iPhone 4.
Speculation on Twitter and Facebook (how we rely on these nowadays), suggested that 18,000 of the devices went to DTAC, 43,000 to True and 20,000 to another carrier. These figures are unsubstantiated; but whatever the real figure, I confirm I did not get one in the release euphoria.
On a whim, however, when the 79 bus arrived in the Siam area on Saturday morning, I dropped into the iStudio in Siam Discovery. As I walked past initially, I saw a notice for a free iPhone workshop and another with the words, iPhone 4, here and now. I reversed and walked in. I asked and was told the iPhone 4 was available.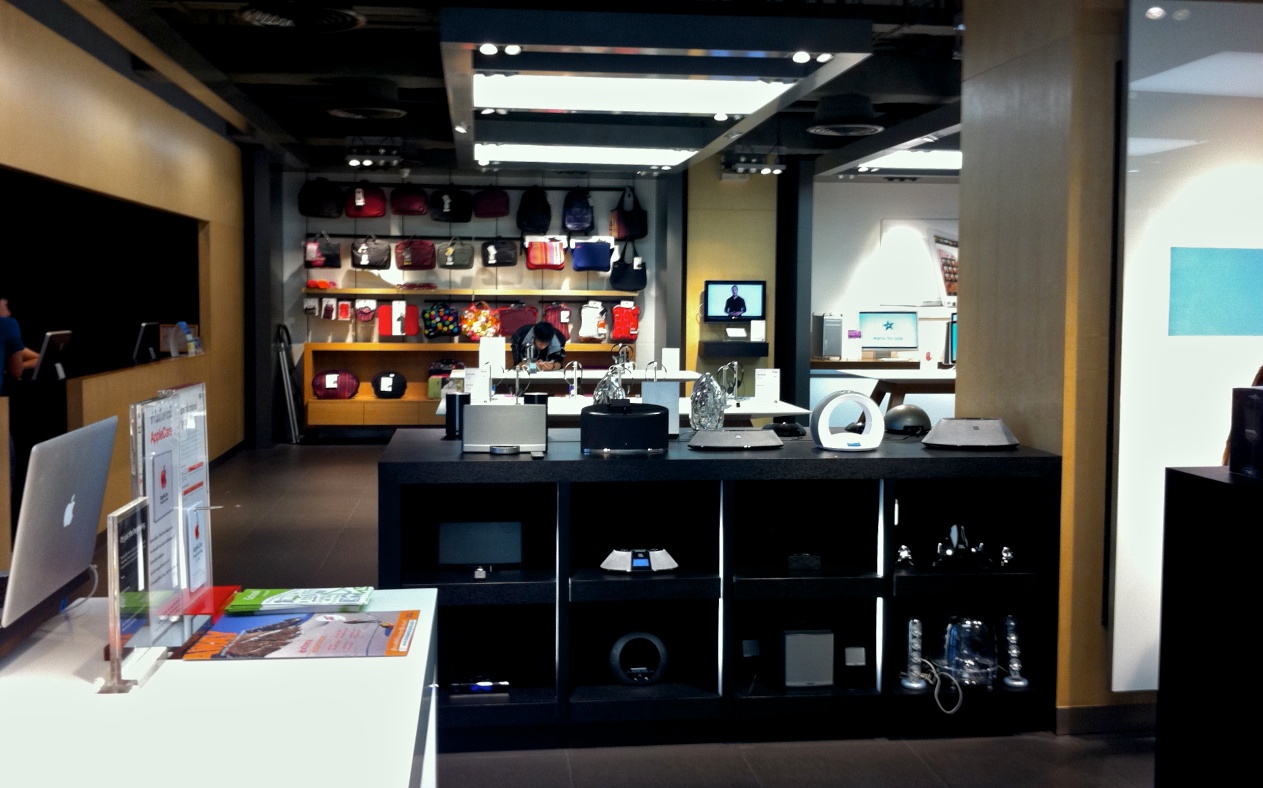 A slightly nervous assistant, named Ming, came to me and confirmed that I really did want one:
"An iPhone 4?"
- Yes.
"Unlocked?"
- Yes. I have a DTAC micro-sim.
"You want it now?"
- Yes. About 27,000 baht? You have black or white?
"Black only."
- That's fine. I just want the iPhone: colour not important.
He fetched the box and showed me the price (27,820 baht) as if this was going to stop me.
"You live in Thailand?"
- I do.
"I'm sorry, I cannot give a refund of VAT"
-That's OK, I know. I just want the phone.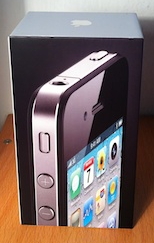 Having earmarked the funds for this already, I knew the credit card would take the strain. Within a few minutes the transaction was complete. I was told that servicing, if needed, will be done at a True shop. Ming then removed the micro-sim card from the 3G iPhone, cut it out of its surround and put the tiny chip into the side of the iPhone 4. The new iPhone was then connected to a MacBook Pro and initial processing was carried out. I could make calls and use the few apps installed by default. However, when the addresses in the sim card were imported, they were only the basic carrier numbers. My contacts would have to wait until later.
With the new iPhone, my Saturday shopping day was revised. I grabbed a quick lunch in Siam Paragon, bought some essentials (bread, cakes, chocolate, cheap white wine) and headed for the western suburbs.
While at lunch, I had a look round the iPhone 4, took a few photographs, recorded a short movie clip and changed a few settings. Photographs were adjusted automatically by the software from ISO 80 up to ISO 1000. While eating, I entered details for my Mobile Me account and in a few minutes all of my contact details were synchronised to the iPhone. I was able to send emails and SMS right away.


At home I connected the new phone to my own MacBook Pro and went through a quick registration process: most details were entered automatically and I just had to change the phone number. I went through the sections to synchronise one by one -- music, ringtones, videos, podcasts, books and photos. I omitted apps initially as I wanted to sort them into an order to suit me: name, kind, category, date or size are not good enough. The process takes much longer of course.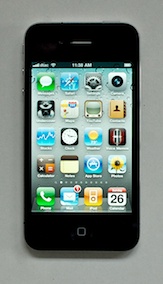 After the first sync, I made some adjustments, changed the name of the new iPhone and ran the process again. iTunes itself was updated later the same day to version 10.0.1 with some improvements, although most were linked to Ping social networking which is unavailable here. I ran the synchronisation process a couple more times to make sure. We can force a backup (and other related processes) by clicking on the iPhone icon in the iTunes sidebar while pressing the Control key.
A new installation, like the one on this iPhone 4, will not have all of the settings or passwords for the device or the apps. I spent an hour or so, adding these, starting with the home wifi. Also missing were email settings and I had to set these up one by one. Mobile Me was easy and had been effected at lunchtime. Once I had the password for my G-Mail account that also took only a few seconds to set up. Less easy were the POP accounts I use, as True demands we use an authorising account to send email. Using Keychain access and settings from Mail on the Mac, as well as memory, this took a few minutes for each.
Despite Antennagate, try as I might, I cannot get the signal to drop.
I had already written a summarisation of my recent computer problems and the solutions, but scrapped that and gladly started again.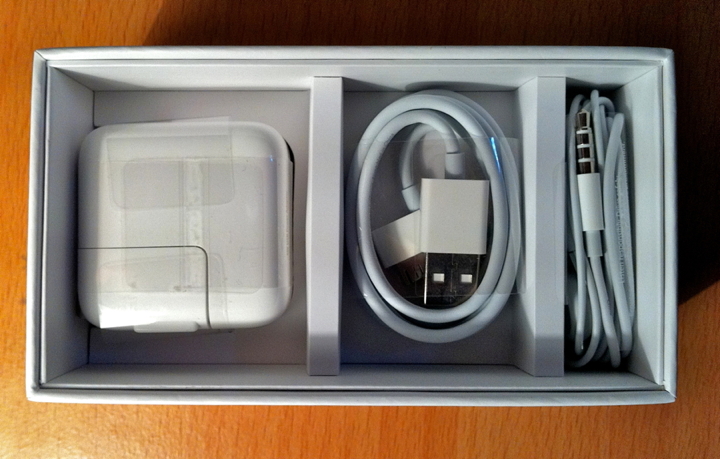 See also: A few days' experience using the device

<! ----------------------------------------------------------------------->