<! ----------------------------------------------------------------------->
---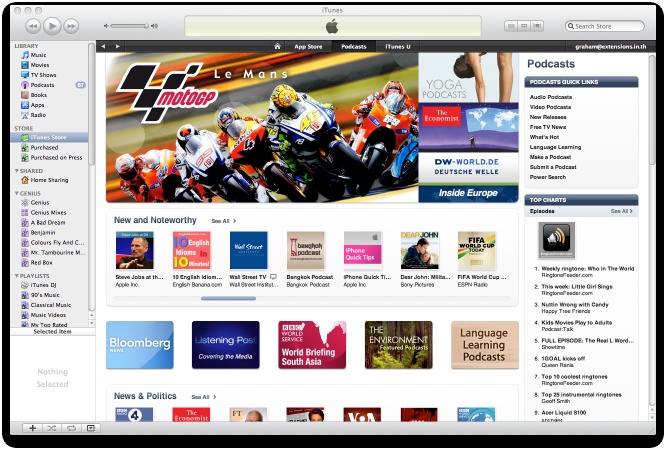 Recently Apple changed the iTunes store for Thai users and added Podcasts to the App store and iTunesU. This was long overdue. A podcast is a video or audiofile sent out by its creator at intervals. It can be played on a computer or a suitable player, like an iPod or the iPhone.
Radio streaming or the apps available need a constant signal for the streaming of data. The podcast holds it ready and waiting: where and when you want it. I subscribe to several podcasts: technical, opinion and music.
A podcast I take is from Tom Robinson (whom I saw live in the 70s). His interest in new output means that sometimes shopping trips into town are followed by buying sprees on the internet. Similarly, an opera podcast has had me visiting the Classics Online site.
Searching for Thai output, I found several on Buddhism, a couple on technology and gadgets, plus film, language, and one on VW Beetles here. It was not easy to find podcasts on Thai-produced music. The availability of podcasts from the US and from the UK, means that I have been kept supplied with some of the best music around. Week after week I am able to plug in on the bus and catch new music, new styles, new lyrics from the almost-infinite resource young musicians provide.

I was disappointed in the dearth of such output from Thai sources. I know there is plenty of live music here: in the last few years around Siam and outside Central World there have been many performances of talented musicians; and I do not mean the plastic boy bands with a limited shelf-life. There are also classical concerts and jazz festivals, as well as other styles of music.
The music podcast has a number of functions, one of which is to push the medium out to listeners who would not normally access the output, whether it be radio transmissions or live performance. As a teaser, it interests those who download the file and may prompt them to buy music, which is in the artists' interests. An example of such output might be the recent Smile at Rachprasong concerts.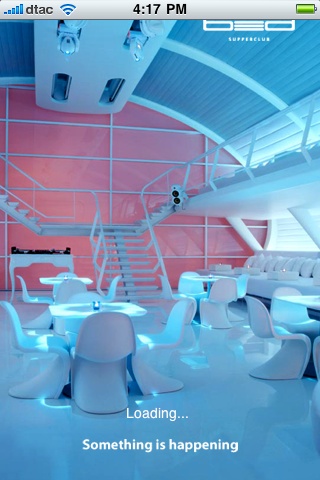 To track down some Thai music, I searched using several keywords, but only found one or two current. Some listed had not been updated in years. If there are others, I would like to know. One of the first I tracked down was for Bed Supper Club. I have been there: it was the December 2004 venue for the Bangkok launch of some iPods.
I first noticed the app for this nightclub which I downloaded. I then listened to part of the podcast: after 30 seconds I subscribed. Modern disco music may not be to everyone's tastes, of course.
The Bed Supper Club app is well made and the concept of convergent media has been well carried out, with news, links, chat formats and a link online to the podcasts. There are some healthy overlaps making sure that users miss nothing. A good wifi link is important. Some local developers would do well to look at this and see how an app should work.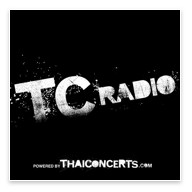 A podcast from ThaiConcerts.com claimed to have an eclectic mix including Thai classic songs, Indy songs and other hot Thai songs. These may not suit everyone and it was certainly a little bland for my tastes. It is sourced in the US and aimed at Thais there. Although it claimed Indy music, that was thin on the ground. Who knows what future podcasts will contain.
Sweet Vacation is a Bangkok-based radio station with a weekly podcast of sounds from Tokyo with Mai and Daichi. There is a mix of English, Thai and Japanese chat. The podcasts stopped in April but may have switched to the Japanese iTunes store only.

The iTunes store does not keep the podcasts, but acts as a clearing house and provides a subscription link to the source. When I upload the eXtensions podcast each week, the MP3 is on my website, but details are shown in iTunes. When I first created this, with no Thai store, I was not able to submit the details. With the help of Apple personnel, the podcast was authorised. Some others became active in a similar way.
Now, in the Podcasts section in the Thai store, there are links to submit a podcast directly. Anyone wanting to do so should first read Apple's podcast specifications. It is a pity that this new access to enable submission of podcasts does not extend to the iBookstore: not many people I know will have a US tax number.
Pioneers like CC Chapman and others have shown how it is possible to create sharp podcasts with the Podsafe Music network. In my look for podcasts in the Thai store I found plenty of international links, but too little Thai production. I wish there were more.

<! ----------------------------------------------------------------------->