<! ----------------------------------------------------------------------->
---
I am just recovering from a working week in Singapore, where the university I work for was co-organising a conference. I volunteered -- that was the word my boss used -- to help: sending out information with blogs, Twitter and (most importantly) a daily newsletter. I used Pages for the newsletter, which gave me much flexibility in terms of layout, particularly when I was told to cut, add or edit items. I expect to write more on Pages in the new year as an update to the iWork suite is expected, perhaps when Apple's online Mac store opens.


One of my plans while in Singapore had been to buy an iPad: the Apple retail outlets I saw there had plenty. I did walk into one store and hold the box for a 32G wifi iPad in my hands for a few seconds, but when it came to payment, my credit card was declined. Someone in the tour organisation had forgotten to sign or send a piece of paper and the hotel had put a hold on the allocated funds: no iPad for me last week. My plans to display the newsletter in this new medium were gone. Although I was able to use iBooks to display the PDF files exported from Pages only the header and images were clearly visible with a casual glance on the iPhone's smaller screen.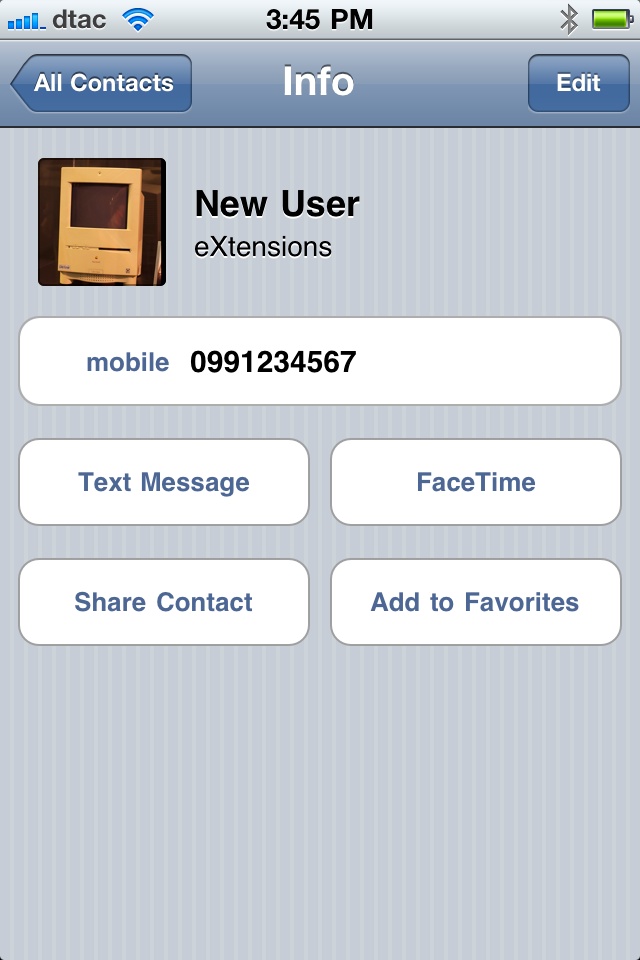 Another problem was the lack of promised wifi. I had this in my hotel which was fine; and after the first day it was provided at the conference, but for me only; so my student assistant, who was using the iPod touch that Apple had lent me, was unable to use FaceTime there. We had tested this in Bangkok and it worked perfectly between my computer or my iPhone 4 and the iPod touch. Nonetheless, I was able to phone home a couple of times with FaceTime. This is a really useful feature for those who travel, once they obtain access to wifi.
With my iPhone, FaceTime works either via a recents list, or the Contacts where a FaceTime button has been added, next to the Text Message one. The user needs to register with Apple, for example by signing up for the forums or the online store and email is needed for confirmation: I used one of my extensions accounts and added a Mobile Me account later; while my student used a Gmail account.
For the computer there is an application that must be downloaded. The software is currently in beta, but has worked almost perfectly for me and a friend in Bangkok who also uses it on his Mac. The latest iPod touch has an app and a similar process is used to register and connect.
On the iOS devices, the screen may be either in portrait or landscape mode. When we connect, we see a full-screen image of the person called and a thumbnail of our own display: this is what the other end sees. When I switched to the other camera on the iPhone I could show, as an example, a view of my room or walk outside to my garden. It was possible with the notebook Mac of course which only has one iSight camera but walking around carrying a computer is not that easy, and I would not want to try it with my iMac.
With most of the many calls I made, the video quality was reasonable on the Mac and quite clear on the iPhone or iPod touch Retina display screens. Sound from the small loudspeakers was acceptable. There was little lag between video and sound, but sometimes (depending on connections) the video froze for a second or so.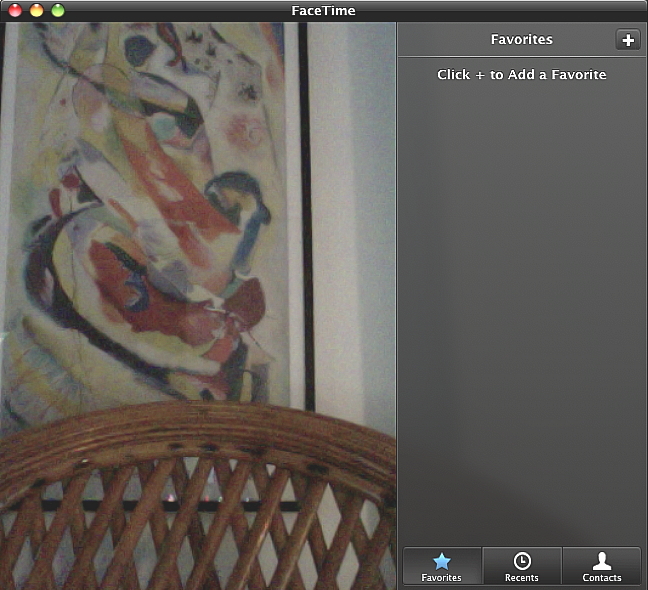 FaceTime works only over wifi. We did try with a Mac tethered via an iPhone to a 3G signal, but that failed. With wifi there are no costs (other than internet connections) for calls and no time limits either. When this was announced for the iPod touch, some suggested that it was the iPhone without the phone.


But Thailand is still without the iPad. I am excited about this device particularly with the variety of media becoming available. I already have apps for the New Yorker, Life, and the local Mars Magazine, as well as several that work on iPad and iPhone, such as the recently released Economist app, which I have reviewed online.
It should also be noted that iPads are only just coming to Norway, Sweden, Finland and Denmark: their 3G carriers have now announced plans for this. As 3G is subject to forces beyond our control, this may be a major factor in the delay here. Those I speak to suggest this month or December in an enigmatic way. All we get in verbal confirmation is "soon," although retailers cannot hide a little excitement when asked: as if the "soon" is getting sooner.

<! ----------------------------------------------------------------------->