<! ----------------------------------------------------------------------->
---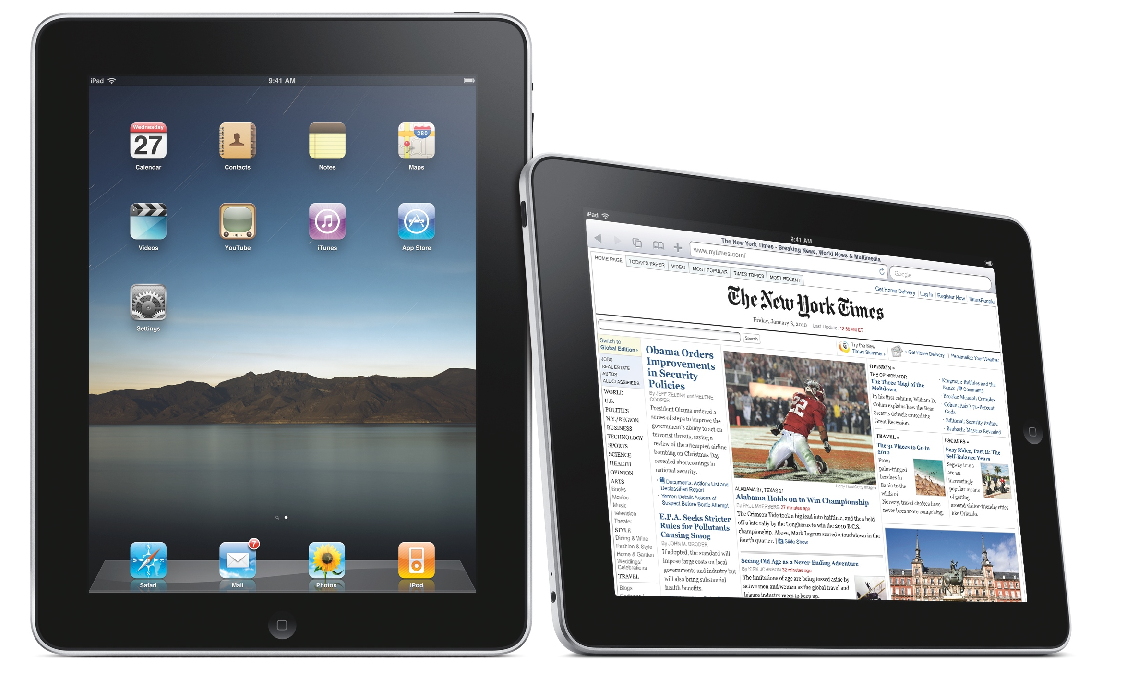 The wifi iPad is to go on sale in the United States on 3 April, followed by Australia, Canada, France, Germany, Italy, Japan, Spain, Switzerland, and the U.K. in late April. It may not arrive here officially until later in the year. Since it was announced we have seen much repositioning and a fair amount of posturing along with the usual mix of silliness. Apple innovates, and has since its earliest days. Whatever people may think about the Corporation or its management, what Cupertino does today others scramble to repeat tomorrow: remember all those asinine comments on the iPhone.
The iPad is a home-use device: the wifi version is ideal for this. The version with 3G due a month later may well be used outside. Although iPads may find some uses in specific areas (for example some medical software will be available in the US), its main use will be as a feet-up, domestic device. Despite this, some may prefer the optional keyboard with its dock. Synchronisation will need computers like the iPhone. [Despite what some keep repeating, as well as the keyboard dock, there is an iPad dock too.]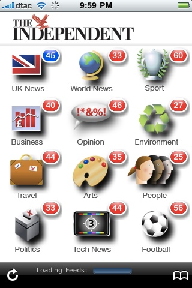 The biggest muscle-flexing is coming from the publishing industry which has recoognised the device as providing new opportunities.
Magazine publishers have much to gain. Their traditional markets have dwindled in recent years. Like books (more widely available than when I first came to Thailand), living in some parts of the world means that titles may not be available (or are expensive).
The iPad is not just a reader and publishers will need to provide super-content that makes full use of the technology: interactive links, 3D images and animated scenes. A good example of early plans is given by Wired Magazine. There is a video of this on their website.
The Wired demonstration uses Adobe Flash, but this will change. The iPhone and iPad will use QuickTime. A number of sites, like YouTube (which does use QuickTime too) have begun to experiment with HTML5. Virgin Air have stated that, to reach the intended customer base, which they recognise includes iPhone users, Flash is not an option. Expect other sites to rethink this too.
The publishers of Wired, Condé Nast, are preparing some of their other quality titles for the iPad: GQ, Vanity Fair, Glamour, and The New Yorker. The fashion magazines will benefit from the variety of display media. Pathfnder apps such as from Chanel and Style, show the advantages of mix and match in terms of content and media.
Individuals like C. C. Chapman of Accident Hash are also finding it useful to create apps to deliver their own content, suggesting that as well as traditional media, there will be new players and a new slant. We also note the ease with which individuals may create book content.

News International is a large player and they will be on board with apps specifically for the iPad (they have one for the iPhone already). The Wall Street Journal app developers are in a favoured position. While most developers have to use the virtual iPad in the software developer kit (SDK), they have a real one, albeit closely guarded. Bloomberg has also had an app for a while.
When the iPad was announced there was an app already available from the NYTimes and I have been trying this on the iPhone along with a number of apps from other sources. My clear favourite is from the UK's Independent which is nicely set out and works well even with DTAC's EDGE. Several other apps lag somewhat if there is not a good wifi link, including the BBC, Huffington Post and Associated Press. In the case of AP, they are creating a new "gateway" app which will deliver content from AP and other interested parties.


The Bangkok Post now has an app. It has several sections and its useful Daily Updates include currency rates and commodities prices. A feature allows users to send images to the Post. A multimedia section displays images and videos. I hate to sound disloyal, but I was disappointed to find it has no link to the long-running Database section.
The Nation advertises its news app as Fast and Free, but only for the Thai language news. The app has recently been updated and the English section informs me that after 30 days I will need to pay for content which was previously free. With the alternatives available, this change may be premature.
Publishers will have to balance the absurdity that allows users to view content for free with a browser that they pay for with the apps. They will also need to be careful in terms of fees: unless there are major differences between print and iPad versions, users will take a lot of convincing to pay more for the downloaded content.
The multimedia properties of the iPad and the interests of publishers will give us some novel possibilities. Content is the key.

<! ----------------------------------------------------------------------->