<! ----------------------------------------------------------------------->
---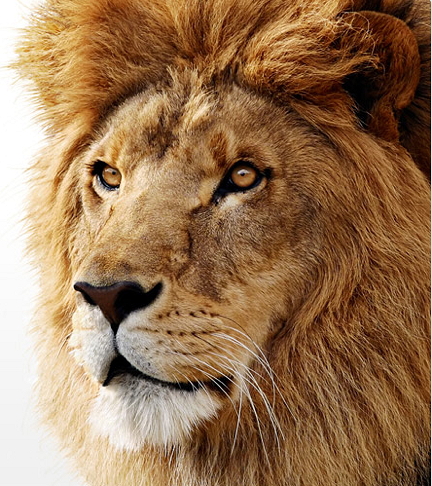 It was a busy week for Apple last week with financial results and a "Back to the Mac" event. Both were reported in the Bangkok Post Business section and are well-covered online. We had a new iLife; Facetime for the Mac; a report on some features of OS X, 10.7, Lion, which incorporates technology from iOS (the iPhone system); and a Mac App store as part of Lion which will be online by January 2011. Lion is due in Summer 2011.
There was also a new MacBook Air in 13.3" and 11.6" screen configurations. The larger has four batteries and options of 128G or 256G flash storage. Its newer brother has six lithium-polymer cells and options of 64G or 128G flash units. Both borrow from the iPad and are instantly on the moment the screen is opened.

MacBook Air 11" - Image Courtesy of Apple
Although iLife was shown as being available online immediately, a check round some Bangkok iStudio outlets two days later found none. The best I could get was, "Coming soon". I went home and ordered the Family pack online (2,790 baht). A single user licence is 1,790 baht.
I am continually disappointed that Mac users in Thailand are poorly served by late arrivals of products: iLife this time, Snow Leopard last year. As with the iPhone, by the time the iPad gets here (it was released 6 months ago), many users will already have theirs from Mahboonkrong or foreign sources. The Magic Trackpad I reviewed in August is just beginning to arrive in some shops. I bought mine online as soon as it was announced.

Apple's Chief Operating Officer, Tim Cook, reported at the event that Apple sold 13.7 million Macs last year: one-third of Apple's revenue at $22 bilion. The number of Macs sold is five times higher than in 2005 and Apple claims 50 million users.
The Mac App Store is an interesting venture which had squeals from all the usual panic-pundits, although early reports had positive comments from several developers: they are joining an existing market rather than working alone. Thorsten Lemke, whose GraphicConverter I reviewed recently, thought it was a great idea as it would give users a central place to search for software. He is in the process of submitting his application.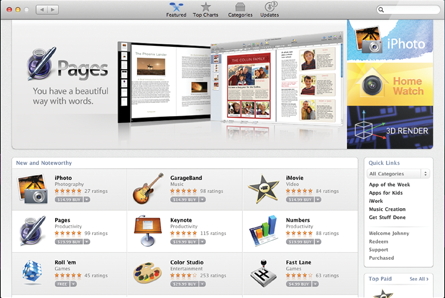 Developers' rules are apparently the same as for the current iPhone/iPad App Store, with the same 70-30 split. Screen shots of the store showed that the components of iLife were available separately, like iWork for the iPad.

With the resurgence of Mac use in the last five years, there has been some pressure on Autodesk to return to Macs and there were rumours a few months ago that this was going to happen. It was possible years ago to use AutoCAD on Macs, but as the Windows market grew, AutoCAD stopped producing a Mac version of this top-line engineering program. There were still applications available for high level drawing of diagrams.
One example is CADintosh from Thorsten Lemke. This is $32 and may be downloaded from the LemkeSoft site. Other drawing programs may be found on the Architosh website that not only has access to many applications specifically for the Mac, but is also a repository of news about such software. But AutoCAD is the gold standard.
In the middle of October (15th) it was announced that AutoCAD was now available for OS X. Although the full program is too expensive for home users at $3,950 (127,000 baht) there are some useful options, particularly for the students and teachers. By joining the Education group, there is a free download with a 3-year licence which will display watermarks on output; or a watermark-free version for 10% of the full price ($395). There are also free downloads, with restrictions, for other users.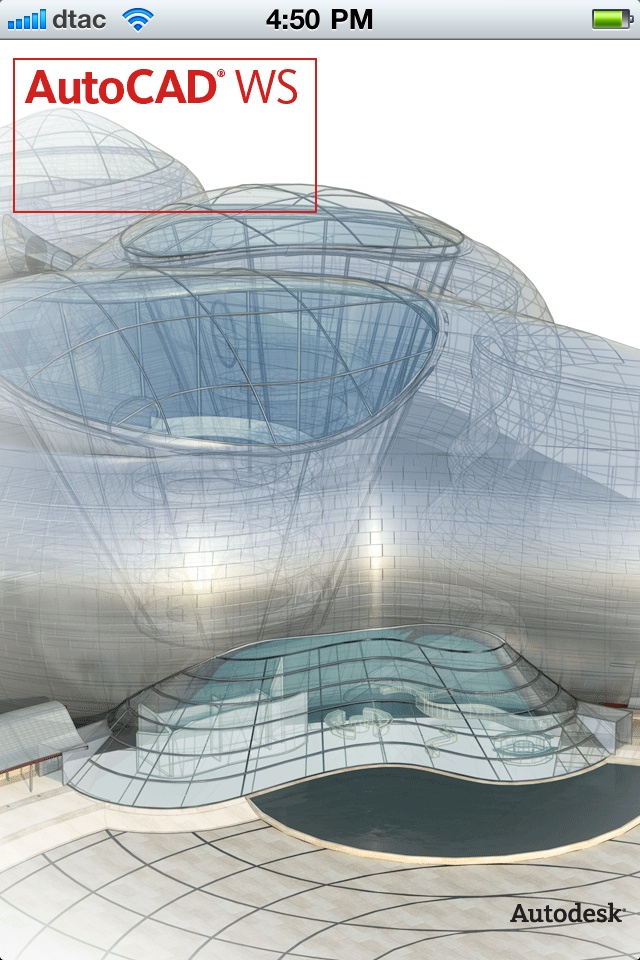 A couple of weeks before the relaunch, Autodesk released a free app in the iTunes store. Users who register with the AutoCAD WS site can view and edit diagrams on the iPhone or iPad.
I do not have the technical skills to use such software, but I work in an engineering faculty. I walked down a flight of stairs to the Mechanical Engineering Department and a colleague was able to help, although not with AutoCAD. The software he uses does export files in the .DWG format that I wanted. I uploaded two to the AutoCAD WS site. They appeared in the sidebar of the app on my iPhone. Touching the icon for a file begins its download and it can be viewed in excellent detail, which can be enlarged several times without any jagged edges to the lines, these being raster images.
Drawings may be viewed in the original colours or in greyscale: white background with black lines. The app allows editing and comments to be appended. It is also possible to share drawings (and the amendments) with others for a team collaboration.

<! ----------------------------------------------------------------------->