<! ----------------------------------------------------------------------->
---

At the Apple World Wide Developer Conference at the Moscone Center, San Francisco, on Monday 9 June, Phil Schiller, with help from Bertrand Serlet and Scott Forstall, outlined the directions Apple is taking in the next year or so and introduced new notebook computers and a new iPhone, the iPhone 3G S. From the start, this was both a presentation for developers and for users.
When Schiller, Apple's senior vice president of Worldwide Product Marketing, took the stage just after 10 am, he immediately exuded confidence. He began with a look at the the user base which had expanded from a few thousand in 2002 to 75 million in 2009: that had tripled the use of OS X since 2007.
He moved swiftly to the range of notebook computers, all of which were updated, starting with the 15" MacBook Pro which is now to have an improved performance, improved battery life using technology that was introduced with the 17" Mac Book Pro last year, and a new price: starting some $300 less than before at $1699 (58,000 baht).
The 15" MacBook Pro now comes with processor options starting at 2.53Ghz and going up to 3.06Ghz. It can now handle 8GB of RAM and comes with 4GB as standard. The display has been improved.
The lithium-polymer battery has better efficiency and life. It can last for up to 7 hours and can accept some 1,000 charges (from 300) before deterioration. This gives up to 5 years of battery life Apple claims.
There are several hard disks available with 250G standard for the 2.53Ghz computer and up to 500GB for the 2.8GHz model ($2299 - 79,000 baht). There is also a 250GB solid state hard drive (SSD) option. An addition is an SD card slot to replace the underused Express 34 slot. The 17" MacBook Pro also saw an upgrade to a 2.8Ghz processor, plus a 500GB disk and 4G RAM as standard for its base price of $2499 (86,000 baht). These updated computers are shipping immediately.
The MacBook is a 13" notebook computer for home users or students. These have also been improved. They are now renamed MacBook Pro to emphasise the increased capabilities. The display of this device is upgraded and the computer now has the backlit keyboard and the SD card slot. Also added is a Firewire 800 port. Like its larger cousins, it can handle up to 8GB RAM and starts at $1199 (41,000 baht) for the 2.26Ghz version with 160GB hard disk and $1499 (52,000 baht) for the 2.53 GHZ with 250GB disk. These computers are also available now.
To complete the lineup (the white poly-carbonate MacBook was updated recently) the MacBook Air was also improved with 1.86 and 2.13GHz processors: the latter now priced at $1799 (62,000 baht).
He also emphasised the environmental credentials of all these Macs with certificates of compliance from EPEAT and Energy Star, before introducing Bertrand Serlet who was to run through the new version of OS X: 10.6, Snow Leopard.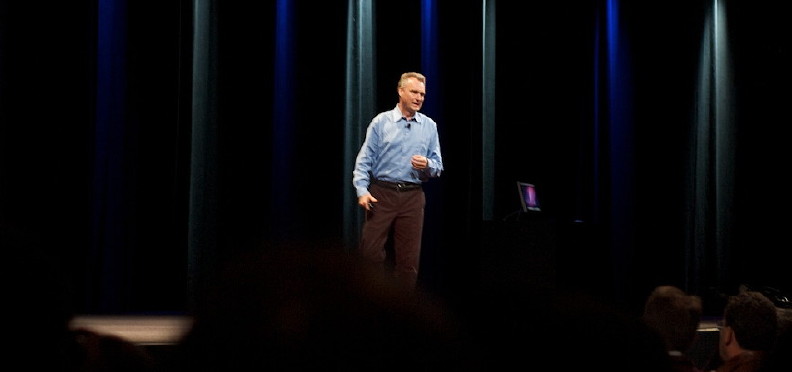 The name was a deliberate choice to highlight an improved OS X, building on what Apple had learned. Serlet made direct comparisons between the architectures of the new OS X and Windows Vista and the upcoming Windows 7 producing much laughter from the audience: mainly developers. He emphasised three areas in which Snow Leopard was improved: refinement, new technologies and Exchange support.
He began with the interface which while not changed on the surface now works more efficiently to improve speed and operations. Installation of the new OS, when it comes in September, is faster and saves up to 45% of disk space.
Serlet was pleased to announce changes to the way that Preview handles images and PDF files. He also discussed the way that Chinese input has been changed and now works with the trackpad. Several applications are faster, especially Mail and Safari, with version 4 of the latter being released immediately for both Macs (Leopard and Tiger) and Windows.
Those who run Safari with plugins will be happy about a new feature that means only the page with difficulties will close (for example with Hi5) and not, as before, see a crash of the browser. Safari is 100% Acid 3 compliant.
Snow Leopard handles 64-bit features to deal with multi-processor environments more efficiently. The OS also has a new version of QuickTime (QT 10) that is colour correct, handles downloads via HTTP streaming and works with any webserver. The user interface has changed and controls are hidden when a video is running.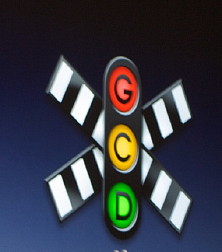 Craig Federighi, Apple's VP for Mac OS Engineering spent several minutes demonstrating the improvements that Serlet had outlined. He was particularly keen to show stacks as used in the Dock as a way to examine open windows in specific applications instead of all and the integration between applications when using this. In QuickTime he also showed a new editing feature that allows the video to be displayed also as clips and the way that these could be selected and edited, as well as being used in other applications.
When Serlet returned, he summed up the new features of Snow Leopard including faster graphics and multi-core processing: what Apple calls Grand Central Station which returns resources to the system. He was also keen to examine the way that Apple has integrated support for Microsoft Exchange. The features were again demonstrated by Craig Federighi. This was well received, especially a feature which shows attachments to Mail, even when the Microsoft program (for example Power Point) is not installed. Of note was the way users can click and drag names from the Address Book into iCal to schedule meetings.
Bertrand Serlet announced the release was to be September and the upgrade for current Leopard users was $29 (1,000 baht) with a Family Pack at $49.

Scott Forstall outlined the release of the 3.0 software. He began with a look at the brief history of the product. There are now 50,000 apps for iPhone and iPod touch users. On 23 April this year the number downloaded passed 1 billion: 9 months after apps became available.
The new version of the iPhone OS has over a hundred new features, including cut, copy and paste, landscape support for keyboards in all apps, and multimedia messaging. This will be available with 25 carriers immediately with others added later.
Search facilities are extended and now work across applications. Spotlight searches can also be done as in OS X, and it is possible to launch an app from the result. Other improvements include parental controls, an improved Safari with autofill and HTML 5 support; and tethering, by which a Mac or PC can connect to the internet via the iPhone.
Scott specifically mentioned support for Thai among several languages newly available with the iPhone OS and displayed slides showing the Thai keyboard in portrait and landscape modes.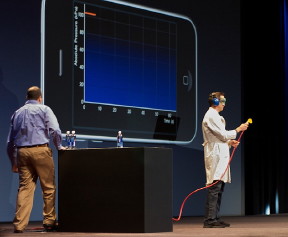 A new feature, "Find my iPhone", for Mobile Me users, will track down misplaced or stolen phones. It sends a signal to make a sound (even in silent mode) or to send a "wipe" command to delete all data. If found later, data can be restored using the backup feature.
Other important features included support for peer to peer connectivity in apps so that, for example, interactive games may be played; the ability to create companion software for hardware accessories, such as a blood/glucose monitor developed by Johnson and Johnson; Maps which can be embedded into a developer's app and include directions; and Push notifications for 3rd party software that allow text, numerical badges and custom sound alerts to be sent to a user.
There were several demos of apps produced by third party developers before Scott returned to the stage and announced that the 3.0 update would be available worldwide on 17 June: free to iPhone users and $9.95 for iPod touch users.

Phil Schiller returned and reprised the iPhone and what it has changed. He announced a new version of the iPhone: the iPhone 3G with an S suffix. This is a faster version of the current iPhone with hardware changes making it about twice as fast as the current iPhone.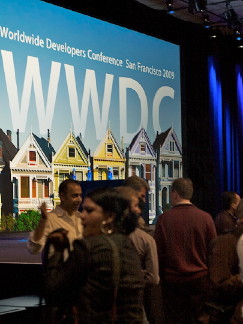 There is a new 3 mega-pixel camera with autofocus, auto-exposure and auto-white balance; plus a new "tap to focus" feature. The camera can now record video and there were clip editing features like in Quick Time 10 allowing video to be sent by Mail, MMS; or to Mobile Me or You Tube directly.
There are also features like Voice Control plus other accessibility settings similar to Universal Access on OS X to assist those with disabilities. As expected, but nonetheless well-received, was the compass which integrates with Google Maps, including display orientation. This new iPhone also supports the Nike + system.
Hardware encryption integrating with Mobile Me is built in to the device. Among other things this allows instant deleting of personal data. The iPhone 3Gs also has better battery life and is more environmentally friendly.
The new iPhone is to be $199 in the US for the 16G version, with a new 32G phone at $299 with pricing varying around the world. The new phones will be on sale on 19 June in America and at other dates around the world, including Thailand on 9 August.
Phil Schiller gave a confident and professional presentation. With the MacBook Pro, Snow Leopard, iPhone OS 3.0 and the new iPhone 3Gs, Apple has a strong line-up for consumers; and the developers were handed a clear road map of where they and Apple are going.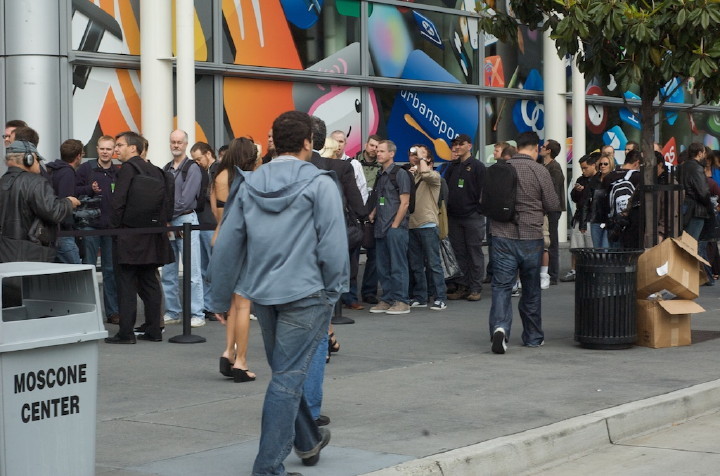 <! ----------------------------------------------------------------------->