<! ----------------------------------------------------------------------->
---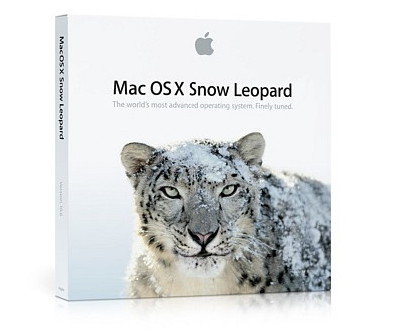 If you were expecting me to be writing about installing Apple's latest OS X update, 10.6, Snow Leopard, my apologies: so was I. I discovered the day before the worldwide release that, among a number of other countries, the Thai release had been pushed back to Tuesday, although the Apple site told us it would "go on sale Friday, August 28 at . . . Apple Authorized Resellers". A Media briefing was also scheduled for Tuesday.
As I have to work during the week, I ordered my copy online Thursday and tracked its painful progress from Apple to DHL in Singapore, where it sat for more than 24 hours before despatch to Bangkok where it sat some more. I was even more pained Friday morning to see several media reviews already online.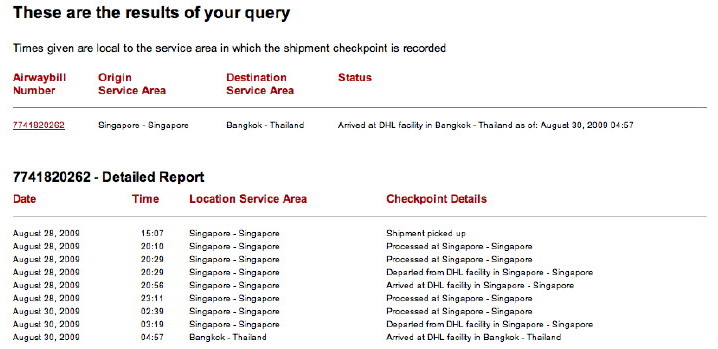 They obviously had their copies in good time and were positive about the upgrade: one called it "compelling." David Pogue, in his review, said it was "all about speed"; while for Thai users it was all about delays and, rather than Snow Leopard with a new emphasis on speed, it became Slow Leopard.
On Saturday, one Singapore shop I phoned reported it in stock; another said it was already sold out; a third told me it was expected. In the US, Apple stores had opened early for Snow Leopard sales. One Thai user, unwilling to wait for Monday, went to DHL to collect his.

There are two sides to this. First was my initial reaction of distinct displeasure; while (trying to be positive) this delay will let others discover the incompatibilities and I will be pre-warned.
For example, one user advises against adjusting brightness controls during the installation; while almost as soon as it was released in the US, Apple posted two updates: for network registration problems via servers and for database administration (ODBC).

I was ready for the installation with my Time Machine disk at home: if something were to go wrong, I could be back up and running with my previous Leopard installation within an hour or so. I used two external hard disks to back up all the data and software on my computers in addition to the Time Machine process. Having lost data once when my PowerBook was stolen, I have learned the lesson.

For the upgrade to Snow Leopard, when it comes, I will detach everything non-essential, so in the case of my MacBookPro that will be the computer alone: my iMac will need the keyboard and mouse: nothing else.
Weather is important here. We are in the rainy season and several days in the last week have seen major storms. That increases the likelihood of power cuts which are always a risk anyway here. If you do not have an uninterruptible power supply (UPS) you may be living on borrowed time anyway. If the power goes during an upgrade, you might as well start again: hence the hard disks. Backing up should be part of every user's routine.

The installation process for Snow Leopard, so I read, is different from what we have been used to, but should not cause major problems if the computer has been properly maintained. As part of my preparation, I ran Disk Warrior from one of the external disks (it has Leopard installed). However, I had forgotten the password, but was able to rescue myself as I had also brought home the Leopard disk: I used the "Reset Password" utility. Disk Warrior made some minor repairs and optimised the directory (like PC defragmentation).
There are some other things we now know. Rather than lots of printer drivers, Snow Leopard installs those that are used or usually available on your network, but this can be customised during the installation. If we need drivers later, the route is via Software Update and the Print & Fax preferences. Apple's Knowledge Base article HT3669 has information on this.
Apple also lists software that is known to be incompatible in Knowledge Base article HT3258. Among these are certain Apple programs that need updating before they can be run. In installation, incompatible software is moved to a folder. Some other software with problems will not be opened and a notice will appear.
There is now malware checking. Apple has included a feature in Snow Leopard that seems to be a lot stronger than the warning (available since 10.4 Tiger) which would make sure the user was aware software being opened for the first time had arrived via the Internet. Apple has not thrown in the towel on viruses, mainly because there are no viruses in the wild for OS X, although there are a few Trojans, all of which have been obtained through dubious sources. I heard at the weekend that there was a pirated download of Snow Leopard: an obvious Trojan source. Nonetheless, the time may come when such malware exists and Apple is preparing.
And a Kilobyte is now 1,000 instead of 1,024 bytes. I can hardly wait.

<! ----------------------------------------------------------------------->