<! ----------------------------------------------------------------------->
---

When Apple's app store finally came online in Thailand, I was pleased not just because I could download firmware updates for my iPod touch, but also because I would be able to try some of the apps available then. I had a few of the web apps that came first, but these needed internet access so were limited.
Last month Apple announced that there had been over 2 billion downloads from the App Store, and that there were 85,000 apps available for download with more than 125,000 members signed up for the Developer Program.
Apps developed in the first months were an interesting mix of the useful and the useless (mostly in amusing ways), but soon many productive apps began to appear, turning the iPhone and iPod touch into far more useful devices. A third wave of mature apps has turned the devices into tools as useful as RIM'S Blackberry to their users, perhaps more so with the large number of apps. Apple claims that it has reinvented what can be done with mobile handheld devices. Note the wording there: devices.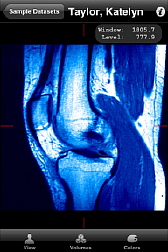 A recent example (among several) concerns nursing students at Drexel University who will each use an iPod touch for access to information instead of traditional textbooks.
One of the earliest apps enabled viewing of medical imagery and there has been a continued growth in medical apps available.
It is the number of apps and the developers that will be Apple's secret weapon in the next few years as few manufacturers -- RIM, Nokia, Palm with its Pre, or Microsoft -- have much in the way of software available as yet, nor do they have such a well-integrated platform.
The game is afoot and it may be too late for them to catch up, although Microsoft with its vast resources might have the best chance if they manage it properly and take on board the lessons already available.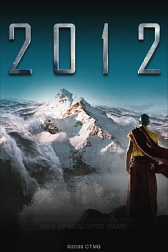 I do not spend a great deal of time playing games -- certainly not these days -- but I have tried a few game apps to see how they perform. I find the iPhone screen size limits the scope for me. The device is smaller than the Sony PSP, while the screen resolution of the iPhone is 480 x 320 at 163 ppi and the PSP 420 x 272 pixels. The screen of the Sony tends to scratch too.
There have been some reasonable games on the iPhone platform and more are coming. 2012, a game connected to promotion of the movie of the same name, brings in a number of new ways in which game playing takes place, particularly the idea of contacting outside help. In addition, we are told by Daniel Terdiman on CNET, that Apple is now allowing Flash programmers to bring their applications to the iPhone which should open up more sophisticated projects.
Another recent release, Kids on DSP, allows user location input to be used to create techno music that can be used in iTunes or shared online. Brian Eno is also involved with three apps that create electronic music with options for user input.
Two organisations which were late to the party, Adobe and CNN, have not done the best job of getting to grips with the concept that the app shop is almost a worldwide resource. Neither the Photoshop app nor the CNN news app (which allows uploading to CNN from the user's device) are available in the Thai store.
In the case of the former, this is only for north America, which puts Adobe even further down my list of software to buy, especially as the Photoshop.com site that the app uploads to can be joined from here; and as for CNN, there are scores more apps that access news. They also cut their own throats by not allowing uploading from outside. Another app which is not available in the Thai app store is Amazon's Kindle reader: but there are plenty of other similar apps.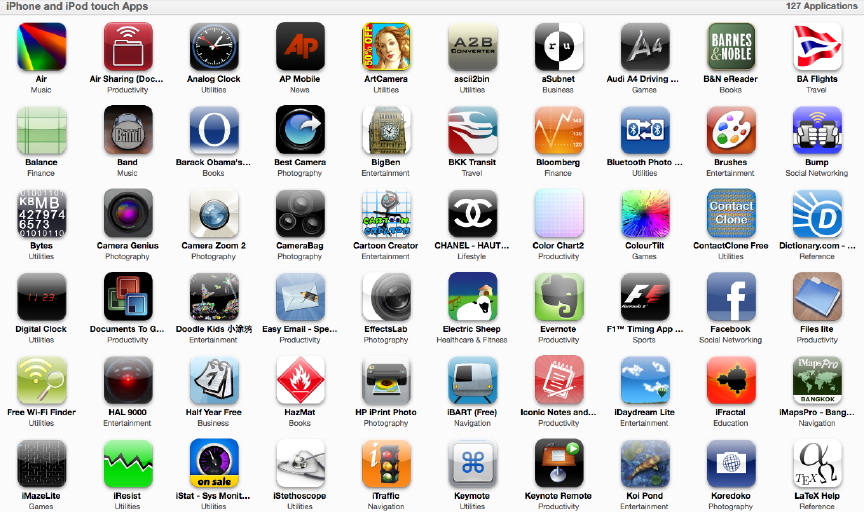 A selection of apps in iTunes

Like the developers, Apple never sits still for long and this growing resource is bound to have other uses. Expanding these will make it more valuable; and with all those developers along for the ride, the apps and their variety are bound to improve.
Many rumours have appeared about a larger handheld device, that some call a Tablet or "iPad". Some of the features in the recent Snow Leopard release, point to their usability with touch screens; while the apps at the app store might well function on a device with a 10" screen.
With Snow Leopard there is the start of a migration to 64-bit applications and the Cocoa APIs allow considerable economy for those writing code, while the developer tools for the iPhone apps are the same as those for applications on OS X, giving those app developers who are already familiar with Apple's idiosyncrasies another outlet for their work: greater benefits for those using Macs with more integrated software.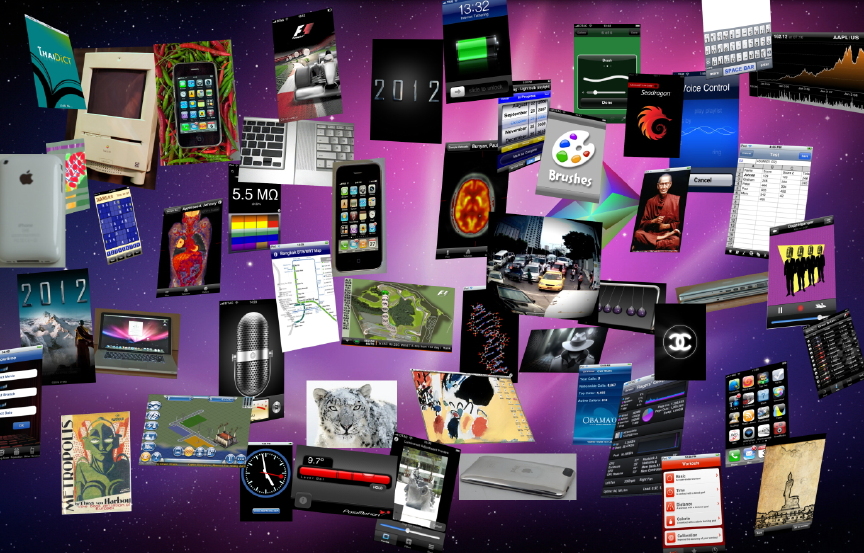 <! ----------------------------------------------------------------------->