<! ----------------------------------------------------------------------->
---
At the end of September, thanks to True Move, I had an iPhone 3Gs in my hands for some 10 days. In the first part of this 2-part assessment, I looked at the camera, took several photographs and was able to adjust them with the filtering apps I have on the iPhone.
I later also tried the movie camera, which is accessed by a touch switch at the bottom right of the camera screen. I did find when taking photographs that I accidentally touched this on a couple of occasions. This is because I am left handed and hold the device in an odd way: my thumb rests naturally about where that switch is. As this is a normal situation for us lefties, I soon adjusted.
The movie camera also uses software focussing that I found to be so useful on the still camera: a box appears in the image centre and focus is adjusted automatically. I did not use the movie function a great deal -- just taking a few test clips -- but I did try out the editing function. That is identical to the trim function in QuickTime X that comes with Snow Leopard. On the iPhone, of course, this is brought up with a finger tap rather than a mouse click.

The trim feature was also displayed when sending a movie as MMS, a feature which was available on the iPhone when I collected it. This was a few days before US users had this made available by AT&T in the United States. As one of the clips I wanted to send was too long, the trim bar appeared automatically, with a suggested length enclosed by the yellow surround. Sending movies or photographs to phones with True and DTAC SIM cards was easy.

As I normally use a DTAC SIM card in the iPhone 3G I have and cannot send MMS, I put the original True SIM back in and the function was then available, as was 3G. I also found that Tethering appeared in the Network settings. These features, therefore, are limited when a SIM card is used that is not from the carrier: in this case True Move.


Using tethering via Bluetooth was a bit fiddly while I was running with two iPhones. It was essential that tethering and Bluetooth were turned on before starting and that the right iPhone was selected in Network Preferences for pairing and tethering. I tried my normal 3G iPhone first with Bluetooth. This model is restricted to lower speeds. The internet connection was not stunning, but adequate. It was similar to the speeds that I see on my Mac with a Hutch CDMA modem.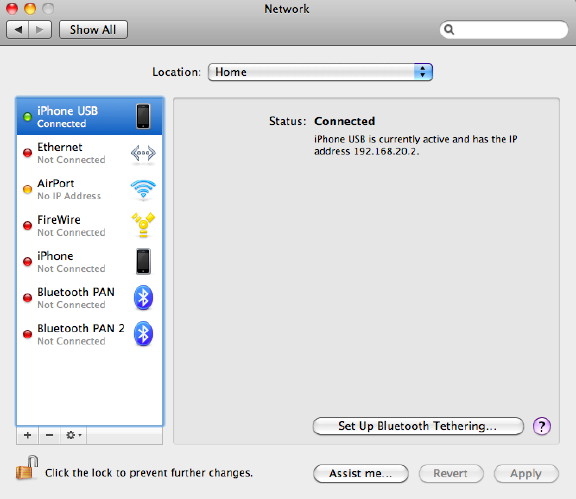 When I linked the 3Gs iPhone via USB cable I had to wait for any data synchronisation to finish before making the link, but the Network panel recognised the type of connection and offered to set this up.
With one click, this was done and an IP number appeared in the panel. I tested the speed by downloading the OS X 10.6.1 update which was about 71MB. With a 3G link, it took only a few minutes at a reported speed of just over 200MB/second: a speed we usually only see on a good day at the office and when all the students have gone home.


As with the 3g iPhone, the 3Gs version has Thai language support installed. Text can be used in most applications (available for about a year), while all menus can be viewed in Thai; and for a while now there has been a Thai keyboard. For the Accessibility features, which are only available on the 3Gs iPhone, there is no spoken Thai language support. We can hope for a developer to produce software for this.
Price will depend on the iPhone and any plan, but True advertises the unlocked 16G iPhone 3Gs at 24,500 baht (the 3G is 19,900 baht). Payment plans (available for True customers) will cost more overall, but payments are spread out over a longer period. True's telephone staff at 082-000-3333, whom I found very helpful, can offer more advice. From experience, I suggest that prospective purchasers consider plans that include unlimited data: 3G, GPS, apps and Push notifications all download data.
At the recent Thailand Mobile Expo, True was able to sell a lot of the new iPhones over the 3-day period and they are proving to be popular here. I would gladly have one myself as not only are there a lot of newer features, the processing speed is also advantageous when running some of the apps I use.

Two problems remain for me. The first of these is 3G availability. Users in Thailand are aware of the shocking delays in implementation. The other difficulty is number portability. Like many, I have used the same number for years and do not want to change. I get round this with call-forwarding, but that is not a satisfactory solution.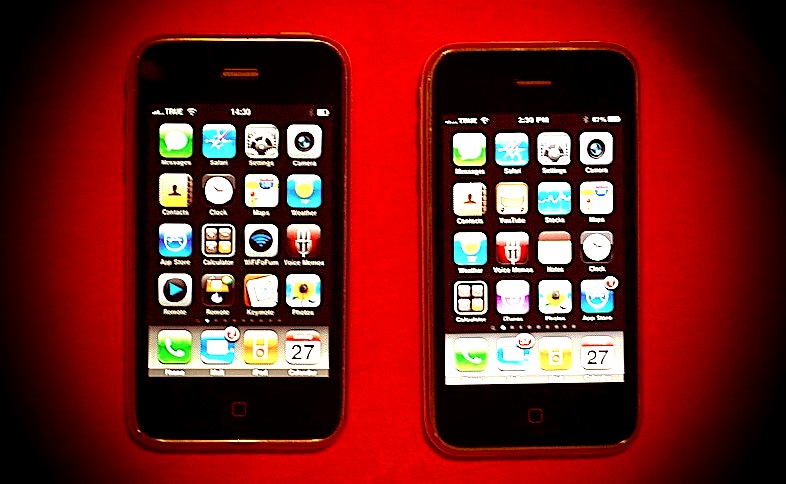 See also: Part 1 - A Look at an Apple iPhone 3Gs from True Move

<! ----------------------------------------------------------------------->