eXtensions
MacWorld, San Francisco, Day 3: Busier than ever (with pics)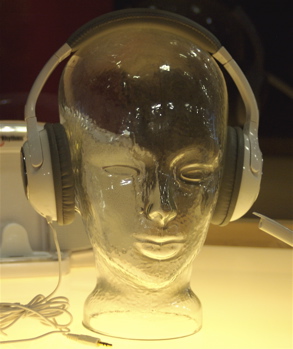 By Graham K. Rogers

Time to file a story or two? I got up at about 7am, which is 10pm Thai time leaving me 8 hours to put my stuff in if I wanted it in the Bangkok Post next week: and I want it in the BAngkok Post next week. I missed the opportunity to visit Cupertino and the merchandise shop there, and said that maybe I would tie up with the media persons group using public transport.

By about 9.30 am I had finished the first story -- the report on the Keynote -- and sent it off. I relaxed for a few minutes and at a little after 9am an email from the ISP, iBahn bounced into my mailbox with the message, "Your message with Subject: Keynote speech+iPhone could not be delivered to the following recipients. . . . Please do not resend your original message. Delivery attempts will continue to be made for 1 day(s)."

Did that mean a temporary hold up, that it might be delivered, and how would I know? . . .

I cancelled the rendezvous and packed my bags for the Moscone Center and the media room there. I sent it again then settled down to write part two. That accomplished, I sent it off and went wandering, this time to the North Hall which I had as yet, not visited.

It seems more spacious, and the nature of the exhibitors is different mainly in terms of software solutions, although there are other exhibitors, like the John Lennon bus which had a lengthy queue of visitors. I took time to chew the fat at the Electronic Frontier Foundation (EFF) booth and picked up a small sticker for the PowerBook. Later I had a few words with Thorsten Lemke, the man whose Graphic Converter is in almost daily uses on my computer. He tells me that version 6 should be available in about 3 or 4 months. Lemke Software also produce other useful applications like CADintosh and Font Book.

I have photographs of this hall online and the link is below.

I decided to take another look at the south side and was immediately surprised at how busy it was today. I wondered if the buzz round the Apple iPhone had brought half of suburban California here for a look.

Of interest to me in both of the halls were:

The two buses there, with their own agendas
Lots of presentations and appreciative audienced
Graffiti on a Mac
Silent musicians -- they were all plugged in a listening via headphones
The number of booths with third party solutions for iPod users

As a note, if you want to see how other companies do an Internet communication device, look at this Register article and then open the Apple front page in another window.
I have put up a selection of images from the show that I took while wandering round this afternoon.
---

For further information, e-mail to
Back to eXtensions
To eXtensions: 2004-05
To eXtensions: Year Two
To eXtensions: Year One
To eXtensions: Book Reviews
Back to homepage