---
<! ----------------------------------------------------------------------->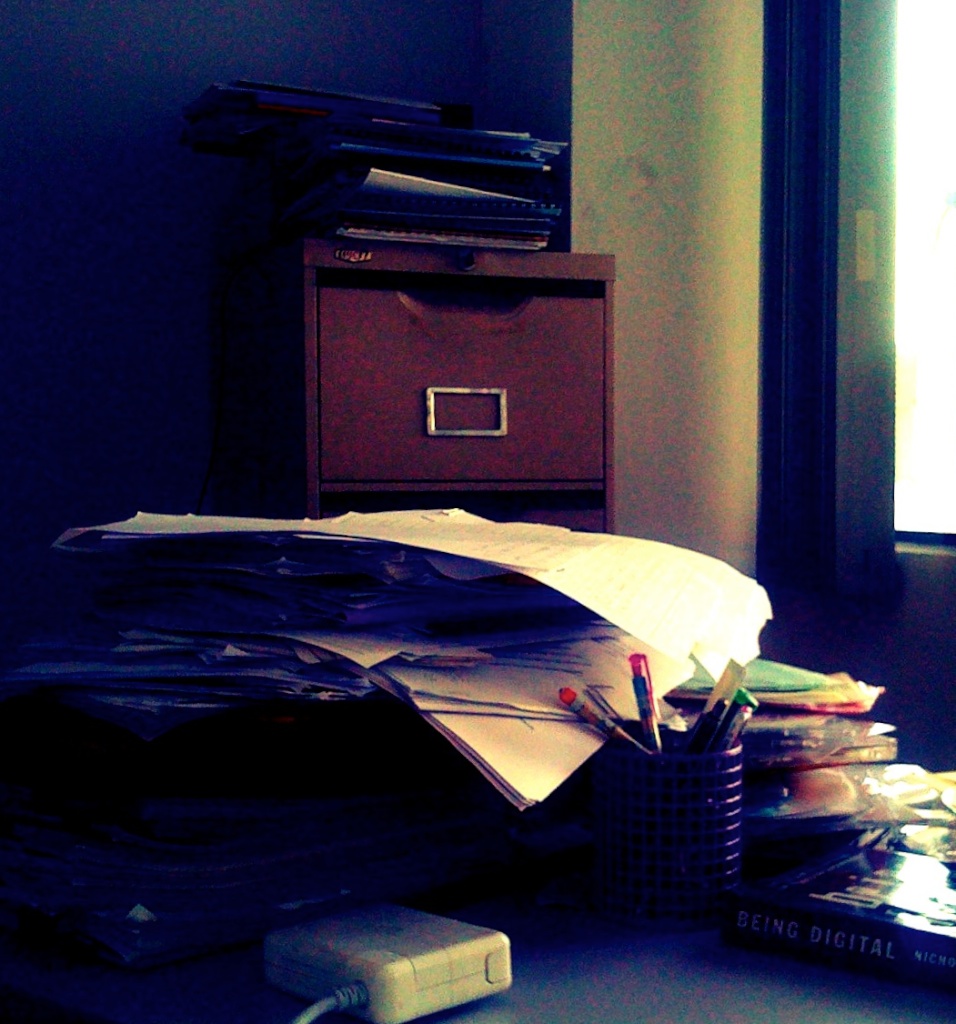 Opening Gambit:
As a side-effect of the flooding, the domain for AMITIAE was not renewed so I am putting this on my other site (I hope temporarily). Aperture updated. Apple rumours: new products. The EU first, now the US Justice Dept looks at publishers, Apple and books. Some silliness on Siri. Notes on the iPad and some new iOS apps. Editing Wikipedia and a lobbyists scandal in the UK. S[edition]: a way to buy digital art.



Apple Matters
Let's start with rumours: always more fun where Apple is concerned. The update to the MacBook Air or something else is causing lots of interest and AppleBitch are wondering if the next 15" MacBook Pro will instead be a MacBook Air. There are also strong rumours of new 11.6" and 13.3" versions, but that 15" is still so much speculation (highly desirable I would think too).

On Wednesday we repeated a rumour about the MacBook Air and that it would have two display ports. A new rumour from Alex Heath on Cult of Mac suggests that it could support three displays via Thunderbolt. I guess this would daisy chain the monitors.

Another rumour appeared Friday morning (an old one really) and concerns the iPad 3 which, we are told by Eric Mack is said to be coming in February 2012 with a new higher resolution screen.

We mentioned on Wednesday that the EU was looking into the deals that Apple and certain publishers had made and now we read on MacDaily News that the US Justice Department (which is unable to get to grips with the banks there) is also looking into the antitrust aspects of this.

Friday morning we saw on Software Update that an update to Aperture was available. This is now at version 3.2.2 and Apple tells us that, resolves an issue that could prevent auto-imported Photo Stream images from being displayed in the library after your Photo Stream hits 1,000 images. They also add the following:
Addresses compatibility with iCloud and iOS 5
Resolves an issue that could cause the "Loading" indicator to reappear in the Viewer when cropping a photo
Aperture now automatically relaunches into Full Screen mode if the application was in Full Screen mode when last quit
Pinch-to-zoom gesture now automatically activates Zoom mode in the Viewer
Left and right swipe gestures can now be used to navigate between photos in the Viewer
Microsoft Outlook can now be chosen in Preferences as the application used by Aperture for emailing photos
Fixes a problem that could cause Aperture, running on OS X Lion, to quit unexpectedly when using brushes to apply adjustments
Loupe now correctly displays magnification levels between 50-100%
Fixes an issue that could cause Aperture, running on OS X Lion, to display the incorrect color profile on externally edited images
Import window now includes an option to delete photos from iPhone and iPad after they have been imported into Aperture
The Lift & Stamp tool now displays the correct cursor icons when being used in Split View and Viewer only modes
We have seen a couple of Apple execs move on in recent months, although most are staying right where they are (this week Ron Police -- VP for government sales was reported to have left). We are told by Paul Kunert on The Register that Apple has recruited (in typical Register fashion, they use the word, "poach") one of HP's British execs, Trevor Evans who is to head up the unit that deals with corporate sales in the UK. With the instabilities there have been at HP of late, who can blame him for such a move?
One of the success stories of the App Store has been AutoDesk who came back to the Mac and OS X platform tentatively with AutoCad, having been in the wilderness for a while, and then started developing a number of useful iPad and iPhone apps. This new business, according to a report by Daniel Eran Dilger on AppleInsider, has attracted more customers than ever we are told and because of this they have had to set up a Consumer Products Division. Among those that I have are AutoCAD WS that allows sharing of drawings to the iPhone, Pixlr-o-matic which is one of the best filter apps for iPhone photography I have and Sketchbook Express.
One of the early videos made on the iPhone 4 was an exciting report on the Pikes Peak hill climb in the US using Ducati motorcycles and this is still online (it uses Flash unfortunately). As I say: all done on iPhones. This week Apple sent us a link to a National Geographic page that has output from an iPhone 4s made by the Camp 4 Collective. The page that this is on has a question and answer session on what they did and how they did it. If you run this, I strongly recommend trying it in full screen mode to see what the iPhone 4S can do.
Another success on the iPad has been Flipboard which was released as an iPhone version this week. The form factor and screen size make this not the same as the iPad versions of course, but it does mean that I can keep up with some things when I am out and about without the iPad. The update caused some problems as everyone wanted to play apparently and while it took me a couple of attempts to find it in the store and download, we read on Electronista that the Flipboard servers collapsed earlier in the week because of demand. Apparently even Phil Schiller thinks it is rather nice, according to Jay Yarrow on Business Insider.
While I reported on the update to Posterino this week that now has a calendar feature, I read a report by Jeff Gamet on the MacObserver about Apple's update to Cards. Yes, very nice; but if Apple won't sell it to me here (or in many other countries) what is the point in anything more than a footnote? As well as Posterino, there was a super beta release from CameraBag this week. Their new version 2.0 of the desktop application has a much larger range of features than the current version and there are some reasonable editing tools in there too.
One thing that Apple does let us have is the iBooks app (see above, also) although purchasing of books is forbidden: only copyright free ones for us I am afraid. I used the iPad when the power was out to read the Steve Jobs bio on the Amazon app I have and that was quite easy on the eyes, but the update to iBooks we are told now includes a nighttime reading setting. To access this, tap the fonts icon and a panel gives fonts and themes. It is in the latter.
I am sure that sometimes people just use the name Apple (or Steve) or something related to garner hits. I mean which looks better, "Phone makers have problems" or "Apple among phone makes with problems" -- fictional headlines, but you may grasp the point. A psychologist, Dr. Keith Ablow -- a member of the Fox News Medical A-Team (great Scott!) -- perhaps hoping for his 15 nanoseconds of fame has written on Siri and claims (with a question mark in the title -- usually a let out) that Siri could be "Psychological Poison." He frets that users might come to identify with Siri (we can do this with a Mac's Voice Control by using "Fred" instead of "Computer") and treat the personal assistant like a real person which (he tells us) "means that people who are actually alive and give us directions or answer our questions or joke with us are cross-contaminated with the technoviral quality of machines. They are "Sirized," which means they are downsized in their humanity. Like psychiatrists without much to say.
Half and Half
IBM rolled out a number of products for mobile platforms this week aimed at the business community. First I saw was IBM Connections which is social software for business. The IBM information tells us, "It enables you to build a network of colleagues and subject matter experts, and then leverage that network to further your business goals. With its integrated suite of tools, you can share and discuss ideas, work collaboratively on presentations or proposals, plan and track project tasks, and much more. IBM Connections is a web application that is deployed on a company intranet to promote collaboration within the company. The IBM Connections mobile application extends access to company data to employees who are on the go directly from their iPhone and iPad."

There was also IBM LotusLive Meetings for iPad which allows users to attend these meetings from a mobile device. IBM adds that "LotusLive Meetings is a full-featured online meetings service, designed for businesses of all sizes. LotusLive Meetings enables you to quickly and confidently share information, give presentations, and demonstrate software in a security-rich environment. Think of LotusLive Meetings as your personal conference room -- always ready when you need it. Practical and affordable for today's businesses, LotusLive Meetings helps enhance team productivity, shorten sales cycles, and contain travel costs."

Also released was IBM Sametime which is a messaging service for enterprise, but like the others, needs some hefty installations on the company's computers: the sort of thing that some companies will invest in because of the reliability and better security than (say) SMS or email.

I had a look at the JP Morgan app for intelligence, hoping to get some more information. I had expected to register as I had looked at the website before downloading the app, but the app redirected me to Safari and the same web page which was not all that clear: I had hoped for a better experience using the iPad. Into the trash with it. Plenty of other sources of information.

Apple's app of the Year, according to Bonnie Cha on CNET is the photo-sharing app, Instagram.

As a suggestion of what some users might suffer in other markets, there is a report by Rene Ritchie on TiPb about a customer of AT&T who used a lot of data one month -- he was in the top 5% of data users -- and his account was throttled back to speeds approaching what we might expect on a good day with EDGE. Apparently, unlimited data does not mean unlimited speeds.

Last night (Thursday) a report on Foss Patents told us that a court in France had denied a request by Samsung to ban all sales of the iPad in the country as the request was "disproportianate".



Other Matters
Well, here's a wonder. We have commented on the products that come out of Taiwan a number of times, and look at them with a certain disdain. They look OK, but are cheap beyond a joke sometimes with performance that sags, with a lack of longevity. Of course it is cheap: you have to buy a new one every few months. Acer have sort of admitted this in a comment on company redirection (was before misdirection, then?). Reported by several sources, including Electronista the CEO says they are moving away from the "race to the bottom" and are going to stop making cheap and unprofitable products. That sounds like a good strategy: create something that makes a profit rather than saturate the market. Now let's see, who has the completely opposite approach and makes a profit on every high priced quality computer sold?

Here's one that will have some legs: a judge in Oregon has ruled that bloggers are not journalists and so the blogger claiming this cannot be protected by the Shield Law (anonymity of sources) and has to pay $2.5 million to the company that sued her. Steven Musil comments on this and includes some opinion. As the law as written tells us a medium of communication includes but is not limited to any newspaper magazine (and other print items), the interpretation by the judge is a little . . . well . . . old-fashioned and might well be overturned on appeal. If not, the Oregon law needs revising.

In a slightly related item -- concerning freedom on the Internet -- we read in the Huffington Post that Rupert Murdoch is lobbying Congress to restrict the internet. He wants IPs to protect his interests and police the networks: to take down sites that violate copyright. Certain large corporations like News Corp and Disney and the movie makers are for this law, while others like Google and AOL are against.

We think that the newspaper publishers and the other digital content providers are going to have to accept that changes are coming. Greg Sandoval reports that while the music companies are reporting good sales of online offerings, they are still making losses and there are still some adjustments to be made.


Another link, if only tenuous comes with the next item which concerns the credibility of what we read on the Internet, and particularly Wikipedia. I won't let my students use this as a source (a guide, perhaps) as even I can log in and edit something. I could be wrong, I could be right, I could be like a British Company called Bell Pottinger who have apparently been fixing entries all over Wikipedia that were perhaps less than nice about some of their clients. I will copy some of the allegations from the article in the UK Independent, by David Pegg and Oliver Wright:
Removal of the reference to the university drugs conviction of a businessman who was a client of Bell Pottinger;
Edited material relating to the arrest of a man accused of commercial bribery;
Editing of the entries for prostate cancer expert Professor Roger Kirby and his firm, The Prostate Centre. Both are clients of Bell Pottinger. The user added Mr Kirby into a separate page on "prostatectomy" as a notable expert, and edited the entry on the Lockerbie bomber Abdelbaset al-Megrahi to include comments made by Mr Kirby about Megrahi's cancer.
Editing the articles of both Chime Communications, parent company of Bell Pottinger, and Naked Eye Research after the former company bought 55 per cent of the latter.
All rather naughty really, and there is more. And more too as this may be another of those links to higher office and British royalty, like the News International hacking scandal which is still collecting heads. A link at the bottom of the page leads to more than 20 related items.

We sort of like Art here on AMITIAE and have reviewed a number of apps that bring art work and the artists to the iOS devices particularly, either by apps that focus on a specific artist's output, or the gallery and museum apps that are available. A new scheme appeared on Thursday this week called s[edition] -- with the square brackets -- that aims to make limited edition digital versions of an artist's work available to those who wish to invest. I had a look at the main page and signed in using Facebook, but read through the licensing agreement and decided not to join. Not that there was anything specifically untoward about the site, but I am not up to investing in Art right now -- digital or otherwise -- and even the $10 a year could be put to better uses (I had my credit card bill on Thursday too).
Local Items
Not really local -- more international -- but the high prices of hard disks worldwide have been brought about by the flooding in Thailand. Now we hear from Woody on InfoWorld that prices have begun to fall again.



Apology
An apology here because of the lack of communication that occurred between me and the person who organises the AMITIAE site. Like many others, he was way out of town because of flooding and although I was told that the site needed renewing, misunderstood who was taking what action. In the end, nothing happened and the site is temporarily down. I found out late Thursday and it was too late then to fix. It should be back up later. Mea culpa


<! ----------------------------------------------------------------------->