Sunday Diversion: Death Chimes for Macs; Apps for the Apple Watch; Bond Villain Zuckerberg
By Graham K. Rogers
---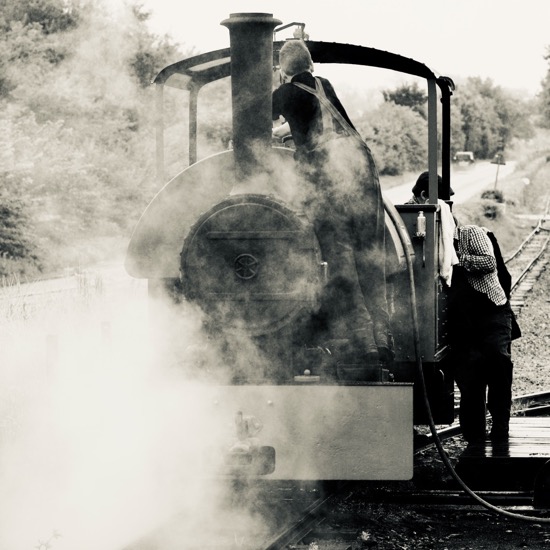 An Apple event this week and Q2 2021 financial results at the end of the month has the analysts hard at work with negative predictions. App updates readying for iOS 14.5. Planners for school and time management apps for Apple Watch and iOS devices. The Mac startup chime, we know, but the death chime? . . .

Just in case you thought that higher than ever Mac sales and reports of high sales of iPhones in China (and elsewhere) meant anything in the run up to the Q2 2021 financial report from Apple, you have not factored in the analysts. JP Morgan's Samik Chatterjee seems to live in a different universe. In China, iPhone shipments are "softening" and so Apple is doomed, although despite this suggestion of lower investor expectations, there is strong growth in services (Mike Peterson, AppleInsider). Six for one, half a dozen for the other: backing both horses here.
Continuing to play safe, while making the announcement seem like a warning, he does not think that Apple will issue guidance for Q3 2021. That is a pretty safe bet with the current worldwide instability due to health issues. As Apple did not issue guidance for Q2 2021, there is a precedent. He expects revenue of $78.2 billion, which is not exactly on the brink of disaster, with iPhone shipments of 52 million units (revenue of $42 billion). When Apple released the iPad, $18 billion was an unheard of record for a single quarter.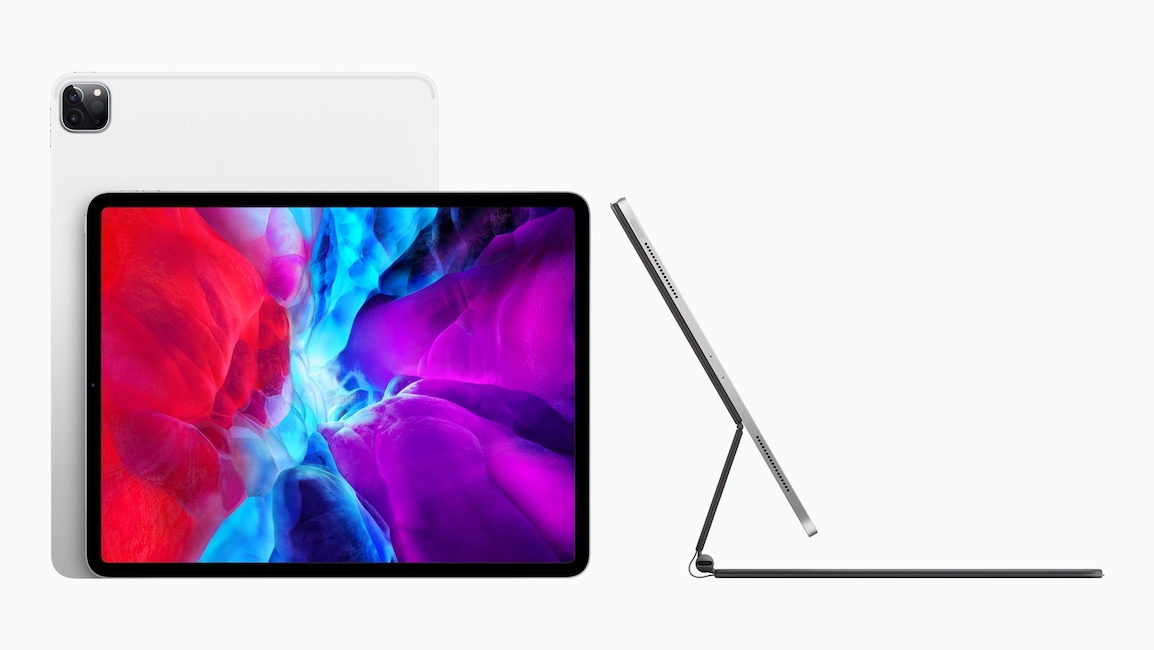 iPad Pro - Image courtesy of Apple

I was surprised by a high number of updates available on the App Store on Friday, particularly as many of these were older apps that I had had almost since the beginning. When I looked closely I saw that all had been updated by Apple - somewhat unusual I thought - to use the latest Apple signing certificate. I take this as a sign that the next update (14.5) may be coming soon. As the Apple event is booked for next Tuesday, there may be a new product (iPad Pro, tag) that works with an updated version of iOS/iPadOS. A number of changes are already expected with the 14.5 update, including unlocking the iPhone when wearing an Apple Watch and a rumored change in battery calibration for iPhone 11 models. With the potential for other hardware releases, several sites are reporting that 21.5" iMacs are in short supply.
There are other changes of course to the 14.5 update that will be quite significant. One of the most important is the privacy change that had Facebook and others so upset, but as Facebook has been involved many times with the misuse of data in several countries, they are on thin ice. The latest (of many) I have read and seen on video, concerns the Trump campaign use of data to deter black residents in marginal districts from voting. This has been on Channel 4 in the UK, which has a 22 minute video, and has also appeared in an article in the Miami Herald with multiple authors. This has a short video but there is also a link to the Channel 4 source.

Continuing its detachment from reality, someone at Facebook thought it would be a good idea to create an Instagram for younger teens as they are unable to sign up for the main service until they are 18. If anyone had a serious look at the registrations, they would find that there are thousands who are clearly younger than that, including some young movie stars with their own Instagram accounts. I expect they circumvent the rules by having someone else register as proxy.
A considerable amount of criticism was made online by a wide spectrum of commentators. For example, Rebecca Nicholson's headline (Guardian) suggests that Bond villain Zuckerberg is coming for the kids. Many are uncomfortable over this. This is not fanciful and they are not alone: kids mean big future money in terms of data. I was critical of an education project in South-east Asia involving students in several ASEAN countries. This had Chromebooks as the main device with access to online Google services. As the project expanded, so Google was collecting data on hundreds (maybe thousands) of young people in the region, many of whom (like my own colleagues) continue to use the "free" services.
I avoid Google as much as I can, although I acknowledge that the search engine is one of the best. I try to keep my data safe. I also use Facebook as it was almost the only way to communicate with students: LINE has eased that, somewhat and it is easier to transfer files which the smartphone Messenger app will not do (I have to switch to the Mac for this). As much as I would like to dump Facebook, it is a major communications medium for work. Again, I try to limit data exposure. Instagram should never have been part of the Z empire and I resent the way this has worked for me. I wanted it as a way to communicate about my photography interests, not to feed in to the Facebook show. This is one area that I hope any examination of monopoly will recommend a splitting of this service from the whole. And the idea of teens having their own special Instagram reeks. As Rebecca Nicholson writes, Zuckerberg makes "Bond villains appear cuddly".

Looking through the news on Sunday morning, an article by José Adorno (9to5 Mac) outlined a school planner that is intended for younger students: School Assistant - Planner. This is also available as an app for the Mac which I downloaded of course. When I had a look on the iPad Pro and iPhone - it syncs data - it showed that there is also some potential for its use by older folks who have classroom scheduling and projects to organize: mine are dependent on student work, so this could work for me. When I opened it on the Mac for the first time, my account was already set up and data synchronized. I had downloaded the app on the iPad Pro first and set it up: that was easy enough as befits software aimed at youngsters. Why can't developers take the same approach with apps for older people too.

Senior members of my family have just started using the iPad and are utterly confused with terms and worried in case they break something. Even something as basic as entering information on a simplified hospital website, needs me to work through, with my own iPad open at the same page. A major confusion came when it was found to be impossible to switch from landscape to portrait mode: this would make viewing some web content easier as what I was describing was not visible and scrolling down had not yet been mastered. Somehow the lock was on, and as it was an older iPad Air, it could not be changed using the Control Center (unavailable). I took a gamble, after making sure the password was available (see below) and talked them through a restart. When that was done and (mercifully) the login worked, they saw an onscreen message pointing to the button, left side near the top: the lock for the screen. Another milestone.
That thing about remembering passwords is worth thinking about. Years ago Bill Gates said the best way was to write these down on a sheet of paper and lock it away. This is what I do and it allows me to have some sophisticated passwords, some of which I can remember after a lot of use, but would never be broken with a dictionary application. Most people use their names, or 123456, or a naughty word: easy to remember, easy to crack. Some never use passwords. I had a small disagreement with a new iMac owner a few years back who insisted on using the Return key. Apple does warn about this, but it is possible.
Not so long ago I was asked to run some maintenance on a MacBook Pro that had not been maintained too well. It took me several minutes to clean the outside with wipes before I could start work. The desktop was a disaster with over 1800 files, some of which the owner was working on. I managed to tidy this up a bit, but the user was resistant to suggestions. It is a personal computer, after all. At one stage I asked if he knew the password as I wanted to restart it, something he said he had done several times. I checked 3 times before shutting down, but when the panel for username and password appeared, he said, It's never done that before. A password was entered. No. Again, no. On the third try a panel came up with a hint and then he remembered what it was. I was able to breathe again.

There is a nice development of a Watch app from developer, David Smith, who wrote an app - Ian's Awesome Counter - to help his son become more aware of himself, in terms of time management. As I find with my undergraduate students, time is a more fluid concept to them and some need a kick in the hindquarters (metaphorically) to get them moving. A current writing project has moved glacially for the last few weeks, but as the final deadline looms, some students are coming out of hibernation. I found that the features available on this Watch app are fine for simple tasks with the advantage that many concepts are grouped together in the one app. A coupe of features, like Weather, need a subscription, but even without this, the app is quite useful. I first saw this mentioned in a Chance Miller article (9to5 Mac).

I have been using an iPhone and the Apple Watch for a number of years and while they have improved no end, each has some things that annoy me. I use the devices in combination at night for sleep tracking which on the whole works fairly well, giving me a fair idea of how well I slept each night. It records sound (snoring, talking, coughing) so I can play those back each morning. It also takes heart rate measurements, which can be an indication of illness if it is too high. Mine drops into the mid-50s a few times each night and the only highs are bathroom trips.
As the sleep app I use (Sleep Cycle) needs to be beside the bed to listen for activity, I put the phone on Do Not Disturb when I go to bed. My definition of not being disturbed does not match Apple's it seems as if there is any activity in messaging apps, the phone vibrates (as it is set to do) and I am woken up. The only way I can fix this is to go to each of the apps that has Notifications set and turn to Off. I would then have to turn them back on each morning, which sort of defeats having a Do Not Disturb option.
The Apple Watch has some nice safety and health features, such as the Fall warning, which I have managed to activate accidentally a couple of times, not by throwing myself at the ground, but by rapid movement in an office chair. As long as I stop it phoning friends and the police, all is well. I was also pleased when the hand washing feature was added, although this needs some refinement. By trial and error I have found that it needs not just the motion of hand-washing to be sensed, but there also needs to be the sound of water running at some point in the event. That also introduces a wrinkle by false reporting when I am washing dishes when it part-records and throws me a red flag. I have to go into the health app and delete the spurious results (usually only a few seconds) to have a real average of my hand-washing activities. As some real hand washing is not recorded at all, there is a need for some fine-tuning still.

One of the problems with the M1 Macs was the virtual silence when anyone mentioned Windows. For several years, the ability to run Windows on a Mac was a selling point. At one time Walt Mossberg called the iMac the fastest Windows PC available. As well as Boot Camp, requiring a reboot to run Windows, there were virtual installations, such as Wine, an open source utility, which I tried for a while. Others used VMWare and there was also Parallels Desktop. For a while after the arrival of the latest Macs, all was silent.
Parallels has just released a new version of Parallels for the Mac and Stephen Warwick (iMore) reports that this new version runs natively on M-series Macs and has a huge performance boost. He outlines the features of this useful release, adding, "The 16.5 update of Parallels is available free to anyone who already owns version 16."
This weekend, one of my colleagues told me that he had taken my advice and displayed a photo of himself with a new MacBook Air. Several people I know have moved to Macs and other Apple devices over the years, although it is sometimes difficult for those like engineers who need to work with specific (and that means Windows-only) applications. This is becoming easier and both Adobe and Microsoft are cooperating much more when it comes to Mac versions of their applications. The release of M-series Macs and Big Sur seems to have improved that as the rate of development is quite fast.

For years Macs had a chime on startup. This was somewhat a comforting but Apple removed it for some reason, although with some work at the command line in terminal it was possible to bring it back. The latest Macs have the chime again. A report on 512 Pixels outlines the Apple "crash" tones which I had never experienced, although some of my earlier Macs did fail to start once or twice. Some of the recordings on the page sound like elevator music, but the chimes for the Power Mac 6100, 7100 & Performa 6100 are real crash-like. It would have been disturbing to have heard these.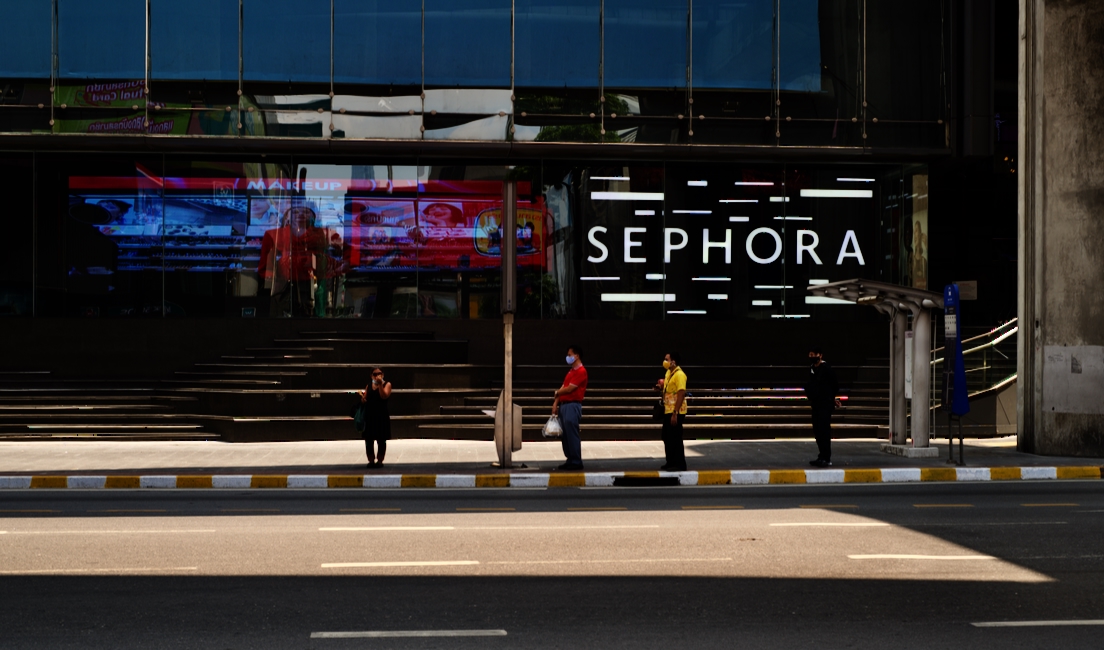 Graham K. Rogers teaches at the Faculty of Engineering, Mahidol University in Thailand. He wrote in the Bangkok Post, Database supplement on IT subjects. For the last seven years of Database he wrote a column on Apple and Macs. After 3 years writing a column in the Life supplement, he is now no longer associated with the Bangkok Post. He can be followed on Twitter (@extensions_th)