Wednesday Diversion: Connecting my Mac - Problems with Cables, Bluetooth and WiFi; Ethical Apps
By Graham K. Rogers
---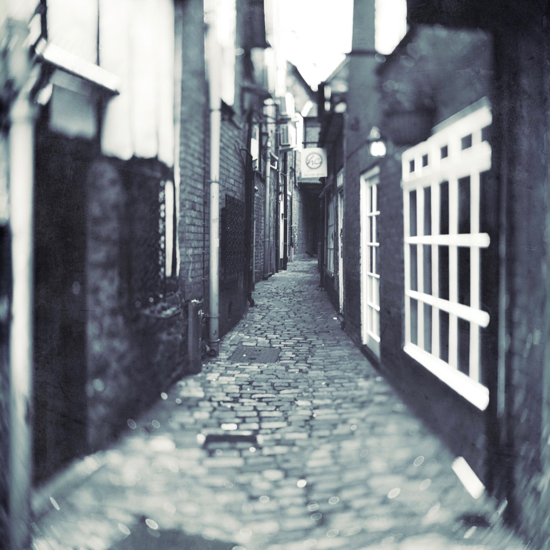 With Catalina changes I have been looking at the ways connecting a Mac has certain differences, compared with before, although one problem I discovered may be physical. A new MacBook Pro with updated specs was released in the last few days. Christopher Wylie's Mindf*ck is giving me much food for thought. And ideas for teaching.

When scrolling through the news this week I noticed an item by Joseph Keller (iMore) on connecting the iPhone to the Mac. With Catalina and changes to iTunes, the iPhone is now managed in the Finder. The article looked at what to do if the device is not recognized. As I had not connected the iPhone to the Mac since I had updated to Catalina, I thought it was a good time to start. I already had a couple of hard disks connected and the power cable was also plugged in, leaving me one USB-C port to play with. I found a USB-C to Lightning cable (I wish Apple would change to USB-C for the iPhone) and put it into the one remaining port. Nothing happened.
It was just as well that I was reading the article on what to do in these circumstances, although the next day step was fairly logical: try another port. I removed the power cable and tried the port it had been using: the iPhone was recognized. The Finder adjusted the display of devices and messages about connecting and trusting were displayed. I tried the power cable in the now-empty port and there was no sign that it was connected at all. I had seen that after a Catalina update this could happen, although there is no confirmation as yet that this is caused by macOS.
The updating complete, I removed the iPhone and started checking. Initially, there was no power with the port the iPhone had been removed from, which was odd as 10 minutes before it was all working. I picked up the power supply and the connection was made. I must have kicked that as I was working. The power cable does not seem to be too secure in the power supply: that is a problem that USB-C has compared with Lightning. Once I had confirmed that the cable was able to supply power to the Mac I tried the port that had appeared not to work. That now supplied power too, which is odd because the iPhone did not work, while the power supply does.
13" MacBook Pro ports and cables

I tried the iPhone again in the suspect port and it connected right away, leaving me to doubt the reliability of my cables, the connectors and the ports. The rest of Keller's article examined some of the software analysis that users might consider if it is not a hardware issue. One of those included making sure that macOS was up to date.
I had experienced a problem with the Personal Hotspot after I updated to iOS 13. It was fine with the iPads, but not the Macs. However, when I updated the Mac mini in my office to Catalina, that did work. A probable cause was the way Bluetooth had been changed, and it was clear that even trying to pair the MacBook Pro running Mojave with the iPhone running iOS 13 was problematical. As I have not been to the office much in recent weeks, and have now updated to Catalina on the MacBook Pro, I gave the Personal Hotspot a try this week. It connected first time.
Apple released its Q2 2020 results a few days ago and, despite the world crisis with Coronavirus, the figures were not a disaster, with a 1% increase in quarterly revenue at $58.3 billion. Although this was below its original guidance, Apple did warn this would be the case, and that was not really a surprise. As I suggested last time, Services are providing solid income, but Apple also reports better sales of wearables.
While mentioning the contributions to PPE, there was no announcement regarding the next quarter. In light of current instabilities and unknowns, this is perhaps wise. Mike Peterson, AppleInsider, reports that several analysts are, however, fairly upbeat about the next quarter.
Apple followed that early this week with a new MacBook Pro, which is a variation on the 13" version that we have now, at least on the surface. For one thing, there is a new keyboard which brought smiles to a lot of critics. In the online information, Apple calls it a Magic Keyboard and it is the same as the one in the 16" MacBook Pro and the MacBook Air, with a scissor mechanism. I often have problems with Apple's naming conventions, like the Magic Mouse, which I hated, the Magic Trackpad which I loved, and now a keyboard that has dumped the experimental designs that many users complained about in the last few years and a return to input medium that works properly.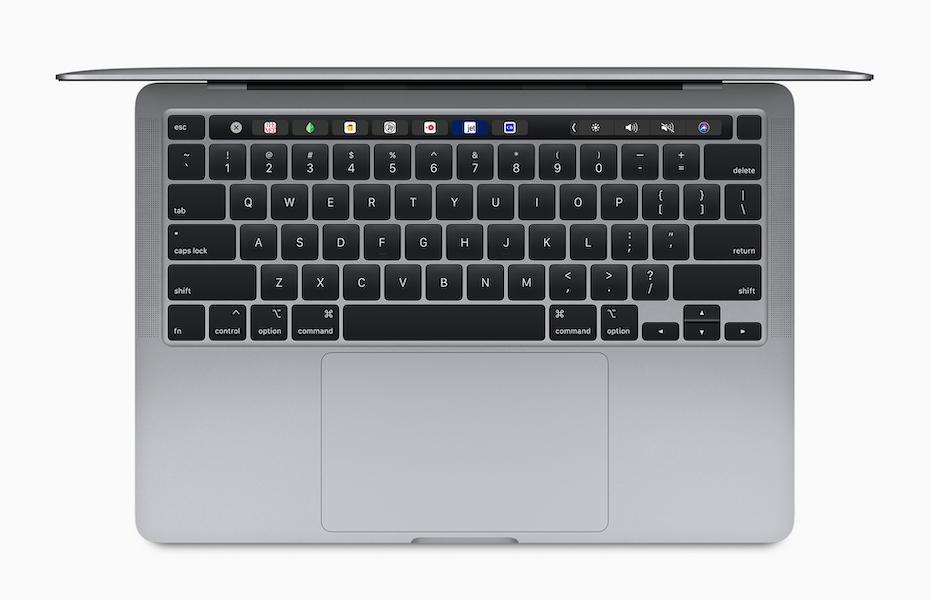 13" MacBook Pro - Image courtesy of Apple

There are four versions of this 13" Mac shown online, although the Buy buttons on the Apple pages for Thailand are greyed out (they are faded blue) so I cannot as yet see the options, or the pricing for these options. For example while the two lower end models come with a standard 8GB 2133MHz LPDDR 3 RAM, and the larger ones with 16GB 3733MHz LPDDR 4X RAM, this can be updated to 32GB. It is not clear (until those buttons are un-greyed) whether this applies to all models or just the select models with the 16GB as standard. As memory is critical for some users, and this has to be installed at purchase, this is need to know.
The low-end models have 8th generation Quad-core i5 processors, but the top two are equipped with Generation 10 i5 processors. Storage of the 4 models is 256GB, 512Gb, 512GB and 1TB respectively, and the prices start at 42,900, 49,900, 59,900, and 66,900 baht. As a quick comparison, the basic model starts at $1299 in the US. If that is converted into Thai Baht at today's rates that is slightly under 42,243 baht, but 7% tax needs to be added, bringing the converted US price to 45,307, which suggests the pricing here is favorable.
13" MacBook Pro - Image courtesy of Apple

Apple's release prices do not include taxes as these are variable in the USA, depending on where a sale is made; but in countries like Thailand or the UK, the price displayed must include taxes, which normally makes products look more expensive here. If I were thinking about a new Mac, my instinct would be to go for the 3rd model art 59,900 baht which is close to what I paid for the last one in 2016. In the past I have increased RAM to 16GB (no need here) and the 512GB SSD is right for me: I have learned to store a lot online or offload to external disks.
I finished reading Mindf*ck, the book about Cambridge Analytica by Christopher Wylie. Although it started slowly, the core of the book was exciting, particularly Chapter 11 when the coordination between newspapers and Channel 4 which had a wonderful sting video showing Alexander Nix offering all the wrong services to a potential client. The build up was measured, and it was revealing to read some of the names involved: the good guys and the bad guys.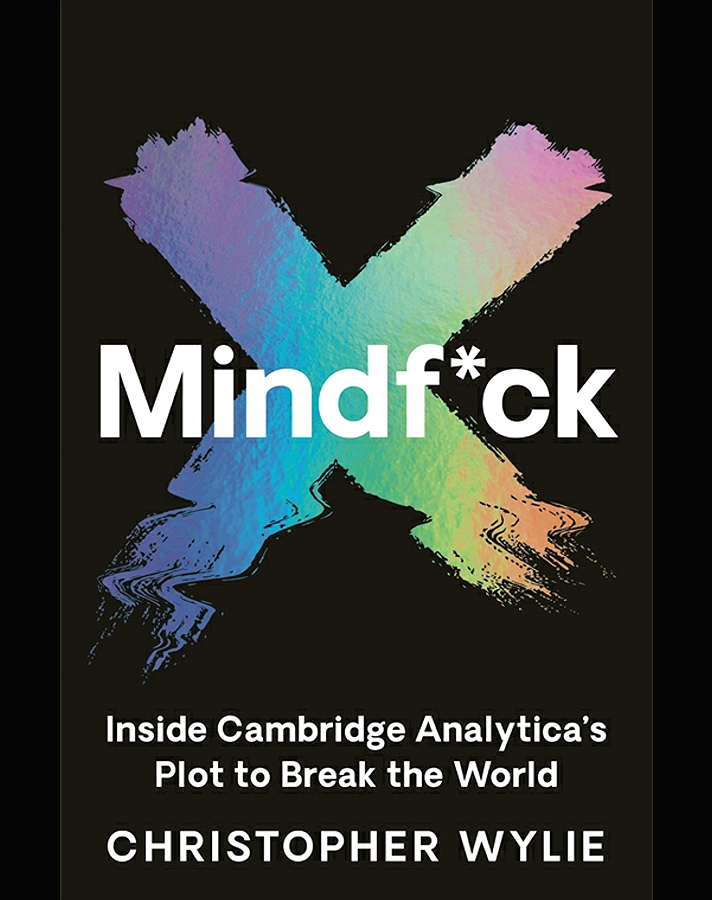 The final chapter was a bit crusading as Wylie calls for changes to be made, both in attitudes and in laws. He writes that while some engineers have codes of ethics and they are responsible in law for any mistakes, this is not the case for those who are creating these vast online worlds that have the power to sway countries.
That is not entirely true and I will be teaching some of this in the next few days in an Ethics and Morals course for Computer Engineers. Both the IEEE (Institute for Electrical and Electronic Engineers) and some software engineering departments at universities in the USA do publish such codes for Computer Engineers, although they are a little bland, fairly obvious and really boring to teach. I will be able to spice it all up considerably this time with extracts from Wylie's book.
With much of the course I provide real world examples: Harold Shipman; VW/Audi/Porsche Dieselgate; handset makers cheating on benchmarking; typewriter identification in Ceausescu's Romania; malware; and more. As a midterm project, the students find an app that they think has ethical problems and make a presentations on that with recommendations.
The teaching of a list of ethics rules is usually one of the low points, but this should change this time as I am using Mindf*ck to provide new insights. With the arrival of the NHS app for contact checking, which like France eschews the approach by Apple and Google, there are some ethical questions about why certain people connected to Dominic Cummings have been chosen. Indeed, friends of Leave (the campaign to leave the EU) have been awarded seven contracts in the last 6 months, all related to data and services. I smell a rat.
It was reported that because of the way the British app is set up with regard to contact tracing data, travel to Europe may not be allowed. There is more information on this, particularly with the points that Apple-Google development does not allow location tracking and limits data collected to health information (Patrick Howell O'Neill, MIT Review).
I have been alternating between Netflix and AppleTV+ in the last few days, with a new episode of Better Call Saul a must, followed by Series 4 of The Last Kingdom, while the Apple service offered another episode of Defending Jacob and then dropped a new British series, Trying: about a couple who are unable to have a baby, so they go for adoption. It is a bit frothy, although some of the actors put in good performances. For some reason at the weekend I watch Mr Rogers on the iPad Pro: A Wonderful Day in the Neighborhood. Then on Monday, Netflix dropped a surprise 3rd season of Colony, which took some of my attention. There is a major character loss: so swift, unexpected and so final that I was stunned.
With the lockdown and curfew here, I am restricting my trips out to essential shopping and the laundry, as well as a couple of visits to the office. They know where I am, and I have been asked to edit a number of articles and theses, but I still like to show my face. As there have been some relaxations (I saw a barber shop open), I had a look at the shop in Siam where my film is developed: I dropped off two rolls just before the big shutdown. They were open and I collected the negatives, but (just in case) I had 6 more rolls of exposed film in my bag, so was able to drop those off too.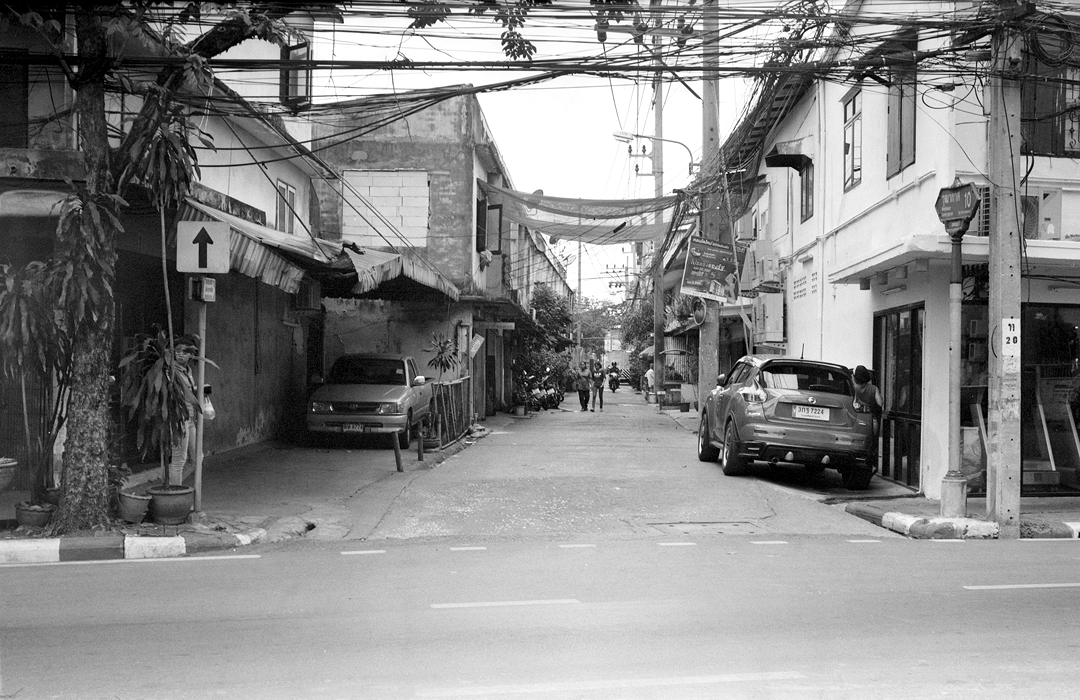 Street scene - Agfa Record III with Bergger Pancro 400 film
Graham K. Rogers teaches at the Faculty of Engineering, Mahidol University in Thailand. He wrote in the Bangkok Post, Database supplement on IT subjects. For the last seven years of Database he wrote a column on Apple and Macs. After 3 years writing a column in the Life supplement, he is now no longer associated with the Bangkok Post. He can be followed on Twitter (@extensions_th)