Thursday Review: A Changed World; New from Apple, Connection Problems; and More
By Graham K. Rogers
---
Top news of course is Coronovirus and how it affects us all. Apple released some impressive new products this week: iPad Pro, MacBook Air, and an updated Mac mini. Locally, my internet still is still frustrating; and my iPad Pro refuses to see images on the camera, but is fine when I import the same photos with a card reader.

The main news this week concerns the coronavirus pandemic and how even the most reluctant are now taking steps to make themselves safe. All but a few that is, with video from Spain showing several British holiday-makers arguing with the police when their Spanish hosts have long left the streets; and students in Florida for Spring Break who think they are immortal. Some insist (as Trump did initially) that it is just a sort of flu and that more people have died from that.
With Apple closing its stores at the weekend, many other companies have followed suit, although some are not expected ever to open again with their precarious financial positions. The internet is full of criticism of Virgin boss, the billionaire Richard Branson who has his own private island, a space rocket project and does not pay UK tax. He asked for a bailout for his airline, which he now only part owns and which is putting some 8,000 staff on furlough. Compare that with Jack Ma, who donated thousands of tests to the USA (who tried to come up with their own). Amazon boss, Bezos, is also coming under the spotlight with his financial treatment of staff. These, and the companies that are profiteering from the pandemic, will be remembered.
I read that food deliveries in some countries were difficult, but when I looked at the Happy Fresh app that I use here, after filling out an order, I too found that there were no slots available for the 4 days that are shown in the app. As I am unable to select a delivery time, I cannot complete the order, so it is back to hit and run shopping: in, select, out. In some areas panic-buying has been a problem, with online videos of people fighting over toilet rolls amusing or annoying some. Certain stores have set aside specific hours for older people while there have been a few acts of kindness shown, such as the young teen in the UK who had the last 2 packs of pasta. He handed them over to an old lady and told his mother they were out of stock. It is now reported that supermarkets in the UK will limit purchase of some items, somewhat belatedly I think.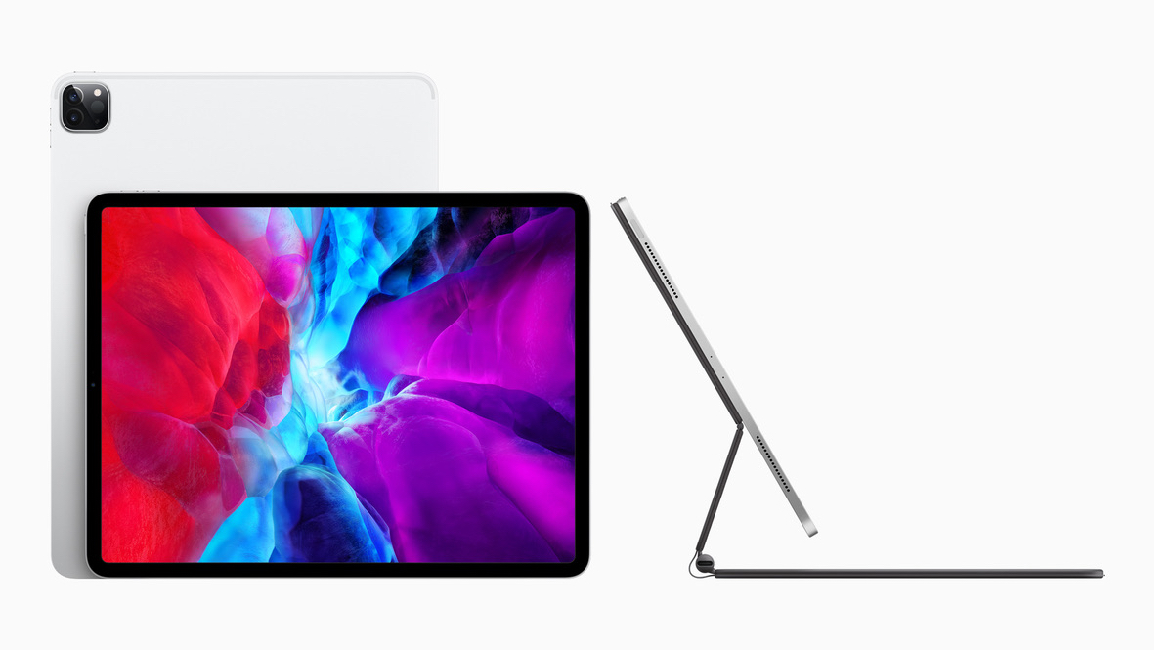 iPad Pro - Image courtesy of Apple

Despite the disruption that Apple is experiencing along with many other companies of course, this week Cupertino announced new 11" and 12.9" iPads with the A12Z Bionic chip; three cameras, like the iPhone 11 Pro; a new cursor; and a new magic keyboard design (sold separately). The price starts at $799 (27,900 baht) for the 11" version and $999 (34,900 baht) for the larger one. There are 4 storage options going up to 1TB, making the WiFi 12.9" iPad Pro price $1499 (45,400 baht) or $1649 (57,400 baht) for WiFi + cellular. The Apple pages are a work of Art in themselves the way the information is delivered. It is also shown on the Thai Apple Store pages and the English Apple shop online page too.
Although customers can place orders, there is no indication on delivery dates. However the rumored arrival of i0S 13.4, now according to many sources on 24 March, suggests that this will dovetail neatly with the release of the new device. I note that on all sites I have looked at, including the Thai Apple pages, instead of a grayed out Buy button, there is instead an Order button. A new iPad is the perfect time for the release of the next version of iOS and according to some reports there will be a significant number of changes as well as several bug fixes. With Catalina 10.15.4 also due around the same time, I may finally update my MacBook Pro.
This new iPad Pro still has only one USB-C port for charging and data. Among the tech updates are 802.11ax Wi-Fi 6; simultaneous dual band (2.4GHz and 5GHz); HT80 with MIMO and Bluetooth 5.0. Sensors are shown as Face ID, LiDAR Scanner, Three-axis gyro, Accelerometer, Barometer and Ambient light sensor. The LiDAR has a link on the iPad Pro main page: it is used to determine distance by measuring how long it takes light to reach an object and reflect back. It is used in mapping and helping driverless cars judge distance. In this use it uses direct time of flight to measure reflected light opening up possibilities for augmented reality.
There is a useful comment by Dieter Bonn (The Verge) on how the new cursor on the iPad Pro works if you have the Magic keyboard which is a $299 (or $354) extra. The article explains that the pointer will only appear when you need it and that normally the pointer is a little circular dot, but it can change shape based on what it's pointing at.
The video that shows this super example of software engineering is a demo by Craig Federighi and this is the sort of thing we might expect in the future (and at the reworked WWDC), although he looks happier with an audience to respond to. The tricks that this new trackpad can do take some of the Mac features, including gestures, and adapt them for the iPad environment. As much as I like working with my iPad Pro and its keyboard, this takes it all further. Logitech has also developed a new keyboard and trackpad showing that they have been working with Apple while this new device was under development.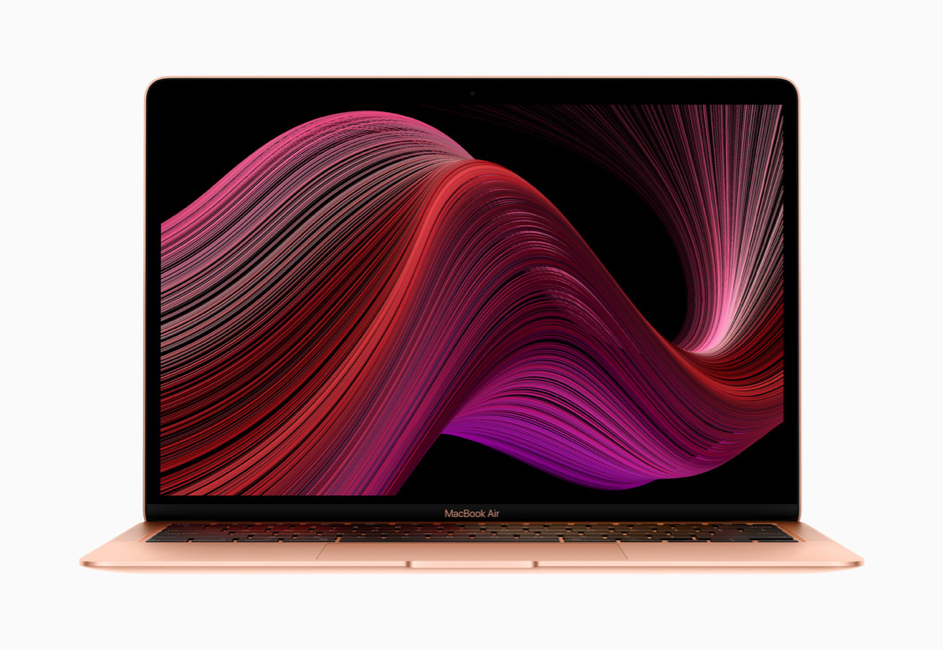 MacBook Air - Image courtesy of Apple


There is also a new MacBook Air starting at $999 with a scissor-switch keyboard. Storage now starts at 256GB, it has a 13-inch Retina display, Touch ID, Magic Keyboard, and 10th-gen Intel Core processors up to 1.2GHz quad-core Core i7. In Thailand this starts at 32,900 baht although it is marked as currently unavailable here.
The Mac mini has a refresh too, with the basic 3.6GHz Quad-Core Processor and 256GB storage at 25,400 baht; and the 3.0GHz 6-Core Processor with Turbo Boost up to 4.1GHz and 512GB Storage at 35,400 baht. Twice as much, at the same price. These are configurable with options up to 2TB SSD (28,000 baht) and up to 64GB RAM (35,000 baht). There is also a 10Gigabit Ethernet option, but I think that might be wasted here. With top configuration specifications, a Mac mini could cost well over 100,000 baht although that type of setup might be for server use (XServer is an option) or high level pro work, such as photography or even budget film making.
In their own way, each of these new releases is a game-changer: pushing the iPad Pro to be more of a productivity device; the iPad Air now expands beyond its low level computer in an envelope; and the Mac mini is a viable alternative as a powerful, computer that takes up a small space on the desk (or underneath it) or in a rack.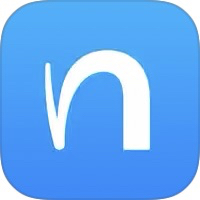 I mentioned a few days ago installing the Nebo app for note taking. This has fairly good OCR capabilities so I am able to write with the Apple Pencil and Nebo converts this into typed text. With the non-Pro version of the app I am still able to export content to Notes, so that works fine for me. The app was updated this week and the developers mention that they too are working from home, so empathize with others who are doing to same. Because of this the ability to publish online has been made free so it is possible to work collaboratively.
Like many, The Irish Times staff are working at home and the editor, Paul O'Neill, reports that the entire edition was produced with no office work at all. One wonders how this will affect the future workplace if companies realize there is no need for large buildings.

My network gremlins have struck again. I was watching a rather interesting Icelandic police series on Netflix, Tuesday evening when the signal dropped. It does that occasionally and usually there is a return of the signal within about 30 seconds, so Netflix is not normally affected with the caching. This went on a little longer, so I did some tasks in the kitchen. When I came back I noticed that after 10 minutes the router was still without a signal. I did the usual trick of restarting the device, but nothing changed.
I then had to phone True using their automatic voice response, which I dread. However, this time instead of Thai-only there was a multi language option, with English as number 2. There was a problem when the new system did not accept my account number (it wanted 10 characters, my account only has 9). Instead of kicking me off the system I was automatically re-routed to a real person.
I stated the problem - no Internet of course - and the assistant restarted the system. That did not work so he checked a little bit further on down the line and tried another restart. That didn't work either. The information was then passed on to engineers and I was told I must wait either for a message to tell me they had found the problem; or a phone call in the morning, sometime before 12. I kissed goodbye to watching Netflix on my big screen.
I switched to the iPad Pro and the personal hotspot. Although Netflix had to be started a couple of times, once I was in, the series opened about 5 minutes before it had cut, which was easy to deal with. Halfway through watching the second episode of the evening, I looked round and saw there was a signal on the router, so switched back to Netflix via Apple TV. There had been no promised message on the phone.
At about 11 am the next morning True phoned to ask if I still wanted a technician to visit. I politely explained that the signal had come back the evening before and no one had told me. The young lady was a little apologetic. Despite the marketing department's efforts to improve communications, the engineering staff are letting them down in that area.

One of the reasons I bought the iPad Pro was its ability to download photographs directly from the camera. Up to now, this has been going quite well, although I have to select a small number (about 15-20) if I have been out taking lots of photographs. That is easy to deal with. However, using the iPad Pro with iPadOS 13.13.1 installed, I am now unable to import any images from the Nikon D850. There have been no firmware updates to the camera since this problem began. The RAW images import with no problem to a MacBook Pro. The screen message on the iPad Pro is "No photos to import."
XQD card, SD card and card readers

The camera is connected to the iPad Pro using a micro-USB to USB C cable and I tried another cable in case that were the problem. When a Sony XQD card-reader is used with the same cable, the images are recognized and can be imported that way, but not directly from the camera. With iOS and iPad OS 13.4 due to be released soon I will try again to see if anything improves image importing. 13.3.1 is still the current version of iOS.

I wrote a couple of weeks ago about a student who thought he was buying a cheap MacBook Pro and ended up with a couple of bottles of lemonade as the conmen he was buying from switched the bag. Despite publicity in the UK, this happened again Conner Flynn (GeekyGadgets) reports, when Dylan Obeegadoo handed over £500 to James and Frankie at the Churchill Shopping Centre, Birmingham. I guess the lesson is not to buy cheap Macs from someone in the street, unless you like lemonade.
Graham K. Rogers teaches at the Faculty of Engineering, Mahidol University in Thailand. He wrote in the Bangkok Post, Database supplement on IT subjects. For the last seven years of Database he wrote a column on Apple and Macs. After 3 years writing a column in the Life supplement, he is now no longer associated with the Bangkok Post. He can be followed on Twitter (@extensions_th)