Cassandra - Connected Evolutions in the Digital Photo World: Part 1, the iPhone
By Graham K. Rogers
---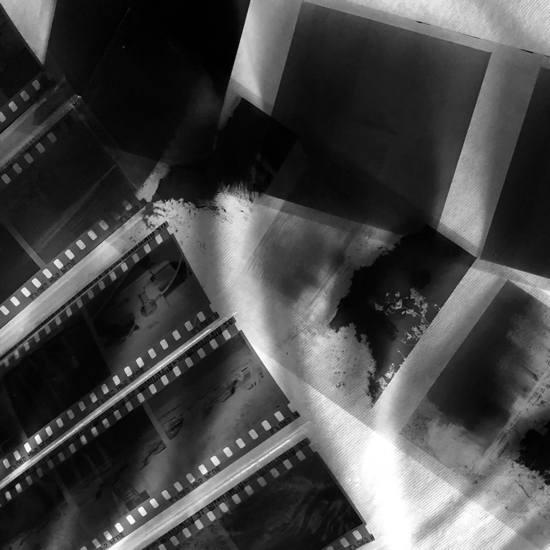 Although some treat photography on smartphones, DSLR and film cameras as unrelated, there are some areas in which there are levels of convergence. For the best use of each, the computer is still a core technology. Part 1 outlines some main points, but concentrates on smartphone photography.

I am not sure that I understand why, but I have always enjoyed taking photographs. Trimmed down to essentials, it is what Isherwood tried to reference in his opening lines of Goodbye to Berlin - "I am a camera: recording the moment, without comment, as a bare fact of what it is." For many this bare fact is not what photography entails. An image can be a document, a statement, a record, a bookmark in history - for example, Tiananmen Square - but the presentation of the output, for example after editing, will change the image and itself can make a statement. To adapt a well-worn idea, the medium will send a message.
Let me inject an early comment on editing. There are some who object to this, suggesting that it produces an impure result. I work with iPhones (RAW and HEIC/JPG), RAW images on DSLR cameras, and scanned negatives (TIFF). I also prefer black and white output. Sebastian de With made some excellent comments a while back on the need to edit digital RAW as these files are not images per se, but recorded data that needs manipulation to bring out what the photographer saw.
Although the article mainly concerned RAW on the iPhone (and the excellent Halide app), the concepts can be applied to DSLR RAW files: because they are digital representations, they are never viewed as such but an editor presents them in another format - most often JPEG in an image viewer (such as Photos). More recent comments by Francesco Carucci and Albert Dros (PetaPixel) add to this.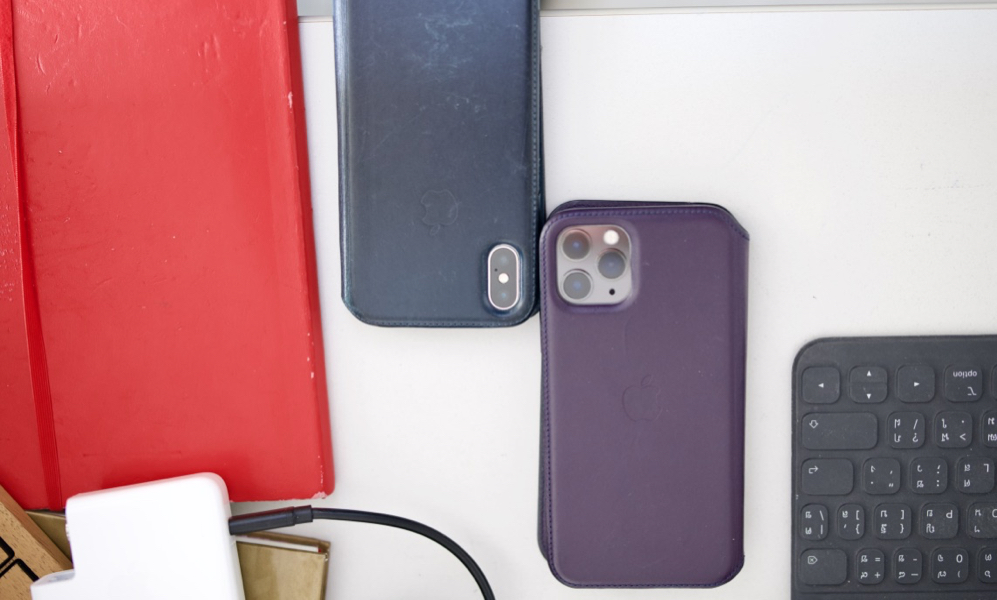 iPhone 11 Pro and iPhone X

I often find that while I am editing an image the process may bring out some feature I had not specifically noticed when I took the photograph. Nowhere is this more true than in the editing of my imperfect film photographs, which are digitally manipulated via the scanner and also when edited. I have never produced a perfect shot. Like the golf player, I keep trying. Changes to lighting, exposure and cropping (at a minimum) are all needed. If Ansell Adams was happy to admit he played with the exposure of his images when printing (dodge and burn) my digital tools are little different. Nearly all my film images are from different types of black and white film. I often output images from the iPhones and DSLR cameras as black and white too, although I do not totally eschew color as some photographs demand this. I can make that decision when editing with digital files.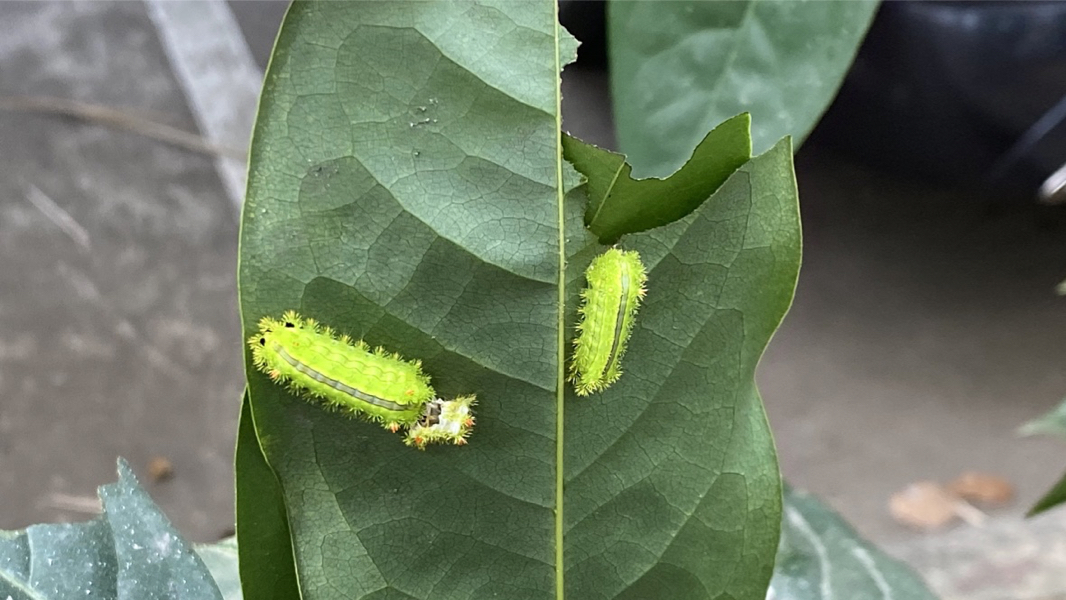 iPhone image of caterpillars eating a leaf - better in color
iPhone
Although this section should refer to the smartphone in general, my experience of phones other than iPhones is limited to a relatively short ownership of a single Samsung phone with touch screen (I was trying to help family in the UK with the same model). This section focuses on the iPhone but most comments apply to smartphones in general. The cameras in the Apple devices have come a long way since the debut of the device in 2007. I attended the introduction at the Moscone Center and tried the first iPhone the day after its introduction. We were not allowed to use the limited (2MP) camera then. It was not until the iPhone 3G arrived in Bangkok that I was able to try this. In daylight it was fair; but it was not until the iPhone 4 that I was able to produce some sensible output, with big strides coming in subsequent updates, including the "S" years (which also had processor updates).

The advantages of the smartphone camera are that the device fits in the pocket and has several other functions that allow for multi-tasking capabilities on the street. I am currently running the iPhone 11 Pro - with the 3 lens setup - which I still think may be overkill. While I respect the image outputs of .5, x1 and x2, as a photographer I miss the ability to take square images. The improved resolution is a benefit, although this may not immediately be visible if images are viewed on the iPhone screen or via social networking sites.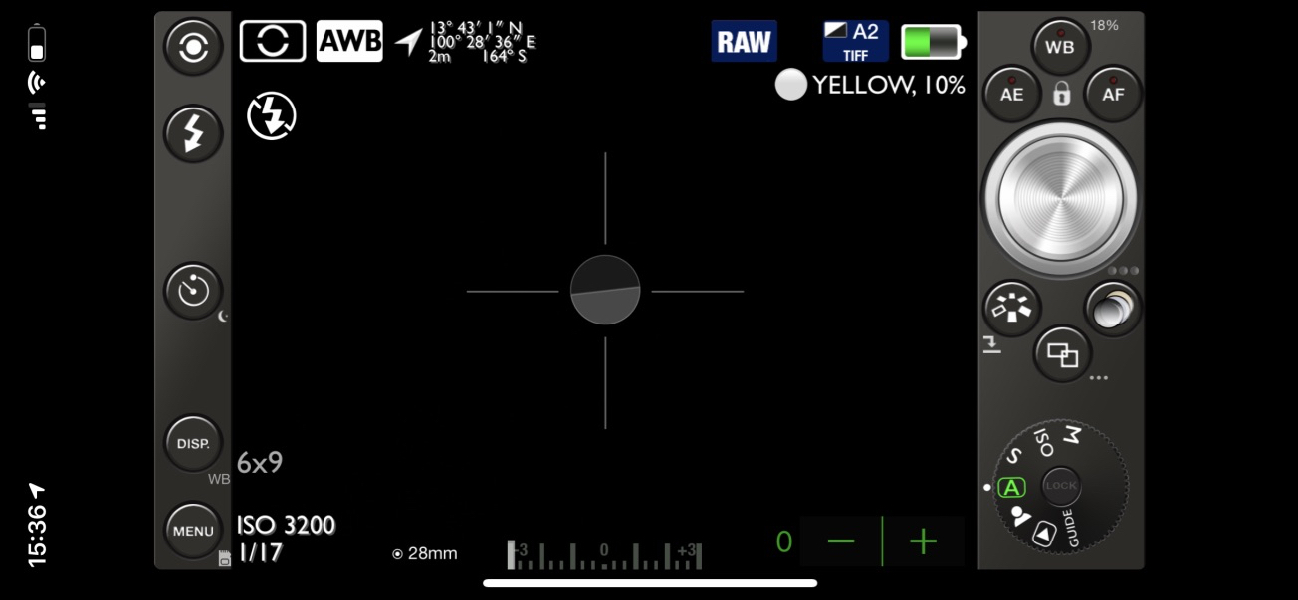 645 Pro Mk III on iPhone

A fair amount of my output from iPhones is through apps that produce RAW photos. However, a normal image (x1) appears in the Photos library on my Mac as an HEIC file (High Efficiency Image File Format ) of 1.2MB. Using other apps can change this. For example, the newly updated FILCA with Ektra 100 emulation, produced a JPG of 4032 x 3024, with file size of 7.8MB. Apps like Pro Camera (also recently updated) can produce a RAW image of over 10MB; while 645 Pro gives me RAW output and a TIFF file of 31MB with its film, filter and frame emulations. See Part 3 (Film) for more comments on 645 Pro.
This type of output needs to be edited. I use apps like Darkroom, RAW Power, and RNI Films on the iPhone and iPad. I am able to edit RAW files from iPhone photo apps and from the DSLR, although the size of the input means that there is a delay while the file is downloaded to the mobile device and another delay when the edit is saved.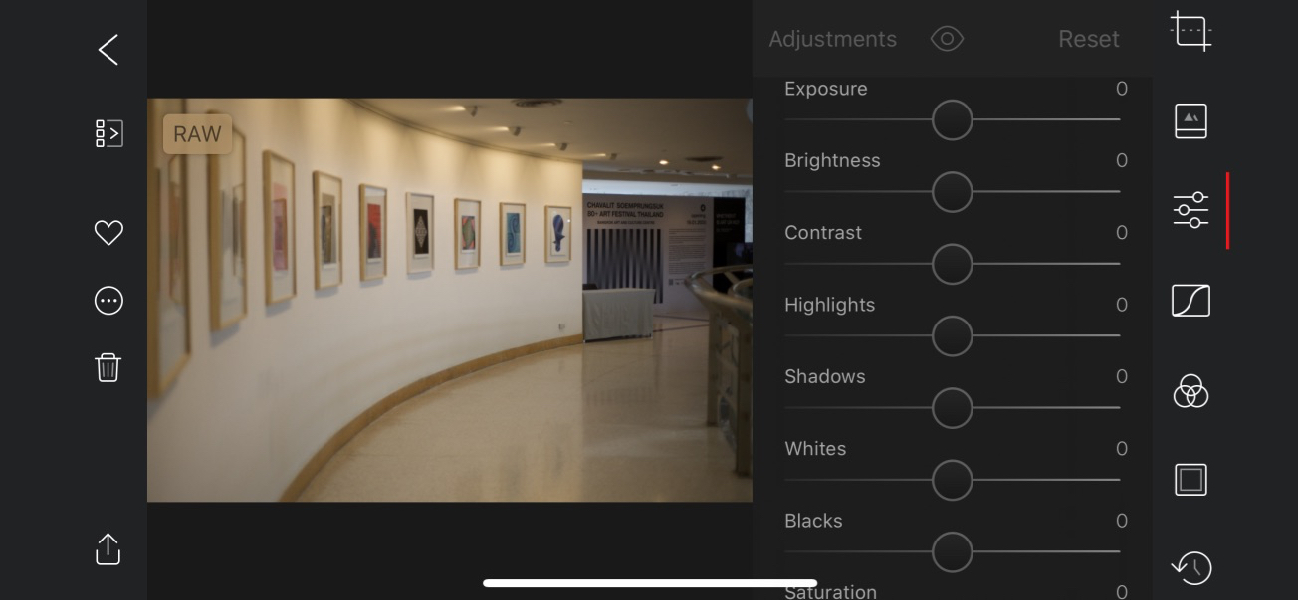 Editing a RAW file in Darkroom on iPhone

Not only has the iPhone become a viable photography device, it has now also evolved to be a useful editing platform as well. Some strong apps are only available for the iPad. These include Affinity Photo and Pixelmator Photo. Affinity Photo has been compared favorably by some reviewers to Adobe Photoshop, which is now being made available for iOS (and iPadOS) devices. Pixelmator Photo has an interface which I have compared to the old Mac application, Aperture, although it is simpler and there are no library facilities. Pixelmator, which is similar to Affinity Photo works best on the iPad, but can also be used on the iPhone although the smaller screen is a limiting factor.
There are also limitations with the size of images from smartphones, although these have been reduced, with my current iPhone capable of producing images of 12 megapixels compared to my first DSLR (Nikon D70) that produced photographs of 6MP (3008 x 2000).

See also:

Edited and cropped iPhone images
Graham K. Rogers teaches at the Faculty of Engineering, Mahidol University in Thailand. He wrote in the Bangkok Post, Database supplement on IT subjects. For the last seven years of Database he wrote a column on Apple and Macs. After 3 years writing a column in the Life supplement, he is now no longer associated with the Bangkok Post. He can be followed on Twitter (@extensions_th)