Cassandra - Monday Review: iOS Updates and Improvements, Checkm8, and new Arrivals; Photography Advances, Surveillance, Film and the Phase One
By Graham K. Rogers
---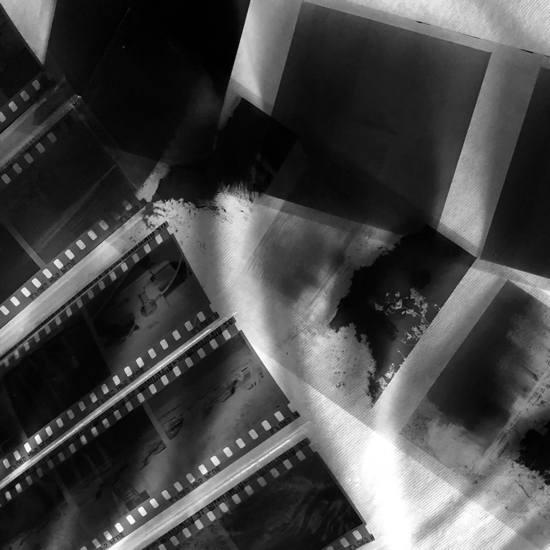 There were some early problems with iOS 13, but the 13.1 update and the release of iPadOS 13.1 appear to have put us back onto an even keel. A 13.1.1 update followed. A longtime insecurity that does not affect the newest iPhones was revealed this week. It needs physical access to the iPhone and a cable for implementation. A new lens for a space telescope uses camera technology first seen in surveillance drones, while China is rolling out its own improved face recognition that uses AI and the cloud: all very Big Brother.

Although iOS 13.1 was released earlier in the week, along with iPadOS 13.1, on Saturday there was another update (13.1.1) for bug fixes and improvements. Despite this quick response to some problems with iOS13 and 13.1, Juli Clover (MacRumors), expects another update, to 13.2 to appear shortly. I am less convinced as betas seem still to be current for 13.1 versions. The MacRumors article lists the update improvements that have been reported.

Over the weekend some information came to light about a jailbreaking insecurity on iPhones going back several years that is unfixable, although tweaks to the chipset means the iPhone 11 does not have this weakness. In Ars Technica, Dan Goodin interviews the developer of Checkm8 who explains that there are benefits for those who want to examine security logs in the case of certain attacks, but I am not wholly convinced on this point. Even with the potential for a jailbreak situation, the secure caches and other features that are Apple only, are not at risk. This was also covered briefly by Engadget (Christine Fisher) and Wired (Lily May Newman. A number of other sites reported on this vulnerability for iPhones from the 4 to the X as the weekend progressed; but remember, this only works with physical access and using a cable so most do not need to worry.
That Apple had made changes to the chips suggest that its bounty program has paid dividends, although the point that the company kept quiet about this long-time risk vector may upset some people. From the interview, the jailbreak only worked if a cable was connected and a passcode was used; and any installed malware would cease to operate the next time the iPhone was restarted. Keep your old phones in reach, trust no one with the passcode, and if it has been out of sight for any time, restart.

I had reported some problems with Notes and the reluctance to synchronize at times. A reader asked me about this and, while traveling outside Bangkok in a university bus (visa and work permit time) I tried Notes on the iPad Pro using the Personal Hotspot, which has worked OK since the 13.1 updates. Syncing was slow, but did work. The only part that was not effective, was when I used the Swipe keyboard. That produces bold text but this did not sync, even when I copied the content to another note and removed the bold formatting. However, when I arrived home where I have proper WiFi, the two notes did appear on my other devices, so the 13.1 update fixed that too.
When I tried the Nikon Bridge app for connecting the camera to the iPhone for location data and other features, there was a warning that some features in the app would not be available currently with iOS 13. It took me a while to reset the Bluetooth on the camera, but GPS data was then available, but I am still not able to transfer RAW files. I am also hoping that at some time in the future the developers will provide tethering. The recently updated Hasselblad app will be allowing this and to me (now that we do have access to files on external disks), tethering is a significant professional feature that would really make the iPad Pro valuable as an in-the-street photo assistant.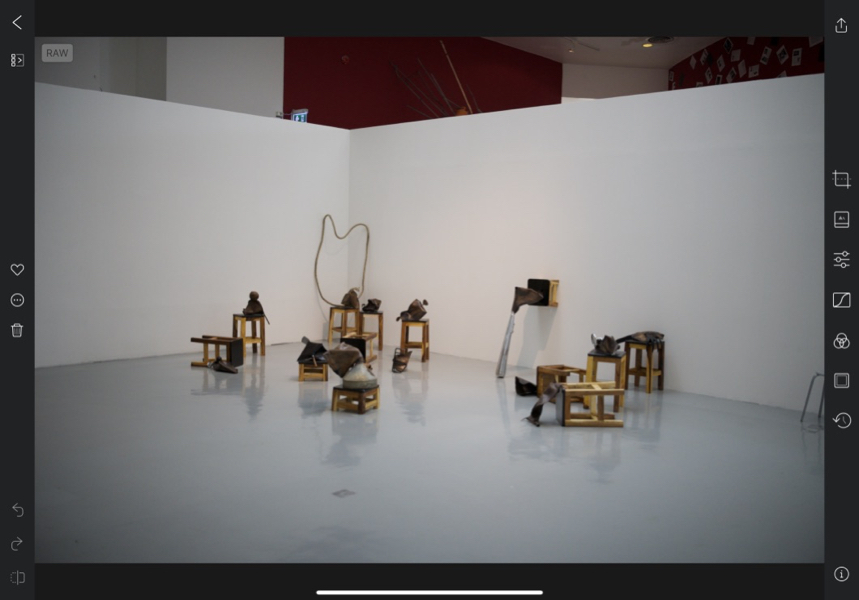 Darkroom on iPad Pro

I was also pleased to find that the recent update to Darkroom fixed the problems I had been experiencing when saving edited RAW images. Pixelmator Photo is also behaving itself nowadays and these are two really useful editing apps. I also use Pixelmator and Affinity Photo, so I have a really good range of tools for editing on the iPad and iPad Pro.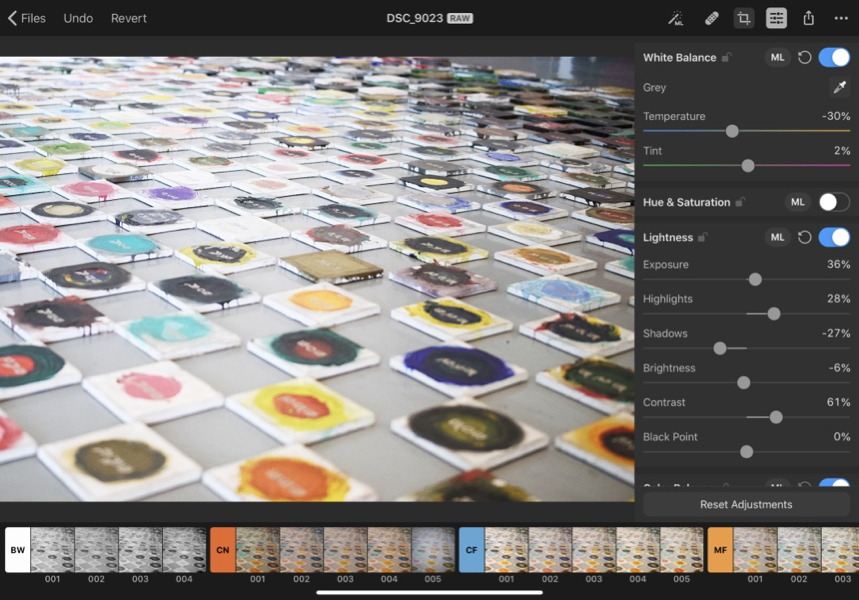 Pixelmator Photo on iPad Pro

An update to Safari on the Mac has not gone so well as this is now missing the Refresh arrow and a reload does not take me back to the section I had been reading: a real waste of time when I am editing web pages before uploading.

With Apple TV+ about to become available in some countries, it is reported (Malcolm Owen, AppleInsider) that, like Netflix, Apple is to release some of its major feature films in cinemas first. This is a probable hint that it is in the Oscars' race. Any gains there (even a nomination) would add to the value of the service.
I was looking in the online Apple Store this weekend specifically searching for cables. I was surprised to see a new listing in the accessories section: the LG ultra fine display for around 43,000 baht. I won't be having one, but it is nice to see that finally there are 4G displays available here, albeit at a steep price. As a note, the new iPhones are still not shown in the App Store for Thailand, so if ordering for 18 October opens on 11 October as is normal, there will be changes in the next day or two.
The new (Generation 7) iPad has arrived in the shops a week earlier than had initially been announced; and that includes Thailand. I checked the online store and would have been able to order one of these for delivery between 8 and 11 October. That 11 October is significant in another way as this is when it is expected that orders will open for the iPhone 11 models here. I am frantically reorganizing my credit so that there is enough flexibility on the day for my intended 256GB iPhone 11 Pro.
A lot of photographers are commenting favorably on the cameras in the new iPhones. With 12MP output, this is not surprising. It is better than my first DSLR, the Nikon D70 and that produced some really good work. I found this in the back of a drawer a few months ago and, once I had bought a new battery (I had dropped the original) it worked OK, with RAW output of 5.5MB. My current D850 produces RAW files of 95MB (which sometimes cause problems with certain apps). So now files from the iPhones are larger than those original D70 images. I have not yet seen the RAW output from the new devices, but Halide developers have dropped a couple of hints about how excited they are by their soon to drop update.

I was at a presentation at the end of last week when my Dean (a former student) produced one of the new iPhones. He has always been keen on Apple products and has owned several Macs and iPhones in the past. I guess he picked this new one up on his travels abroad.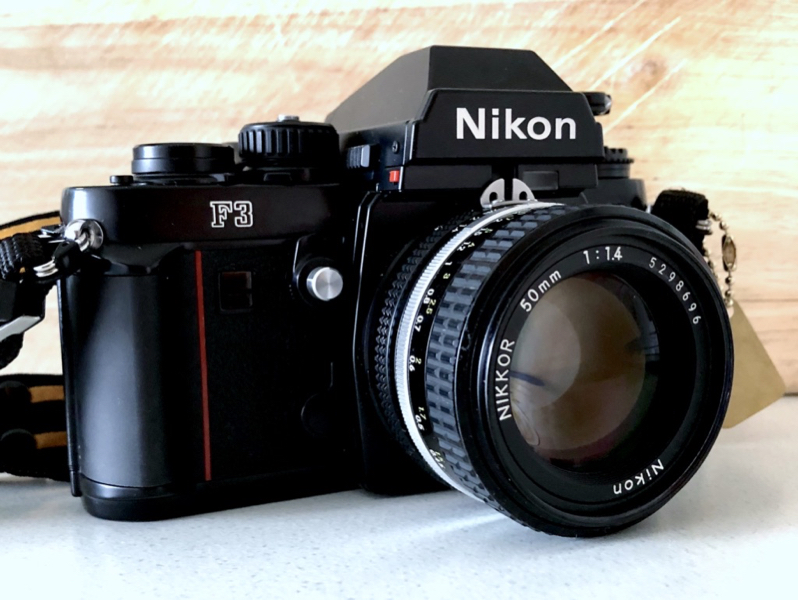 The Nikon F3 given to me by former students

Also at that presentation, when I was given a plaque for long service at the Faculty, some of my former students - all now with PhDs themselves - presented me with a Nikon F3. They know how I like photography, and that I also use film frequently, so they found and bought this camera as a gesture. I was moved.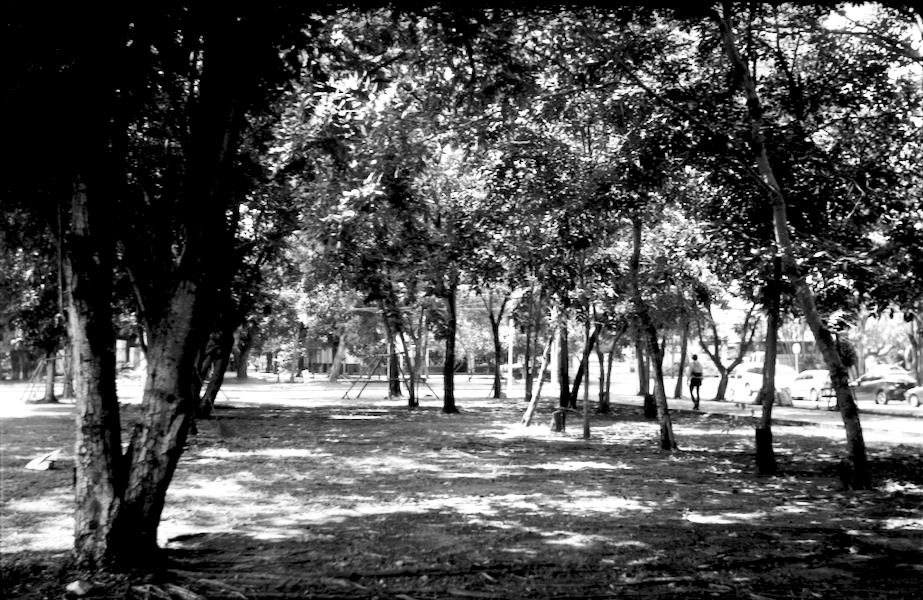 Film is not dead: KosmoFoto Mono 100 from Agfa Record III

Last week, a report on a massive new lens for a space telescope was highlighted by DL Cade on Petapixel. This article is well worth looking at. Basic statistics are impressive. The lens is 5.1 feet wide and took 5 years to make. I guess this needed to be a careful process as there would not be a second chance if something went wrong: Hubble needed a software update to make sure images were focused properly. The Large Synoptic Survey Telescope (LSST) will use a 3.2 Gigapixel camera and the sensor system is made up of 189 separate sensors: a technique that I first saw used in surveillance cameras on drone. Although it uses small sensors (comparatively), software allows the images to be combined. This could of course trickle down to Mirrorless, DSLR and even smartphone cameras in the future.
Surveillance technology is loved by governments but causes worries about privacy. The authorities often wave away such fears but this is a reality and one of the add-ons of late has been the use of face-recognition. Tests are not always as accurate as has been claimed with too many false positives. With the idea of bigger is better, China has demonstrated a new system of face recognition that uses a 500MP camera (DL Cade, PetaPixel). It combines the output with a connection to the cloud and uses AI-powered, real-time facial recognition technology, making it possible to identify individuals. It was demonstrated using a crowd at a football match where thousands of faces were captured "in perfect detail". It is being lauded for its "military, national defense, and public security applications." I bet. Although other governments often express disapproval about the use of such systems, I expect many are already salivating at the potential for the arrival of Big Brother.

Also reviewed this week is the new Phase One IQ4 150MP camera (Zac Henderson, FStoppers). As I read the extensive review, it gave me more ideas about my own photography and photo-editing. I will not be having one of these cameras which cost over $50,000 ($52k for body, pack, prism, and choice of prime lens); but there is still a need for such high end capabilities. Images are 14204px by 10652px.
Phase One, along with Hasselblad are a couple of the best known companies that produce such tanks. Many photographers who need such cameras can rent them. This is so in Thailand, although I have never managed to contact the company here: no reply every time. Many of the publicity photographs for products that Apple makes have been photographed using Phase One cameras in the past. That end to end focus is done with multiple images (each with slightly different focus points) that are all stitched together at the end using an application like Helicon. I can do this with my current Nikon but the quality is not up to what this Phase One camera is capable of.

I ordered a hard copy of Edward Snowden's Permanent Record although I could have bought the ebook from Amazon as I use the Kindle app from time to time. I am aware that others here have the iBooks download but those with Apple accounts in Thailand are only allowed access to copyright-free works, which seems a bit off when I can simply change the app (to Kindle) and buy there. I do have a good collection of some classics, like Dickens, Dostoevsky and Joyce's Ulysses which I will get down to reading one day.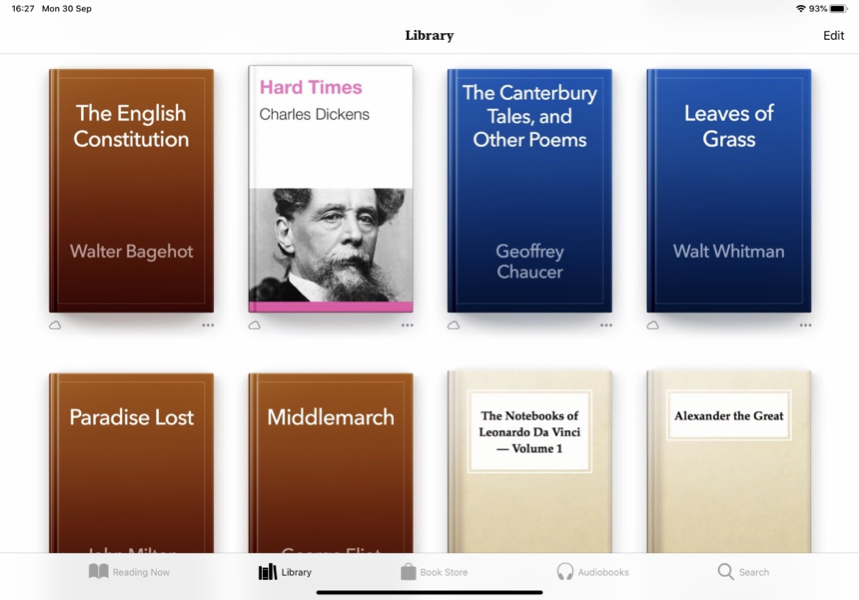 iBooks in Thailand - Copyright-free only

One disadvantage that Kindle has is that the copy is not true ebook but a PDF, so it is impossible to copy sections for the purpose of quotations, if I wanted to do a review. Mind you, this is the same with the hard cover version, but I wanted this because next week I start teaching my Ethics and Morals Course for Computer Engineers, and Snowden (along with Chelsea Manning and Julian Assange) will figure prominently.
Graham K. Rogers teaches at the Faculty of Engineering, Mahidol University in Thailand. He wrote in the Bangkok Post, Database supplement on IT subjects. For the last seven years of Database he wrote a column on Apple and Macs. After 3 years writing a column in the Life supplement, he is now no longer associated with the Bangkok Post. He can be followed on Twitter (@extensions_th)