Cassandra - Midweek Review: Tim Cook's Remuneration; Neural Cam; How will Apple Serve up the TV Service; Epson Developments
By Graham K. Rogers
---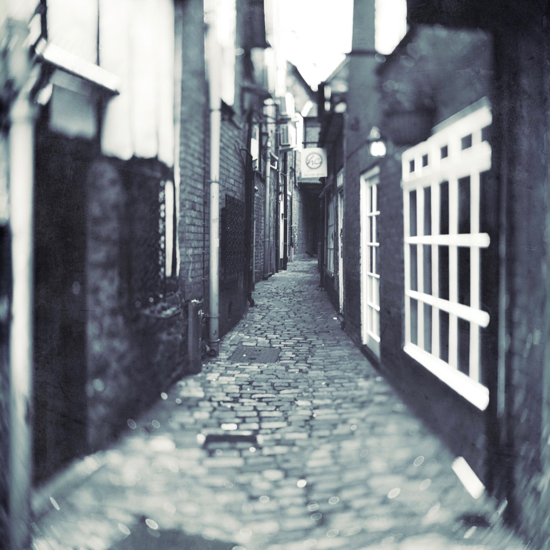 With several years under his belt as Apple CEO, and a good performance record, Tim Cook's share options have vested. He immediately donated $5 million of them to an unnamed charity and there will be more. Neural Cam is an app that takes reasonable photos in the dark with an iOS device, when the iPhone was not known as a star in this area. Some consideration about the upcoming Apple TV service and what we may expect: uphill against Netflix and Disney.

We have aired this idea before, but IDC figures suggest that the iPhone is not doing so well these days (in the run up to a new iPhone why would that be a surprise). Needless to say, several sites picked up on this and have inferred that Apple is not quite doomed, but maybe the share prices should be eased down a fraction. Then it is reported that Gartner's (Patently Apple) figures paint a less bleak picture and the global decline is not as drastic as IDC had revealed.
We are often aware that Forbes and Wall Street Journal will talk Apple down, or apply a different interpretation to data, but there are also several instances in the past when Consumer Reports have done similar with the iPhone and other devices from Apple. This week it is reported that the AirPods that have sold quite well, despite concerted misinformation when they were first released (falling out of the ears for example) are not as good as the Galaxy Earbuds. AppleInsider reports that (according to Consumer Reports) "the cheaper Samsung model sounds better, lasts longer and is an all-around top performer," which is what AppleInsider had also found. The publication is however critical of Consumer Reports because, despite several areas in which the devices scored well, there is no recommendation.

I am sure there will be headlines about this in several sources, but I saw on Monday evening (here) a report on The MacObserver (Charlotte Henry) that CEO of Apple Tim Cook was due to receive some $114 million as stock options were due to vest. The headline that this is a "windfall" is slightly misleading as this is all part of his remuneration package authorized by Apple's board. Stock options have long been a part of Apple's carrot-dangling as a way to keep valuable personnel on board.
With the way that Cook has overseen Apple's growth in the years he has been CEO, he is worth hanging onto, despite the occasional griping by Wall Street, who are still unable to grasp that he is not Steve Jobs. There was an update to the story from Chance Miller (9to5Mac) to confirm that Cook actually has been given the shares because performance targets were exceeded. Wall Street and others have constantly sniped at Cook, even though he was hand-picked by Jobs, who was clearly aware that Cook was a different personality than he was, as a vote of confidence in what he saw Cook was capable of. Some analysts aver that Cook's success in growing Apple came off the back of Steve Jobs innovation. A few random examples include
There are many more such articles online, but the criticisms of Cook (lack of innovation, Steve Jobs' coat-tails; grey and unimaginative) have not stopped since he took over, even though the critical analysts concede he has made a lot of money for investors. Despite what some suggest, Apple does not need to come out with a stellar innovative product every year - there are some companies that do not produce one such innovation in any 5-year period and Wall Street is perfectly happy with them. Occasionally some consolidation and stability in the product line would be beneficial.
The share options included in Cook's remuneration package were specifically tied to performance at Cook's request; and to receive the full amount, "Apple stock must have outperformed two thirds of S&P 500 firms in the three years up to August 2019." We do remember that Steve Ballmer's rewards were cut 5.5% because of low performance up at Redmond in 2008 (Paul Thurrott, ITPro Today). He was certainly no Bill Gates, or Tim Cook for that matter although he may still hold the IT chair throwing record. As an end note, Cook is likely to donate the amount he receives to charity.
That was confirmed in early report showing that he had given $5 million in shares for starters to an (as yet) unidentified charity. In addition, Apple is to donate "to help preserve and restore the Amazon's forest" (Chance Miller, 9to5Mac). I am not sure how that will go down as the president of Brazil rejected the EU $20 million donation after a spat with Macron of France. Later, however, behaving like a spoiled child, he said he would accept the donations if Macron apologized for the tweet (which was a response to an insult to Macron's wife). As Kaz Weida tweeted later, there should be more women leaders. Several French sites (AFI) carried the news that many Brazilians were tweeting apologies for their president. There is no word on the $5 million donated by Leonardo de Caprio.
A note on Rubinstein who had been at NeXt Computer and did work at Apple until 2006: the year before the iPhone was announced. He was involved in some major products, including the iMac and the iPod. After Apple, he was CEO of Palm which saw its end days in the hands of HP, where Rubinstein became a director. He later joined the Qualcomm board as well as being a board member of Amazon. Qualcomm? Ah, not exactly Apple-friendly in recent times.

Apple released several updates this week for iOS (12.4.1), Apple Watch (5.3.1) and AppleTV as well as an update to macOS, Mojave (10.14.6). These were all related to a serious vulnerability on macOS (Juli Clover, MacRumors) as well as some jail breaking on iOS that came to light over the weekend. We are fast approaching the time when all systems will receive the next major updates and I must admit I am not looking forward to these as there are several reported changes to the ways iCloud works with files, as well as deprecation of some older (32-bit) apps, which will cause some upsets. I have dealt with most of the older apps, but still found a video app that will be affected when I wanted to examine some files this week: that will also need replacing, although most of the time for my purposes I just use the Finder Quick Look.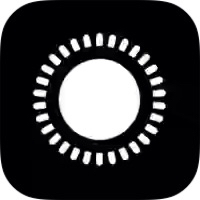 If we are honest, the iPhone has never been the best smartphone for taking photos in poor light conditions. I think Huawei is considered by many to be the current standard. This week, a new app - Neural Cam - was made available and this is able to produce some passable images in conditions of reduced light with some AI work behind the scenes.
The app is $2.99 in the USA and 99 baht here. It was early morning when I first saw this while reading the news at breakfast time and still dark. I downloaded the app and tried it first on the iPad where it displays in the x1 or x2 format. Once all the installation permissions are complete, the app displays three focus options: Auto, Mid-Range or Manual. With Auto there is a slight delay while focus is established, and when the shutter is pressed a further wait while a circular progress bar is shown. The user is warned to hold the device steady, but with the size of the iPad this is not always easy.
I tried later with the iPhone X and results were much better, partly because stability with the smaller device was improved. I tried with both the Auto and Mid-Range options, but in a night time shot could see little difference. However, on the iPhone there was a distinct sound of three shots being taken that I had not noticed on the iPad earlier. The images are combined fairly quickly and the output was quite respectable. The images shown here are unedited.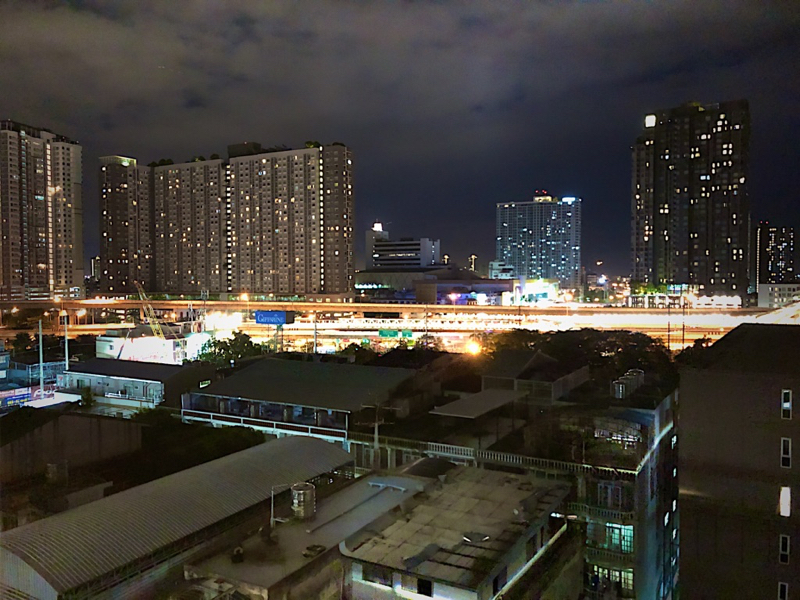 Neural Cam output using iPhone X

Image size depends on the device being used, with the (current) latest iPhones producing the largest images. The iPad produced JPEG output of 1932 x 2576, while the iPhone X I use gave me a slightly disappointing JPEG output of 1920 x 1440. I also tried on the iPad Pro and images were 2576 x 1932. File size was also larger with the standard iPad.
I found that Neural Cam is quite interesting for what it does and shows how technology is trickling down quite quickly. AI was only for upper level image manipulation only a couple of years ago and now it is available to smartphone users. Output is fairly good as long as the user is able to control the device and avoid any shaking. I used the old photographer's trick of leaning against a door pillar for the best results in my quick assessment.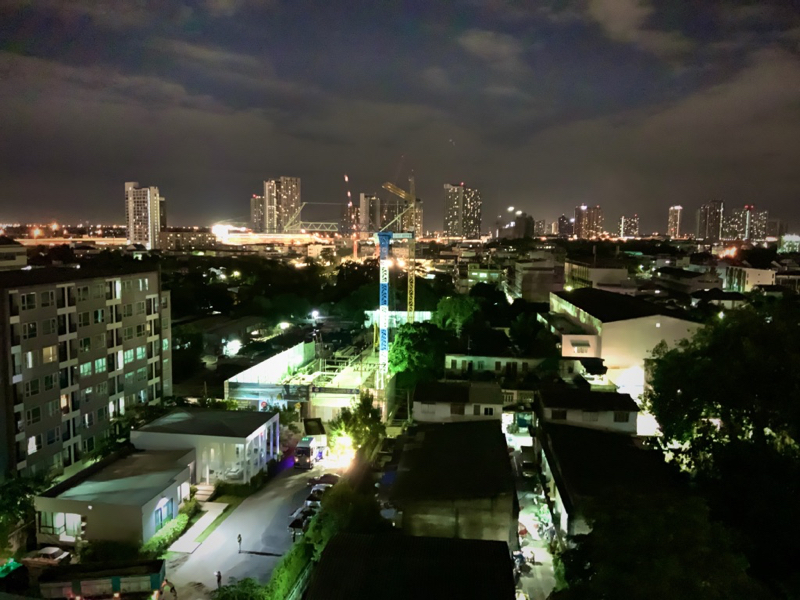 Neural Cam output using iPad Pro

While I think of Netflix as a streaming service, I was reminded this week that it started by distributing movies on disks and that this week it sent out number 5 billion. With the local setup, Netflix has carved out a good niche here, even though content is limited to about 12% of what US users can access. Recent reports suggest that Apple will be going head to head with Netflix in many countries (150), meaning there is a chance that this will also be available here. There is not much else with many major services (HBO et al) signed up with more traditional cable providers, at least for now. Disney has a fair amount of its own content, with a lot of creative talent on board, even if they appear only to be producing remakes at the moment.
What Netflix has, with a few years under its belt, is a good selection of content from many areas. As well as a few excellent series - either self-produced or bought in - like Mindhunter, Breaking Bad, and Stranger Things, it struck lucky with a number of series from Northern Europe: Rain, Dark, Bordertown and more. I like these in the native language following with subtitles. I have tried the dubbed versions but that does not work for me.
Apple will have to work hard to reach the content levels of Netflix (and perhaps Disney when it is online) if there is any chance of success. Where Netflix also scores is not only with the new productions, but by making available many older programs and movies. With a reported $60 billion at hand, Apple should spend some of that buying up some of those old comedies and movies that are hidden away and carefully controlled by copyright holders. Some of my favorites would be the Ealing comedies, Chaplin movies and Hammer films from the UK, with a host of good movies made in the USA too that are rarely seen these days.

Epson has been busy this week. Actually Epson is always busy and, like many large technology companies, there is a lot that goes on behind the scenes regarding research and product development.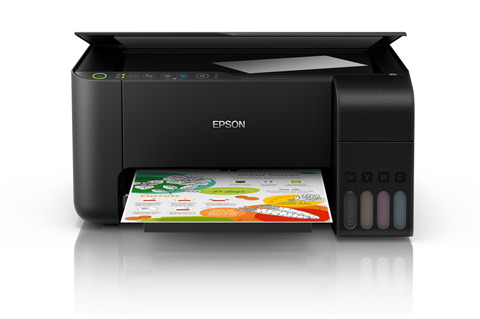 In October, the company will open its Fujimi Inkjet Innovation Lab which will conduct joint research with a wide range of research institutes and companies that are looking to apply inkjet technology in industrial processes ( Epson Fujimi). The lab will have a large selection of printers and related technologies including those that can be used for the fabrication of devices. In other print technology news from Epson, the company announced that cumulative global sales of its high-capacity ink tank inkjet printers have reached 40 million units (Epson Inkjet).
Epson is also an important manufacturer of robot devices used in industrial applications and as part of this they develop chip technology for the control systems. The company has just announced that it is beginning to ship samples of a newly developed S1C17M40 chip. This a low-power microcontroller with 16-bits of embedded flash memory which Epson claim is ideal for remote controlled home appliances such as air conditioners and for small factory automation devices such as time switches and counters, particularly those with (LED) liquid crystal displays (Epson MCU).
Graham K. Rogers teaches at the Faculty of Engineering, Mahidol University in Thailand. He wrote in the Bangkok Post, Database supplement on IT subjects. For the last seven years of Database he wrote a column on Apple and Macs. After 3 years writing a column in the Life supplement, he is now no longer associated with the Bangkok Post. He can be followed on Twitter (@extensions_th)