Cassandra - Midweek Review: Netflix and The Great Hack; Software Updates and Problems; Trade and Technology
By Graham K. Rogers
---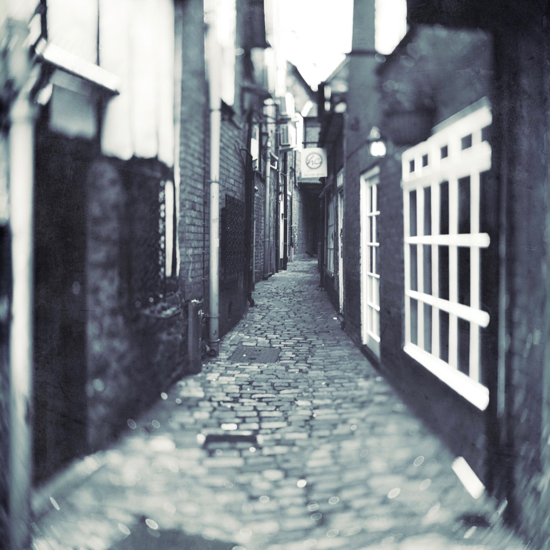 Although many were already aware that Facebook and Cambridge Analytica were mishandling user data, a Netflix documentary released today joins the dots quite well. Several updates appeared this week for Macs and other Apple devices. Huawei and Qualcomm are still bad boys in the news.

On Wednesday evening (here in Thailand) I watched the Netflix documentary, The Great Hack. I had already taught many of the points raised in this, but the program brought it all together in a more cohesive way. Many who are unaware about how their data is used should be angry if they watch this. Coming out today as Mueller is about to give evidence to Congress, will be inconvenient for many, although those politicians who should be most angry by the way they have been sold snake oil, will direct that anger in the opposite direction to where it should be going.
I wanted to see far less of Brittany Kaiser who seems throughout to be trying to sanitize her part in all of this. There was too little of Chris Wylie, and I wanted to see much more of Alexander Nix who may have most of the answers, and also more of Mark Zuckerberg, whose cold eyes and delivery made him even more unpalatable than usual in my view.

Just in time for Apple's Q3 2019 financial report, there was a series of articles this week all with the same theme, that Apple was at risk of losing thousands of customers if it continued to ignore the mid-range consumer. MacDaily News which carried one of the links to a MacWorld article was not convinced; and several sources report that nearly half of US sales were of the iPhone XR which is not bad.
Although a number of analysts talked Apple down a couple of weeks ago, a few are now making better predictions, although Wall Street Journal claimed that Apple is favouring its own apps in searches on its app stores. Apart from Final Cut, there does not seem to be much that would have this result. But then it was announced that the government was about to look into monopoly positions that might be held by the major tech companies. Apple was named along with Amazon, Google and Facebook. I would think the last two are overdue for some attention, especially with the way user data is handled.

There are rumors from a number of sources including Patently Apple concerning Intel's modem business that was all but dead when Apple signed up for Qualcomm chips a few months back. Apple may actually still be interested as the unit responsible must have a number of patents and will also have done a considerable amount of research in the last few years. It is a shame to let that all go to waste.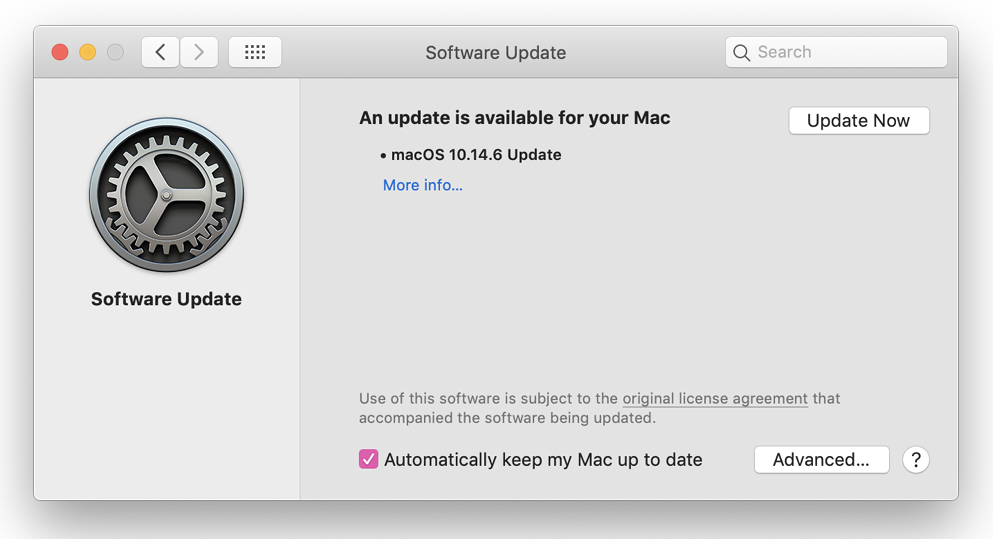 There were several updates to Apple operating systems this week with iOS 12.4, watchOS 5.3, macOS 10.14.6, and the tvOS too. I had some slight problems with the Watch as I forgot I would need to update the iPhone (12.4) first. When that was done, the Watch app on the phone started, but stuck at 140MB. I tried restarts to everything, then the app refused to download the WatchOS update, reporting I was not connected to the internet. I proved to myself, but not to the Watch app that this was patently false several times. It just wasn't going to let me do it. Then when I woke Wednesday morning everything sailed through as if it had all been in my imagination. As a note, on the Mac, if the panel for Software Update shows there is nothing to download, press the Command + R keys to force it to have another look.

Also updated this week was Pixelmator Pro with a full range of editing options available from within Photos (an extension) rather than the pick and mix that was offered before. I only had the basic Pixelmator, so took advantage of the bundle that was available in the App Store (700 baht), although had to go through that verification process that appears every so often. Once done, the app was downloaded to the Mac and I added the extension: a sophisticated editor that works from within Photos.

I was sent information this week about Luminar 4 which is coming later this year. I have gone through a couple of versions of this and invariably after a year or so, the user is asked to shell out for another version, while some of the previous releases are no longer updated and fall by the wayside. Tonality is like that: a super black and white editor that works within Photos but is now incorporated into Luminar 3 for the moment, although some of the filter sets I acquired are not available.
I can still use Tonality but anticipate its eventual loss as Skylum moves on again. I am not going to play this game any more. Despite the excellent filters I can find alternatives rather than pay for another version almost every year, which might just as well be a subscription; and I steer clear of those.

Despite its protestations of innocence, following the earlier fine and imposition of controls in a California court, and a €1.2 billion fine from the EU last year, Qualcomm has now been fined a further $272M in the latest EU antitrust fine Jon Porter (The Verge) reports. The company fixed prices of its 3G chips, intending to drive Icera (which was acquired by Nvidia in 2011) out of business. Nvidia later left the modem business so there is little to cheer for previous Icera personnel. Needless to say, Qualcomm intends to appeal, suggesting to me that the message is not getting through.

Although some may see Huawei's problems as fallout in the trade war the US President manufactured between the USA and China, some governments have fears about the alleged phone home capabilities that may be built in to Huawei's servers. Despite warning about this, the UK government has allowed the installation of the equipment to continue, much to America's chagrin.
I am not convinced that there is such a feature, despite my concern that Huawei and the Chinese government almost certainly have close ties: no company in China can operate without cooperation with the authorities. The only information that has been put out about these alleged connections comes from US (and allied) security sources. They may indeed be right, but anyone who accepts government information at face value - without 3rd party and independent collaboration - is running down the same path that gave us the Iraq war and other events that were later debunked. What concerns me more is the way in which Huawei may be cheating on other companies' research, something which has been detailed by a number of unrelated (and independent) sources. They even have special web pages so their staff can report on discoveries. I have covered this before.
There appears to be some weakening of the President's stance on Huawei with reports that certain items that had all been blocked may be licensed for the future. This may be too late to save some American jobs as it is reported ( Sean Keane CNET) that some 800 of those employed by Huawei's Futurewei subsidiary have been given notice. Because of the ban on US companies dealing with Huawei, the "designation made it illegal for Futurewei to transfer sensitive technologies to its parent in China," so pretty much everything stopped with the ban.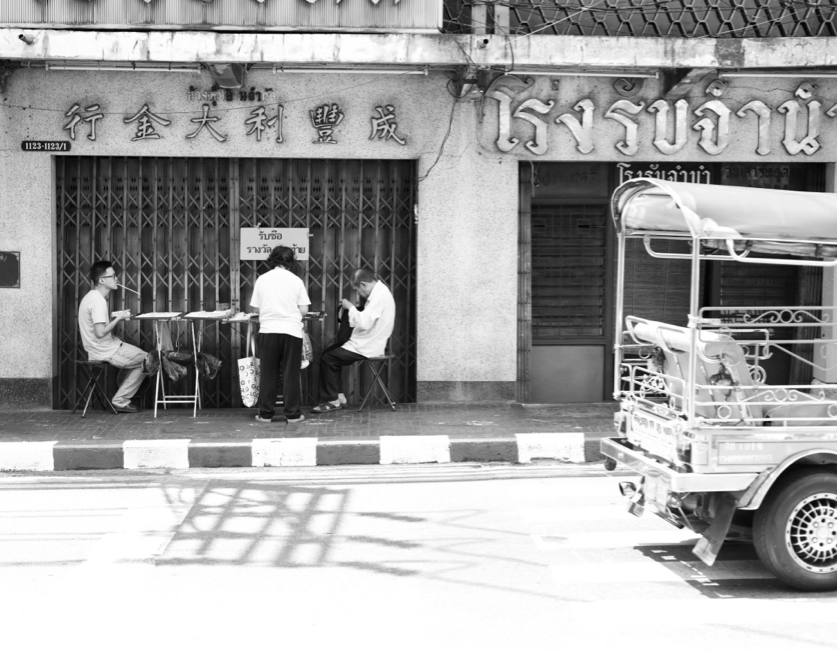 Trade and technology

As well as the allegations that there were secret connections between Huawei servers and China, Bloomberg made a stunning assertion a few months back and claimed that Apple and Amazon servers were similarly compromised with chips that sent data to China. This was vehemently denied by all involved: "Apple, Amazon, the government, national security advisors, and independent technology experts alike have all said Bloomberg Businessweek is wrong about Chinese-made spy chips in iCloud servers."
However, William Gallagher (AppleInsider) writes that some 8 months after the story was printed, there is no proof, yet Bloomberg still refuses either to retract, to apologize or even reply to AppleInsider emails on the subject. Indeed, Gallagher writes that he would love to see any such proof that there was indeed such a chip and that data was passed to China. There were several early references to proof and more information, but none has appeared and if there were such a smoking gun it would be in everyone's interests to have such proof; and I am sure that both Apple and Amazon have double-checked over and over. There is, however, nothing; and no retraction. Such unsubstantiated allegations, Gallagher writes, continue to damage the companies involved.

In the last couple of years (and even more today), we have heard about the ways in which Facebook and Cambridge Analytica used data to send out targeted advertisements. Steve Bannon was always in the sidelines, particularly with regard to the United States presidential elections. It now appears that he was also able to use data from those who had visited Catholic churches and "use it for political targeting purposes" (TechDirt), which brings up a host of ethical questions. It is interesting therefore to read that Christine Fisher (Engadget) writes that New York is planning to make it illegal to sell Geo-location data, with fines of up to $10,000 per day, per user for multiple violations. It would give users the right to sue companies that share their data. The planned law may not of course become legislation as there is rumored to be considerable pushback as there often it is when it comes to consumer protection.
With the Netflix documentary, there may be a bigger, public pushback.
Graham K. Rogers teaches at the Faculty of Engineering, Mahidol University in Thailand. He wrote in the Bangkok Post, Database supplement on IT subjects. For the last seven years of Database he wrote a column on Apple and Macs. After 3 years writing a column in the Life supplement, he is now no longer associated with the Bangkok Post. He can be followed on Twitter (@extensions_th)