, AppleInsider): it was just so wrong; but then headlines and clicks are more important than veracity these days.

Disregarding the doom and failure articles, there are three I think are worth considering: first, from Michael Panzarino (TechCrunch) who had a good analysis of the situation and was dismissive of the contradictory positions of a number of those commenting. Also with some good comments (as ever) was the ever-interesting, The Macalope (MacWorld), who always highlights the absurdities of some pundits. Former Apple executive, Jean-Louis Gassée in his Monday Note, also had some good comments on the inevitability of this move and the absurdity of some of the comments that are being made. To illustrate this he included a Tweet from The Macalope:

It's going to be fun hearing the people who said design was dead at Apple bemoan the loss of the person chiefly responsible for designing all the things they said were so poorly designed.

It is worth pointing out that creativity is not a bottomless pit and that sometimes designers may become jaded. Perhaps the way Ive had begun to make changes in the working style - himself and the design group at Apple - were part of a way to compensate for this. There were also his ventures outside, such as the one-off designs for London's Design Museum (Devin Coldeway, TechCrunch) a couple of years back. There are few reasons for anyone to stagnate in a job and several reasons for not doing that. Even several days after the announcement, Ive is still shown as Chief Design Officer on Apple's Investor site, which is where is I took the image from.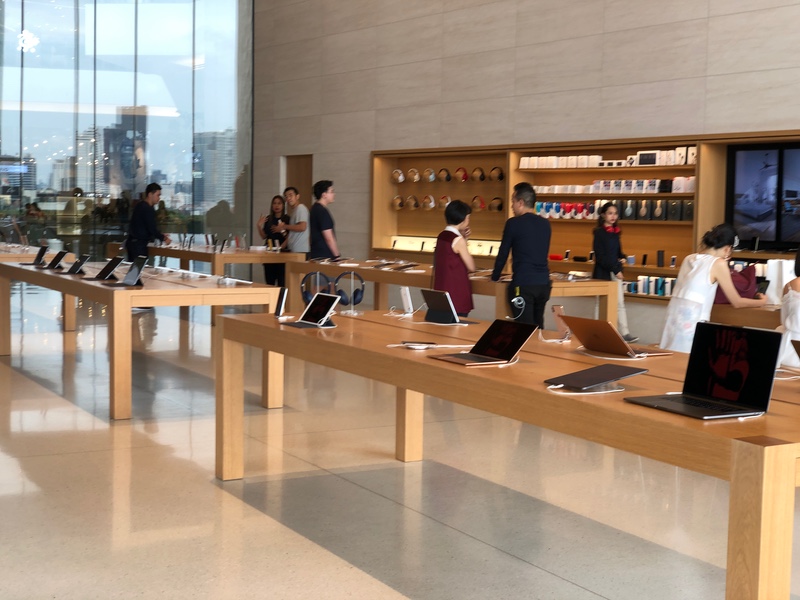 Last week, a couple of days before expected, I had a phone call from Apple to tell me the Mac was now ready for collection. I had taken advantage of repair programs and ended up with a lot of new parts all done at Apple's expense. I am of course grateful: some companies do not run such programs; but Apple does have the occasional mea culpa and we all benefit.
Although I am quite happy within the replacement keyboard in the Mac, there are strong rumors that soon to come Macs will return to the older style scissor-type keys, with some wags suggesting that Tim Cook had to wait until Jony Ive is officially out of the door to implement this.

Because the Mac was back I was able to start work on that backlog of 20 or more rolls of film that were waiting to be scanned. I had three more back from the shop this week which gave me my first proper look at output from my latest acquisition: a Bronica ETRS. I am more of a fan of medium format than ever now and am wondering what to do with the two 35mm cameras I have: the film is so fiddly to scan.

I have four film cameras that I use for day to day photography: 2 x Hasselblad 500c/m cameras that produce 6x6 negatives; the Bronica which gives 645 output; and an old Agfa Record III (a bellows camera), which has fairly large 6x9 negatives. These are respectably large, but only produce 8 images from a roll of film.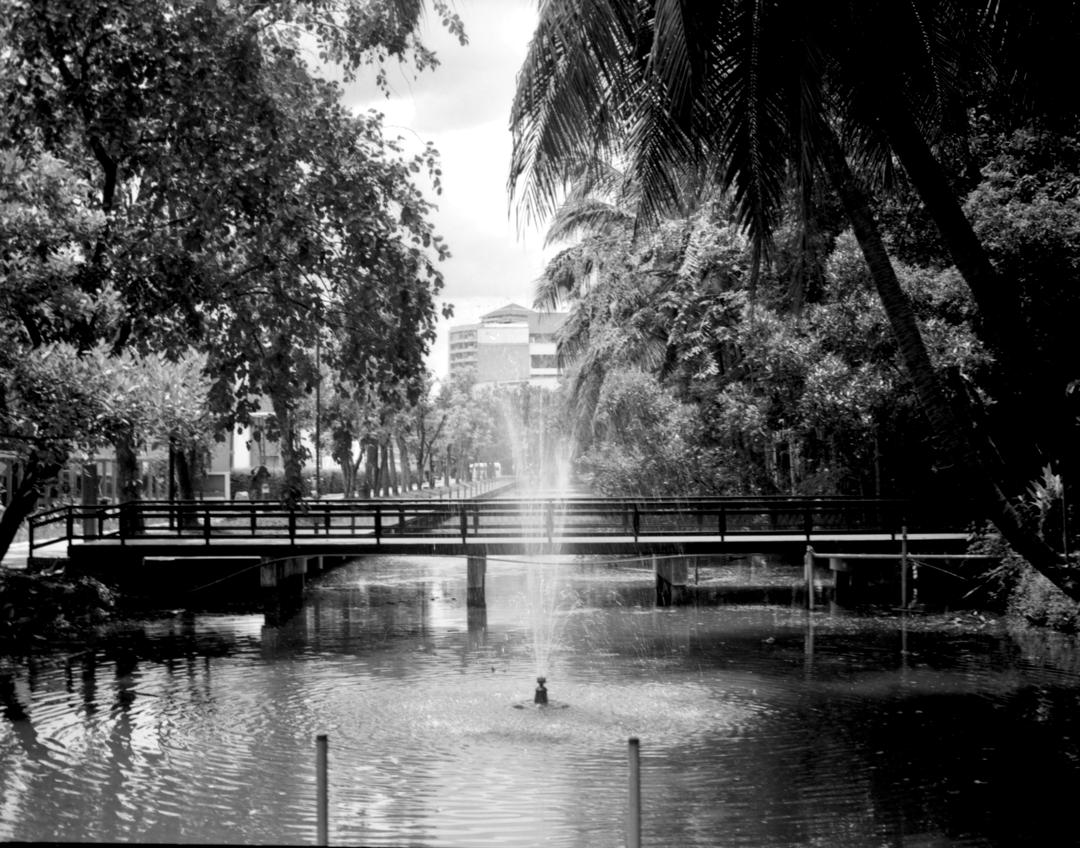 What I had not been able to do was scan the images using the iPad Pro. At the moment it seems that tethering - connecting the camera to a computer via cable - may be coming to the iPad Pro with iOS 13: Hasselblad made an announcement about this when it outlined its new Phocos software for iPadOS. That would go some of the way to making the iPad Pro a professional device, but the lack of flatbed scanner software limits this. It is possible to use a WiFi scanner (one of those all-in-one devices) but the best scanner resolution I have seen with any of these is 4800dpi. I work at twice that figure and until there is cable connectivity for a proper scanner, the "Pro" falls short.
Canon 9000F Mark II flatbed scanner

Nikon seems to be making a sensible move as the mirrorless market expands. It still has a fairly large range of DSLR camera, some of which (like the D850) are selling quite well. Michael Zhang on PetaPixel reports that there is likely to be some consolidation with one-third of the current DSLR lineup to be dropped. Casualties are in the low end of the current range, with one middle-range camera (D500) slated for end of line.
This is consistent with what I suggested a few weeks ago I that those companies that are producing high-end models are faring better than the cheap end. The D850 has been a good seller and the D5 of course is popular among professionals. With both Canon and Nikon reporting a 17% drop in income recently, the risk is that trying to maintain a wide range sucks them down. This is a smart move.

It is not only Apple suffering losses from the turbulence in the Chinese markets as Samsung is now expected to produce a massive drop in profits. Steven Musil (CNET) reports that a drop of 56% is to be reported by the company with a fall in operating profits to $5.6 billion for the quarter. Apple has also had to pay back a sum of money due to lukewarm sales for the iPhone. They did not take enough OLED screens and Chris Smith (BGR) reports that contractual obligations means Apple must pay back $684 million.
It has been reported that Apple has begin to shift some of its operations from China due to the ongoing trade dispute with the USA, but now a number of other companies are considering similar steps to offset the problems that might be expected in the long term. And this is not a small problem. The Inquirer reports "that Amazon, Google, Hewlett-Packard, Dell, Sony, Nintendo, Asus, Lenovo and Microsoft are amongst the companies planning to up sticks out of China". Looking down the road this is going to affect these companies for years to come and there could be knock-on effects for consumers. The beneficiaries here are expected to be a number of countries in the region, "such as Thailand, Indonesia, Vietnam and Taiwan."

There was a useful hint this week from Michael Potuck on 9to5 Mac who wrote an article on how to find the serial number on the AirPods. I had not considered this, but this might be useful if they were lost or stolen.

As part of his bid for election to the PM position, Boris Johnson has come up with a plan to tax tech giants, just after Jeremy Corbyn put the idea forward that Amazon's tax position should be re-examined as no one really thinks they are paying enough taxes. I am a little cynical that this banker's friend (Johnson claims to be the only one to have supported the bankers in the crash a few years back) has suddenly found a new mission.
At least Corbyn has been consistent on the plans to tax those who do not pay their share. My problem with this is that those who have been salting their earnings away in offshore havens, and the companies (like Apple) who balance the income and taxes by booking income in specific countries (like Ireland and elsewhere), all do so completely legally: using laws passed by various legislatures across the world. Changes in the laws will require careful thought, and there will be much opposition.
Graham K. Rogers teaches at the Faculty of Engineering, Mahidol University in Thailand. He wrote in the Bangkok Post, Database supplement on IT subjects. For the last seven years of Database he wrote a column on Apple and Macs. After 3 years writing a column in the Life supplement, he is now no longer associated with the Bangkok Post. He can be followed on Twitter (@extensions_th)