Cassandra - Monday Review: More on Health; Cook at Stamford; International Politics & Trade; and a Cascading iOS Network Disaster
By Graham K. Rogers
---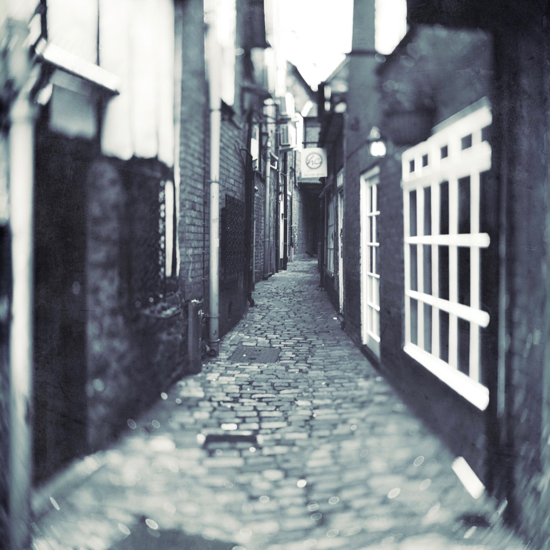 I had a few more ideas on health and the use of smart technology after my weekend comments. Tim Cook was at Stamford to make a speech to graduates 14 years after Steve Jobs. He was critical of some in Silicon Valley - Google, Facebook, perhaps - for the cavalier attitude to privacy: chaos demands responsibility. The Huawei ban continues to have repercussions and not in the way it was intended. At home I experienced a cascading problem with network connections on iOS devices, but all ended well, although I am not entirely sure why.

I had a look a couple of days ago at the ways some people track their health (many do not) and included mention of sleep tracking. As part of the content was intended to highlight both the benefits and risks of self-analysis (I resist the word, Diagnosis), it was useful to see an article on Engadget (Jon Fingas) that examines the shortfalls in the ways some people may rely too much on such apps. The conclusion of the study it refers to seems a bit thin. It "warned that sleep tracker apps and devices can worsen insomnia both through inaccurate data and by making your anxieties that much worse"", which condfirms my earlier point that these apps are guides only. Note that Apple has never claimed that the Apple Watch or the Health App are diagnostic: merely guides. They are an indication that something may be wrong.

I do take note of the idea that some "people both [spend] too much time in bed (to boost their sleep stats)" which is why I am not particularly enamored of the competitive rings and badges that are "awarded" when a user reaches a certain level of activity. Used as a guide, say to indicate lack of activity during a busy schedule they may be useful, but pushing oneself to extra effort when time or energy are limited is not productive.

This weekend Tim Cook made one of the addresses at the Stamford University Commencement and the university put this on YouTube. The whole video is over 2 hours, but Tim Cook appears around the 1hr 12m mark and speaks until 1hr 29m. He made several points concerning responsibility during his speech and there were a number of pointed barbs directed towards Silicon Valley, particularly, I feel, Google and Facebook. I wrote down a couple of the points that appeared significant to me.
Linking Stamford to Apple and Silicon Valley was the erroneous idea, he said, that "you could claim credit without accepting responsibility". He added, "What you build and what you create define who you are". There are few areas where this responsibility is more important than privacy.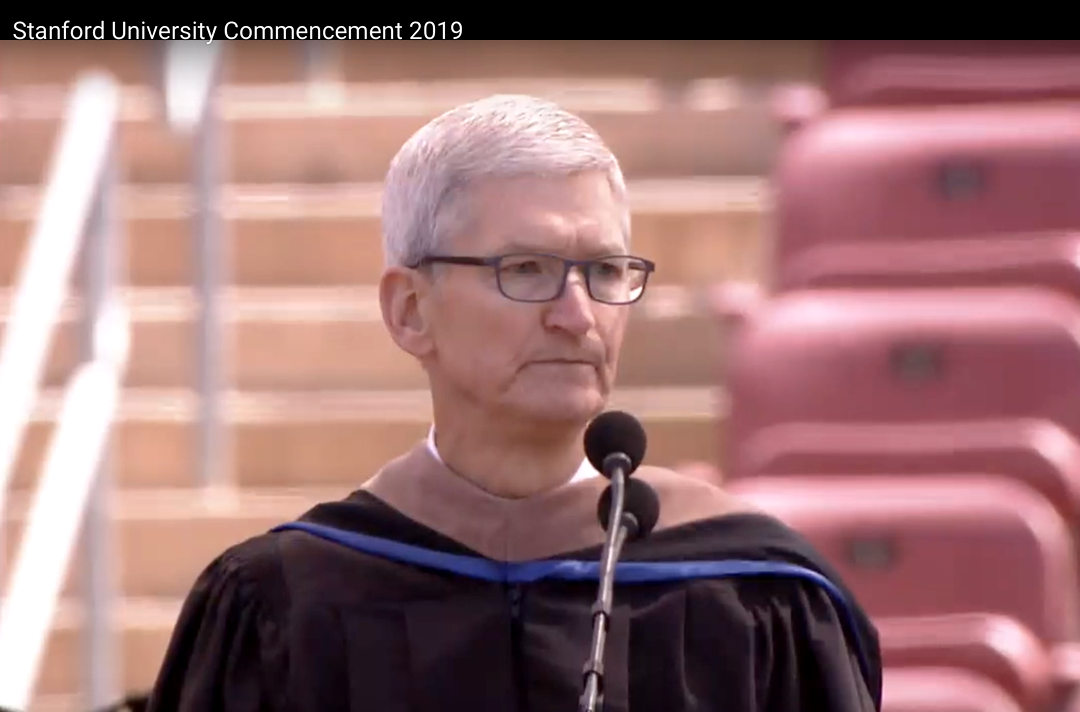 Screenshot of Tim Cook addressing graduates at Stamford from Stamford YouTube video

As we all put much data online, if we accept that these data can be released, "We lose the freedom to be human" and the chilling effect of digital surveillance is profound. Reflecting on his accession to the CEO job, he said, "Don't waste your time living someone else's life", which is interesting considering that Steve Jobs chose Cook precisely because he was not Steve Jobs, but many in Silicon Valley, the Tech press and (especially) Wall Street have never forgiven Cook for this. Using this idea of a baptism of fire, and directing the address to the graduating students, he said, "When your time comes you'll never be ready." He warned, however, "Always remember, You can't take it with you: you're going to have to pass it on.""

If you live in Thailand you may be aware that each day of the week has its own significant colour, so today many people are wearing yellow shirts. Apple has produced a series of 15-second videos to highlight this and it was interesting to see in iStudio as well as AIS and DTAC stores, advertisements on Monday that were yellow. BrandingAsia outlines the idea and has links to each of the videos.

Just as we are being asked to accept that Iran has attacked oil tankers in the Straits of Hormuz, like other such approaches to conflict, like the Iraq War and the Gulf of Tonkin incident, we have been told that Huawei is the bad guy in regard to the alleged phone home feature that the company may have added at the Chinese government's request (or order). I am convinced that Huawei has some ethics problems with regard to other companies' research and technology. However, this point about sending data back to China hinges solely on information provided by the US, UK and Australian authorities, who speak as one in such security matters (as they did on Iraq), and as UK and US authorities did on the Skirpal incident, where there are several unexplained discrepancies. Many reports, for example, leave out the point that Porton Down - the UK chemical weapons research establishment - is within a few kilometers of both incidents: an inconvenient coincidence.
Huawei is currently rumored to be developing its own operating system, loosely based on Android and looking like iOS, which may end up creating another type of security problem for the USA: the opposite of what was intended. Removing the ability to repair all of the Huawei routers already installed in telephone networks, particularly in rural areas of the USA may also create negative effects: they cannot be repaired and may have to be replaced by less-capable (and more expensive) equipment. In an informative article in the Irish Times, Adrian Weckler went to Shenzen and spoke to Donegal native, Joe Kelly, who is Huawei's vice president for corporate communications and has been at their HQ for some 11 years. He is dismissive of the US allegations and took the time to explain why.

Both Huawei and Apple have been trying to break into the massive market that is India for several years: around 450 million users. Government protection and other forces have not been kind, even when factories have been set up to appease the authorities. A Business Television India article examines the problems Huawei is now facing with the threat that Android is to be removed - although sales of current devices in Europe are going quite well. Who would want to buy such a device without Google, What'sApp or Facebook apps? the article debates, and the question is real, even if Huawei does develop its own mobile OS.
While the Business Television India article mentions possible litigation in the US courts, there are other moves by some companies in the USA, who are most affected by the Presidential order. This was mainly about routers and 5G, but perhaps the whole picture was not properly thought out. Apparently the chipmakers and others, like Google are beginning to put some pressure on the authorities in the USA. In a Reuters report in The Straits Times, Qualcomm and Intel are said to be "quietly pressing the government to ease its ban." Google has also joined the list, although Broadcom which is expecting a $2billion hit from the Huawei ban is staying quiet for the moment.
With a loss of sales, now and in the future, these companies are expected to have lower sales, which means a hit to profits, so the pressure ". . . isn't about helping Huawei. It's about preventing harm to American companies". Maybe this should have been considered when the ban was imposed.

I had a minor cascading disaster at the weekend which started when I tried to recover some space on the iPad Pro. I have over 25GB free but downloading some photos from the camera had proved difficult and I looked online for some solutions. One of these was a Settings reset. Of course some data would need reentering so I was not surprised to be asked to set up FaceID again. If you set this up, do it without glasses. I had to do this twice.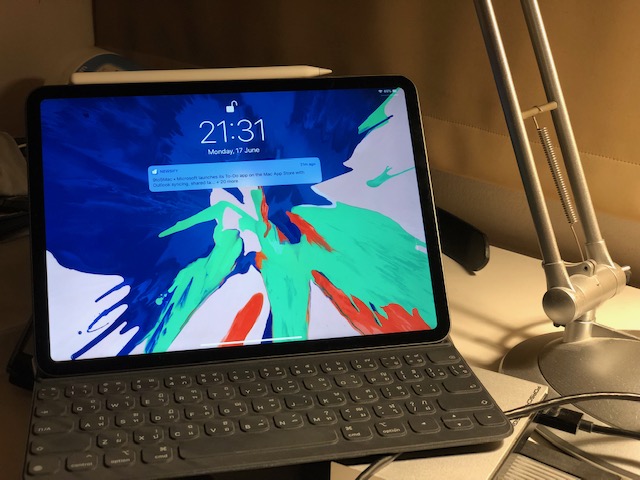 What I did not expect was that the WiFi would be inaccessible. When I tried to connect, the password was not recognized. I just thought that was one of the reset items so retrieved the piece of paper locked in a drawer and typed in the characters. No go. I tried several times and each attempt was rejected. I looked at Keychain Access on the Mac and that was identical so copied it across to the iPhone and typed it in again.
I also tried restarting the iPad Pro and the AirPort router (I still have one of those). Using Airdrop I then copied the characters directly from iPhone to iPad Pro and used Copy & Paste. None of this worked. I also found that the iPhone was not shown in networks on the iPad Pro. I ended up re-pairing, turning Off then On Personal Network on the iPhone and entering the password manually on the iPad.
I considered options, one of which was to reset the WiFi password. This is not something to be done lightly, but necessary from time to time. I could either use the reset button on the underside of the router, or the Airport Router Utility on the Mac. I had a look and when asked to enter the password, used the one that the iPad Pro had rejected. It worked first time. I looked at Help files and the reset process is fairly simple: highlight the device (Airport), press Edit on the panel and that reveals several options, including the password reset box (enter the new password twice).
Any reset needs all devices to have the new password entered, but at the time I was about to run the MotoGP feed on AppleTV so was not keen on making changes immediately. I switched the WiFi on the iPhone Off then On to disconnect the personal hotspot and the WiFi password failed on that device too. I was confused.
I managed to reconnect the iPhone by using, Forget this Network and then re-connecting. The same happened with my Generation 6 iPad, so I used Forget and reconnected quite easily. The Forget option was not available on the iPad Pro. And then, after a pause while I watched the Moto2 race (congratulations to Alex Marquez), I opened the cover and the iPad Pro connected to the network immediately. I suspect that the keychain propagated incorrect data from iPad Pro to iPhone then iPad, and that once I remade the links on the other iOS devices, the iPad Pro followed suite. Weird.
Graham K. Rogers teaches at the Faculty of Engineering, Mahidol University in Thailand. He wrote in the Bangkok Post, Database supplement on IT subjects. For the last seven years of Database he wrote a column on Apple and Macs. After 3 years writing a column in the Life supplement, he is now no longer associated with the Bangkok Post. He can be followed on Twitter (@extensions_th)