Cassandra - Midweek Review: WWDC Notes and Comments - A New Reality
By Graham K. Rogers
---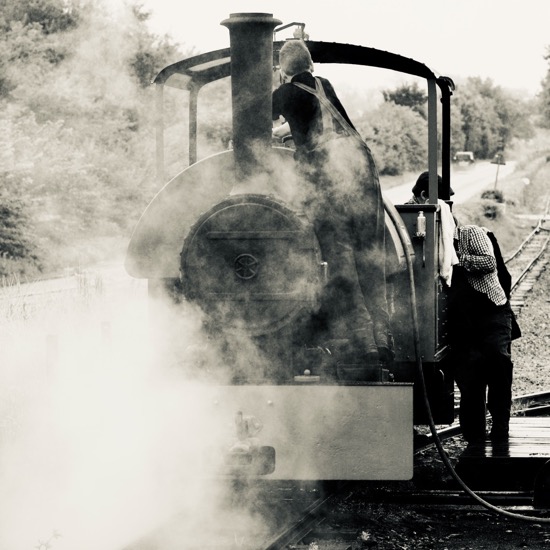 I looked at comments on the announcements, but also watched the video of WWDC to make my own decisions on what I liked about what Apple revealed this week. Some of this may not be available here, at least not for a while, but overall the OS developments are positive. And the MacPro brought out much derision online, but those who need such a device will most certainly be buying these.
Background and Initial Feedback
As I scanned through some of the early morning news on Tuesday, I saw right away that two of my longtime iOS wishes had been granted: editing in Photos now has White Balance and Sharpen. More were to come. There are four other new editing features that I had previously only found in higher level iOS image-editing apps (and in Photos on the Mac): Vignette, Vibrance, Noise Reduction, and Definition.

Along with the MacPro announcement, I was fairly happy at the outset. A later message also pointed out to me that it will be possible to attach a disk to an iPad and read data: long overdue; but great to see. Mouse and trackpad support will be coming too (Luke Filipowicz, iMore).

The first pictures I found of the MacPro and the matching Pro display come from Wu, of local site, Spin9: the text is Thai, but the pictures are fine. In the opening paragraph I saw a number of English words (technical reasons), including iPadOS: another wish granted. I had heard rumors of a fork from iOS, but this was also confirmed in some information I saw from Apple about the WWDC keynote. Those betas will be available later this month (some reports show them available now), but macOS Catalina was ready for developers to sign up for right away. Several sites warned keen users not to do this because of the implied risk.

Wu has produced an early video on YouTube of the event and while it is a summary and in Thai, there are some interesting points, including a quick look at the MacPro (5:07) and its $5999 starting price (about 200,000 baht). I just read some of the information about expandability, and this thing can take up to 1.5TB RAM (more below). The external design is going to come in for some criticism - because Apple - but inside, the way the components are put together, which Wu shows using AR, indicates a well thought-out device. The new display has a lot of desirable features too, but its price of $4,999 (160,000 baht) puts it way out of my range. For that AR display (I did this in my kitchen later), access the Apple website (USA not Thailand) and click down to the MacPro page where there is a link to the AR feature.




I read widely and watched the keynote address (the live feed is way past my bedtime) to have a more complete picture of what it all means. I have put a couple of links in the text below if I referred to the article specifically, but there are many sources, all covering the same content. And if anyone is thinking of signing up for developer beta releases of the new OS versions, back up, back up, back up. Do that anyway, but this is essential.
Critical Notes
While watching the video of the event two or three ideas came through clearly from the presentations: software, privacy, MacPro, and developers. There were some expected basics of course with the Watch, iOS and macOS, but the order was slightly different compared to past years and of course there were the extras. I like to watch the video because (apart from being there) the audience reaction is one of the best guides to how Apple is scoring with each announcement: overall, quite highly this time.


As usual, Kevin Lynch outlined some of the new features of WatchOS6 and this was all well received. More faces, more bands, and more apps, including a Watch Store app - no need to link via the iPhone with the new APIs. As is usual with the Watch, there was a focus on health. One useful feature was the ability to compare key activity metrics from the last 9 days with the previous 365. A hearing health app will indicate sound levels and the audience was encouraged to make some noise to show how the screen reacts. Much applause when it was announced that this kept no audio: part of the privacy theme that kept appearing. An app for females to help tracking the menstrual cycle was welcomed by the audience.


After the Watch, iOS was on show and Craig Federighi was fully in control of the great amount of information involved. Faster performance, especially unlocking, smaller app sizes and smaller updates were some of what we can expect. Photos will be updated and this appears to match some of the new features in the Mac version. More editing tools are to be available, which pleases me; while Safari, Notes and Reminders will also see improvements. Apple claims that maps has been completely rewritten with data now available and this will roll out bit by bit, starting with the USA. Some of the items in Maps for Thai locations are in dire need of improvement.

Most welcome was a new type of sign in to apps, to replace the standard Google and Facebook methods, which I avoid when I can. An interesting addition here is that if an email address is required, Apple can provided the service with a substitute email that links via Apple to the user's address, so the real email is not revealed (April Glaser, Slate). Improvements to HomeKit were announced including a video feature that did not upload content to the internet for processing but did the analysis on the device itself. Video can be stored in iCloud for up to 10 days, and this will not be counted as part of the user's iCloud space. Apple is also working with companies that make routers, like Linksys, to produce devices that have iOS security systems built in.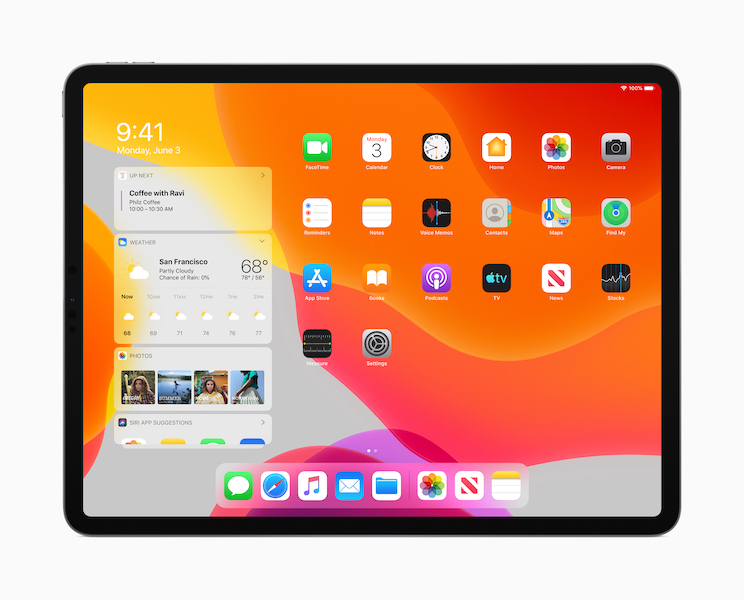 iPadOS - Image courtesy of Apple

Having outlined much for the new iOS, Federighi rolled out iPadOS: a sensible development to help users take advantage of the specific features of the tablet computers, with their keyboard, Apple Pencil et al. With my own iPad Pro, I have changed the way I work, even with RAW photos that I can download directly from the camera to the iPad using the USB-C cable. Most days now I do not take the Mac with me at all.
In addition to this new OS version, users will be able to browse files from a thumb drive or an external hard disk: this is long overdue. Also there will be support for a mouse or trackpad: I find it awkward when using the keyboard to move my fingers to the touch screen, so this is welcome. Latency on the Apple Pencil is improved (20ms down to 9ms) so efficiency is heightened.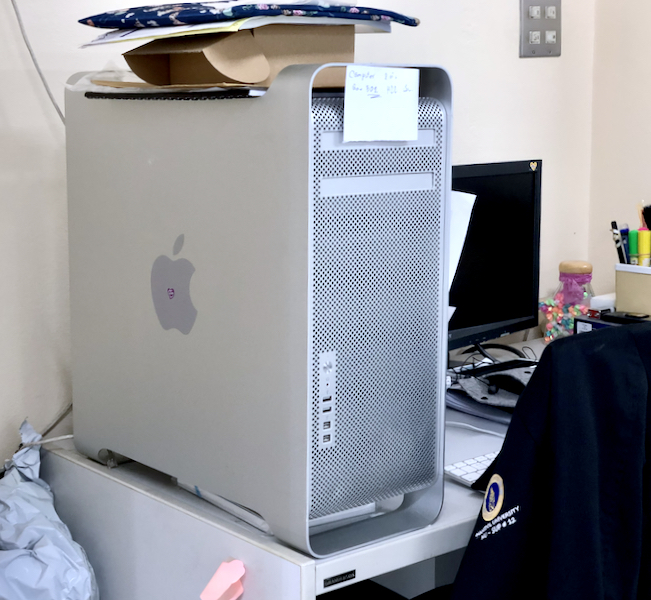 Most commentators whose texts I have seen took one look at the new MacPro and reworked all the cheese-grater jokes from a few years back, without much comment on what is inside that aluminum case. They also failed to notice a giveaway comment at the end of the MacPro presentation about producing these also in a configuration for server arrays. Forget too the grouses about the price of these hardware items: they are not for you or me.
This equipment and the high level potential is for those who have high-level processing needs, such as professional photographers and movie makers. And when I use the term "professional photographer" I don't mean the freelance journalist or the wedding photographer. I saw a good example in an article on Petapixel this week of someone who photographs racing Porsches in a studio environment (Blair Bunting). The article was about lighting problems, but the lengths to which he and his assistants (even dressing in black for one shoot) went to show the level at which some photographers have to work redefines professionalism. As for making movies, the budgets for some of these porojects run into the millions of dollars, so what is a half dozen MacPro computers in that context? The display with that stand is the same price as the new basic MacPro itself.
Afterburner is part of the graphics system on this new computer from Apple, you know, the company that forgot about innovation, although this is not a new concept (Red developed the idea). It helps manage output from up to four of those expensive Radeon graphics accelerators, when most of us - and other computer manufacturers - make do with one. But if you are a professional photographer or a movie maker, the ability to handle large graphics input (8K say) takes a lot of time and processing power usually. Malcolm Owen (AppleInsider) has a look at the new device in a device in a useful article about the Afterburner accelerator.

Craig Federighi returned to outline macOS: 10.15, Catalina. As had been rumoured, iTunes is to go (still on Windows) and instead there are now three apps: Music, Podcasts and AppleTV. Content is moved to these when the computer is updated to Catalina. A feature called Sidecar will allow the use of an iPad as an additional screen: connected either by cable or wireless. This will need the iPad to be running iOS 13.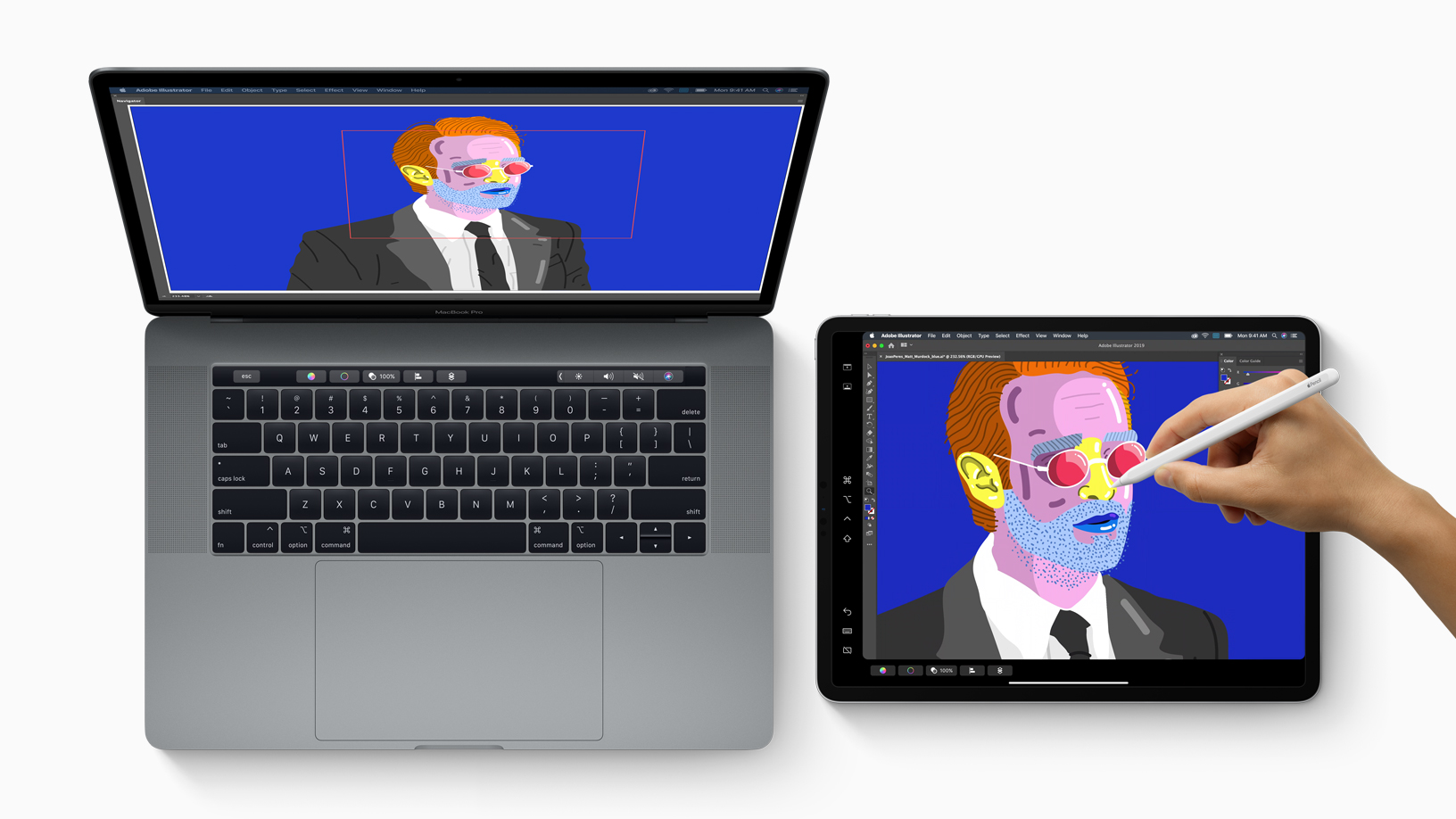 Sidecar on Catalina - Image courtesy of Apple

Voice Control builds on some of the Accessibility features that Apple has provided for a number of years, but the video Apple used showed how much more sophisticated this has now become. It uses numbers to help users decide on an action, rather than a set of word commands, increasing accuracy. As well as the target group of physically challenged users, this could also be useful for busy users, or mothers with their kids.

As it is the Developers' Conference, the presentations ended with an outline of some of the new tools that will be available. Like the reception on the announcement of the MacPro, the audience consists of those who know, use and understand computing, so when the presentation focused on ARKit and then the updated Swift the response was enthusiastic. Project Catalyst (previously Marzipan) was outlined too: the way to write one set of code and have the app run on iOS and macOS; but with the new tools, the amount of code that needs to be written is considerably reduced. When this was demonstrated, the audience went wild.

One of the things that will happen to many who install Catalina, either in beta form or when it is officially released, is that some of those apps we have been using for a while that have not been updated as 64-bit apps, will stop working. Apple warned about this a long while back and the current macOS warns users that this will happen. Developers are also aware. Some may decide to call it a day while some will wait until the release (which allows no time for testing). In two cases, I knew I would need to replace the apps. I installed Feedmaker several months ago and that has been working fine. This week with WWDC imminent I downloaded Transit5 from Panic software and finally replaced Fetch, which I have been using in various forms since System 7 on those PowerMacs.
There is another sting to the Catalina update: as part of the increased security, any app that has not passed though Apple's notarization process will be prevented from running (William Gallagher, AppleInsider). That is almost certainly going to catch some people out - maybe me with some of the 3rd party apps I have.

I was pleased to see that Pixelmator Photo was a winner of an Apple Design Award. I have been using this on my iPads since it came out as one of the photo-editing apps I have installed. This is quite sophisticated with many editing tools and options, so is a justifiable winner (AppleInsider).
Graham K. Rogers teaches at the Faculty of Engineering, Mahidol University in Thailand. He wrote in the Bangkok Post, Database supplement on IT subjects. For the last seven years of Database he wrote a column on Apple and Macs. After 3 years writing a column in the Life supplement, he is now no longer associated with the Bangkok Post. He can be followed on Twitter (@extensions_th)