Cassandra - Smartphone Effects on DSLR Sales, and the Resurgence of Film
By Graham K. Rogers
---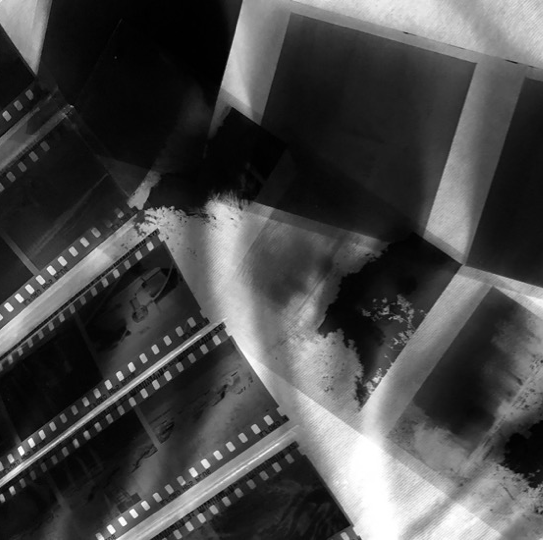 The smartphone has brought about many changes in the approach to photography. Rather than a narrow user group, taking pictures has been democratized, although not always with the best results. DSLR sales are down and the mainstream camera industry needs to examine its product lines if it is to have a future.

A recent comment from Om Malik on the camera industry piqued my interest. This was a theme he had tackled a number of times before. This time he made good use of recent "data released by Camera & Imaging Products Association". While the rise of the smart phone camera has coincided with a contraction for camera makers, it may be less one-for-one than it first appears. Two major factors in smart phone user groups are quality and convenience. For most users nowadays if the smartphone is available, so is a camera. As I write this my smart phone is in my pocket, but also I have three cameras in my bag: a DSLR, and two medium format cameras. I often carry one camera in addition to my iPhone, but I have a specific task to accomplish today; and the bag is really heavy.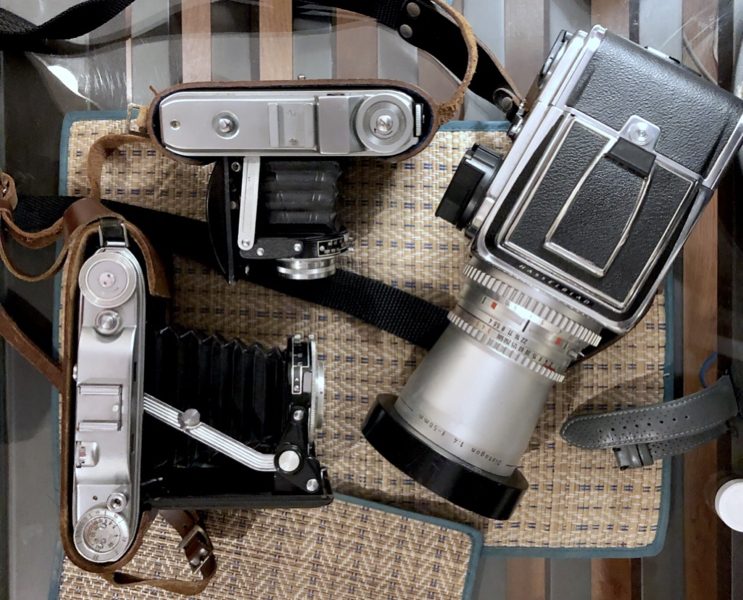 Picture quality from smartphones is not up to that of most DSLR cameras as yet, but it is far improved compared to the first iPhone. There have been some recent positive reviews on picture output from the Samsung Galaxy 10 and the latest Huawei P30. Even with the ability to produce RAW (DNG) photos using some apps (e.g. 645 Pro, Halide, DSLR Camera et al), they still do no reach the image output (pixel count, file size) from most DSLR cameras; but using these apps, I can produce output that exceeds my first DSLR (Nikon D70): such is progress.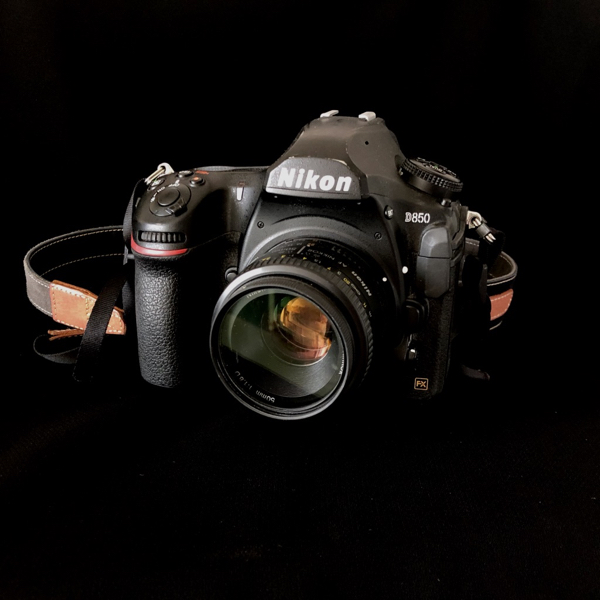 Both Canon and Nikon recently reported a 17% drop in imaging business sales (Michael Zhang, PetaPixel) and accepted that the smartphone was the problem. One of the comments from Nikon (whom I follow more than Canon) concerned the good sales of the D850 and high expectations for its Z6 and Z7 mirrorless range.
As soon as I saw the specifications of the D850, I decided to buy it. It took a few months to reach Bangkok, even though it is made just north of here. When it arrived I was not disappointed and it is one of the factors that has rejuvenated my photography interests. Its large (95-97MB) RAW output gave me some problems and I had to adjust my workflow, but the results have been worth it.
A major factor for me when deciding to buy the D850 was the large 47MP sensor. This was made by Sony - now a major player in the camera business - to Nikon's specifications. I had already tried the 50MP Hasselblad H6D - 50c and with only a brief acquaintance had come away suitably impressed by the output. Sensors and lenses make a difference.
The Z7 uses the same 47MP sensor as the D850 and there is a growing collection of lenses available. As well as Nikon, Fuji, Hasselblad and Phase One use sensors from Sony, which of course uses them in their own cameras. Canon makes its own although has used Sony in the past and may do again according to some rumors. The Hasselblad (up to 200MP) and Phase One cameras (150MP) have long been considered stellar. They are priced around $45,000 and $50,000 respectively. The Leica M10 ($6900+) uses a 24MP sensor made by STMicroelectronics. Hasselblad also produces the mirrorless X1D (50MP) at around $9,000 when released. The 125,000 baht (around $3950; including 7% VAT) I paid for my D850 was a bargain in comparison.

The key for me is the price: not as some handset manufacturers have found, producing several bargain-priced models which sell in their thousands; but developing high-quality cameras for consumers who want to move up and produce better-quality output.
I am not advocating camera snobbery, but rather the natural progression of consumers who have tried basic tools and want to improve. I saw enough snobbery when I was younger when expert amateurs would patronizingly explain the technical terms of photography, yet fail to produce any good output themselves. I learned more about taking pictures in a couple of hours walking round New York with an Oscar winner (Tony Harvey, The Lion in Winter), just discussing composition. Taking pictures is not simply point and shoot (although it might be in the right circumstances). Expertise grows from experience. I am better now because of all the mistakes I have made in the past.
That desire for improvement can also be seen in the unusual growth of film use in recent times. Like the comparison between DSLR and smartphones, this medium seemed to be on its last legs not long after digital cameras began to gain traction. Not only has film refused to lie down, but it is growing and evolving, not that any new film cameras have appeared just yet. In my bag is a new film type, just released in the USA from CatLABS. New films are also being readied for release by other companies.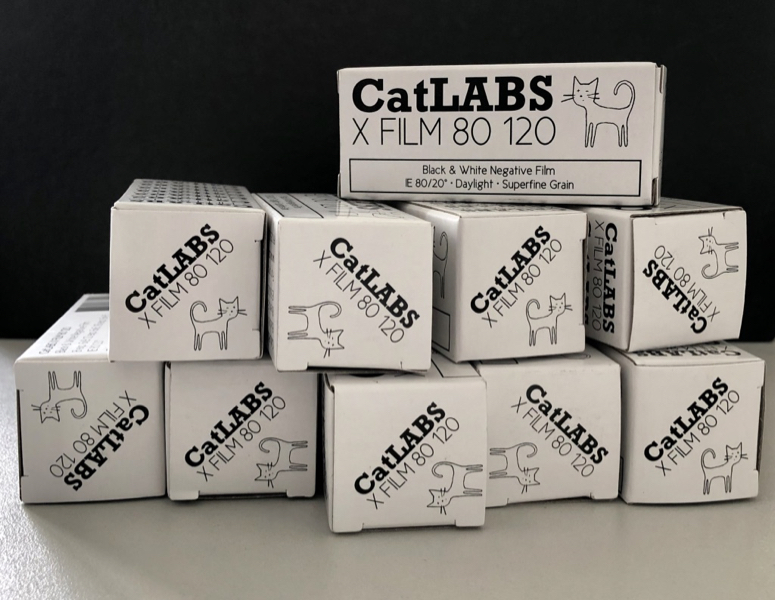 CatLABS B&W, ISO 80

I know why I returned to film, but people younger than me who have never used the medium are now buying used cameras with a new enthusiasm. One of the reasons I started writing this was that on the same day Om Malik's comments appeared, I met with a student - a year 3 mechanical engineer - who had just started using a 35mm Pentax with some good results. His reasons were similar to mine, even though he had not used film before: he liked the way he had to slow down his thinking and approach the taking of a photograph in a more methodical way.
The used camera market used to be tucked away in dark corners of shopping centers or in small backstreet shops. eBay has had a considerable affect on worldwide availability and I have bought several cameras online: from the UK, Japan and elsewhere. This wider market may be affecting some prices for desirable cameras, although there are still some cheaper purchases to be found.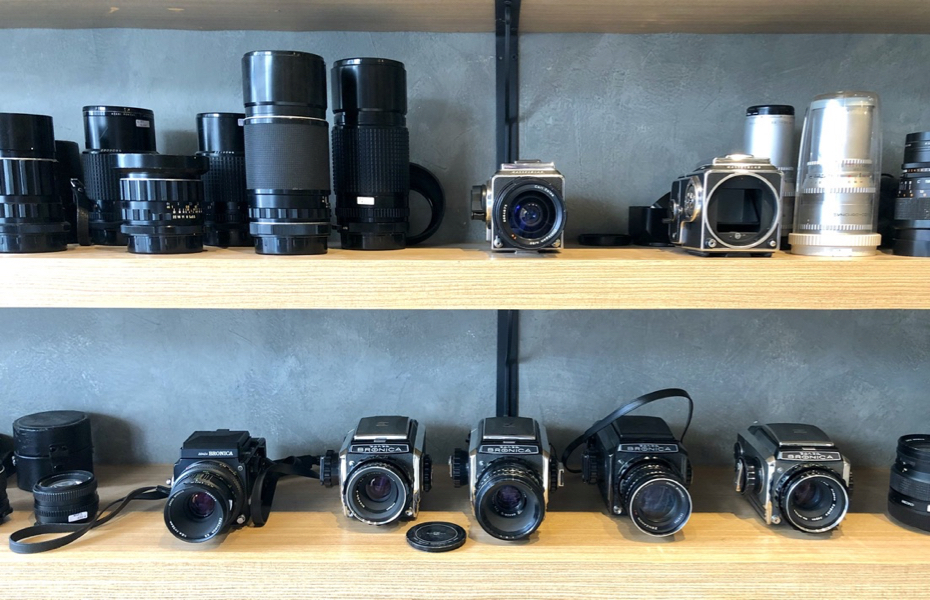 Unit Camera, Lido Complex, Siam

There are also specialist shops that now tend to have an online presence, although many have premises in major cities. In Bangkok where I am, while there had been a number of used camera shops in out of the way areas of the city, new shops - aimed at younger clientele - are also appearing. However, with the city center locations where rents are higher, the prices of the cameras are sometimes more expensive than online sources.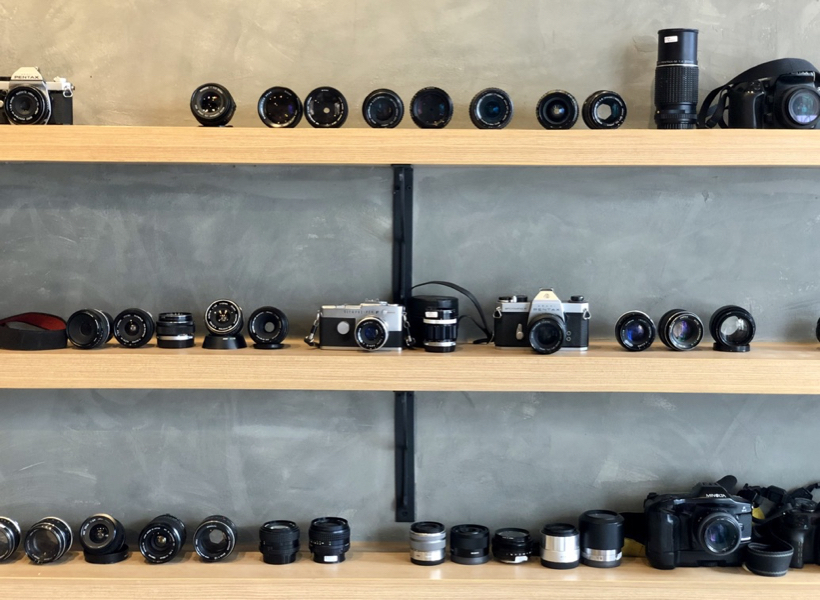 Unit Camera, Lido Complex, Siam

The implications are that many users want quality over quantity rather than the simple point-and-shoot capabilities of smartphones (even though some apps allow more sophisticated operations). To survive what is currently a contracting section of the industry, rather than mass-production of cheap cameras, there should be more focus on higher quality cameras of which the D850 is a good example, along with the Z7. If Hasselblad and Phase One are still able to survive with their higher priced cameras, there is a good case for concentrating on that value-added sector of the industry.
This will mean some contraction in the size of the respective companies, although none of the top four (Canon, Fuji, Nikon, Sony) relies solely on camera sales these days. Hasselblad, Leica and Phase One should be regarded as specialist; or highly desirable. They already have a loyal user base that appears to be growing as users recognize the value and potential of these brands.
Advances in technology have seen several industries contract: newspapers and television by reason of the internet; cameras because of smartphones. Some sections of the media are finally beginning to recognize that specialization is a healthy alternative. Camera makers have clearly recognized that the smartphone is causing lower sales. Their response should not be more of the same, but fewer and better.
Graham K. Rogers teaches at the Faculty of Engineering, Mahidol University in Thailand. He wrote in the Bangkok Post, Database supplement on IT subjects. For the last seven years of Database he wrote a column on Apple and Macs. After 3 years writing a column in the Life supplement, he is now no longer associated with the Bangkok Post. He can be followed on Twitter (@extensions_th)