Cassandra - Weekend Review: Fool me Once
By Graham K. Rogers
---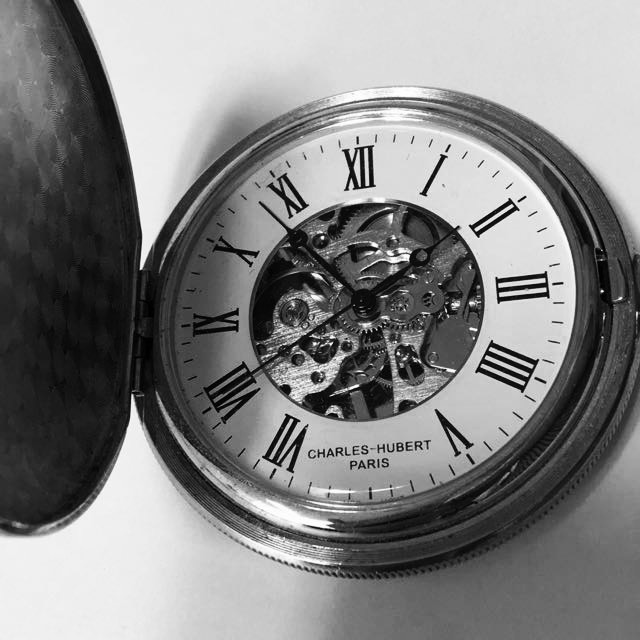 The current tariff negotiations between the USA and China are fueled by brinksmanship and ego. Businesses will be affected in both countries. Companies who use subscribers' data need to be wholly trustworthy: just because many subscribers use their services may not be sufficient proof. If you sue a large and famous company for $1 billion, you need to prove your allegations are cast iron or expect to fail.

There is a certain amount of brinksmanship with the current trade talks between the USA and China. While the Chinese negotiators are looking at this with a total seriousness, I am not sure if the tariff-maker in chief sees the mooted 25% levies on a wider range of goods as anything more than a short-term negotiating tactic. An item in France 24 suggests that these latest raises in tariff rates show America's frustration in that it cannot browbeat China. In the meantime, bankers, companies and governments are trying to hedge their bets and the stock markets are showing instability.
If this is just to stroke a failed businessman's ego, this is not doing the USA any good at all. David Frum on The Atlantic in an article well-worth taking the time to read has a critical look at these negotiating methods and they seem to be just bluster.
The world is absorbing the lesson that Wall Street learned in the 1980s. Trump has only one negotiating move: Take an aggressive position, try to deceive others and maybe yourself about your own strength, issue threats you cannot fulfill, and then retreat amid losses if the bluff is called.
The Chinese will not respond well to that sort of approach. This is also especially risky when some senior members of the government are pushing aggression and potential conflicts in several continents. As one person wrote of Bolton this week, he never saw a war he didn't like.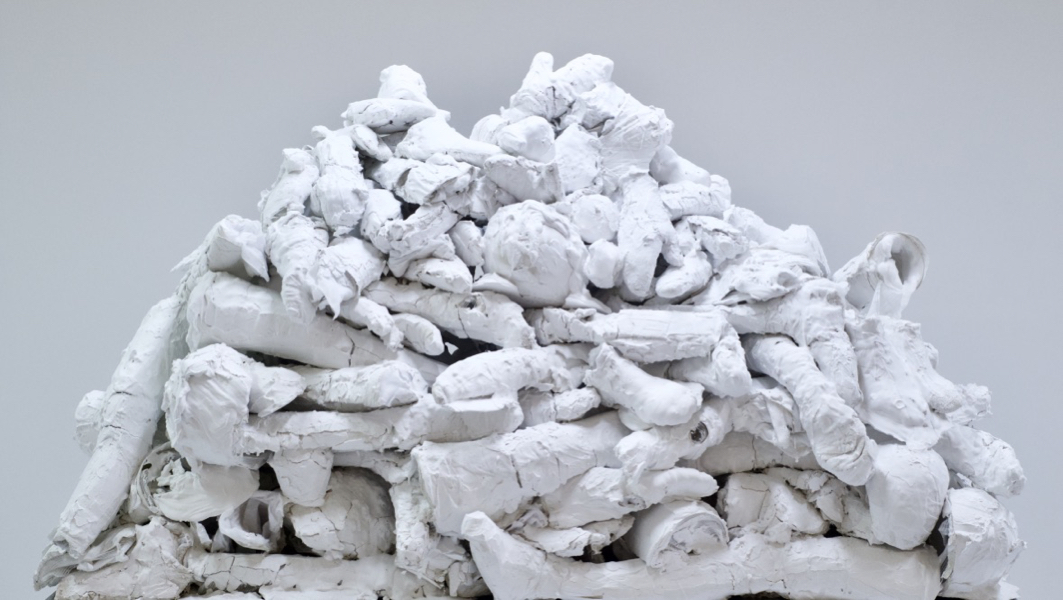 Symbolic sculpture - BACC Bangkok

I had mentioned a few months back when the first round of tariffs were being applied that initially the effects on Apple may be minimal, particularly as many of the parts were made in other countries before being sent to China and would probably not therefore be liable to any tit-for-tat charges. With the threat of a 25% triff on a wider range of goods, there is little chance that China would not retaliate if negotiations fail - and they would be quick to respond if they thought the talks were not being held in good faith.
Others are seeing the risks to Apple. Katy Huberty at Morgan Stanley, for example, is predicting a possible fall in the Earnings per Share (EPS) of about 23% or $3 in the next financial year in the worst case scenario (Brandy Betz, Seeking Alpha). While I am not in any such position to estimate figures, it would seem that under the current scenario, there could be problems.
However, as I mentioned early in the week, the 25% tariff level was a figure that had been put forward a while back as a trigger for Apple to consider moving some of its operations out of mainland China. This could affect the thousands of Chinese employed to make Apple products. Foxconn has assembly plants in Taiwan (where it is based) moving some operations could work in the short term, as well as moving other operations to India and countries like Vietnam, Malaysia and Thailand, where Delta Electronics was an Apple supplier for several years and has several factories. There is also the Foxconn vaporware factory in Wisconsin: they have the land, they have the permissions and the President loves it, but thus far the plot is untouched.
That might take care of the manufacturing side of the tariffs problem, but the other half of the equation is sales. If China retaliates and imposes additional levies on American products - of which Apple is a rather visible icon - the losses to Apple could be considerable.

We noted a few month ago that the data center that was to be built in Ireland was cut short after planning objections by locals and the construction was moved to Denmark - using an Irish company - but that went all wrong too and Apple dismissed the contractors.
Owing to a decision by the planning authority to continue the appeal in the interest of future objections, even though Apple was no longer interested, the Supreme Court in Dublin allowed the appeal. As Apple still has the land, that is just a plum waiting to drop. I note also that Apple is now the largest company in Ireland and is shown in the Irish Times Top 1000 at Number 1 (Google is 2nd). Apple leapt 10 places to the top and this is mainly due to the way it handles taxes there.

Some of my students were overwhelmed by news coming out of the Google-fest this week. One group had been planning to create an iOS app, but the new features they had intended to include were suddenly announced by Google. Although we talked about the idea of "reinventing the wheel", there is some validity in them continuing along their own path as the Google ideas are still only in beta, and the purpose of a student project is (in part) to bring together all the skills they have been taught.
Google CEO Sundar Pichai tilted at Apple with his idea that Privacy is being sold as a luxury (Ben Lovejoy, 9to5 Mac). This is a bit rich coming from Google's leaky sieve. I am not convinced by his comments about not selling user information: the whole infrastructure is aimed at maximising the data available. Then there are the allegations about Google Play apps that may not be as safe as they should be. Many have criticised Apple's walled garden, but the alternative is not as clean as users deserve and that walled garden is a better bet for some.
Also commenting on the words from the Google CEO, Mike Wuerthele and Malcolm Owen (AppleInsider) suggest that despite Sundar Pichai's fine words, there is much to done to convince the world (and me for that matter) that it is truly concerned about privacy. Wuerthele and Owen point out that for all the comment about trust from millions of users (most of whom, may not be aware how their data is hoovered up), "Google uses this data to make gobs of money, and Pichai just skims over that" and the "targeted ads . . . are absolutely a use of consumer data without permission."
I use the Apple system because it is more secure and while accepting I pay more for most products, such as the $1,000 iPhone X, at least they usually work better than Android products for twice the price. My only gripe on pricing is that in some countries, like where I am, the product is the same price (when taxes are factored in) as they are in Apple's favored 18, but the services and features are often crippled.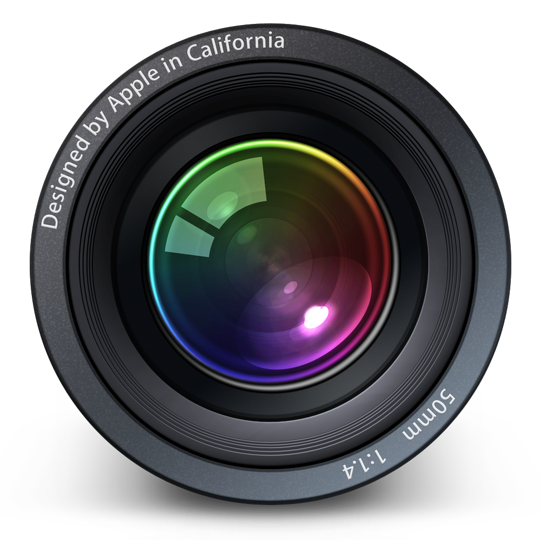 I mentioned earlier in the week how I was preparing to update some software in preparation for the next version of macOS. I know Aperture is end of life along with a bunch of 3rd-party apps, including Fetch, my longtime FTP software. I had thought about Transport 5, but saw that this was by subscription. A reader sent me email this week and pointed out that when Transport 5 is purchased (or downloaded) using the Mac App Store, there is a monthly subscription (I try and avoid this), but he added that purchased directly from theTransport 5 site, there is a one-time charge. I will be heading over there real soon.
It was revealed that the LG Ultrafine 5G display is no longer available in the USA (Juli Clover, MacRumors). I am not sure if this adds to the rumours about development of a new display to go with the long-promised Mac Pro, but this type if display should be in the Apple lineup for those real Pro users (who could also use a real MacPro)
While we are on expensive Apple gear, I have mentioned my sticking "N" key on the MacBook Pro and my dithering about going to an Apple agent or even the only Genius Bar in Thailand in IconSiam. For some reason, as soon as I started thinking about this, the problem seems to have been cured. That indicates that in all probability there was some detritus under the key and it has now moved.

A couple of weeks ago online sites were highlighting the story of a student who was arrested for theft in a couple or more Apple stores. He said he was wrongly identified by Apple's faceID and claimed that it was because he had lost his temporary driverID, so promptly fired up the lawyers and sued for $1 billion. I commented then that this was ambitious and unrealistic.
It seems now that the case is not as clearcut as he first claimed. Tim Cushing (TechDirt) has done some digging and lined up a number of facts that might put his case in doubt, and certainly the potential jackpot he was after. It seems that Apple does not use the type of technology he claimed identified him: it is just plain old CCTV.
The real thief may have found the lost permit (which is not a photoID) and used that, with Ousmane Bah's name. With the permit and the name, the face of the real thief was cross-referenced (same face of course) and that information passed on to the police who made an arrest: Ousmane Bah, not the real thief. Apple and the police acted in good faith, with real information, and could not know that the ID had been stolen at the time. So no facial recognition, no thief, and in all probability no $1 billion.

I had mentioned earlier this week the work of Steve Troughton-Smith in looking at the potential of Marzipan, apparently planned for release at WWDC next month. With the other rumours concerning new features on Macs and iOS devices, this is gathering some interest in developer circles. Craig Hockenberry (IconFactory) has a useful summary of what Marzipan may mean, including a look at some of the work of Steve Troughton-Smith. This is a good read and worth taking the time over. It is not just going to be like flipping a switch to make iOS run on the Mac. That is actually something I hope is not going to happen.
A few months ago there were some rumors about the breaking up of iTunes and removing some of its functions. This week, a number of sources, including Guilherme Rambo on 9to5 Mac have written about a new Music app for macOS 10.15 that is based on iTunes and not iOS. It had been thought that this would be part of the Marzipan development strategy, but this is not so according to sources who would know. The new app is expected to focus just on music rather than the iTunes current mish-mash and like the iOS app, will be called Music.

Epson made an interesting announcement a few days ago concerning some new augmented reality glasses. It has been developing these for a while and some earlier versions are already on sale. These glasses use "an OLED-based projection system that beams its image directly atop your line-of-sight of the real world". These are different compared with earlier versions in that do not need a special Android box. They plug into smartphones or PCs with USB-C. I saw two articles that discussed these: from Adi Robertson (The Verge); and from Chris Davies (Slashgear). Both have some useful comments.
Now wouldn't it be something if the next iPhone also had USB-C?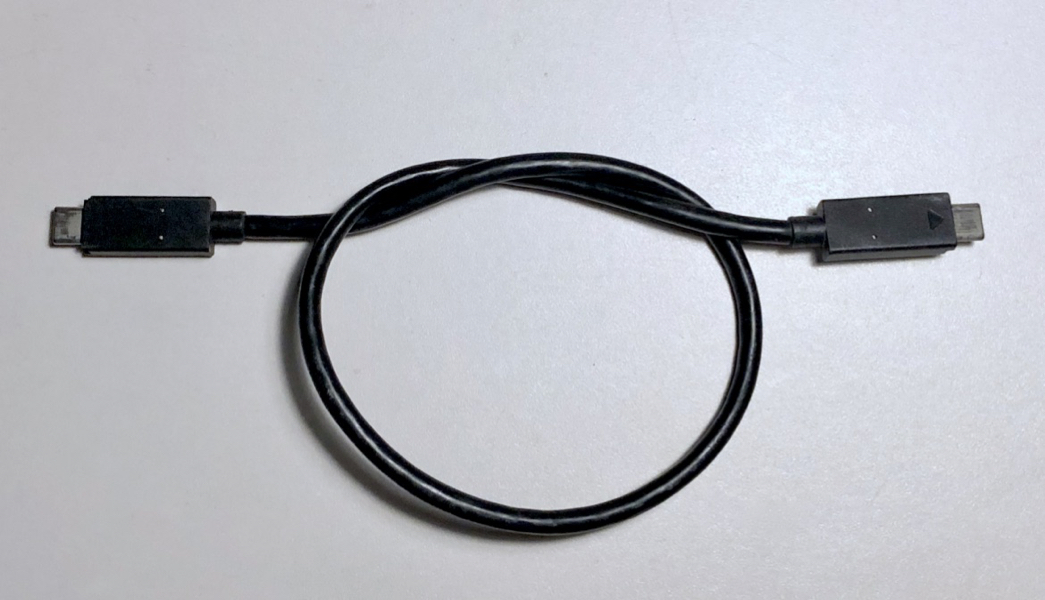 Graham K. Rogers teaches at the Faculty of Engineering, Mahidol University in Thailand. He wrote in the Bangkok Post, Database supplement on IT subjects. For the last seven years of Database he wrote a column on Apple and Macs. After 3 years writing a column in the Life supplement, he is now no longer associated with the Bangkok Post. He can be followed on Twitter (@extensions_th)