Cassandra - Tuesday Review: Shifting Sands - Apple and its Products in a Changing World
By Graham K. Rogers
---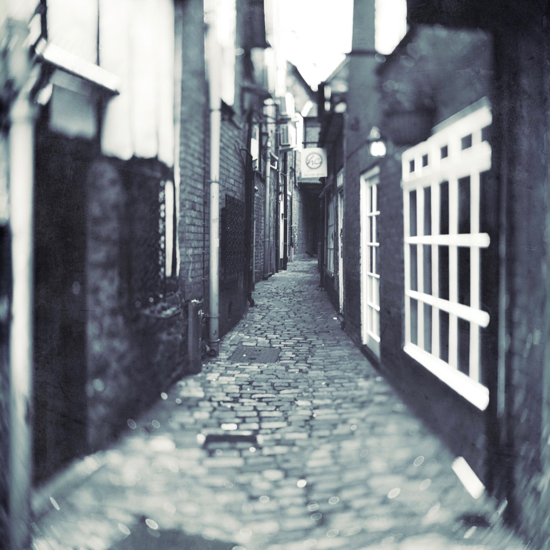 Apple reported its figures last week and Wall Street reacted positively, although Trump's threat of a 25% tariff for China affected markets and companies like Apple may have to rethink strategies. There may be several major adjustments to software on iOS and the Macs, as well as some new hardware. And more.

The overall figures that were reported last week in Apple's Q2 2019 report were respectable and within the guidelines, although some in Wall Street always want to see the grey clouds when there is any hint of a silver lining. There were some less positive points, particularly with the reported drop in iPhone sales (36.4m worldwide - Juli Clover, MacRumors) although this was expected and the winner here is Huawei with its sales in China.
There are reports this week that President Trump's new chapter in the fabricated trade war with China will see 25% tariffs applied more widely and that Apple is likely to be affected by this (Ben Lovejoy, 9to5 Mac). The share price dropped at the start of the week, but then recovered a little. Some are hoping that this talk of higher tariffs is just Trump bluster: a negotiating tactic. However, as this number was earlier said to be critical for Apple, we could see the company move some of its operations away from mainland China to other countries. Taiwan is possible of course as Foxconn have operations there; also India as that might help Apple's difficulties in trying to pry open that huge potential market; but there would also be pressure to move some more manufacturing to the USA, which is not going to help reduce costs at all.
That victory in phones may not carry over to other products, or to other markets. Sales of the iPad increased and (having bought another myself recently) this is not a surprise, and will affect Mac sales to an extent. However, despite what some want to happen, iOS is not macOS, although there is to be some closer development of apps (more on this below).
In the conference call, Tim Cook was tight-lipped about the QUALCOMM settlement as the secrecy of the numbers was part of the agreement. However, by Thursday, QUALCOMM had apparently released the figures in a legal filing ($4.7b) and this was all over the Internet. Compared with the figure that Apple was after at the start of the aborted court case, this seems low.

IDC was criticized in several online sources including AppleInsider because the figures it provided were apparently totally unreal: "to the point of embarrassing" (Daniel Eran Dilger). The article analyses some of the faux reporting by some of these analysts. AppleInsider (Mikey Campbell) also reports the figures from IHS Markit which are considered to be much closer to reality (this time). Apple said nothing about the IDC figures and filed their own SET-required information, showing a drop in most markets. Xiaomi were apparently upset by the IDC report (AppleInsider) which misreported their figures by some 2.5m and put their own sales online.
I despise those analysts who only examine Apple as a short term investment, so I often quote the 10 year chart which shows an almost inevitable rise in the share price, with the occasional dip. And then the slope continues upwards. I note that the World Economic Forum also showed a similar chart when it had a recent look at Apple in the 21st Century. The chart not only has an overall look but shows the rise and fall (iPod) of all product lines, with the Mac growing ever so gently still, but way beneath the iOS devices and services.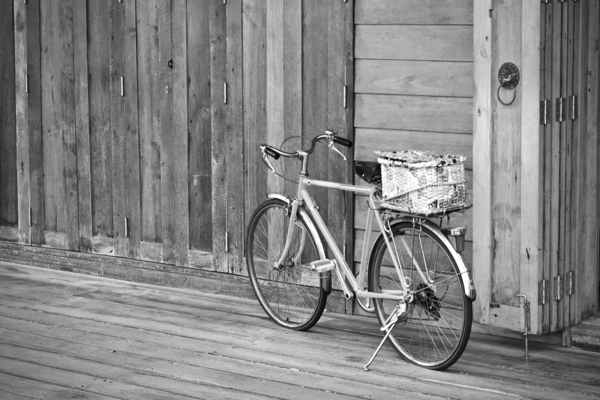 I find that the way Wall Street analysts guesstimate is sometimes frustrating, especially when their predictions seem aimed more at easing the share price downwards so that profits are available when the price rises again. Writing in Wall Street Journal, Spencer Jakab notes how journalists took the idea of Burton Malkiel and his "random monkeys" and selected a number of stocks by throwing darts at lists of names.
The results were interesting as these random selections performed better than the choices of some highly-paid analysts. The full article is behind a paywall. I don't normally link to such content, but this seemed significant enough in the light of the cavalier attitude many analysts have towards Apple.
As well as Wall Street, there has been some wringing of hands in the tech press of late about where Apple is headed, with the consensus being, Nowhere. There has been criticism about the relative blandness of the product line and its evolution; with additional comments related to the poorer quality, especially with the butterfly keyboard. Although I read and reread what I write, you may find a word or two with the character "N" missing. Other users have keyboards with worse problems.

QUALCOMM may receive billions from the Apple settlement, but the DOJ is still looking at the question of a monopoly and has asked for discussions with Judge Koh (Patently Apple) on the question of 5G. They want to avoid handing the family jewels to Huawei if QUALCOMM were penalised or forced to break up its divisions. This could leave the field totally open to the other main player in this critical market: Hauwei. Those I have put this idea to are horrified.

On Sunday evening an email arrived with the information that Waterlogue for macOS was available for download. This was a day earlier than I had been expecting and I was out with friends. When I arrived home a couple of hours later, I installed the app and had a look. I am familiar with the iOS version and have used it for a few years to good effect. This desktop version was nicely scaled up with some more filters and a selection of adjustment tools.
I wrote a review of Waterlogue and updated not long after midnight. It was easy to work with although I had a couple of problems with the large images I work with. The RAW photos from my Nikon are around 95MB each and my iCloud settings mean that the full size file may have to be dowloaded if needed in other apps. The link between Photos and Waterlogue was not working smoothly with some of the older images: those I had taken a couple of days ago, and images from sources like the iPhone were fine. I have also experienced problems with editing apps on iOS when I try to access images in iCloud.
Waterlogue Image - iPhone Photo of Newly-arrived Film

To solve this, I exported any images I wanted from Photos and then used the file menu to import. To test this a little further, the next morning I exported a RAW file (NEF) to the desktop and used Waterlogue's File menu to Import. It was slow to appear and then the normal processing took place and I exported a version with no problem.

Last week I mentioned the developer Steven Troughton-Smith who elicited some comments when he Tweeted about Marzipan and the forthcoming API that will allow iOS and macOS to be created with one basic set of code: there will be some additional coding needed for final release on each platform, but it will save totally rewriting the app for the two operating systems. He followed that up with a Tweet that had an image showing his desktop with a number of apps that are already being prepared for this future.
There will be other new features for iOS and macOS announced at WWDC. Some will not be announced exactly, but if you look at the slides that are shown when the presenter (Craig Federighi?) discusses new technologies, there will be a significant list there. As well as Marzipan, there has been some discussion over the shortcuts that we use. Many are familiar with Apple Script and some have used Automator; but with changes in Apple, plus the new Siri shortcuts on iOS, it is expected that some changes are in the pipeline. Jason Snell (6 Colors) discusses some of the points involved with this potential "automation schism". It is not as if current automation will disappear, but there may be some bridging which also seems to be part of the idea behind Marzipan. And who knows where the closer methods of working on the two systems will lead to?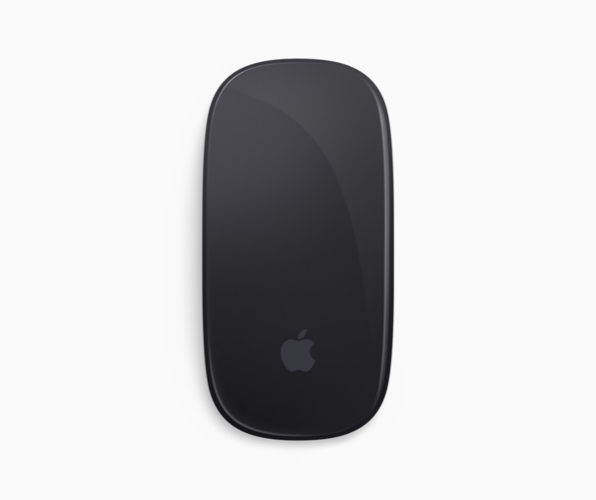 There were some rumors a couple of weeks ago about providing mouse and trackpad support for iOS devices, although it is not clear if this would be a software or firmware change. This week there is a related comment (Chris Burns, Slashgear) that suggests it may be possible in some undefined future (perhaps WWDC) that "iOS devices may be allowed to mirror, control, and add to the screen of a Mac.""
Vaguely related is a story by Matt Hanson (TechRadar), that I saw early Monday morning, in which puts forward an argument for the purchase of AMD by Apple, to go with the 20 or so companies Apple has already picked up this year (Chris Potuck, 9to5 Mac). The idea has been suggested before, usually when Wall Street is theoretically trying to spend Apple's cash, but Hanson does add the idea that Apple is less than happy with the performance of Intel processors currently. Another report suggests (hopes for) the long-awaited new MacPro and a 6K external display (Roger Fingas, AppleInsider)

Anyone who follows me regularly will be aware that I do not use Adobe, partly because of its prices, its webpage accessibility; and I do not like subscriptions either. On that last point, it was interesting to see that Adobe has increased the price of its Creative Cloud from $10 a month to $20 a month: double (Michael Potuck, 9to5 Mac). That's one of the problems of subscription services: Sooner or later the user can be held to ransom. I maintain that for most users there are plenty of other applications that will allow good editing of photographs, available both for desktop and now increasingly for the iPad. Both Pixelmator and Affinity have excellent editing applications; and there are several other apps with fewer tools that allow quite sufficient editing. One of my favourites on iOS is Darkroom, while on macOS, there are many available, but one of the best for its wide range of tools is Graphic Converter.
This all makes me weep (figuratively) in the light of Apple's announcement that Aperture will no longer run on future versions of macOS. I knew that the end was inevitable, but the announcement was still a bit of a jolt. The arrival of the Nikon D850 forced me to move most operations to Photos, although I did examine several alternatives before shrugging my shoulders and accepting that option. Aperture does not support the latest RAW files from the D850.
However, I have several years of images from D70, D7000 and iOS devices all carefully stored on external media which I will now have to reorganize and work with: cue procrastination. It will be possible to import to Photos, but as they are already organized in separate libraries on a hard disk, I could either export as original files and start again - perhaps with additional libraries in Photos - or use another app, such as Hasselblad Phocus or Luminar 3, both already installed on the Mac.

As well as Aperture, I know that a number of other apps will be coming to their respective ends, such as the FTP program, Fetch, which I have been using since System 7. Other apps which I use rarely also pop up from time to time with reminders about their imminent ends. I had moved to Feeder 3 for creating RSS feeds and actually wish their were a suitable app for this on iOS. Fortunately, most of the apps I use on a regular basis are ready for the update to macOS and my main concerns therefore are Aperture content and setting up a Fetch replacement. I had been thinking about Transmit 5, but a closer examination reveals that this is a subscription service and I try and avoid these: apart from iCloud, that is. Almost any cloud service would, by its nature, require a subscription.

I have mentioned in the past the value of using key commands for efficiency and on the iPad I use a number which I had regularly used on my Macs. If you have an external keyboard (like the Logitech or Apple's own Magic Keyboard), hold the CMD key down for a list of those available in whatever app you are working in (or the desktop). I am writing this in Notes and there are 14 shown. I mention this as Paul Horowitz (always worth following) on OS X Daily has a list of 28 shortcuts. Note that when you press the CMD key, only 17 are revealed.

Graham K. Rogers teaches at the Faculty of Engineering, Mahidol University in Thailand. He wrote in the Bangkok Post, Database supplement on IT subjects. For the last seven years of Database he wrote a column on Apple and Macs. After 3 years writing a column in the Life supplement, he is now no longer associated with the Bangkok Post. He can be followed on Twitter (@extensions_th)