Cassandra - Monday Review: The Heat on Apple, Samsung, and Me
By Graham K. Rogers
---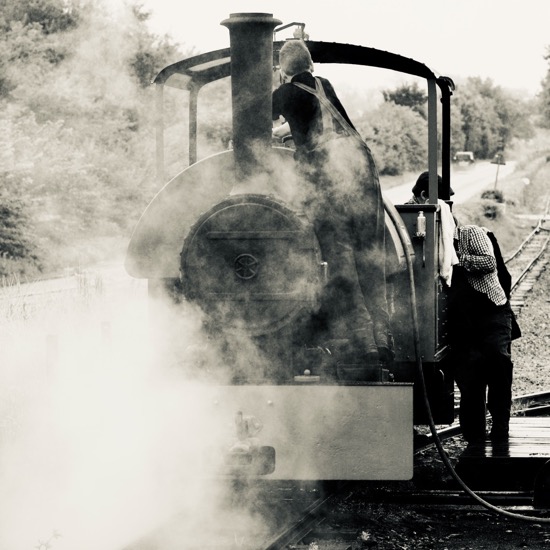 The temperatures here this week are in the high 30s C which has me wilting, although I am still working: just running from shadow to shadow. Apple's new world with QUALCOMM has rejuvenated both companies in different ways, while Leica and Samsung have their own, very different disasters to contend with.

The recent new year celebrations in Thailand for once saw a reduced death toll on the roads and I noticed that in some areas of Bangkok (at least) there were fewer people about throwing water. I use the short holiday to catch up on some reading and other work, including editing of academic papers which has been taking a lot of my time recently: some people have realized that writing is not magic.
The period also sees me taking fewer photographs, although I do carry a camera with me most of the time. I cut down on the use of film last month as the shop where the exposed rolls are developed has closed temporarily for refurbishment. In anticipation of the re-opening, I took a walk this Sunday with my DSLR (Nikon D850), one of the Hasselblad 400C/M cameras I have, and the Agfa Record III. Both film cameras are medium format.
While I do have 35mm cameras (Nikon FM2 and Mamiya DTL1000), I find the larger format more satisfying to use, even if there are fewer photographs from each roll. The Hasselblad (and other cameras I have) take 6x6 images (12 images each roll), but the Agfa takes 6x9 (8 images) and I find these rather satisfying. When not in use, the Agfa folds up and can almost fit into a pocket: the Voigtländer Perkeo I have (6x6) will.
Film cameras and Nikon D850 with 50mm lens (right)


I had made 3 film cameras ready for Sunday morning but left the Voigtländer at home because I would have needed 2 bags. As it was already 32 deg C at 0900, I decided to carry the Nikon round my neck and take just the 50mm lens which I think gives me a good compromise. Within 10 minutes my shirt was soaked. When I went home it took a couple of hours for the shirt to dry out. As a note, afternoons will be reaching 39 degrees this week, while in the north of Thailand they are already recording low 40s.
In a couple of hours, I took over 50 images with the Nikon and spent the afternoon editing some of them after exporting the RAW files to the SSD I have for the purpose. As I have viewed these on the Mac in Photos, I do not keep those images that are blank, or mis-taken: sometimes in moving the camera, my finger is a bit trigger-happy. Everything else is stored. I also took 2 rolls of film.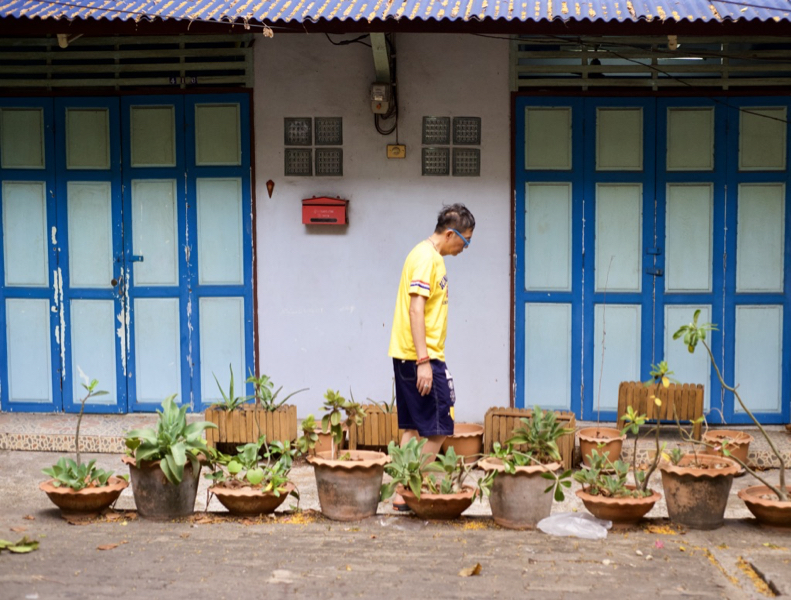 Talat Phlu - Photo from Nikon D850

Although I have a couple of Hasselblad cameras and prefer medium format film, if it were possible I might go for a Leica: perhaps the M6. For years, Leica has been a watchword for quality, in part because of the exceptional lenses available, some of which cost astronomical sums; but quality does not come cheap.
Over the weekend Leica had a major problem with its Chinese market when an agency in Brazil put out a video - with the Leica logo displayed - that was meant to celebrate the immediacy of the camera for journalists. It included some clips that referred to the Tiananmen massacre, which never happened of course. Years ago a Chinese student stayed at my house and was watching TV one evening when the famous clip of the man standing in front of a line of tanks came on. He recognized the location, but was astounded at the events depicted, never having seen them before.
Several people in China posted about the "offensive" nature of the video and it appears Leica, which claims this was not produced by the company, was banned (Michael Zhang, Petapixel). As others (like Apple) have found, sales in China will have a significant effect on the bottom line. Losing all sales will affect the company considerably.

Last Monday evening here when I went to bed I was fully anticipating the next few weeks of the Apple and QUALCOMM trial. The jury had been selected, the site of the court was fine, and there had been noises about Apple suing for several billion dollars. There had also been some noises in the previous few days about the difficulties Intel was having concerning its venture into 5G modem chips. There had been some delay, with some critics beginning to doubt if they would be able to provide the correct chips for a new iPhone in 2020.
One of the first headlines I saw when I looked at the news on my iPad on Tuesday morning was that it was all over. On the face of things, this looked like a sensible business settlement. QUALCOMM needs the business, Apple needs the chips. QUALCOMM share prices rose significantly after the settlement, while Apple share prices continued their upward trend ($203.86), despite other pressures.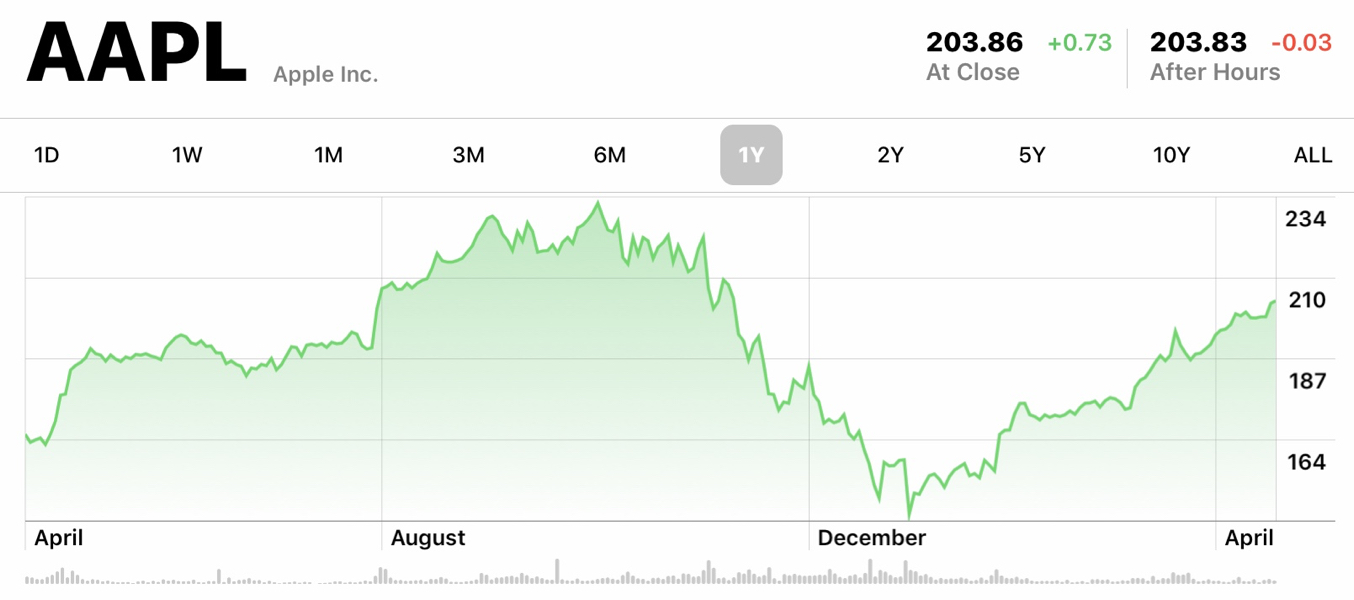 A short while later when I was looking at Twitter there was more news: Intel was pulling out of the 5G modem business completely. So there are some questions about this: when did Apple know that Intel was pulling the plug? And was this what prompted them to make a settlement? The idea put forward was that it was just sound business practice: Apple does need QUALCOMM's chips, and QUALCOMM would like to see the end of all this messy litigation. I do wonder however, if they had known that Intel was leaving this corner of the business, would they have settled quite so easily? A number of commentators had a look at the background and more specifically the timing.
Obviously, plaintiffs or defendants do not want to show their hand at the start of a case, nor would any company enter negotiations by being totally open about their position or how much (say) they were willing to pay, but the news of Intel's decision was obviously kept quiet until after the agreement between Apple and QUALCOMM was reached. I am sure that one way or another this is going to bounce back and lawyers will be arming themselves for another class action suit.
Currently, Apple is on the receiving end of a couple of lawsuits concerning its knowledge of the battery-throttling issue in some phones because when a replacement battery program was created, many may have opted for that rather than buy a new phone. I am not sure how the lawyers are going to prove that affected the share price (among all the other Wall Street negative pushes against Apple). Nor am I sure, in the light of the way many companies have been affected by trade problems in China in the last year, how Tim Cook and Luca Maestri could be said to have concealed the potential for reduced sales there. But I am not a lawyer, especially not one who is paid by hours and not results.

I often criticize the approach of Wall Street to Apple and several times have commented on how hand-wringing negative reports appear magically in the few weeks before any Apple financial report. As Q2 2019 is due in a week, negativity is in the air, although even I am astounded by a comment by Brandy Betz (Seeking Alpha) which headlines the Q1 2019 fall in iPhone sales: repeat, Q1 2019. This is history. The report adds, "Q2 shipments are expected between 28M and 33M units, down 21% to 24% on the quarter," but no one knows that as Apple no longer releases these figures, so the analysts are having to resort to intelligence. Or not.
To counter that negative view, Counterpoint Research (Tarun Pathan) reports that "Apple continues to lead [the] global premium smartphone segment by capturing more than half of the market"", and Macy Bayern (Tech Republic) looks at similar reports from CIRP (Consumer Intelligence Research Partners) showing that the iPhone outsold Android phones in the USA in the calendar Q1 (not Apple's Q1).

I have been to several one-on-one product briefings with Apple and the features of the device were explained before I was given a test device on loan. All of the devices were ready to roll. In most cases these were early release versions, except for the iPhone which always arrived in Thailand later than other countries. In an Apple briefing, I couldn't ever imagine that I would be told, Don't remove this because it will break, or Don't put the stylus in its slot upside down (remember that?), but Samsung's new foldable screen phone (at an incredible $1,980) not only has that instruction on consumer devices, but if the protective screen is removed, it may not be long before the display packs up.
Several journalists with pre-release versions of the Ford, began to post images online last week showing various problems with the display and Samsung was quick to ask for the return of those devices so that any faults could be examined. I bet they were pulling their hair out. There have been several instances in the last few years where the company has seemed to be in a haste to be first to market (or following soon after) and has released a device (or two, or three) that is not consumer-proof: igniting batteries; that stylus that could only be put in one way; and poor execution of its copycat fingerprint ID and FaceID solutions. What is the point if the advertising copy looks good, but the product does not do the job? For sure, Apple has had some problems, often highlighted by a press eager to see faults.
Overall, Apple designs for user experience and not to be the first with a new gimmick. I would far rather Apple be last to the market if being first means a product that fails when it is used. Nor would they have the embarrassment of withdrawing a faulty product, like Samsung has apparently had to do with its combustible batteries and now its flagship foldy phone. The product release in China (that all-important market for so many companies) has been "delayed" with no reason given and no rescheduled event (Singapore Business Times/Reuters ).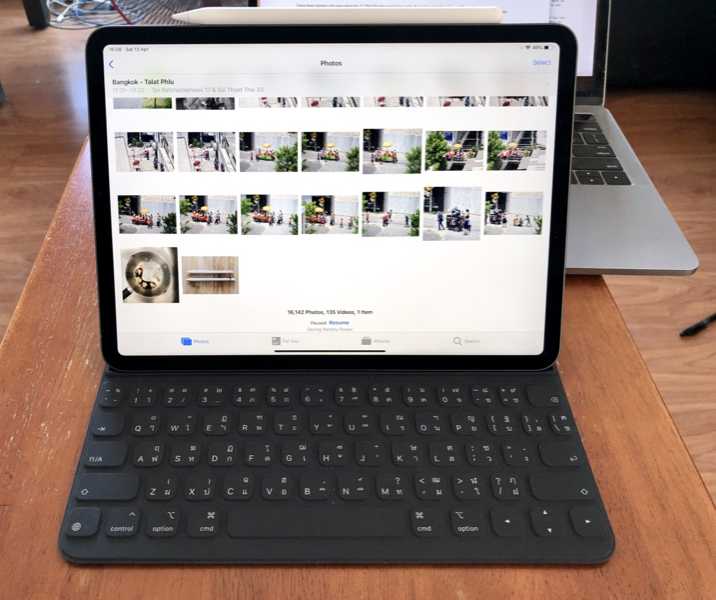 One of the difficulties I have with the otherwise excellent iPad Pro is because I am left-handed. I tend to grab the device on the left when opening it up with the keyboard and case attached, but FaceID requires the camera and my left hand often covers this. There is a small message on the screen with an arrow to indicate that the camera is covered, so they already thought of that, but it doesn't stop me doing it; at least not yet.
There was Antennagate, which is a problem of attenuation that can occur on any phone (Apple did make improvements); the Cube, which overheated; the bendy iPhone (the alloy was changed later), which could not beat the laws of physics; and of course the current keyboards on some Macs. I have see some refer to the cancelled AirPad as a failure. Quite the contrary: rather than release a product that was not up to proper standards, Apple decided not to release it, something that Samsung and others might consider, as their attempts to reach the top, might end up as a race to the bottom.
Graham K. Rogers teaches at the Faculty of Engineering, Mahidol University in Thailand. He wrote in the Bangkok Post, Database supplement on IT subjects. For the last seven years of Database he wrote a column on Apple and Macs. After 3 years writing a column in the Life supplement, he is now no longer associated with the Bangkok Post. He can be followed on Twitter (@extensions_th)