Cassandra - Trust between developer and user: A significant update to the iOS RAW photo-editing app, Darkroom
By Graham K. Rogers
---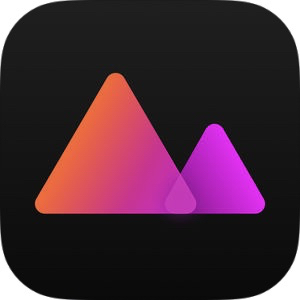 A significant update to Darkroom, one of my go-to apps for editing RAW on iOS, had a couple of minor problems, but within an hour, a new update with a fix was put out. Version 4 of Darkroom adds significantly to import options and now includes an extension for Photos.

I love it when developers respond not just within days, but in hours and minutes. Earlier today (Thai time) Darkroom put out another extensive update to its photo-editing app for iOS. For anyone who works in RAW images this is one of the more valuable apps as it works with the original content, not simply an optimized Photos version, allowing the user to make some quite dynamic edits from the original RAW images. One of the developers of Halide, Sebastiaan de With, has explained this well in a 2-part article and I make no excuses for referring to Part 2 again.

I have been using Darkroom (by Bergen) almost since it first came out and it is my "go to" editor not only for RAW, but also for other high end images, such as TIFF output from 645 Pro MK III (that also saves a RAW image). It is set out clearly although there are some features I do not use, such as Frames and Curves: that needs skills I do not have. The main tools I use are Crop (straighten, perspective, keystone), Editing controls, and Color.
The developers have always been quick to respond to queries and I earlier had a discussion concerning the problems loading the larger output from my Nikon D850, which saves images of around 95MB. There had been a couple of problems with the way these loaded, but understanding how the app works with iCloud and some improvements to the iPhone and iPad versions, mean this is no longer a problem. The app has considerable power.
The 4.0 update today added some flexibility in the ways users can load photographs for editing by Darkroom, including a really useful extension for Photos. Also added are the ability to Import to Darkroom from apps like Photos; Copy from sources such as Dropbox and Files; Drag and Drop (iPad) to import an image or a batch. There is also an imported Smart Folder feature as well as the original album access.

Once the update had been installed, I tried it out with a couple of RAW images. The standalone app was able to handle the images as before: always a good sign after an update. I was also keen to examine the extension, but it was unclear when loading an image in Photos whether I was working on the RAW or an optimized JPEG. When I accessed the extension I saw that there was a limited tool set.
4.0 Update with German (left); 4.1 Update; and Selective Color controls


This is sometimes the case with apps (but see below) and the standalone may have more features than the extension. More significant was that the editing sliders were marked with German words and not English. There is a certain charm to this of course such as in the iOS camera app DSLR Camera by Fulvio Scichilone, which has a number of Italian commands: easy to understand. Some may not be as forgiving and I did not think this was deliberate so I wrote email to the developers.
Within 15 minutes there was a reply: a fix was on the way. I was expecting to look for this tomorrow morning, but by the time I arrived at the station it was already showing in the updates page of the App Store. When I downloaded this 4.1 update the menu had been fixed and I also saw there were now 7 tools icons available in the extension.
While the app is good to use in this form, because I use RAW photographs so often I will probably stick to the standalone app. As an extension to Apple's Photos app on iOS devices, I was particularly pleased to see that the controls for Selective Color and a slider for Sharpen (both only on the Mac version of Photos) could be used to adjust images from within the Photos app, significantly increasing some of the fine-tuning on photographs.
If you have not downloaded Darkroom, do so. This is a strong editing tool and it is good to know the developers are right behind you.
Graham K. Rogers teaches at the Faculty of Engineering, Mahidol University in Thailand. He wrote in the Bangkok Post, Database supplement on IT subjects. For the last seven years of Database he wrote a column on Apple and Macs. After 3 years writing a column in the Life supplement, he is now no longer associated with the Bangkok Post. He can be followed on Twitter (@extensions_th)