Cassandra - Weekend Review: iPhone in Thailand, Ordering and Payments; Ethics, Morals and Surveillance
By Graham K. Rogers
---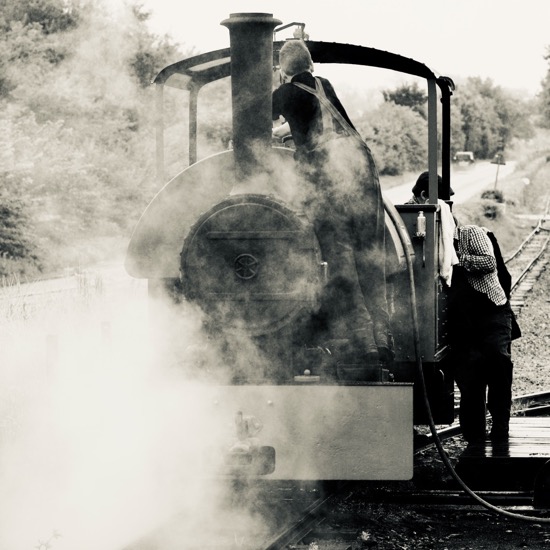 The iPhone has finally arrived in Thailand, but I had ordering and credit card problems. Updates to Apple's operating systems keep coming. I am holding off on Catalina. China has increased its surveillance capabilities using AI and sophisticated camera systems, also adding a need for device users to register with a face image for the database.

When Apple releases a new device, I am fairly wary of early comments, particularly from online sources that seek hit-generating headlines and tend towards the negative. Such doom-laden reports are better at generating hits than a comparatively bland, all-is-good report on a new iPhone. Apart from a couple of reliable sources such as iMore (Rene Ritchie et al) and MacStories (Federico Viticci) I prefer to wait for the iFixit Teardowns, and the later AnandTech analyisis which has now appeared. This time the report by Andrew Frumusanu is in 13 separate sections with the headline, "The Apple iPhone 11, 11 Pro & 11 Pro Max Review: Performance, Battery, & Camera Elevated."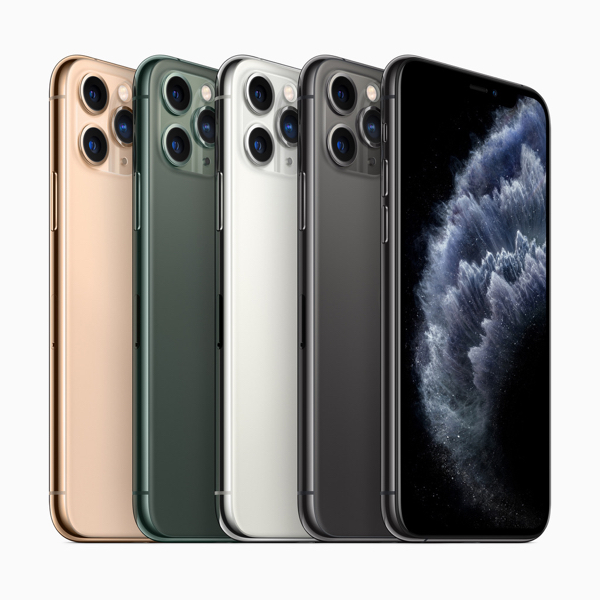 iPhone 11 Pro and iPhone 11 - Image courtesy of Apple

I have just ordered the iPhone 11 Pro which has finally been released in Thailand. Unlike other countries where there is a 7 day ordering window, the date on sale is also the first date on which customers can order online. I have found this a little frustrating as - just in case - I have been checking every day and wasting time. A simple note (preferably in English) might have been useful.
When I went through the ordering process, I noticed I had two options: I could either wait for delivery as normal; or I could go to the Siam icon store on Friday to collect. I did consider that for about 10 seconds, but noted that the store had a special opening from 8 AM and I had a vision of huge crowds. I was spot on with that as Stephen Warwick (iMore) reports on the "Fans [who] flocked to the IconSiam shopping center in Bangkok. . . as the iPhone 11 finally made its debut". Looking at the photographs, I definitely made the right call.
I do not mind waiting a couple of days. However I did notice that although the ordering information said one business day, the delivery to my office was marked for next Thursday. I might have expected Tuesday - Wednesday is a public holiday here - but a message in the afternoon told me that the order had shipped and would be in my hands on 22 October: Tuesday; although the Store app still showed Thursday. In addition, instead of coming from China, the shipping information indicates that the device is already in Singapore, which is a significant change from previous iPhone deliveries here.
A couple of hours after ordering I was checking messages when I saw two from Citibank. That is nothing unusual but when I looked at the amounts involved on purchases from Apple I was less than happy. The aubergine folio case was charged correctly, but instead of 41,990 baht for the iPhone I had been debited 46,890 baht, which looks as if I have been charged twice for the case. When I eventually got through to a Citibank assistant on the fourth attempt, she was most helpful. We discussed the charges and she asked me to send her a copy of the email notification from Apple. At the end she said she would track it and although the charge was pending at the moment, if it came through erroneously, Citibank would dispute it.
I have had some success with this in the past, not with Apple but with a major car rental company in the United States. The deal that was made was reneged on, and I challenged the fee. Eventually the dispute was resolved and I paid zero, which I was happy about. I don't expect to pay zero with Apple. I don't want to, but I don't want to pay more than I have been informed the charge was.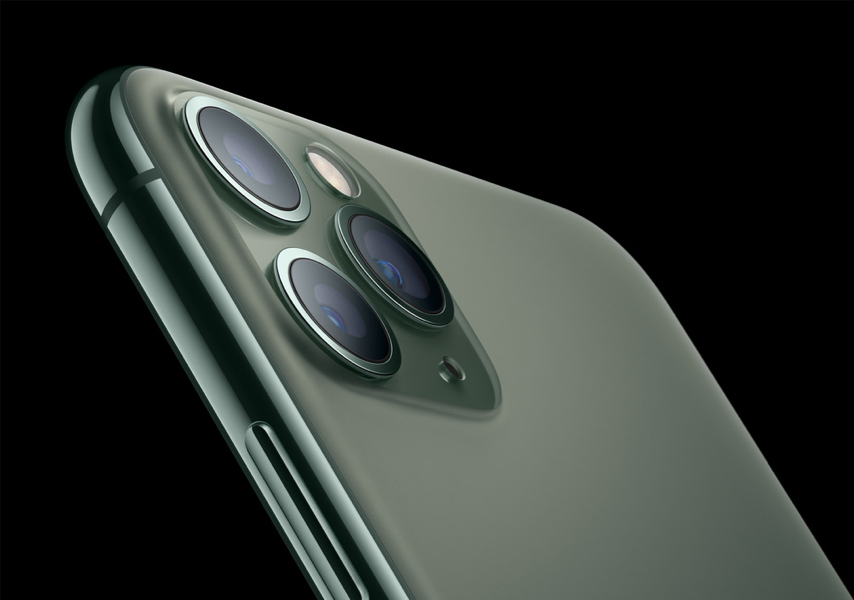 iPhone 11 Pro - Image courtesy of Apple


On Thursday I found an iOS update (13.1.3) on the iPhone. There was also an iPadOS version with the following notes:
Fixes an issue that may prevent opening a meeting invite in Mail
Fixes an issue where Voice Memos recordings may not download after restoring from iCloud Backup
Addresses an issue where apps might fail to download when restoring from iCloud Backup
Improves connection reliability of Bluetooth hearing aids and headsets
Addresses launch performance for apps that use Game Center
It may be that users here could see other updates from the carriers as the new iPhones appear.
There were several app updates to my iOS devices this week. However one out this is not being released even is the Adobe Photoshop app that has been long promised for iOS. I noted in my last review column that Adobe advised users not to update to Catalina because the software wasn't ready despite all those months of beta releases. I also commented been that I have plenty of software as alternatives: sufficient for the tasks I have. Online comments about the current state of the Adobe release for the iPad are not really very positive.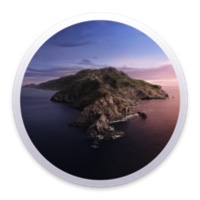 As I am biding my time before updating to Catalina, it was interesting to read a post from hoakley on the Eclectic Light Company site, about a supplemental update to the latest version of macOS.
"Apple has today released macOS 10.15 Catalina Supplemental Update, which contains bug fixes and other improvements. It's just under a gigabyte in size, which is quite substantial for such an early update before the first full update to Catalina."
As noted in the article this is an unusual step as it is an interim change before the 10.15.1 update proper which is in beta test now. A number of under the hood changes that have been made are listed. Local users who have updated are pulling their hair out with the login to iCloud, finding that the only way to proceed is to logout then back in with consequent file deletions. Other files throughout the system are being misplaced or lost completely. While I am usually first out of the gate with macOS updates, this time I am holding back.

I saw an interesting report from Chance Miller (9to5Mac) on the Apple TV. It was discovered that there is a secret Lightning port that is hidden right at the back of the Ethernet port. I do not intend to look for this as it would mean disturbing the setup and I do not need access (at least, not right now). The probability is that this could be used to update firmware, or more likely to allow access for diagnostic purposes.
Over the last week or so there have been several reports that suggest Apple is likely to have several shows either ready to roll on 1 November - when the service is due to begin - or in the pipeline. I will need to be convinced that what is on offer will suit me as some of the items seem aimed at US audiences. With Netflix there is a wide enough selection that works for several cultures. I particularly enjoy some of the north European series, although the clearest winner for me always has to be Breaking Bad.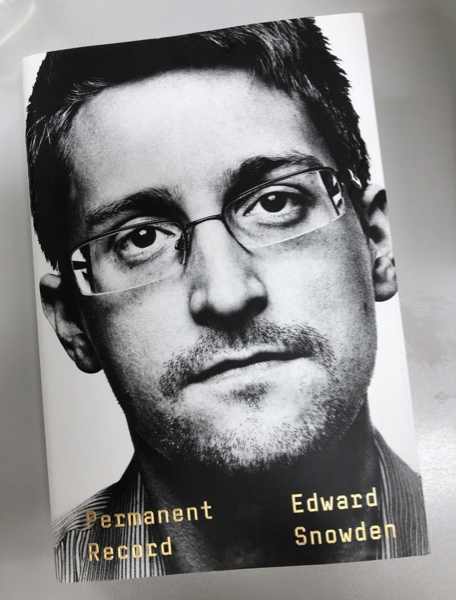 I am teaching my regular Ethics & Morals course for Computer Engineers. Each time I do this there are changes, for example when Chelsea Manning started the ball rolling; the Charlie Hebdo attacks caused several ripples; and Edward Snowden caused an avalanche which is still running. Facebook and Cambridge Analytica also changed things. Christopher Wylie, the software architect for Cambridge Analytica and the whistleblower has a book out right now. He was interviewed by Steven Levy in Wired this week.
There are certain favorites on the course, like General Hayden's "We kill people using metadata" comment which caused a sensation, only people missed the following line, "just not this metadata" (in reference to carrier information) and his follow-up explanation of what was used and how. His comments since put this in an even better context and I think I would rather trust him than some of the alternatives.
Surveillance and access to user data is a holy grail for governments and it may not depend completely on the dictatorial nature of the authorities or politicians in control. A number of elected officials in the UK for example who objected to certain ideas when in opposition, were all for them once in power; and in the aftermath of the Charlie Hebdo attacks, the British Prime Minister insisted that there should be a way in to What'sApp for the security services. What many politicians (who seem to be following the agendas of bureaucrats) forget is that a way in for government would also mean ways in for anyone with the skills to use the weakness. The current US AG, William Barr is also now insisting on a government portal for otherwise secure phones and apps.
I recently saw some news about a face detection system tested by Chinese authorities at a football match with a camera capable of taking high resolution images that were sent to the cloud to be matched to a database. Any offenders or wanted suspects would be tracked quite easily. To add to this, it is now a new requirement for any in China who want internet access or a smartphone, to have their faces scanned by the authorities. Victoria Song (Gizmodo) writes that the reasons given are that this will "earnestly safeguard the legitimate rights and interests of citizens in the cyberspace". Despite a number of cases of online fraud I am not entirely convinced by this.
This week I also note that an app that is a compulsory download for millions in China allows the Party superuser access to smartphone data and enables the authorities to retrieve messages, pictures, internet browsing history and other information from smartphones (The Inquirer).
Other countries are probably wetting their pants at the potential here for an increase in control and surveillance. With the numbers involved this requires several moves to handle the data most of which is benign - how many people actually commit crimes (even thought crimes)? Much data will be ignored but stored in case something happens in the future, causing expense for the government servers; an army of overseers would be needed, although they would need training and supervision; alternatively AI could be implemented for all the inaccuracies that still has in the areas of analysis and decision-making, with inevitable wrong calls. Big Brother comes closer by the day.

Several US lawmakers are putting pressure on Tim Cook regarding the removal of an app that had been used by demonstrators in Hong Kong from the App Store. In some ways this shows how isolated certain politicians are. They seem to think that all the USA has to day is say, "Make it happen" and everything is solved. Recent comments from a US politician visiting Hong Kong were not accepted by Carrie Lam the head of government there.
Tim Cook has a balancing act to perform with Apple, China and the USA and if he were to annoy the authorities, the consequences could be serious for Apple (in terms of sales, manufacturing and access). US interference with internal affairs of other countries may not be well-received and pairing legislation to events is a form of control which some countries (the Chinese especially) will not accept. Long term effects could impinge on the relationships between the two countries and China is being patient at the moment in the face of US trade actions. Grandstanding politicians do not help.
Graham K. Rogers teaches at the Faculty of Engineering, Mahidol University in Thailand. He wrote in the Bangkok Post, Database supplement on IT subjects. For the last seven years of Database he wrote a column on Apple and Macs. After 3 years writing a column in the Life supplement, he is now no longer associated with the Bangkok Post. He can be followed on Twitter (@extensions_th)