Cassandra - Monday Review: Apple and China; International Taxation Changes; Catalina Hitches; Eye Reflections and Risk
By Graham K. Rogers
---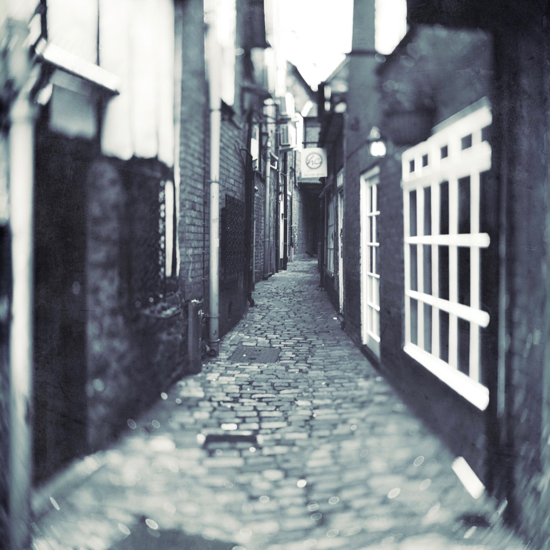 I am still waiting for the iPhone 11 ordering to start here. China looms large in Apple's world with flags, apps and AppleTV+. The OECD may have an answer to international companies who try to hide their profits and reduce their tax bills. An idea I wrote about 6 years ago was used by a stalker to track a victim in Japan.

With a couple of weeks to go before the next financial report from Apple, shares have hit a new high at $236.21, recovering completely from the fall earlier in the year when several in Wall Street were ringing the doom bells again. Even with the expected high sales of the new iPhones and a sort of thawing in the trade situation between the USA and China, which is certainly going to help Apple (see below), there are still some in Wall Street who are hedging their bets. Look for a couple of negatives in the next week or so which will impact the share prices and help those who have shorted the stock.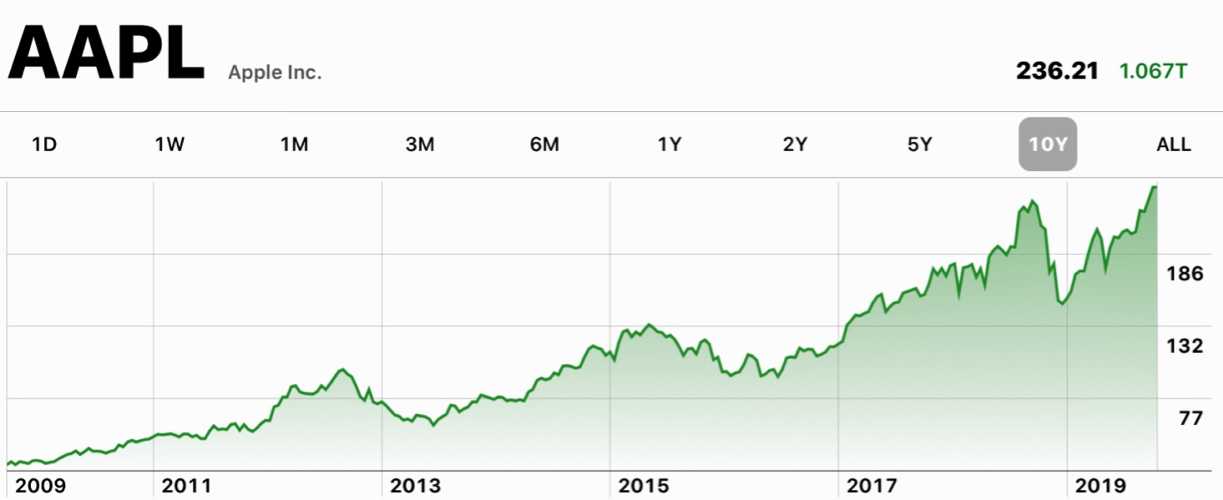 AAPL Share Price Levels

With the iPhone arrival imminent I have been checking the Apple Store app on my iOS devices daily. On Thursday in the browser on the Mac I saw that the new iPhones were finally listed and the blue buy button was there. However, when the device, color and capacity were selected, the Continue button stubbornly stayed pale blue. When I tried to access the English version of the Apple Store page using the browser on a Mac - days after the apps had been updated - only the old iPhones were shown. That stayed the same right through Friday and into Monday. On Monday however I noticed a tweet from AIS that (when translated by Twitter) said "Pre-order iPhone 11 Pro and iPhone 11 Pro Max with the best offers from AIS today."
The App Store app buy button still stubbornly remains greyed out. I am left to presume that although other countries have a 7-day ordering window, once again buyers in Thailand are treated differently, with most-favored status going to the phone companies. Apple's own customers (who invariably want unlocked phones) are somewhere down the priority list.
As well as the note about free AppleTV+ for a year, I did notice that there was an option for AppleCare which had previously never been available to users here, partly because of the circumstances under which the first iPhones came here several years ago.
With Apple TV+ now certain to be available here, I was interested to see a report by Michael Potuck (9to5 Mac) who tells us that a follow up to the magnificent Band of Brothers and The Pacific series is to be made. Called Masters of the Air it is apparently about the Eighth Air Force and has a number of the same big names behind the production. In news unrelated to the making of Masters of the Air developers have been warned - Chance Miller (9to5 Mac) reports - not to create content for AppleTV+ that is negative towards China (see below).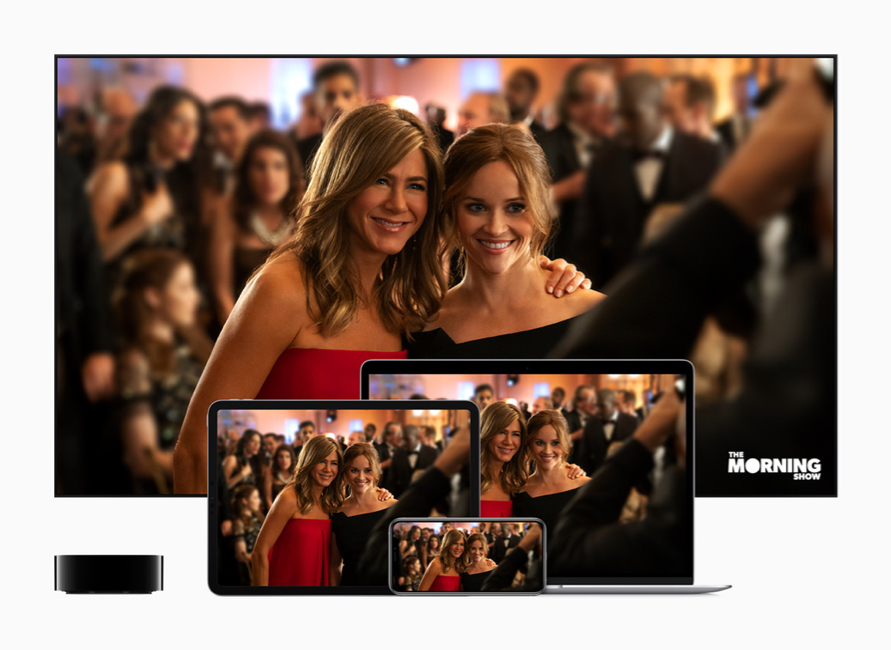 Apple TV+ - Image courtesy of Apple

At last the OECD has done what individual countries have persistently failed to do, especially in the light of the growth of international conglomerates who juggle their tax liabilities and may end up paying no tax at all. I have criticized the grandstanding politicians who have tried to make names for themselves going after famous names, and particularly found the performances of the late John McCain and Carl Levin distasteful. In a 2013 Senate hearing both alternatively fawned on Apple then made lengthy speeches about the disgrace of Apple salting away billions of dollars overseas, with a few rare questions thrown in for Tim Cook to answer.
When he was given some time he explained that - to their visible disgust - Apple was doing nothing wrong as it was following the laws as they existed in the countries in which they operated which did allow them to book earnings in different ways.
The USA and the UK (and others) had plenty of opportunities to close these loopholes that the legislators had written into the laws at the behest of business leaders, yet at every opportunity had either backed off or created additional loopholes many of which were created long before the days of international technology companies. A couple of countries, such as France, have come up with legislation that targeted larger companies (many of them in the petrochemicals industry), with annual global sales of over €750 million and revenue over €25 million in France. This was seen as focusing on the tech giants and although the 3% levy was not huge (to an accountant 0.3% is massive of course) the USA criticized the move for singling out US companies: if they earn, they pay. It did start the ball rolling, however.

Now the Organisation for Economic Cooperation and Development (OECD) has forged an agreement between 130 member countries. Ben Lovejoy (9to5 Mac) explains that "a standard tax formula will be applied by all signatories to the agreement, based on a percentage of profits from local sales." However, to avoid the possibility of companies claiming they have made no profits (via some creative accounting),
. . . a separate reform process will come up with minimum corporate tax rates that companies above a certain size must pay, irrespective of the profits or losses they claim to have made within individual countries.

As an illustration of how the tax laws and offshore investments can be used to offset liabilities, the way that MEP Richard Tice, claims not to know who the main investors are in former family-owned companies of which he is a director is revealing (Daniel Beizsley, Open Democracy).
I am all for companies using the laws that the legislators have created. If they are able to reduce liabilities through existing loopholes, they are not breaking the law. I am equally supportive of such solutions that ensure that each company is to be taxed fairly in the country in which it creates its income, which means the income goes to the country where the sales were made.

This year's Nobel Prize for Chemistry was belatedly awarded to the three scientists who were responsible for the lithium-ion battery on which so much of our technology depends. Rachel England, in Engadget writes about John B Goodenough of the University of Texas at Austin, M Stanley Whittingham of Binghamton University and Akira Yoshino of Meijo University who each had a part in the development of the battery from a basic idea through to the commercial product it has become.
The Nobel Peace Prize this year was won by Abiy Ahmed Ali of Ethiopia. Another one that eluded Donald Trump

With the latest macOS update out now, there have been some problems, and the first beta for 10.15.1 is now being tested. Adobe warned its users not to update as they have not made the necessary changes to the app for Catalina, despite several months in beta. Companies like that tend to wait until the final release so they can update their software then, although if their users update when Apple releases the OS, they are stuck. In one case, a file for lens adjustments is not working because it is a 32-bit app and is unable to work in Catalina: how many years had we known about this change?
Not that I use Adobe software at all, but I am delaying my update to Catalina for a number of other reasons, although all the 32-bit apps I use have either been updated by the developers, or I have found alternatives. Unlike Adobe, I did not wait until the OS was released: I was ready. I use several alternatives to Photoshop and Lightroom. I never felt a need for all the tools available and I did not like the Adobe customer interfacing, with the logins on its site just to update free software (Flash, when we used that) to the subscription service which is something that I always object to (not only Adobe). In my Mac world there are several other alternatives for editing and adjusting images from basic fixes with Apple's Photos to some heavy work with Pixelmator Pro or Affinity Photo, with other editing tools from a number of developers.
On the iPads, as well as Pixelmator Pro and Affinity Photo, I also have a wide selection of apps, such as Darkroom, RAWPower, and Pixelmator Photo, which reminds me of Apple's Aperture. This week I saw that Pixelmator Pro had been updated and noted that this now has support for Sidecar. There are versions on the Mac and the iPad and this now has access to the Photos Library as well as adding a couple of new tools. I also see that there is an update for the Mac version of Waterlogue.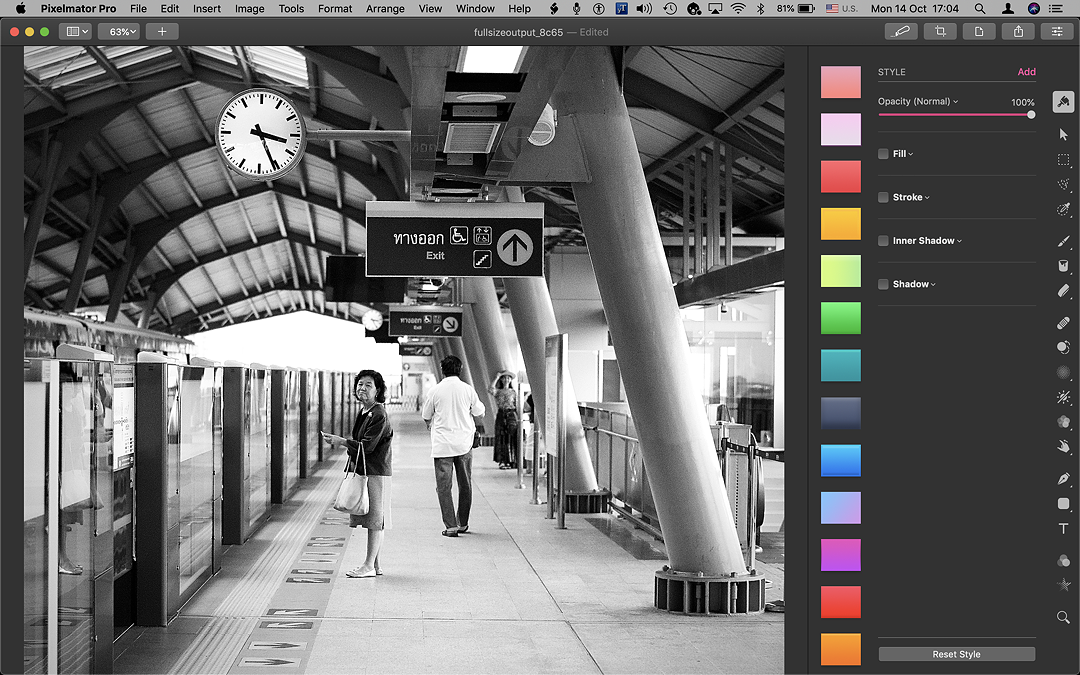 Pixelmator Pro on the Mac

With Catalina, Apple demands that any apps not in the App Store that are to be used on Macs must be notarized: a process that confirms these apps come from the good guys. I have several apps on my Macs that will require this stamp of approval, but Danny Zepeda (iMore) is reporting that the Notarization service is having some problems. Apple has acknowledged the problem so there is likely to be some action sooner rather than later, but this is just another reason for me to hold off.
It is also reported by several sites that the second iOS 13.2 beta has been released for developers with some changes, including new emojis and the ability to quickly and easily delete Siri and Dictation history (Evan Sellers, iDownloadBlog). One emoji that has gone is the Taiwan flag in some areas, because of pressure from China and there has also been an on again, off again situation in the App Store with an app that allows users to track protesters and police (Timothy B. Lee, ArsTechnica).
This removal and the lack of the Taiwan flag emoji are being seen by some as Apple kowtowing to China although Cook says the decision "best protects users". It is a big market of course, but the complaint is that Apple used to have principles. The Taiwan flag is still available as an emoji on my iPad Pro. The second iPadOS beta was apparently pulled by Apple as some devices were bricked (UsmanQureshi, iPhone in Canada)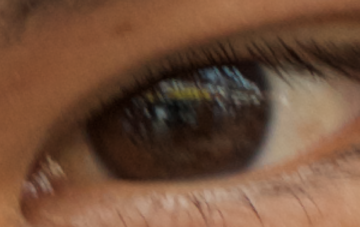 About 6 years ago I wrote about the ways in which reflections in the eye could be used to identify locations which would be of particular value to law enforcement, for example in searching for terrorists and for helping to track down creators of child pornography. I did this in an academic article, with plenty of references, and in a shorter Cassandra article: Identifying Persons and Locations from Eye Reflections in a Photograph
I also tried to interest students in developing a project using the idea, but there were no takers. With a good image, reflections from sunglasses, windows or the eye all have potential to reveal information. It is reported by Jay Peters (The Verge) that in Japan a stalker was able to identify a nearby station and the home address of a pop star there, from the reflections in her eyes in photos on social media. He attacked her, but was subsequently arrested fortunately. As our cameras improve and the software focuses the eyes better, it could be worth considering that a reflection could be used to identify a location and so put some persons at risk.
Graham K. Rogers teaches at the Faculty of Engineering, Mahidol University in Thailand. He wrote in the Bangkok Post, Database supplement on IT subjects. For the last seven years of Database he wrote a column on Apple and Macs. After 3 years writing a column in the Life supplement, he is now no longer associated with the Bangkok Post. He can be followed on Twitter (@extensions_th)