Cassandra - Midweek Review: iPhone in Thailand Tantalizingly Close; Some Cables are Low Quality, Some are for Hacking; Catalina Released
By Graham K. Rogers
---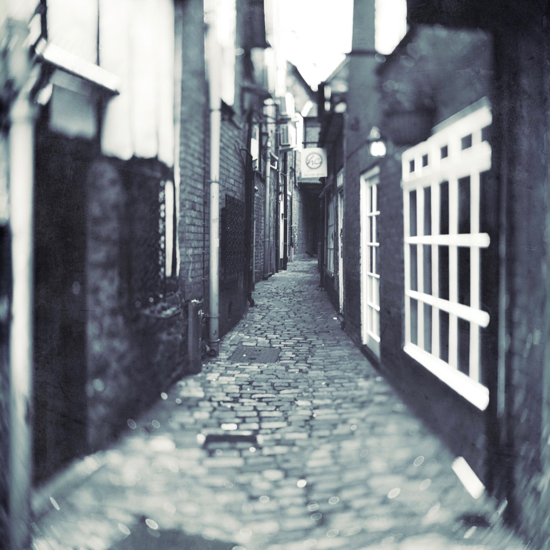 On Wednesday Apple updated the Apple Store for Thailand to show the iPhone, the models and pricing. Catalina was released earlier this week. Some are holding off on this, including me. Up to now I have always been first out of the starting blocks. Despite all the testing that has been done with beta releases, some people have reported problems.

Sometime around late morning or lunchtime Wednesday the Apple Store pages here were revised and the new iPhones were listed. We can now read details of models, capacities and prices although (as expected) the Ordering button is greyed out for a few more days. The update to the leather folio case which I had for my iPhone X is shown in two colors: aubergine and black. This and other cases for the new iPhones also have the Buy buttons greyed out. I also note that there is a comment that AppleTV+ is free for a year with the purchase, which would appear to confirm the availability of that new service as well in Thailand. I had had doubts.

There is a link to a trade-in page although that is in Thai only. My iPhone X is only shown as having a value to Apple of about 10,000 baht. It may be that the 256GB version will realize a little more, but if so it won't be much; and I do have that folio case to go with it. But the trade-in would hit the credit card less. Decisions, decisions.
I was slightly disappointed that this new iPhone does not have the USB-C connector, which even the latest Samsung now has. For the moment we must continue to use Lightning. Although I have several adapters and cables, these almost all connect with USB 2 - that wide flat connector. As I have both iPad Pro and MacBook Pro with USB-C ports, I decided that I would get a Lightning to USB-C cable, as I also have suitable chargers at home and the office.
It was not as easy as I thought because when I selected the 2m cable (1190 baht) from the display in iStudio, the assistant told me I didn't need this: I should really have the USB to Lightning cable. I had to explain (twice) that I have the MacBook Pro, the iPad Pro and suitable chargers before she would let me have it. With the speed of the checkout system, I almost left it on the desk and walked out. There are other shops, and of course the online ordering from Apple. The 1m USB-C to Lightning cable is 690 baht.
USB-C to Lightning Cable

Not all cables are what they purport to be. I had some lookalike chargers dissected a year or so ago and the wiring inside was not up to the standard of the wires in the Apple charger that was also pulled apart by one of my students at the same time for a comparison. Cables too may not be up to the standard that is required and although there seems to be a saving with cheap cables, if the wiring cannot take the current, the resultant fire may be more expensive than shelling out for the proper cable.
There is a new problem that would seem to make it imperative that good branded cables are used. O.MG demonstrated a cable that could be used to hack iPhones at the Def Con hacking conference this summer. Now that the gremlins have been ironed out, this is going into production [my italics] which could mean some cables appearing that could be used to break into our devices. The "highly covert malicious USB cable" is ready to roll now, according to a report by Joseph Cox on Vice so check the packaging for the MFi badge which shows it is a real cable and not some hacker's wet dream.

Not long ago we were told that iPhone 11 sales were expected to be low. Then we heard sales were going well. More recently Apple has increased orders by 10%, which shows things aren't that bad at all. We have also been told that most young people prefer Android. My experience differs slightly as many of my students either have or would like the iPhone. That seems to tie in with some recent survey work which showed that 86% of young people in the USA have an iPhone and 89% would like one (Malcolm Owen, AppleInsider). Wall Street always seems to pull figures out of the air to show that Apple is doomed when it really is not.

I was on my weekly phone call my mother on Sunday, when one of the pieces of family information she passed on was that my niece had just bought herself an iPhone 11. She had saved the £700 herself from part-time jobs: in a department store; and football refereeing. My niece wanted her to tell me because she knew I would be pleased. I told my mother not only was I pleased but I was jealous because the iPhones have not arrived here yet (see above).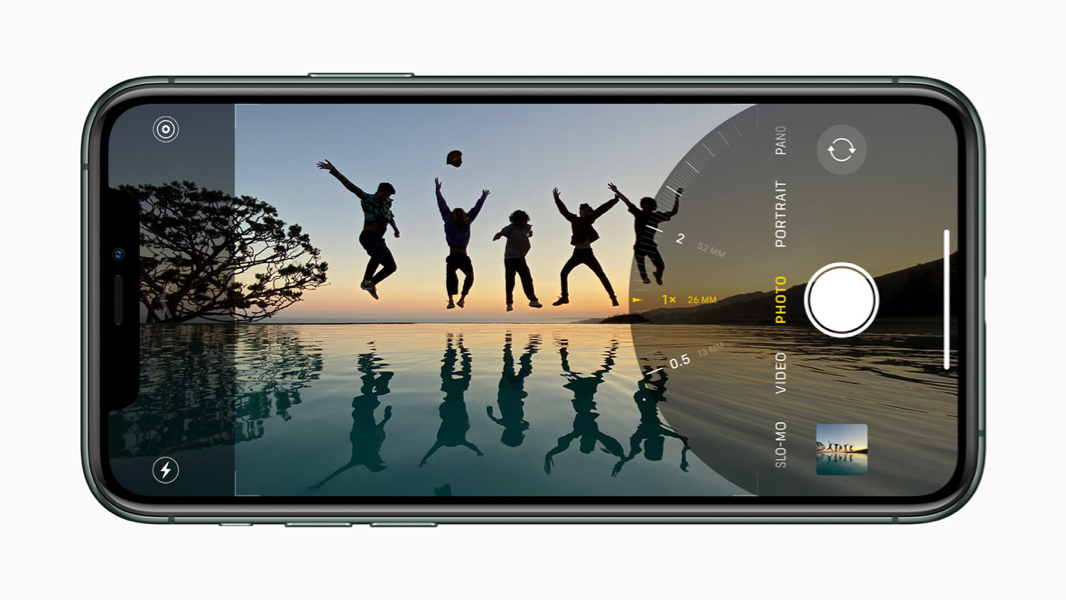 iPhone 11 - Image courtesy of Apple

I have been pushing for a while for my family to buy an iPhone to replace the old Samsung they have had for at least three years. I suggested that perhaps they might buy the iPhone SE that my niece now has spare that she intends either to sell or give to a friend. My parents would be fairly generous with this, but there were some objections in terms of having been told by a local distributor at Tesco that the Sim card would not work. My family would need the contacts on that Sim card.
I am aware that it is possible to transfer the data from one phone to the other, but if you are not technically able, like many old people, you have to rely on the man in the shop. I guess it just depends on which shop you use. I suggested that they either try a local shop I had used when visiting (the owner was generous with help when I was setting up for British Sim cards and their systems) or the Apple store in Milton Keynes. As a battery replacement seems to be due on the Samsung I suggested they might want to try that too, and also to consider battery replacement for the iPhone SE. That would probably be best done at that Apple store.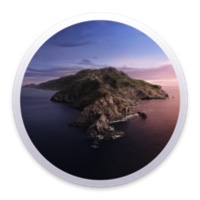 As I expected, the latest version of the macOS was released early in the week, but I am waiting for a while just to make sure that there are no major problems and continuing to make several backups as insurance. I do have an external disk with a bootable system on it, so if all were to go wrong, I have a couple of ways to recover. One of the things I will not be worrying about is the loss of iTunes as the functions are to be split into three apps. From what I have seen this works quite well. Where I have more concern is with the changes to architecture that may be a source of problems for some users.
My experience with early beta versions also gave me problems with updates to the installed apps via the Mac App Store and with iCloud accounts. As an indication of how vast the changes are, hoakley on the Eclectic Light Company, outlines the new disk setup and explains the ways in which data is being reorganized, mainly for reasons of security and system integrity. Ben Lovejoy, 9to5 Mac, has some words on some of the realities users may face, although a lot of his problems are related to 32-bit apps which I dealt with a while back.

As part of its updating process is Apple released a new version of Final Cut Pro this week along with updates to several of the related applications. Using some of the improvements found in Catalina and the Apple Pro Display XDR this will help improve the speed and rendering of Final Cut Pro, as well as including as several other improvements to the applications. Another interesting point about the Catalina update is that there are already a number of iOS apps that have been ported to the macOS using Mac Catalyst. There are about 25 so far (including Carrot Weather) which bodes well for the future.
Graham K. Rogers teaches at the Faculty of Engineering, Mahidol University in Thailand. He wrote in the Bangkok Post, Database supplement on IT subjects. For the last seven years of Database he wrote a column on Apple and Macs. After 3 years writing a column in the Life supplement, he is now no longer associated with the Bangkok Post. He can be followed on Twitter (@extensions_th)