eXtensions - The Wednesday File (75): Comments on Apple's new Releases; the Fallacies of Dongle Hell; Bonne Chance John Dvorak
By Graham K. Rogers
---
In several countries round the world last week Apple released new iPhones and the Apple Watch 4. Although local stores are looking bare, we were allowed the new updates to iOS, WatchOS, tvOS and macOS, each of which come with new features: some more than others. After more than 2 years adapters are a thing of the past in my house and I use USB-C cables for almost everything. No point living in the past.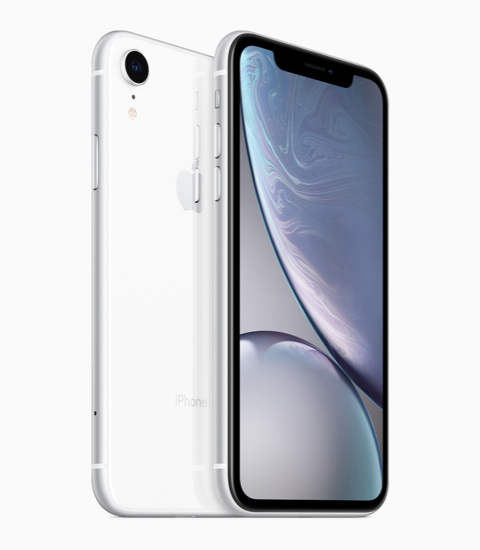 At the end of last week, some of Apple's new products went on sale in several countries and first impressions began to appear online. I tend to ignore most of these, but one I was waiting for was from iFixit who did tear-downs of both iPhone Xs models. The iPhone XR is to go on sale later apparently, but early reports suggest that, despite the dire warnings from the usual suspects about pricing, the iPhone Xs Max is outselling its smaller cousin.
One interesting point for me was the new battery in the iPhone Xs. In the iPhone X, this was in two parts, forming an L, but the new one has the two parts of the L combined, using some technology that Apple has a patent for. Brian Barrett (Wired) wrote some useful comments on the technical aspects of the battery development, noting that it does not have sharp edges, but rather the corners are rounded: a J, rather than an L. The reasons for this are because sharp edges in Li-ion cells are weak spots and Apple does not want any Samsung-like excitement.
Both iFixit and Brian Barrett note that the iPhone Xs Max battery is still in two distinct sections, although it is not clear why this is. iFixit takes some time to discuss battery development from Apple, citing the 2015 MacBook Pro, but I go back further and remember the promotional video with the 17" PowerBook when Apple was praising the way it was moving away from traditional battery technology (round cells in a case - wasting a lot of space), and had moved to Lithium based sheets that they were able to fold and pack into a variety of configurations. I am also waiting for the analysis of the iPhones by AnandTech which tests and compares the phone.
As well as the battery changes, there is an updated camera with a larger sensor (32%). That has increased the size of the bump, so that case I had hoped to use with the new phone may not fit after all: iPhone X Max, then? Also reporting on the new camera and its sensor, Devin Coldeway (TechCrunch) discusses the pixel size and the interesting way Apple has developed its phase detection autofocus (PDAF).
One of the interesting comments that appeared on my Twitter timeline was from DHH (@dhh) who wrote, "The iPhone XS is faster than an iMac Pro on the Speedometer 2.0 JavaScript benchmark. It's the fastest device I've ever tested. Insane 45% jump over the iPhone 8/X chip.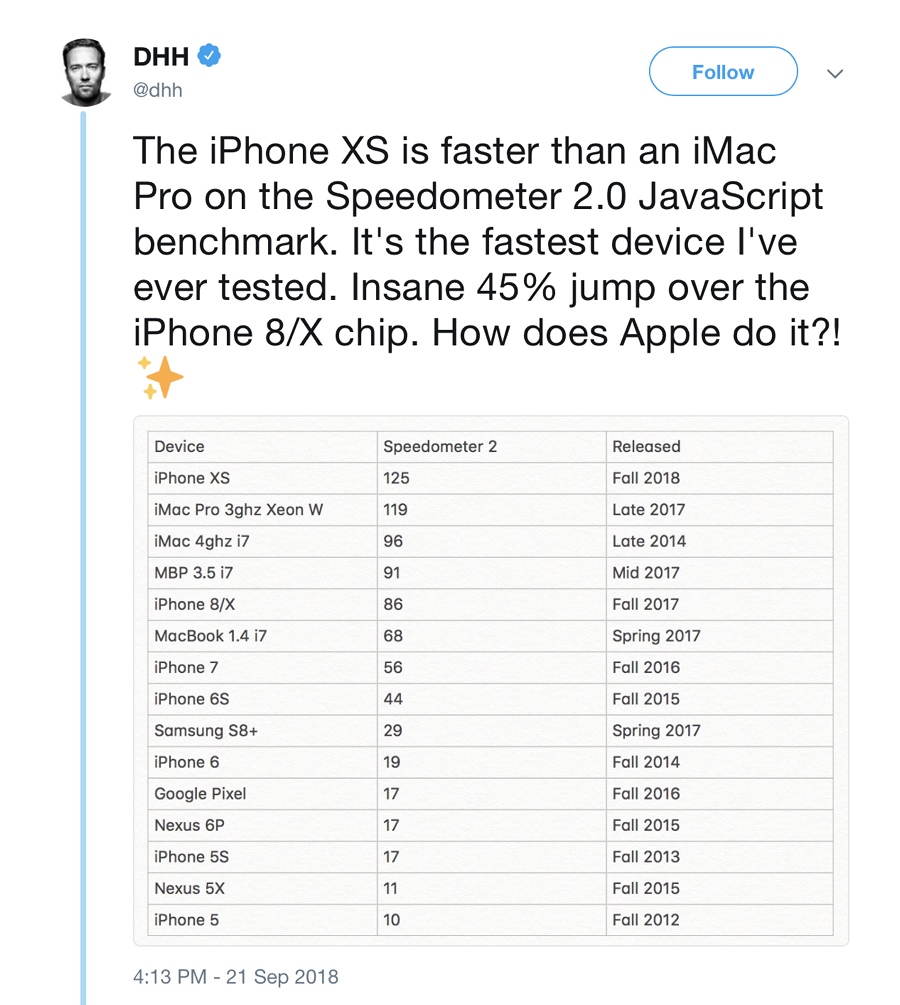 How does Apple do it?!" Well, I guess this is another of those invisible features that the commentators who only look at the outside will never grasp. There is always a speed enhancement year by year as the A series chips are improved and this year has been particularly good, with "bionic" added to the A12 name.
What this means for the user of an iPhone Xs (or Xs Max) is that apps will launch faster, tasks will be completed quicker and (particularly for those like me who sometimes push their iPhones) that includes editing larger and larger images. On occasion the iPhone X balks a bit with the 95MB photo files from the DSLR I now use, but I hope this will be smoother when the new phones arrive, whenever that may be here.
This sort of performance improvement will also excite those who have been begging for Apple to switch the MacBook (or MacBook Pro) to A-series chips. Apple has resisted so far, although I am sure that, like the Intel chips when PowerPC was king, somewhere in a lab, macOS is running on one of these devices:L just for test purposes of course.

One of the interesting comments at the Apple Event recently when the new iPhones were outlined was the ability to change depth of field, by adjusting aperture in editing, which DSLR users cannot do. Bryan Esler (Photofocus) takes a look at this and analyses the real effects that are produced. He notes that "while Apple may advertise this as adjusting the aperture, it's really just blurring the background" but is still full of admiration about the way this is done and what it means for output. He notes that, as good as the iPhone cameras are they are ""going to replace that DSLR or mirrorless camera. . . ." I agree.

As well as the iPhones, iFixit did a teardown of the Apple Watch 4 and are slightly impressed with what is inside and with the access they had. I am really interested in the new Watch for my own use, but in the meantime updated WatchOS last week as well as iOS 12 on the iPhone.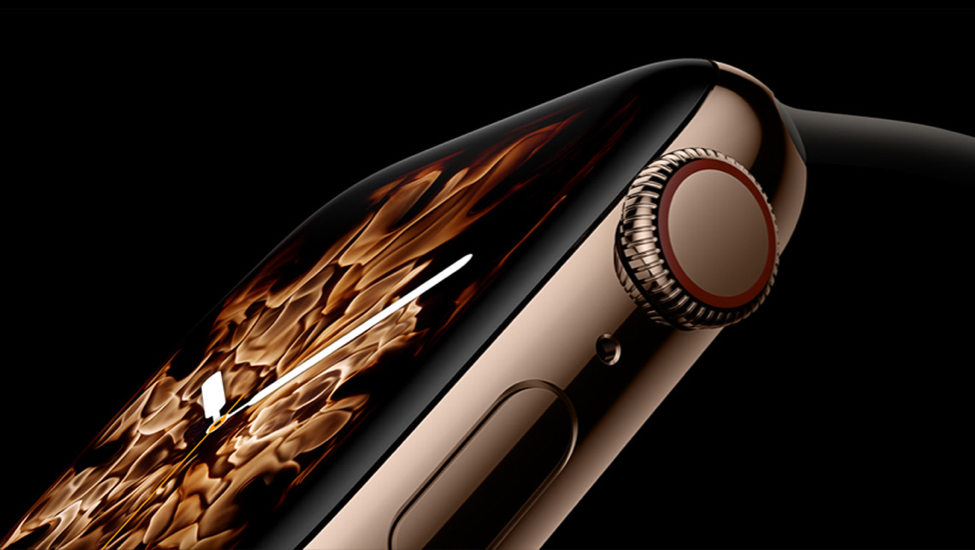 One of the useful changes to WatchOS was the ability to warn users when there is a persistent low heart rate. I notice that when I use the Cardiogram app (iPhone and Watch), the heart rate falls during the night with a couple of peaks when I visit the bathroom. The low figures are usually in the mid- to high-50s. That low warning comes in at a lower figure and is meant to indicate a specific risk type: when blood may not be getting to all the places it should and may not be able to feed the organs properly.
I wondered about a link here between lower heart rates at night and stroke. Most strokes occur during the night and if there is a connection that triggers the mechanisms known to cause stroke, such as a blood clot (Bumrungrad HealthPoint Blog), this could be a life-saver. This is speculation of course, but there are coincidental factors.

When Apple announced the new series 4 Apple Watch, I had a look at the website for this country and noted that right away the Apple Watch 3 now starts at 9900 baht. I went into a couple of stores last weekend and while an iStudio was carrying the Apple Watch 3 at the same price as Apple, another outlet showed a higher price of 11,900 baht. It pays to check.

The stores (online and concrete) here are looking a bit sorry for themselves right now: only older iPhones, older Watches and the same Macs that have been on sale for several months now. I noticed too that some iStudio outlets have reduced stock when I looked at accessories like hard disks, and one premium location had no SSD drives at all: just those tired old Seagate and WD drives with the USB MicroB ports and no suitable cables to connect them to the USB-C ports of the Macs these shops sell.

As a note on those cables, I waded through another whiny article this week that examined Apple's apparently-failed strategy on USB-C and why we are condemned to a world of dongles. The term is adapter, but it imparts a sneer when used instead of the correct term. It was also a feature of many PC software solutions back in the 1980s and 90s, when a hardware dongle had to be used for output from an application, say for printing.
I have been running the MacBook Pro since late 2016. I had two for a while and a single-port MacBook too. I had a couple of adapters for the MacBook, but I have reduced the use of these because the external hardware I have acquired has the proper cables in most cases. The one exception (above) is something I find inexplicable and extremely frustrating: retail outlets sell the older hard disks with microB ports; they sell the Macs with USB-C; but with all the other cables and connectors they provide, I have never seen a microB to USB-C cable here. I have 4 of my own from Amazon and Lazada, with the latter shipped from Belkin in Thailand, so they are here: just not at the shops where they are needed most.
Since the MacBook Pro arrived I have also bought three or more hard disks, from Lacie, CalDigit and most recently the SSD from Western Digital. These all came with USB-C ports and cables so connecting them was an adapter-free experience. The Nikon D850 came with a microB port, which prompted me to buy the cables from Lazada, but I already had one at home, and one in my office, so could swap about when necessary.
The only adapter I use regularly is for USB-C to VGA as projectors at work still use this. I had a similar adapter for the previous two Mac notebook computers, which used different graphics ports. I also have one for iOS devices. By way of experiment I have bought USB-C adapters for HDMI, although usually connect to the television using AppleTV and wifi; and I also have a USB-C to Ethernet connector, which I have used once. I saw it on the Apple Store and could not resist. For older technology I also have a Firewire 800 to USB-C, but this disk is soon to be retired. I will give it to a PC user.
In other words, for day to day running, I am adapter-free and not living in some fictional dongle hell like some writers, like Matt Weinberger (Business Insider) appear to think exists only for Apple users. Limiting yourself to USB-A connectors restricts the speed - you should see how fast 200 RAW images can be transfered using USB-C cables - and if you are still running older devices, you will never get the best out of a new Mac like the MacBook Pro.
It is not a misfire, it is development: most Mac users eventually catch up: dongles or not. As an example of how the PC world keeps one foot in the past, I needed a USB mouse last week, but all those in the department were PS/2. Never advance if you live in the past: some of the PCs I see still have 3.5" disk drives.

When the iPhones were released last week (not here of course), there were still crowds at many stores, although commentators have finally noticed that most people are now ordering online and having the devices delivered directly, which is what I have been doing for the last couple of years.
There are several new features in iOS 12, but one that I had not seen reported concerns the Weather app. On Monday I was being chauffeured about in a university van applying for my visa and work permit. My place of work means all these applications are done out of Bangkok, but timing (especially for the visa) is important. Weather was quite bad on Monday and after the visa was stamped in my passport, we had a 25km run out to Nakhon Pathom. Halfway there I accessed the Weather app to see the weather at our destination and if it would ever end. I was going to add Nakhon Pathom to the panels, but when I accessed the app, it showed a screen for Nakhon Chaisri (our location then): rain, rain, rain.
Later, when the work permit application had been submitted and we started to head back, I again tried the app. It identified my location (Nakhon Pathom) and gave me weather details for there. This is a useful little change and will save a lot of effort adding (and maybe deleting) these panels over time.

Mojave was released on Monday if this week and users can now try out the dark mode capabilities as well as a number of other new features. Chance Miller (9to5 Mac) notes that some older iMac models will not be able to run BootCamp with Mojave because of the graphics cards used, so information in Apple Suport documents suggest "a virtualization option such as Parallels." As well as the graphics cards, the late-2012 27-inch iMac with a 3TB hard drive also has this problem.
A side note: along with a number of other updates this week, one of my favorite iOS apps, Waterlogue has also been updated. Tinrocket who make some interesting apps, have something new in the works and I hope to sign up for a beta.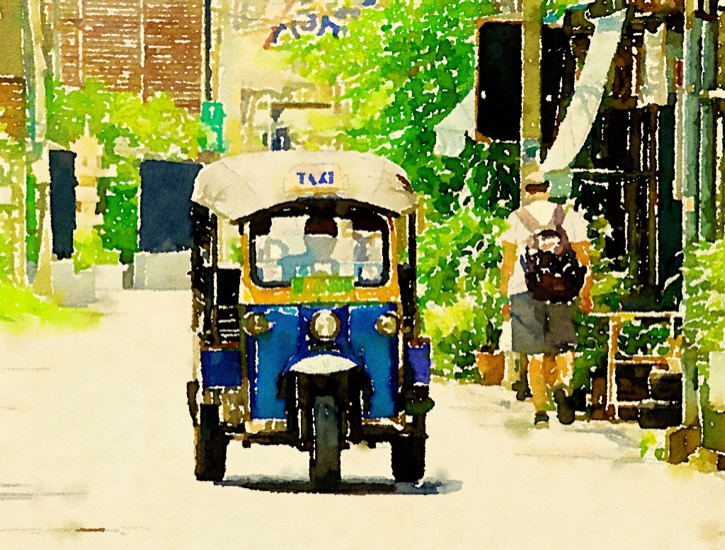 A scare article on iPhones infected by Israeli malware appeared on Forbes (Thomas Brewster) last week, but there was something missing. The Pegasus problem was covered by a number of sources two years ago, when Apple released a patch (for desktops too). Mikey Campbell (AppleInsider) wrote about this in 2016 and the iOS 9.3.5 update (we now have iOS 12 of course). None of this was mentioned in the Forbes article.

I can sort of empathise having been dumped by the fading Bangkok Post, but I am not one to sympathise about the news that John Dvorak has been dumped by PC Magazine. The MacDaily News article has a number of reminders about just how wrong Dvorak has been over the years about Apple, including the classic dismissal of the mouse in 1984: "The Macintosh uses an experimental pointing device called a "mouse." There is no evidence that people want to use these things." Like many he also was totally wrong about the iPhone: "Apple should pull the plug on the iPhone" . . .

Next week I am off to the UK for a family visit. As my flight home is early Wednesday morning: bear with me; I will probably put the Wednesday File online at the airport.
Graham K. Rogers teaches at the Faculty of Engineering, Mahidol University in Thailand. He wrote in the Bangkok Post, Database supplement on IT subjects. For the last seven years of Database he wrote a column on Apple and Macs. After 3 years writing a column in the Life supplement, he is now no longer associated with the Bangkok Post. He can be followed on Twitter (@extensions_th)