eXtensions - The Wednesday File (57): Open Season on Apple, Censorship, Company Activists, and More
By Graham K. Rogers
---
A couple of examples of litigation involving Apple suggest that sometimes people sue for the flimsiest of reasons, although Apple's silence may not always help. Carl Icahn who once went for Apple has a sort of success with Xerox, while activist Ralph Nader wants to help Apple spend its money. Comments on Bangkok arts and Culture Center and an attempt to subvert its use.

Last Friday morning I was delighted to see in my emails a note from Formula One telling me that Grand Prix racing was to be available live online: "Hi Graham, You asked to be one of the first to know. F1 TV Access is here. Sign up in time for Spain and get 10% off an annual subscription." I had thought this was not to be available here, but when I followed the link, Thailand was shown as one of the countries where F1 Access was to be available: I registered and subscribed.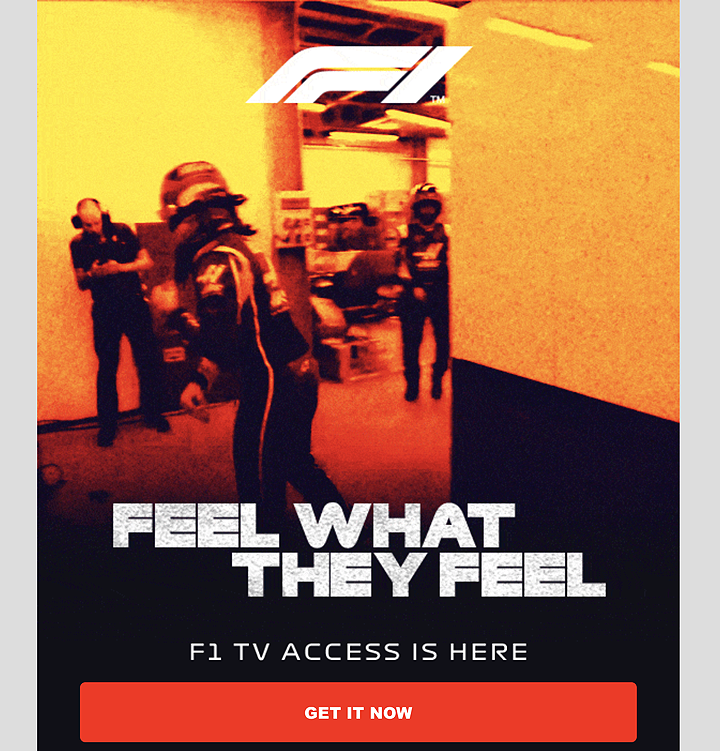 It was not really clear until I had paid the fee that this was only a limited access and live races were not included: that was another subscription (TV Pro); and that was not available here. I was (am) stuck with some data and a few bells and whistles. I am unlikely to use this and now have even more antipathy to what is happening to Grand Prix racing.
I have been watching this since the engines were in the front and have been to a few of the European races, including Jackie Stewart's last win.
I have written to the service providers and had a proforma reply. In the meantime, a local reader sent me a link to Ars Technica (Jonathan M. Gitlin). They did subscribe and it was fraught with problems. As I put in one of the messages to the service, maybe they should see how Dorna does it for the three MotoGP races each meeting. I have been subscribed to that for 3 or 4 years and that has been generally trouble free.

This week seems to see the start of a new Open Season on Apple who are being sued on at least two new fronts: keyboards on Macs; and causing an airplane crash.
I have the latest MacBook Pro. I actually have two of these, but use the 13" version most. The 15" one is waiting to go back to its owner and I have used it less. I have had these since they arrived here which is about 18 months now and have not experienced any problems with the keyboards, over and above my usual lousy typing: it doesn't matter which keyboard I use, all produce errors under my control.
That is not to diminish in any way the problems some appear to be having with the new butterfly-type of keys (previously Apple used "scissor" type keys). Mikey Campbell (AppleInsider) writes that a class action lawsuit has been filed because of the problems. There are reports of these keys and keyboards failing, of particles becoming stuck under the keys reducing travel and in some cases stopping the use of a key (or keys) entirely (Connie Loizos, TechCrunch).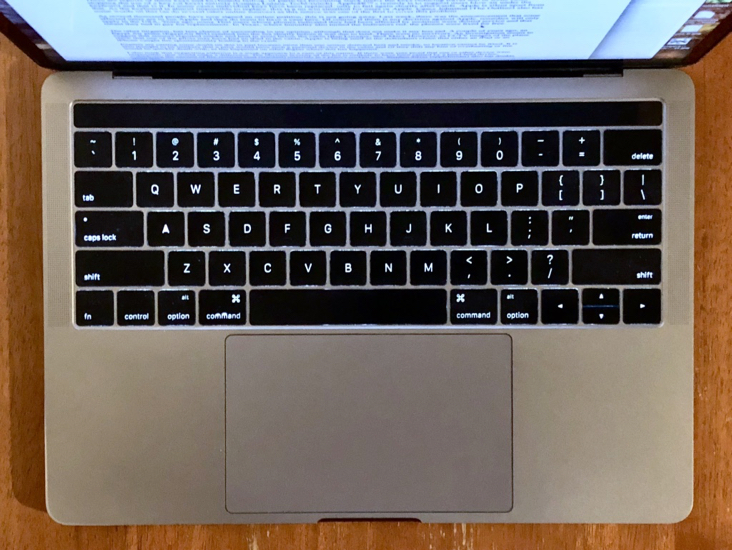 Apple's remedy is to suggest users blow air under the keyboard and that is it. In some cases individual keys have been replaced, only to fail again shortly afterwards. Apple is silent apart from that. As the keyboard is almost impossible to replace, this is a no win situation for users or Apple. Casey Johnston (The Outline) also has some words on this (as do several other online sources) as this source was one of the first to cover this problem.
Of course, if there is any decision against Apple, remedies will only apply in the USA. Years ago, many Thai users whose phones indicated they had been affected by moisture were denied service and that meant they had to pay for replacements. In Texas, where humidity also turned the indicators red, the phones were fixed for free.

The other litigation, has less chance of succeeding in my opinion, although that does not make it any less sad. A couple of years ago, an Egypt Air plane (EgyptAir 804) crashed into the sea shortly before it was due to land. There were no survivors. An investigation seems to suggest that sensors reported smoke and heat in areas below the cabin (Ben Lovejoy, 9to5 Mac). However, as CCTV images of the plane show that one of the pilots may have had an iPad in the cabin, Apple is being sued as the defendants claim that either an iPad or an iPhone caught fire spontaneously leading to the crash.
Experts are casting some doubt on this in part because more than one sensor detected heat and smoke, so location cannot be fixed. It is also thought to be unlikely that a pilot would have such a personal device in the cabin and (if they did) any hint of overheating or fire would be quickly death with, as has happened on other flights where this has happened.
I also think that suggesting either/or is a weak approach to a case of this nature. If there were sure proof that one or other device were responsible, that would make a difference. The obvious severity of the fire is unlikely to have been caused by a hand-held device, considering the amount of fire-resistant (and retardant) materials in a plane's cockpit area. Stephen Silver (appleInsider) also has doubts about this.

I mentioned Carl Icahn last week in relation to his activism and how it disturbed Apple in 2012-13. His wrecking ball approach to companies would not really have worked with Apple - it certainly helped kill TWA - but he was more interested initially in placing Icahn-friendly faces on the board, which was unlikely to happen with Apple. Xerox has been another matter. This company is at the heart of Silicon Valley evolution and its place in Apple mythology (mouse, GUI, Ethernet) is well known. Like the exceptional Bell Labs, things have been going downhill in recent years and Icahn has now poked the nest.
The board of Xerox had been hoping for a deal with Fuji, with whom Xerox have been working for years. Under pressure from Icahn (Bloomberg) who has amassed quite a shareholding, the merger has been called off, the CEO has left and several board members will step down, allowing Icahn and Darwin Deason (who together hold about 13% of the company) top put their own men in place. And thus we may soon say goodbye to Xerox as it is pulled apart and the juicy bits sold off.

While we are on activists, many years ago, Ralph Nader upset the car industry with a major campaign on safety. The car companies were forced to make changes and safety rules saw the end of a lot of cars that had been just. . . well, fun. He has done a lot of good in other areas too. Nader also entered the presidential race several times, but it is the 2000 race that may have done the most damage, when George Bush ended up winning by a narrow margin: people ask if Nader's votes made a difference.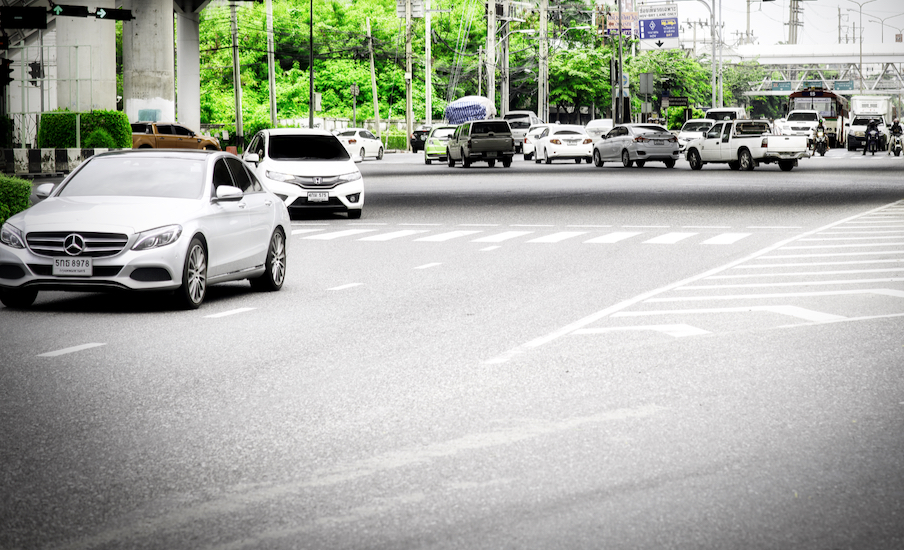 Now he is after Apple. Following a good quarter and the announcements about its share buyback program (approved by many), Nader is critical and tells Apple what it should really do with its money. Bryan Chaffin (MacObserver) writes that Nader wants Apple to put the money to progressive causes or "put it to a shareholder vote". Or Apple should use the money for dividends as that benefits shareholders more than company executives. We can just add one more to the list of the many people who want to tell Apple how to spend its money.

One of the city-center pleasures for me is the Bangkok Arts and Culture Center (BACC) which I often visit on my way home from shopping. I also make visits when specific events are scheduled, such as Somtow's mini concerts with the Bangkok Sinfonietta. I am frequently delighted (and occasionally disturbed) by the foreign and local exhibits on display. I also enjoy immensely the shows of student project work. BACC had a difficult gestation with the strong opposition of Samak Sundaravej (a former PM) who also opposed the building of a monument to those who died in earlier civil unrest.


BACC was eventually established and has seen many years of success. Recently however, there have been reports that the BMA (Bangkok City) which was supposed to fund the Center and has forgotten to make payments for the last couple of years, wants the Center to be changed to become a co-working space. The three top floors would have tables and chairs for students who want to study, presumably persuading them to leave KFC and other places they are happy to work in. This move is seen as preparation for the site to be taken over and Samak's original wish for this to be a shopping center, in an area already saturated with malls, would become concrete.
This appears to be a disgraceful attempt to subvert an important venue for the display of modern forms of Art. BACC has become a place where locals and visitors expect to see a good range of exhibits, including upcoming local artists and work by students of Art. The exhibits are sometimes challenging, yet show how fertile these young minds can be. To fall prey to the bureaucrats who see this as a commercial opportunity will disturb local and international artists and show how misguided attempts to make a profit can pollute the artistic environment too.

Although the Bangkok governor, Asawin, was the one making the public comments, I am told that the push for this came from a bureaucrat whose recent record has some connection to dubious actions, although he missed actually being blamed. The officials do appear to be rapidly backing off, however, as they have been caught on the hop by the public reaction. A group of influential local artists made representations to the Prime Minister who does not like scandals or negative perceptions.
After a lot of public comment on this, Governor Asawin appears to have backed down. The Center will carry on as it is for now, but with no BMA funding. However, when the time comes for the current BACC council to be renewed, the governor can appoint whom he wants. Bangkok would be well-served if BACC were to become a completely independent entity, supported by commercial sponsorship, public subscription and by donations. There is already income from a number of private shops within BACC.

On another note, on Tuesday morning I was sent a Direct Message on Twitter about the (now former) editor of the Bangkok Post, Umesh Pandey, who was removed by the Board as he did not acquiesce to toning down criticism of Thailand's military government. He confirmed this in a Tweet I saw. In a report on Prachatai, the Post spokesman, Na Karn Laohawilai, in a masterful example of double-speak is quoted: "the 'transfer' was not due to his criticisms of the military government, but rather his improper managing skills." It was also reported that he was not actually sacked, but transferred to another section.
I am not exactly unbiased here as I have been dropped twice from the Post as a freelance contributor - both times in emails that dripped with hand-wringing and crocodile tears. This sort of loyalty deficit was also seen when a journalist (Erika Fry) was sued by an academic (it didn't matter that the story was true - here embarrassing someone can be enough). Not only was she not helped at all by the management of the Post, the only way to avoid a potential prison term was to escape the country.

I often take photographs of students at events: for example, when the department travels to a dam for a weekend, and when students are presenting project work. They are usually tired from long hours work the night before, and while in the presentation room, those who are done will relax in various ways. That includes chat, using phones and sometimes sleep.

I put some images up on Facebook as usual last week only to have a comment by a non-teaching member make a sour comment about suitability. When I checked at work the next day, I was told that some of these were thought to be inappropriate. After more than 10 years of putting such images online, with no criticism from students and even encouragement from some colleagues, I was brought to a dead stop.
I was sad more than anything by this, as well as a touch disturbed. I deleted all the images. I also blocked the staff member. I don't need vinegary comments from someone whose own work input could be improved. On Friday afternoon, I was with a group of Year 2 Mechanical Engineers who were also presenting (they do quite well actually). At the start I asked them if I could take photos, pointing out what had happened. They sort of fell about laughing and said, Sure, sure. So I did, and I put a comment with the images on my Facebook page: "With full permission and knowledge. . ." Thai students love to have their pics online. I will have to consider if, in the future, there will be any more. Perhaps everyone loses.

Not long ago, security services (and their governments) expressed some concern about certain equipment from China: phones that could spy on users, servers that would allow logins from Beijing and other such warnings, all of which were vehemently denied by the companies and the Chinese government.
Among the casualties of a trade ban - one of the current US President's erratic decisions - was to stop export of certain technology to China. They responded by banning some agricultural imports from US farmers (always predictable), so those who voted the president in, with the promise of making the country great again (or is that, grate?) were hard hit. No matter, president to the rescue.
After phone calls from China, a ban on exporting the electronic products to HTZ was being lifted, partly in the interests, he said, of creating Chinese jobs (when he had promised jobs in America). Predictably, imports of US farm produce were to be restarted. The shock from the security services and others could be heard worldwide. In related news, a trump building development in Indonesia has become the latest project in China's Belt and Road infrastructure project (Agence France-Presse,South China Morning Post). What a coincidence.

Last week I mentioned updating to BBEdit from my previous use of TextWrangler. Over the weekend, Bryan Chaffin (The MacObserver) reported that BBEdit from Bare Bones Software has now been around for 25 years. I originally used it on pre-OSX Macs and it is now at version 12.1.3 (64-bit). Great work, guys.
I also discussed the 20 year anniversary of the iMac last week. This week we are reminded by Luke Doermehl (Cult of Mac) that System 7 was released this week in 1991. This was the first version of macOS I used for real (apart from a 10-minute play in 1985) on a Mac I bought used from a colleague returning to the USA. That started me on a long road. . . .
Graham K. Rogers teaches at the Faculty of Engineering, Mahidol University in Thailand. He wrote in the Bangkok Post, Database supplement on IT subjects. For the last seven years of Database he wrote a column on Apple and Macs. After 3 years writing a column in the Life supplement, he is now no longer associated with the Bangkok Post. He can be followed on Twitter (@extensions_th)