eXtensions - The Wednesday File (56): Sniggering at Analysts; Updates; Privacy; Old iMacs; and the Iron Man HUD
By Graham K. Rogers
---
Apple's rather good quarter in the face of predictions of doom created a lot of comment this week while the analysts ran away to lick their wounds: are we getting it yet? Warren Buffet is. I saw several updates this week. To celebrate 20 years of the iMac I started mine up and had a look at vintage OS X 10.3.

Of course the big surprise to everyone on Wall Street and all those experts who have been predicting doom for Apple since time immemorial, was that they had been firmly conned. Some sites had been citing supply chain figures as a clear indication that the sales of iPhones were down, particularly the iPhone X. This was aided and abetted by Samsung who are the sole suppliers for the OLED screens used and who cheerfully admitted the shipments were down, which could only mean one thing: the iPhone X was dead in the water, and Apple had made a miscalculation on the pricing, so the model would be dropped next year.
Nope.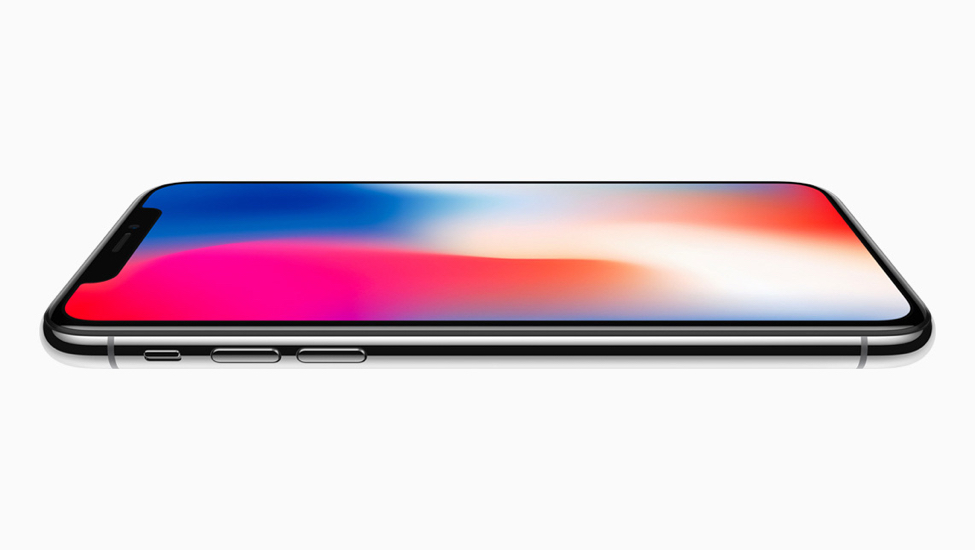 iPhone X - Image courtesy of Apple

Tim Cook had warned several times about using supply chain figures to gauge sales. He is after all an expert on this, and his directions concerning orders and delivery are one of the reasons Apple has been so profitable for the last few years. But, no, Apple doesn't know what it is doing, and only Wall Street understands the company properly. There are also clearly poor sales from the new HomePod, so that is sure to end soon too. Nope.
I hope that Cook went into the results meeting last week with a smug smile on his face as he announced that the iPhone X has been the best selling phone for the whole quarter. How can this be? Didn't Ming-Chi Kuo tell us that deliveries of components were down? How could he be wrong and Tim Cook right? The answer was perhaps quite simple and outlined in a Tweet from Horace Dediu: as Apple had done for the iPad before, they over-order initially to make sure that supplies are not disrupted, and then reduce when the sales are on track. The Macalope has a suitably caustic comment on this too.

Perhaps the simplest way to look at how bad some analysts were is in a chart provided by Philip Elmer-DeWitt. Included in the list of those who bet wrongly against Apple was Toni Sacconaghi whom I mentioned last week. He predicted $170, when the price reached $183 after the announcements. But he was not the worst: Scherri Scribner of Deutsche Bank ($165), Mark Moskowitz of Barclays, who have always been bearish on Apple ($161), and Rod Hall of Goldman Sachs ($161). Odd that those names also figure when securities problems and illicit dealings are mentioned. Look them up on Google, I did.
With all the hand-wringing before, and the attempts at whitewashing afterwards, it was interesting to see that Warren Buffet had picked up another 75 million shares and Berkshire Hathaway now have a 5% holding. He wants more according to several reports; and would even go for 100% (if he could). That is more a measure of how much he likes the company with its "sticky products" than raw ambition. Unlike Carl Icahn, Buffet is happy for Apple to continue doing just what it does now as the dividends will keep piling up. Bill Gates also made positive noises about Apple shares this week.
I was concerned a few years ago when Icahn and other corporate raiders bought a load of Apple shares as if they amassed enough, they could force a boardroom change. Several on Wall Street were already pushing for the removal of Cook and his replacement by someone totally unconnected to Apple. Saner heads prevailed and Cook makes them all a lot of money. Icahn was famous for the way he managed to pull apart Howard Hughes' former plaything, TWA (Trans-World Airlines). This is outlined in an item by Jillian D'Onfro (Business Insider) and also in "TWA - Death Of A Legend". I flew TWA from London to Chicago several times in the 1980s but the selling of the London routes was the main indication to the company and staff that the end was coming.
This week I noticed a story about Sandridge Energy on Business Insider, which will "increase its board size to seven from five to allow investors to elect two of activist investor Carl Icahn's nominees". Icahn has already stamped his authority on the company and this is another step. Rats should begin to leave now.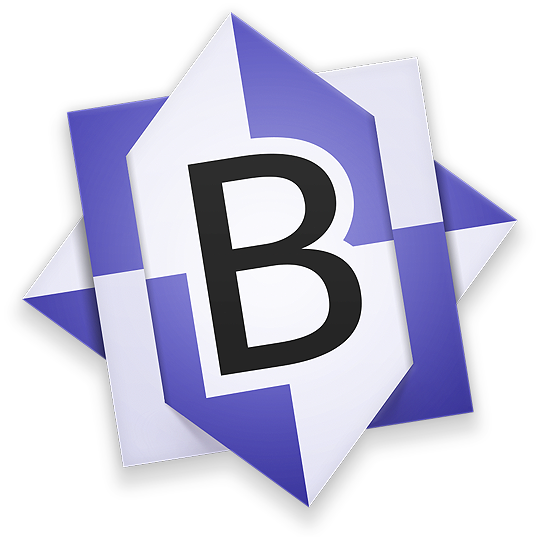 I made a seamless switch to BBEDit this week from BareBones Software. Not only is the interface familiar but all the files I was working on in TextWrangler were shown in the Recents list. I had used BBEdit before and made the switch to Textwrangler years back because I did not need the sophistication. That sounds odd when discussing a text editor, but this is set up not only for writing, but for coding too. TextWrangler had shown me colours when I added HTML coding to the content, and this is also available in BBEdit of course, but there are more features.
It still has the nice clean interface: something I cannot push my students to use (a text editor) as they think that all writing must be started in Word for Windows. And the idea of paper? . . . I insist on this, but I have known some students create on a word processor and then copy the content onto paper. The teacher slaps his head not only at the waste of time, but at the resistance to (supposedly) an expert's input: like Apple analysts, students know much better of course.

I saw this week that Mike Bombich's Carbon Copy Cloner was recently updated to version 5.1 and "now offers extensive APFS snapshot support" John Martellaro, The MacObserver). I don't use Carbon Copy Cloner for some basic and personal reasons that have nothing to do with the software itself, which is highly regarded by many Mac users worldwide.
I wish Alsoft would speed up its release of Disk Warrior as I have not been able to check my macOS installations effectively for a while now. The most recent release is version 5.1 and although it is compatible with macOS 10.13 High Sierra it cannot rebuild an AFPS disk (High Sierra on a rotating disk still uses HFS). Alsoft reports that its "developers are waiting for Apple to release the final APFS format documentation in order to safely rebuild APFS disks."

Hasselblad announced this week that it had released a firmware update (1.21) for the X1D and H6D. They had earlier announced a new 21mm lens which I saw priced at around $3750. I have an older Hasselblad lens that originally cost around $3000, but I picked it up here for a more reasonable $1,000. And it takes really nice photos.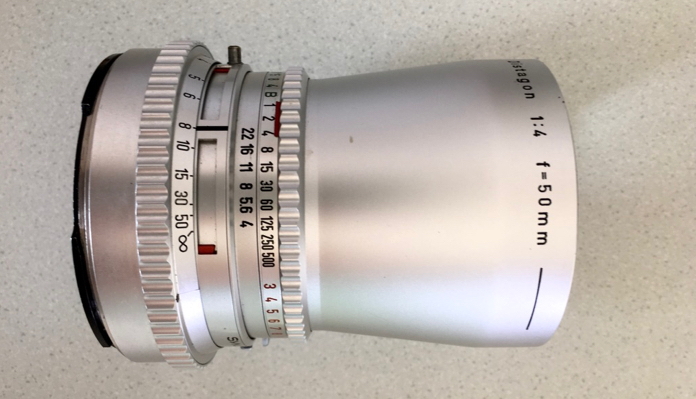 Don't forget to update the pacemaker too. Not that I have one, but I have known some who have these and it is essential to regulate the heart beat and, by extension, keep them alive. Lisa Vaas (Naked Security) reports that a firmware update for Abbott-made pacemakers has now been approved by the FDA. This will help protect against cyberattack that could cause sudden battery loss. That would be a nasty surprise.
There is a bit of a back story to this as when this was first reported, Abbott sued MedSec for defamation about bogus bugs, which may not have been so bogus after all. The litigation was withdrawn and Abbott came up with a fix. The surprise for me in the story was that the devices used 24-bit RSA authentication.

Apple has brought about changes that will see the end of 32-bit apps on macOS soon. These are now not usable on the latest versions of iOS. The iPhone X has also forced some changes on developers that come from the different screen dimensions. Come July (just after WWDC of course), all apps submitted to Apple must support the iPhone X screen (Ed Hardy, Cult of Mac) and must be built with the iOS 11 SDK. The speculation is that this means all three phones coming in the next iPhone release cycle will have the Notch, which also suggests that FaceID will be used.

On Twitter in the last few days there have been several comments mentioning that this week saw the release of the original iMac 20 years ago this week. There was also a tribute from Tim Cook (Chance Miller, 9to5 Mac) who said that it set Apple on a new course. I liked the original iMac so much that as soon as I had the funds I bought one, which by then was a little faster than the originals. I kept it for a year or so before passing it on to a friend and buying a G4 eMac for myself. I passed along a later MacBook Pro to the same friend, but part of that deal was the return of the iMac, which he still used from time to time. To celebrate the 20 years, I started it up.

I have run it a few times, but it is a little sensitive to heat these days and while it was originally a really stable machine, 18 years down the line we do have some temperamental behaviour sometimes. I run it from the point of view of interest, but it is not really a working machine nowadays: text and some minor tasks only. The iMac range evolved into something more spectacular with the flat-screen aluminium models - I had a couple of these too - and now the iMac Pro. For a look at that, see the photos and iMac Pro review from Austin Mann, who used a Hasselblad H6D for his work. There are some gorgeous pics here and information on a panorama of 11.4GB he stitched together on the iMac Pro.
Despite the adulation, I just never liked the original's replacement, known as the "anglepoise iMac".

Steve Jobs was famous for his comments on collecting user data in a comment to Walt Mossberg at the D8 Conference and this problem comes up often with regard to why Apple is different. This video is worth watching again. At the conference call last week, Tim Cook was asked about this and he explained the three basics (John Martellaro, The MacObserver):
Encryption
Keeping sensitive data on the device
Collecting less data [than others]

One of the minor giveaways from Apple's Conference Call concerned HomePod: another device that is in the Wall Street fail column. Not really, said Cook, they are going quite well. The device is not really a world killer: it is a supplemental device to add to the experience for those who have Apple Music. I also note that while not many appear to be shifting in the stores, this is more likely to be because customers order online, as I certainly do with most of my Apple stuff and will, if the HomePod ever arrives here.
I had been sceptical about its release here as it uses Siri heavily and many tasks or devices that do may not be available here. Cook did say, however, that Apple is looking to expand sales of HomePod to more countries in the future, so I had better cross my fingers again.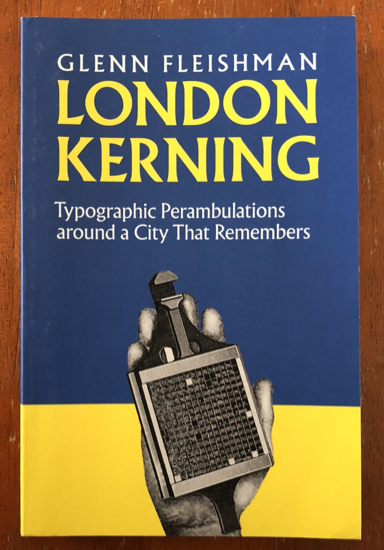 I had some time at the end of last week and was able to finish Glenn Fleishman's short book on typefaces and fonts, London Kerning. I also bought one online for my stepfather who was a printer - before he retired he printed security items, like passports. His apprenticeship and early work were on older machines and so he enjoyed looking at the pages of the book. Like me, he learned something.
While reading, I saw that Glenn had included a mention of the Doves font, which was a rather interesting design, but had an unhappy ending, when the designer threw all the metal type into the Thames at Hammersmith Bridge.
Some years later, there was an attempt to recreate the font by digital means, then the designer went down to the Thames and started digging in the mud, eventually retrieving several of the original pieces and allowing a tuning of the design.
I had read of this some months back and Glenn's reminder had me heading for the internet to re-read that story about how it was Raised from the Dead. As I had intended to when I first read this, I bought the font and it is now on the Mac. Although I am not allowed to install it as a web font (I need a separate licence for that), I read The Terms & Conditions and I can create an image from the text and display that online.

I heard last week that some of my students have given me the nickname Thanos. I am not sure if this is good or bad. I have not seen the movie yet but last week found something a little extra on Iron Man and the design of the HUD: heads-up display. This provides visual input and is important to the flow of the movie. And to iron Man, of course. Ian Failes (VFX Blog) has a long examination of the design processes and decisions involved in interviews with some of the main players.
Note that the ease of use found on the first iPhone had a considerable impact on how they thought the HUD should operate. Could you imagine what it might be like if Iron Man used Android? . . .
Graham K. Rogers teaches at the Faculty of Engineering, Mahidol University in Thailand. He wrote in the Bangkok Post, Database supplement on IT subjects. For the last seven years of Database he wrote a column on Apple and Macs. After 3 years writing a column in the Life supplement, he is now no longer associated with the Bangkok Post. He can be followed on Twitter (@extensions_th)