eXtensions - The Wednesday File (79): Announcements from Apple; Apple Watch Arriving in Thailand in Time for Apple's First Store Here - Icon Siam
By Graham K. Rogers
---
A few hours ago, Apple announced an update to the MacBook Air, a long-overdue revised Mac mini, and new versions of the iPad Pro. In the meantime Apple's quarterly results will be released later this week; orders for the Apple Watch 4 in Thailand open on Friday and it will be available next week, just in time for the new Apple Store in IconSiam.

Apple will announce its fourth quarter earnings on Thursday in a week which also sees updates to some of its products (see section below). As I caught the announcements last night - and several other online sources have put out comprehensive information on the new items - I am putting a summary here. I have other, more local, fish to fry.
On the earnings front, I was slightly surprised to see an item on Seeking Alpha this week suggesting that Apple's foundation was crumbling. I mean, how many times have we read such crap? I read through it with some incredulity as several old memes appeared and a dodgy chart was used to hold up some of the assertions. In short, Apple began to fade when Steve Jobs died (have you seen the respective market valuations), there is no innovation and Samsung does a better job, with Apple buying its screens from Samsung, so there!
Actually, Apple buys a whole lot more from Samsung but the writer either missed that, doesn't know or had a specific agenda. I couldn't quite put my finger on it - partly from the tone, the use of a specific chart and some other comments - but this reminded me of Michael Blair and his constant negativity towards Apple. Indeed, when Blair said, "sell Apple"", it was a signal for many readers to buy: and they made a fortune doing just that. Almost every time he told investors to sell, the share price went up. Consistency, I suppose.
I was not alone in this feeling as when I read through the comments section (and I read it all) many others named Blair as a potential author for the article, but marked the submitter, "Long Term Tips" as a source to avoid, ignore or handle with a bargepole. If you really need to flagellate yourself, you can find it yourself. I won't provide a link to such drivel.
A more reasonable comment on Seeking Alpha came from Michael Henage who points out that this quarter may see some results at the lower end of Apple's guidance. He did not include this, but Apple suggests "revenue between $60 billion and $62 billion". I am also not sure of Henage's maths, but this can be a lower quarter. However, Apple has been known in recent years to present surprises.

And now the main event, which was at 9pm Thai time last night, coming from the Brooklyn Academy of Music:
There were some interesting icons at the beginning of the presentation, which were followed by a music video praising New York. Then Tim Cook came on-stage to much applause. Cook started talking about creativity and started with the Mac, introduced by a video of creative users. I found the partisan crowd a bit over-enthusiastic at times.
MacBook Air - Retina display; 2 x USB-C (Thunderbolt 3) ports; narrower screen borders; over 4 million pixels (48% more color); Touch ID; T2 security chip (secure enclave and several other features); improved audio; CPU Intel i5; up to 1.5 TB SSD; 17% less volume; 15.6mm thin (10% thinner); 1.25Kg; new aluminum alloy (100% recycled Al); three colors (silver, gold and space gray); 8GB RAM, 1.6GHz, starts at $1199. Order starting today, available next week.

Mac mini - enthusiastic reception for this overdue update (4 years) - new space gray finish; 4-core processors and 6-core processors; 5 times faster performance; up to 64GB RAM; All-flash storage; up to 2TB; new thermal system; 4 x USB-C (Thunderbolt), ethernet; HDMI 2; 3.6GHz processor; starts at $799. It will be 27,900 baht here, but although it is on the Apple store page, it is shown as not yet available. The more powerful Mac mini with the 6-core processor will be 38,400 baht here. As the Select button is greyed out, I cannot see upgrade options right now, but Dominic Preston (MacWorld) has some details on this in his article on the device.


Mac mini - image courtesy of Apple




Apple Retail - Today at Apple (Angela Ahrendts) - outlined the types of sessions that take place at Apple Stores; over 18,000 sessions have taken place; 60 new sessions announced (video, music, design expanded); mention of Apple store in IconSiam, and the Champs-Elysée;

iPad - 400 million iPads sold; more sold in the last year than all the computers by other notebook makers;

iPad Pro - removal of home button; John Ternus made presentation; uses iPhone X tech to redesign the display; 11" display; same iPad size as 10.5"; 12.9" version; 5.9mm thin; 25% less volume; FaceID; new gestures (like iPhone X); A12X Bionic processor, 7-nanometer technology; 10 billion transistors; 8-core CPU; 7-core GPU; all-day battery life; Neural engine; up to 1TB capacity; USB-C (confirms rumours); can connect to high-res displays; charge iPhone from iPad Pro; redesigned Apple Pencil (charges wirelessly); Smart Keyboard Folio; 4-speaker audio; 12 MP camera. iPad Pro: 11" starting at $799; 12.9" starts at $999.

Included a demo from Adobe with Photoshop on the iPad Pro. App reimagined for touch; edited a 12,0000 x 12,000 image zooming in and out with no delays; created a shortcut on the Apple Pencil (double tap on the pencil itself). Also showed Project Arrow: using the edited image, able to step into the AR image.

iOS 12.1 update released: Group FaceTime; emojis.
No doubt in my mind: the Mac mini is the one I want. . . .

In the middle of last week, local social media was enlivened when information about the opening of the new IconSiam Apple store appeared (Spin9). It looks as if they had an early invite to the store, or at least outside which has an area for relaxation, like is found at other stores, such as Union Square.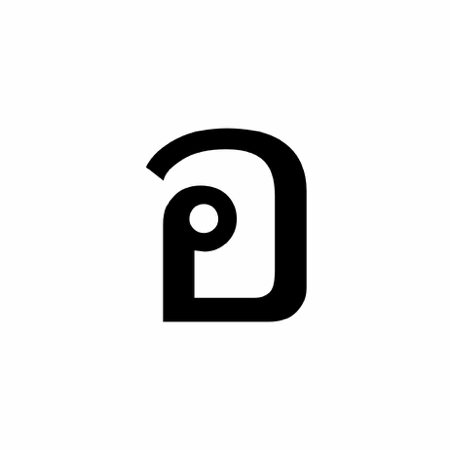 The report shows a special Apple logo, which is an adaptation of the Thai character AW - this makes up part of the spelling of Apple in Thai. The store is due to open on 10 November, which is a little earlier than I expected, but plenty of time for the end of year sales period.
Despite several years of columns in the Bangkok Post, beginning when OS X was new and unknown, and including several trips to Apple events in San Francisco, I am not expecting an invitation to the opening. I have explained this previously. Apple is loyal when needed, but my usefulness as a conduit for product information has ended. I am not at all annoyed with Apple: this is a pragmatic business decision (I am more annoyed with Bangkok Post dithering and failure to adjust to new media needs).
I would like to be at the opening because this just ties up Apple's commitment to Thailand, but if not, so be it. There will be plenty of frantic and uninformed media darlings there anyway. I will watch for the report from Spin9: in Thai. Wu and (sometimes) Sue, approach this with good levels of professionalism. I am old school with text and photos; they are new wave with online video reports in a quality I could only aspire to. Unlike many self-elected experts who have appeared in recent years, these reports offer original content and opinions: not just clones of others' ideas.

This weekend Apple was pushing the Apple Watch 4 on Twitter in countless Thai language promotions. This is not yet shown in the online store here (Tuesday evening). With the concrete and glass store at IconSiam opening on 10 November, I did wonder if Apple would time the release for opening day, but a further Twitter ad showed that TrueMove would have the cellular version of the Apple Watch 4 available for order this Friday (2 Nov). That means they will be in the shops on the following Friday and probably also in the new Apple Store when it opens on Saturday (10 November).
The main Apple page for Thailand now shows the Apple Watch 4 with a greyed out comment in Thai that translated to, "Released Nov. 2". Thus far the Online store in English has not been changed, but I expect that will be updated. The pages should be updated this week anyway following the announcements of new products by Apple and as usual it was offline Tuesday evening.
Apple Watch 4 - Images courtesy of Apple

The iPhone section of the online store is looking much healthier these days and now has 4 iPhones. There will also be changes to the front screen of the online store as the new products become available. As I write this I am anticipating that not all of the newly announced devices will be available in Thailand from day one.
What is also possible is that there could be an update to iOS. With the betas of iOS 12.1 in circulation for a few weeks now, this would be a time that Apple would consider releasing the update, especially if there are new features with some of the devices to be announced. Some of these could be the delayed FaceTime Groups, and new emojis. More new features are also possible.

One of the exciting features of the new Apple Watch for me was the inclusion of Fall Detection. Old and young alike can fall down and this is a potential solution to a real problem. Rene Ritchie tried to show this working by simulating falls, but was unable to make it trigger: it takes a stunt man or a real fall, I guess. It is calibrated to recognise judo break falls. I am not going to try.
At the end of last week a report on 9to5 Mac Zac Hall) outlined the problem a Swiss man faced when he went down suffering from acute back pain. Having had a similar problem, I understand how this would cause him to double over and go down. His Apple Watch detected the unusual and (presumably) rapid change in position and offered to take action. His mother and an ambulance were called and he is now OK.

When I went to the UK at the beginning of October, I left my students with a couple of tasks: presentations (which we will do next week); and a photo project. I asked them to go round the Salaya campus, take photographs and then present them in a suitable format (perhaps using presentation software or other means). The presentations were last week and we immediately hit a snag, which I turned into a teaching moment: they wanted an HDMI cable, but the only port was on the projector, suspended from the ceiling: VGA cables are provided.
If the students are going to use specific equipment, they need to prepare, so I sent one off to the technician to find a cable. I knew he had one. In the end, there was a change of direction. I had my lightning-to-VGA adapter in my bag and with 3 iPads in the class, they decided to use those and a couple of iPhones. One PC was also used at the end.
What surprised me, however, was that, when I asked about the cameras used, 11 had used iPhones. Some had used Canon or Nikon DSLR, with an Olympus Pen in the mix; and one had used an Olympus OM10: a 35mm single-lens reflex camera. He had taken a roll of film. I was delighted. On the whole, some editing might have helped with many of the images presented, particularly with shadows, but most of these young electrical engineers had produced fairly honest work.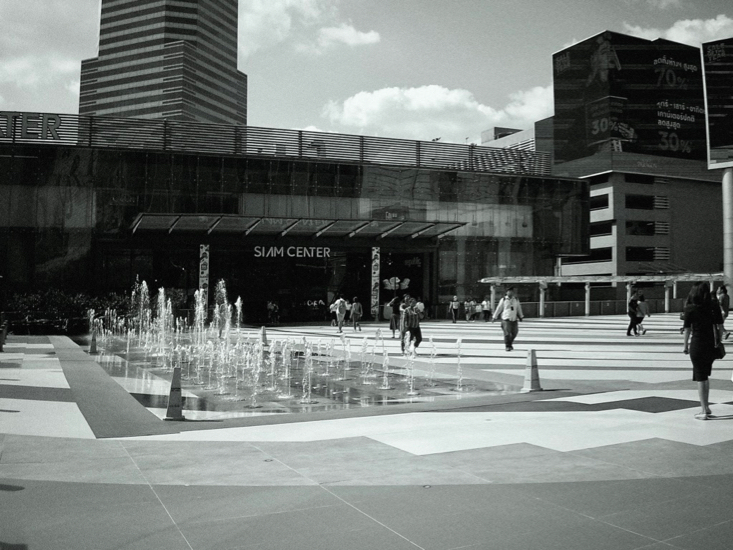 Image from Yashica Y35 using B&W cartridge

This week, the Yashica Y35, digi-film camera was delivered to my office. This was a Kickstarter project, I invested in a while back and I was never sure it was going to appear. It may not be as good as I hoped, and it was badly savaged in a review by Michael Zhang (Petapixel) last week. Much of what he wrote is true, but I am looking at this differently, even if it is not the product I was looking for. I am examining it now and will put up my own review in a few days. The black and white output is quite interesting, but color images may need some work.

Almost every time Apple announces an apparent switch from what pundits think of as a trusted approach, there is hand-wringing, until the products appear and it all makes sense. A good example is the iPhone itself of course, which was heavily criticised by some dinosaurs in technology, some of whom still miss the point. The iPhone 5c was never seen as a success, although overall sales, particularly in some less-affluent countries were quite good. I still see some being used. And then there was the iPhone SE.
Apple's sanity was questioned by experts, but it remains one of the all-time favourites. It made good use of an older design (iPhone 5) that was much admired, and included reasonably up-to-date components, mainly from the iPhone 6, so Apple made a good profit on every one it sold.
Now there is criticism of its 3-pronged approach of the iPhone Xs (2 models) and the iPhone Xr with its several colours. Jason Snell (Tom's Guide), writes about the iPhone Xr and where he thinks it fits into Apple's overall strategy and is sure it is going to be a hit.
iPhone XR - Images courtesy of Apple

On Tuesday the Chancellor of the Exchequer, who is the UK finance minister, announced his annual budget, which was praised or condemned depending on where one sits politically. One thing that did appear in the budget and will not see much opposition, is the plan to impose new taxes on tech firms, who have long been suspected of avoiding revenue on their income and profits, despite the point that they follow the laws that these lazy governments create.
A couple of articles I saw on this mentioned Amazon, Google, Facebook and of course Apple. Several other countries and the EU have already made plans to gouge back some of what they see as ill-gotten gains and will probably pass it on to the banking sector or the military-industrial complex. AJ Dellinger (Engadget) reports that the UK wants 2%.
President Trump may want more too, as it was reported on Monday (Andrew O'Hara, AppleInsider) that it is planned to include Apple products in new tariffs aimed at China. Of course we should not expect China to accept this passively.

And what a surprise, despite all the usual comments about the "S" years being consolidation and no change for the iPhone (even though there is a powerful new processor), Cella Lao Rousseau reports (iMore) that the iPhone XS camera is a game-changer. They always are.
Graham K. Rogers teaches at the Faculty of Engineering, Mahidol University in Thailand. He wrote in the Bangkok Post, Database supplement on IT subjects. For the last seven years of Database he wrote a column on Apple and Macs. After 3 years writing a column in the Life supplement, he is now no longer associated with the Bangkok Post. He can be followed on Twitter (@extensions_th)