eXtensions - The Wednesday File (76): The Apple Cupboard is Bare Here; Watch Comments; Photokina News
By Graham K. Rogers
---
The Apple Watch is seeing a lot of interest, both the new release and the Apple Watch 3 which still has some interest. MotoGP arrives here this week, so the airports may be buzzing as I head to the UK. Photokina brought out a lot of new devices showing how much interest there still is in photography, with two manufacturers installing powerful photo-editing software on their cameras.

I am off to the UK this week for a family trip and have been planning what I need to pack, and how I will pack it. Weight, safety and security are the three main factors for me, although this year I will have fewer devices with me: just one iPhone and one computer. Cameras are a problem, both in terms of keeping them safe and their weight, so I am still undecided if I should pack the film camera in my suitcase or in carry-on bags. The computer will certainly be carry-on.
While I am leaving, the MotoGP crowd: teams, riders, management, journalists and spectators are arriving for the races at Buriram next weekend. I don't suppose I would have gone to the circuit, preferring to watch on the internet link I have, but this is expected to see a massive influx of people to the area. While many connected directly with the racing will fly directly to Buriram, a lot of people will stop off in Bangkok (and elsewhere), so Suvarnabhumi Airport is likely to be busy. I know: it always is.
With the expected influx, Immigration is gearing up and moving officers from various offices to Buriram, including a checkpoint at the circuit to assist those who may want to extend their stays (Wassayos Ngamkham, Bangkok Post). Note also that this week the new head of Immigration has changed and this is now the General with the nickname "Joke" who was recently in the news about events in Koh Tao. One of his first actions was to make it clear at Suvarnabhumi Airport that there are no extra fees for helping Chinese tourists who may need help with Immigration processes.

Last week Twitter was enlivened by a photo of Robert Mueller and his wife with a Mac working with an Apple Genius in the Georgetown Apple store and looking somewhat concerned, Jacob Kastrenakes (The Verge) reports. There was considerable speculation on Twitter about what this might mean for the investigation. Anyone who thinks that Mueller would take a computer being used in such a serious investigation in to an Apple Genius, needs to think about this. The FBI and Justice Department have their own computer departments that maintain all devices (including iPhones) and make sure the correct software is installed. This is a picture of a domestic computer problem as may happen to any of us from time to time.

I have enjoyed every version of the Apple Watch and like a lot of others I am looking forward to when the Apple Watch 4 goes on sale here, although when that will be is a mystery right now. The arrival dates for Thailand depend on a couple of factors: supply and where Thailand is in apple's priorities; authorisation from local authorities. This is more about the different types of wireless technology used in the devices and although there were some changes in the specifications, this should not cause any major delays. It may be a bit different for the new iPhones.
With two new models for now, with changes to wireless and carrier technology, the authorisations may take a little longer, particularly if local officers (or the carriers) object to the new virtual SIM cards. I see it as a possibility that, to circumvent any such objections, Apple could supply the same models as for the Chinese market: with two SIM trays. I am still betting on mid- to late October for the Apple Watch and about the same time-scale for the iPhone Xs and iPhone Xs Max.
It is reported online that Apple's software for selfies on the iPhone Xs may be too good. It is smoothing the output to such an extent that in some cases it looks unreal (Michael Zhang, PetaPixel). Apple is aware and is working on a fix. However, Sebastian De With (PetaPixel), one of the developers of the excellent Halide app that allows taking RAW photos on iPhones, has an article explaining the new cameras and debunking the idea that there is excessive smoothing going on. It is connected to the way the new iPhones take and combine multiple images, along with the changes in shutter speed and ISO
I had expected delays for the new ECG feature to meet approval from different countries. My main concern is that the medical profession here will frown at this, but Ben Lovejoy (9to5 Mac) reports that it may take years for approval in the UK if Apple is asked to carry out a clinical investigation in Britain.
The interest in the Apple Watch has reached my office where one lecturer has one because he exercises and runs every day. A number of students also have the devices too. The secretaries have also been pumping me for information about how I use the Apple Watch 3 I have, which has a couple more tricks with the latest WatchOS update. There was also an interim update this week that has a couple of bug fixes.
I mentioned that the price was now 9900 baht, but that I had seen one outlet listing a price of 11,900 baht. One secretary who seems determined to buy the Apple Watch 3 for herself, found that when she went into the Mall, Bang Khae, the iStudio there was also charging 11,900 baht. I suggested she go to Siam (she made a face) or order online from the Apple Store for Thailand.
Not long after that conversation, another lady in the office messaged me about my own Apple Watch 3 and I said that I could let this go for 4500 baht when the new ones arrive. I was also offered 28,000 for the iPhone X I have currently, which will ease the load when the new iPhones do finally arrive.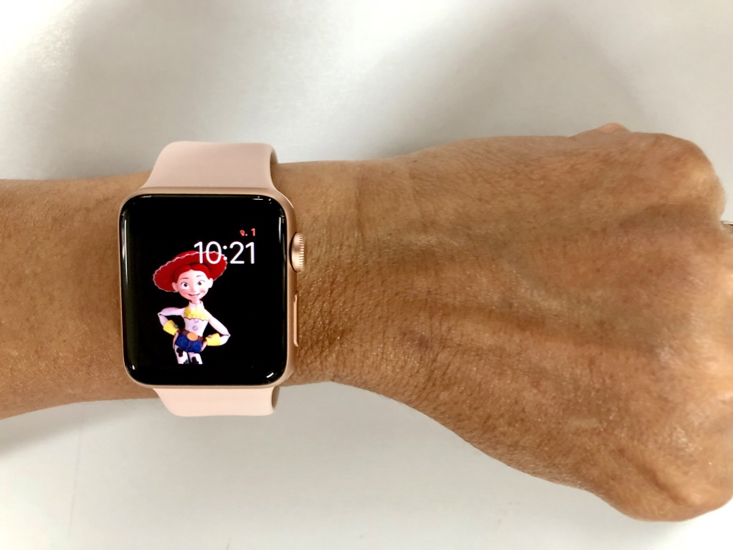 When I went into the office on Monday morning, however, the head secretary proudly showed me a rose gold Apple Watch 3 with a nice matching coral band. We spent the next 20 minutes comparing apps and how it works with the iPhone 6 she has. She is really satisfied with it and told me that the price was the standrad 9900 baht in Central Salaya. She also bought this on 10 months interest-free credit so is really happy.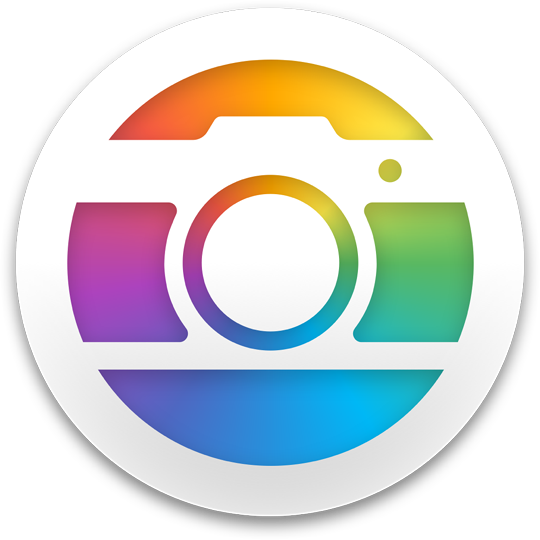 Not long ago, Apple announced that it was to shutter the photo print services, which had zero effect here as this has never been available in Thailand. Nonetheless, Mimeo Photos has announced that it is unveiling a new conversion tool and Apple Photo Project Ordering Service. According to the PR release, this will be the only app capable of both converting and reprinting Apple Photos projects to its global customer base (my italics). I was surprised to find that the Mimeo app is available here. I downloaded it and at some time I may try this out. The app seems to work OK and there were over 50 book themes available for me in the Photos app.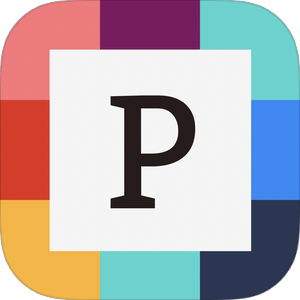 My usual approach however, especially as the same images are available to me on the Mac and my iOS devices, is to use Printastic. I have used this several times and ordered another book this weekend. I had to make the order twice as one recipient is in the UK and I was charged in Sterling for that. Then I ordered 2 more for here. This is a separate process and this time I was charged in US$. As the data was still available I was able to use the same setup. This does disappear after a day or so. Printastic have a feature that allows book data to be saved for a small fee, which may be useful for anyone who feels the original might be ordered more at some time in the future.

Currently the online store looks sparse, with only the iPhone 8 and iPhone 7 shown, while the Apple Watch 3 and accessories are all that are shown in that section. The iPads look fairly well populated, but an update could be expected as with Macs. The trash-can Mac Pro is still shown as being on sale for a hefty starting price of 114,900 baht. This is always Apple's fallow time, but this year it looks worse here because as far as Thailand is concerned, right now the cupboard is bare.
In the run up to the end of year, I would expect a number of new or updated products. As ever, the likely candidates are iPads, Macs (desktop and notebooks), but not the long-awaited Mac Pro. Like a lot of people, I hope that the Mac mini receives some love: not necessary on the outside, but some inner upgrades would go well.

Unlike Apple's thin approach (which will change) there was much excitement at Photokina last week with all the major manufacturers coming out with a wide range of new cameras and lenses, proving that the industry is not at all dead. I went looking for some film last week and spotted some older cameras which were more expensive than I expected. As I commented a few weeks ago, a resurgence in photography - particularly the use of film - has put some pressure on the finite supply of used cameras. I argued back in July - particularly when a box of new Fuji film cameras was discovered - that it might be in the interests of some companies to re-release some of their film cameras.
I will be taking my Hasselblad to England, but had a disaster with a roll of PanF5Plus film (ISO 50) that had earlier given me excellent results. I discussed this with AirLab technical staff and asked them to try another two rolls I had taken, along with a roll of Rollei ISO 400. That had come with the previous batch of ISO 50 Ilford film, and I was worried that someone had been over-keen with the X-Ray machine at the airport. The two rolls were fine and I scanned them last Saturday afternoon

Rollei 400 (left) and Ilford PanF5 Plus film

At Photokina I was pleased to see the announcement of a new Phase One camera with 150MP sensor. Dan Havlik (Shutterbug) had already played with the new 64MP Leica S3 and then tried the Phase One device which in the shots reminds me of a Hasselblad, in the same way some Mamiya cameras do. While the most recent digital Hasselblad cameras are around $39,000 the Phase One comes in at a staggering $52,000, which shows the real difference between me and the professionals.

XF IQ4 150MP Camera System: Image Courtesy of Phase One

Some of the features were interesting and likely to be incorporated by other camera makers (if they have not already): it has both XQD and SD card slots (like my Nikon D850), along with new tethering options including wireless, USB-C and Ethernet connectivity. Impressive. Even more interesting to some was that onboard there is a version of Capture One Raw imaging software installed so editing is possible in the camera.
This is not the only camera company taking this approach. Jacob Kastrenakes (The Verge) reports that Zeiss has built Adobe Photoshop into its full-frame, fixed-lens ZX1 camera. This is rather an unusual camera: like a point and shoot but with some upmarket feel to it, particularly with the lens (Zeiss of course) and a rear touch-screen which Kastrenakes compares to an Android tablet built in to the camera. Expected price is said to be in the region of $3000.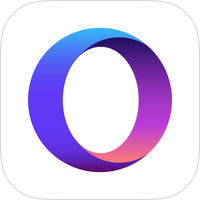 A new version of Opera has been released for the iPhone following the Android version put out a short time ago. Opera Touch has a new interface and allows one-hand browsing. I just downloaded it on the iPad, where it works in the X1 and x2 displays, while on the iPhone X it looks just fine. Speed is quite good.

A few months ago the new Formula One Management organization announced to great fanfare that the races were to be available live online, just like Dorna has been doing for 3 or more years for MotoGP races. I found the signup pages misleading and ended up paying for only recorded races, so I objected and they refunded my money. I wondered then if this were due to the stranglehold that local television suppliers have on programming. In a Twitter message this weekend that was conformed by a link to a page listing all the countries in which full or limited services were available, noting that they were unable to providing online races as there were contractual limitations in some countries: Thailand for example.
This page outlines the F1 TV content that is available by territory. We would love to make all our content available to fans around the world, however, some limitations are in place due to the nature of our pre-existing media rights contracts. Over time we will be looking to increase the number of countries where F1 TV is available and to also provide an ever-increasing amount of live video content along with historical races from our archive.

I had a weird email this week purporting to be from Spotify, although with Apple logos in the body along with several spelling errors. I don't use this service, haven't signed up, and was not expecting to be told about a renewal on 28 October this year. Using the View menu in Mail, I had a look at the content and found that the links go to a site in Liechtenstein, which is where Apple does a lot of its financial transactions. But my accounts would be charged elsewhere, so I sent this along to abuse@icloud.com to let them have a look.

Last year, when Teresa May made a speech she had a coughing fit and some of the letters on the display behind her fell off, like a Keynote transition effect. This year at its conference, the Conservatives have gone better with an app that is so secure it allowed total access to a user's details, just by typing in the other user's email account. There is a chance that the regulator could fine the Party something like £2 million for that little data breach. And they still have that blue screen behind which may be ripe for some unusual edits.

A note on Twitter (Sam Stepanyan) may serve as a warning for those travelling to New Zealand which I thought was filled with people almost as nice as Canadians. Some arriving passengers are being asked to provide passwords and go through what is being called a "digital search". If they decline, they can now be fined $5000 by Customs and their electronic devices can be seized. I wonder how soon other countries will introduce similar measures.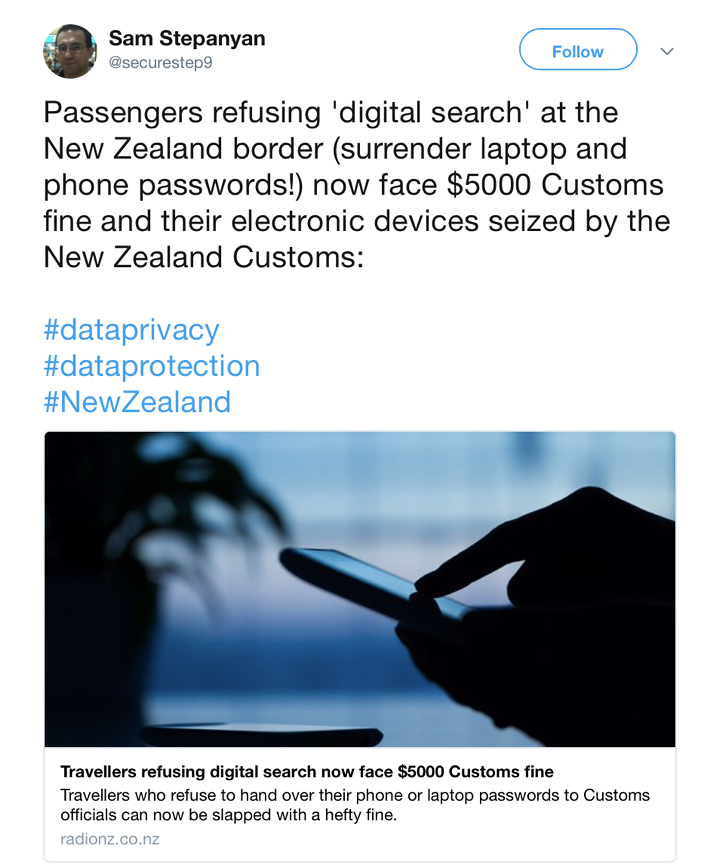 It is not that most people (and certainly not me) have anything to hide, but governments no longer recognise the basic tenets of privacy. We are presumed guilty just because we carry digital devices. The easiest is to offload all important data to the cloud which is not searchable at ports of entry, apparently, then reinstall at the destination. This if course defeats the purpose of search and seize as only those with something to hide will bother with this.

Also in my Twitter feed on Monday morning was an interesting YouTube video by Dieter Bohn (The Verge), which looks at why Google developed Amazon: not because of the iPhone because in those days the ascendant system was Windows Mobile.
Graham K. Rogers teaches at the Faculty of Engineering, Mahidol University in Thailand. He wrote in the Bangkok Post, Database supplement on IT subjects. For the last seven years of Database he wrote a column on Apple and Macs. After 3 years writing a column in the Life supplement, he is now no longer associated with the Bangkok Post. He can be followed on Twitter (@extensions_th)