By Graham K. Rogers
---
Apple's Event at the new Steve Jobs Theater was packed with new releases, although leaks and rumours had removed some of the excitement. With so much to explain, much was not covered and even the breathless pace of Phil Schiller only touched the surface. The iPhone SE price is reduced. The Product (RED) iPhone has gone; and iTunes has been updated removing the App Store according to early reports.

For months we have been assailed with rumors about what Apple will or will not do with its next iPhone (and other devices), with much online comment veering towards the negative, particularly from sites like Seeking Alpha and other Wall Street-linked commentators. Even a few hours before the Event was set to begin, that well-known analyst whom everyone thinks is always right put out another negative report anticipating that although the iPhones will have wireless charging, Apple's own chargers are not yet ready: lucky third party accessory makers (Benjamin Mayo, 9to5 Mac). Has Ming-Chi Kuo put out anything this year that was positive for Apple? I am beginning to see a pattern here.
There is a Belkin Wireless Charger and it will ship to Thailand ($29.93 + $27.27 Shipping), although I hope that the notoriously tardy retailers here would at least get this act together by the time the new iPhones arrive here.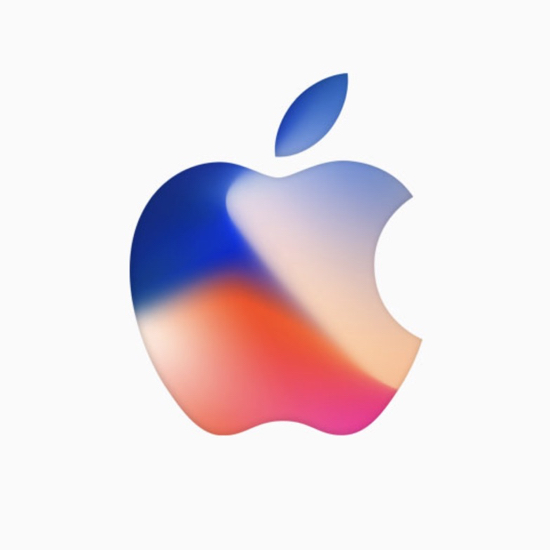 The last few days before Apple's even saw the leak to end all leaks when an Apple insider (apparently) sent emails to a couple of publications that contained the URL for the Gold master release of iOS 11, exposing the Crown Jewels. We shall know the full details in a short while, but one interesting point concerns the A11 processor. With the A10 (in the iPhone 7) the Fusion chip had two cores for high power processing (like power-intensive games) and two for lower speed processing (mundane tasks like Mail). The A11 is said to have 6 cores, four of which are for the day to day tasks, and two for power (Christian Zibreg, iDownloadBlog). Early benchmark testing shows that this far surpasses anything that exists now. As a note, with the iOS release scheduled for 19 September, that leaked GM may still be updated more.
I am setting up now for the Event which I shall watch via Apple TV, with a Mac and iPad on standby. I note that, so far, the real Gold Master has not yet actually been released to developers. Nor has the one for macOS, so perhaps there may still be some surprises after all. The last iOS 11 beta update was put out on 22 August according to what I heard and there were still issues then. Right on cue, the Apple Stores round the world went offline and the pages will be updated, although the Apple sites themselves, including the iPhone 7 page here, were still up. The iPhones are not at all likely to be on sale here immediately, but maybe there are other products that could be available early.
I expect three iPhones, if rumours and the GM leaks are right, with at least one using an OLED screen (organic light-emitting diode). The top model will apparently be an iPhone 10-year anniversary model, so X is TEN - can we get that out of the way now. That was 16 words. I have seen two articles of around 500 words already debating the name before it is announced. The internet (and the need for advertising income) really does make for a lot of wasted text and time.
Before the event, a lot of people were putting videos of the Steve Jobs Theater online showing some of the exterior, the inside and many of the people attending the event. As the auditorium is downstairs, I thought there would be a crush (like the rugby scrums at Moscone Center) when the inner doors were finally opened, but early videos showed it filling up fairly slowly. As there were different coloured badges for attendees, maybe seating is allocated properly. I see there is also a tube-like lift for VIPs like Woz.
Showtime. . .
Like the overture for an opera, there is always something to settle down the crowd. It used to be music - James Brown for the first iPhone launch - but lately Apple has produced videos for the start of its events and these may give clues as to some of what is to be announced. Sitting here just before midnight, on the other side of the world, despite all the leaks and rumours, I am quite excited for the event itself.

In this case, the video was of the theater itself and the arriving press, with background music from The Beatles: All You Need is Love. In the video I was able to spot Wu, from Thailand's DigiTimes as he came down the stairs.

At the start there was a recorded voice of Steve Jobs, about making something wonderful with care and love. We need to be true to who we are. Keeping us, us.


Tim Cook appears onstage and thanks the audience. "It was only fitting that Steve should open his theater." Cook's intro talked about the importance of Steve Jobs to him and to Apple. His greatest gift . . . would be Apple itself. One of the ways that Steve showed his genius was to unlock talent. Today and always, we honor him.

"Some incredible products today", but Cook talked about the destruction caused by adverse weather. Hand in Hand benefit tonight and Cook hoped people would donate. Cook then discussed the move to the Apple Campus - its design, its landscape - and how it would take several months. Powered by 100% renewable energy. A Visitor Center, with Augmented Reality displays and a new store are available.


0010 Angela Ahrendts discussed the developments in retails outlets. Not just the stores, but the people working in the stores. Apple retail is Apple's pargest product, she said. Market places, at least in those countries where such stores exist: Genius Grove, the Avenues, meeting places, live music. In-store experiences: Today at Apple; Teachers' Tuesdays. Sessions led by creative team. Video brought this ito context.

A sneak peak suggests more stores in other countries, but 5th Avenue New York is being redesigned; in Paris; Milan; Carnegie Library; Michigan Ave., Chicago (20 October).


0018: Tim Cook reappears and starts with new products, beginning with Apple Watch. Background of the current models. 50% growth compared to previous year. Apple Watch is now the Number One watch in the world (last year Number 2). Customer satisfaction 97%. A video was played to show customer reactions and the ways the Watch is used worldwide. One or two lifesavers here. Even Woz applauded.

0025: News about the future of Apple Watch from Jeff.

WatchOS 4 available from September 19 has a redesigned Workout app. New features for swimmers; and GymKit. Heart Rate monitor, will have enhancements: resting heart rate, recovery heart rate. Adding a feature to notify an elevated heart rate when user does not appear to be active. As expected, the heart rhythms are also to be included as found with the research done at Stanford and by the developer of Cardiogram. Apple working with FDA too.

New Apple Watch too. Series 3. Cellular built-in. Freedom to go anywhere. Go for a run without the phone. Receive calls with just the Watch: uses the same phone number as the iPhone. Can stream songs using the cellular connection. Beats 1 live (or any other Apple radio station).

Advanced technology. New dual-core processor. Siri can talk on Apple Watch. Bluetooth and Wireless connectivity a new W2 chip. Cellular needs new antennas and solutions include the display used as antenna. Electronic SIM which is much smaller. The case is the same size as Series 2. The back crystal is extended 0.25mm. He ran a small (live) demo showing the way the Watch can make calls. The demo was done with no microphone and just the Watch.

New bands and new Nike bands too. New watch face styles. A new ceramic watch in grey to go with the white one from last year.

$329 without cellular
3$99 with cellular (I will add to details of pricing and countries later)

Available September, but unlikely to be in Thailand this year, even without cellular. Tim Cook returned and introduced a video advertisement.


0042: Apple TV. An Emmy for Siri (not available here of course). History of TV from B&W to colour and more. Now the next inflection point: Apple TV 4K. Two technologies: Eddy Cue comes to stage to explain.

First 4K is one of the major advances because of the number of pixels; but also HDR (High Dynamic Range). Apple TV 4K supports HDR 10. Cue runs a demo of the output beginning with the Dubai screensaver. The UI has been redone: more vibrant. Shows a clip from the new Spiderman movie playing on the new AppleTV 4K. Uses the A10 chip with CPU twice the current AppleTV.

Content is being added (at least in some markets). 4K HDR titles will be available from major providers like Netflix. Live sports will be added (ESPN): notifications. Live News coming to the TV app. Available on iOS devices too (not all areas). Demo of a new multiplayer, game by Genova Chen of ThatGame Company: Sky. Can be played with online players. Also on iPad and iPhone.

Eddy Cue summarised the device.


0055: Tim Cook. iPhone. Great cheers of course. Mentions impact of the iPhone. Wants to create something so powerful that the hardware disappears: Mutitouch; App Store; Retina display; messaging; Siri (AI); security and privacy with TouchID; cameras. Many innovations up to this moment: create better devices. Video showing the new models (horizontal cameras not vertical). iPhone 8.

Phil Schiller does the introductions. iPhone 8i and iPhone 8 Plus. New design, glass on front and back. Silver, Space Gray and Gold. Aluminium 7000 alloy (as before). Glass is most durable ever. 4.7" Retina display for iPhone 8 and 5.5" in iPhone 8 Plus. New stereo speakers: deeper bass. A new chip: A11 Bionic.

The 64-bit 4.3 billion transistors, 25% higher performance. GPU designed by Apple, several times faster than the A10. Image signal processor for photography. Camera has 12MP sensor on iPhone 8. Pixel redesign for lower noise and better colors. iPhone 8 Plus has to new sensors, F2.8. Photos shown are really sharp with great dynamic range. Colors are super saturated. Low light photography improved.

Lighting improvements with the dual cameras adding to Portrait Mode: Portrait Lighting. A lot of software used in this. Real time analysis of the light on the face. Video has high quality video capture with new encoder: real time image analysis of 2 million tiles per second. Slo-mo 240 fps at 1080. Augmented Reality. . .

First smartphone designed for this. ARKit software uses the A11 Bionic chip. Examples of the use of AR. Some already shown in the last few months revealed some potential but the newer ones are impressive. A demo from Directive Games showed how gaming can be improved: The Machines is designed to be only played in AR.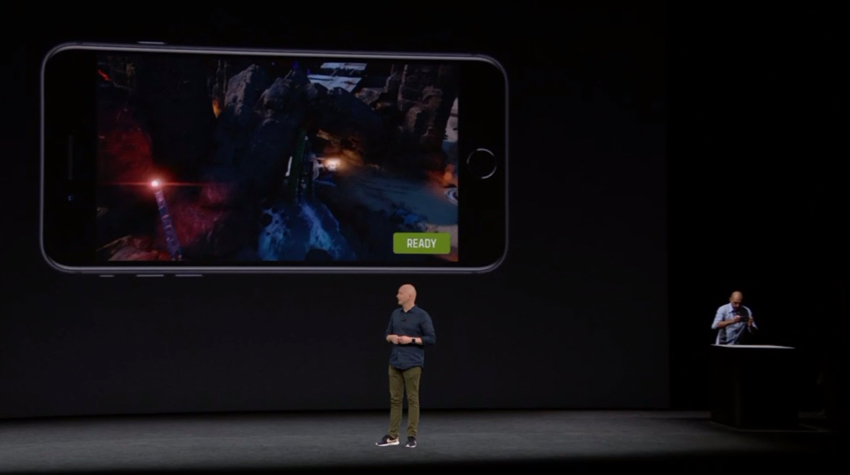 Schiller then discussed wireless: improvements in Bluetooth and LTE. Wireless charging (as expected). Qi open wireless standard (as with the Belkin device). Many companies already producing suitable devices. Why would Apple therefore need to make its own (but see below - AirPower next year)?

iPhone 8 64GB and 256GB: $699
iPhone 8 Plus 64GB and 256GB: $799
22 September available. iOS 11 on 19 September
An Apple Press release shows orders iPhone 8 and iPhone 8 Plus begin Friday, September 15, with availability beginning Friday, September 22, in Australia, Austria, Belgium, Canada, China, Denmark, Finland, France, Germany, Hong Kong, Ireland, Italy, Japan, Luxembourg, Mexico, Netherlands, New Zealand, Norway, Portugal, Puerto Rico, Singapore, Spain, Sweden, Switzerland, Taiwan, UAE, the UK, the US and US Virgin Islands.
iPhone 8 and iPhone 8 Plus will be available in Andorra, Bahrain, Bulgaria, Croatia, Cyprus, Czech Republic, Estonia, Greece, Greenland, Guernsey, Hungary, Iceland, India, Isle of Man, Israel, Jersey, Kuwait, Latvia, Liechtenstein, Lithuania, Malta, Monaco, Poland, Qatar, Romania, Russia, Saudi Arabia, Slovakia and Slovenia beginning Friday, September 29.
One more thing
Smartphone future. Now after 10 years, there is an anniversary phone: iPhone X (TEN). Video shows vertical cameras. Cook hands over to Schiller again.

Edge to edge, top to bottom fit. Surgical grade stainless steel. Water and dust resistant: space gray and silver. New display: Super Retina display. 5.8" (diagonal), 2.7 million pixels. OLED as expected: contrast, resolution, thinness. New displays have better qualities.

No Home button: rethink how the device can work; now swipe up from the bottom. Multi-tasking also works with the upward swipe. Siri can be activated by speech or by using the side button. Unlocking cannot use TouchID (no longer there), so the biometric protection does use FaceID as expected.

The Truedepth camera system sits in the notch IR camera, sensors illuminators and more. Mathematical model of the face checks that the recorded image matches the recorded image. Uses a neural engine in the processor. Set up like TouchID and the user moves the face around like the fingerprint movement: FaceID learns as you develop (even with a beard). Masks used by engineers to make sure these could not be used to break the protection, so photos are not capable of breaking in either. Apparently according to early reports, the iPhone will only work with one face, unlike the multiple options for TouchID.

Data for TouchID is 1 in 50,000 but for FaceID this is now up to 1 in a million for random break-ins. Evil twins might be able to break in. Payments can be done with FaceID. Also Animojis that can be controlled with the face: these will be popular.


0135: Craig Federighi demo. A slight hiccup at the start so needed a backup. Photos and video. Really look good on this device. Multi-tasking. Control center is redesigned in iOS 11: swipe down for this. Showed how FacID unlocks the phone: really quickly. ARKit has face-tracking apps. Not sure I would like these (on a personal level), but those for messages are OK.

Return of Phil Schiller. 12MP dual camera. Improved technology. Dual optical image stabilisation. Better quad LED for flash. Better low light performance. Excellent photo examples shown. Tuned for AR applications.

Frontside camera, now portrait mode and portrait lighting. Same A11 Bionic chip. 6-core design. Secure enclave. Battery life increased: 2 hours more than iPhone 7. Qi wireless charging as well. Sneak peak of charging innovation: a mat for the iPhone and the Series 3 Watch, and the AirPods - all at the same time. AirPower is not to current standards and will be available next year. Another video with Jony Ive voice.

Models:
64GGB and 256GB: starting at $999

An Apple Press release shows that orders begin Friday, October 27, with availability beginning Friday, November 3, in Andorra, Australia, Austria, Bahrain, Belgium, Bulgaria, Canada, China, Croatia, Cyprus, Czech Republic, Denmark, Estonia, Finland, France, Germany, Greece, Greenland, Guernsey, Hong Kong, Hungary, Iceland, India, Ireland, Isle of Man, Italy, Japan, Jersey, Kuwait, Latvia, Liechtenstein, Lithuania, Luxembourg, Malta, Mexico, Monaco, Netherlands, New Zealand, Norway, Poland, Portugal, Puerto Rico, Qatar, Romania, Russia, Saudi Arabia, Singapore, Slovakia, Slovenia, Spain, Sweden, Switzerland, Taiwan, UAE, the UK, the US and US Virgin Islands.


Schiller reminded the attendees of the Wane Gretzky quote Steve Jobs used in 2007: I skate to where the puck is going to be, now where it has gone.


0150 - Tim Cook shows a new (short) advertisement. Cook summarises the releases, thanks Apple staff (stand) and encourages the Press to go to the Hands-on area.

End of event.


An update to pricing shows that the iPhone SE to $349 for 32GB, $449 for 128GB, while prices for some iPad Pro models are up owing to NAND chip costs (Chance Miller, 9to5 Mac). An update to iTunes (12.7) removes the App Store access, so that means all downloads are via the iOS devices themselves.



Graham K. Rogers teaches at the Faculty of Engineering, Mahidol University in Thailand. He wrote in the Bangkok Post, Database supplement on IT subjects. For the last seven years of Database he wrote a column on Apple and Macs. After 3 years writing a column in the Life supplement, he is now no longer associated with the Bangkok Post. He can be followed on Twitter (@extensions_th)