By Graham K. Rogers
---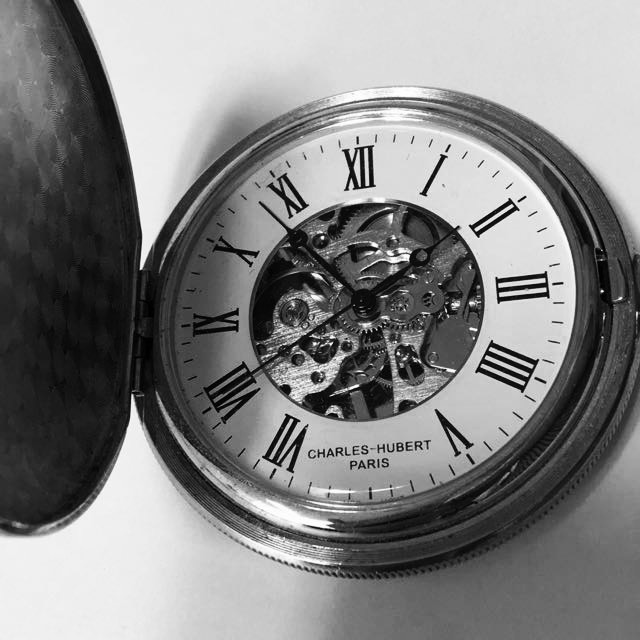 Having caught up on my sleep after the Apple Event (it ended at 0200 here) and seen a lot of opinions online about the announcements, there are several ways to look at the event. As ever some are convinced that Apple is doomed (sort of - more a slow death); some are confused by the variations in the iPhones; others are enthusiastic; and there are some who just make comments (I guess) to sound clever.
One of those was Michael Nuñez on Mashable who warned consumers that they absolutely should not buy an iPhone 8 because it was the same as the iPhone 7. That is (he wrote) except for the A11 processor. However, he argues that the iPhone 7 processes tasks adequately, so users would notice little difference. This was compounded by the comments on cameras: all new sensors, he writes, but same, same.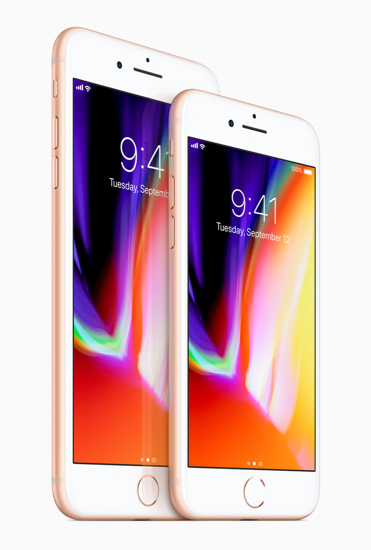 The iPhone 8 is priced at $699 and $849 in the US SIM-free
The iPhone 8 Plus, $799 and $949 respectively.
That is not hundreds of dollars more as he suggests, although the iPhone 7 Plus prices have now been reduced, with capacities here changed to 32GB (27,500 baht) or 128GB (31500 here). I checked the iPhone 7, 128 GB price recently and that was 35,500 baht ($1,000 is about 33,000 baht) and the 256GB iPhone (no longer available) at 39,500 baht. The differences are negligible. The processor output is not.
Writing on MacRumors, Juli Clover has tracked down some benchmarks allegedly for the new iPhones. She writes, "not only does the new A11 significantly outperform the A10, it beats the A10X Fusion in the iPad Pro and it is on par with the chips in Apple's latest 13-inch MacBook Pro models." I think I would pay a few dollars (or in my case, baht) for that. The screenshots on the page show multi-core scores of up to 10438 which beats some of the lower end Macs.
In the USA, prices for the two versions of the iPhone X are $999 and $1150. I am not entirely happy with the huge gap between the two models - 64 and 256 GB - partly because a 128 version would fit my needs better (for now) and also because of those prices. The iPhones never arrive here immediately. Thailand is near the bottom of the food chain, but the local regulators must put their stamp on any device intended for telecommunications before it can be sold.
That will affect the Apple Watch 3 as well. While GPS versions of this will be available here within a couple of weeks, the GPS + Cellular ones do not yet have a date pencilled in. This has happened with other devices like iPads in the past. I suspect that one reason these devices are not available for testing by authorities here until after they are on sale elsewhere is security. Availability is also a concern: analysts often wring their hands about the supply and long wait times are nothing new.
I calculated roughly that the 64GB, $999 iPhone X would be priced at around 35-37,000 baht when VAT is factored in. Other costs would include any shipping, duties and currency adjustments (currently $1=33 baht). The 256GB iPhone is something else and its $1150 price converts to a few baht under 37,000. Adding 7% VAT gives 39,590 which would suggest a price of around 40-42,000 baht or more.
These are speculative prices and accurate figures will become available in a few weeks time, but as the iPhone X will not be released in the USA (and 56 other countries) until 3 November, we are unlikely to see it here until at least the middle of that month, and then supplies could be limited. Writing on The Verge, Vlad Savov is right to suggest that prospective buyers wait for the reviews to appear, but I will not be wasting my time on the creaky, me-too, comments that so many online sources put out. My attention will be on the tear-downs from iFixit and the lengthy analysis that AnandTech will eventually publish. I will also take time to digest the technical specifications, which are already online and show several differences between the iPhone 7 and 8 models. Try water resistance for one. That should be worth a few dollars to a consumer.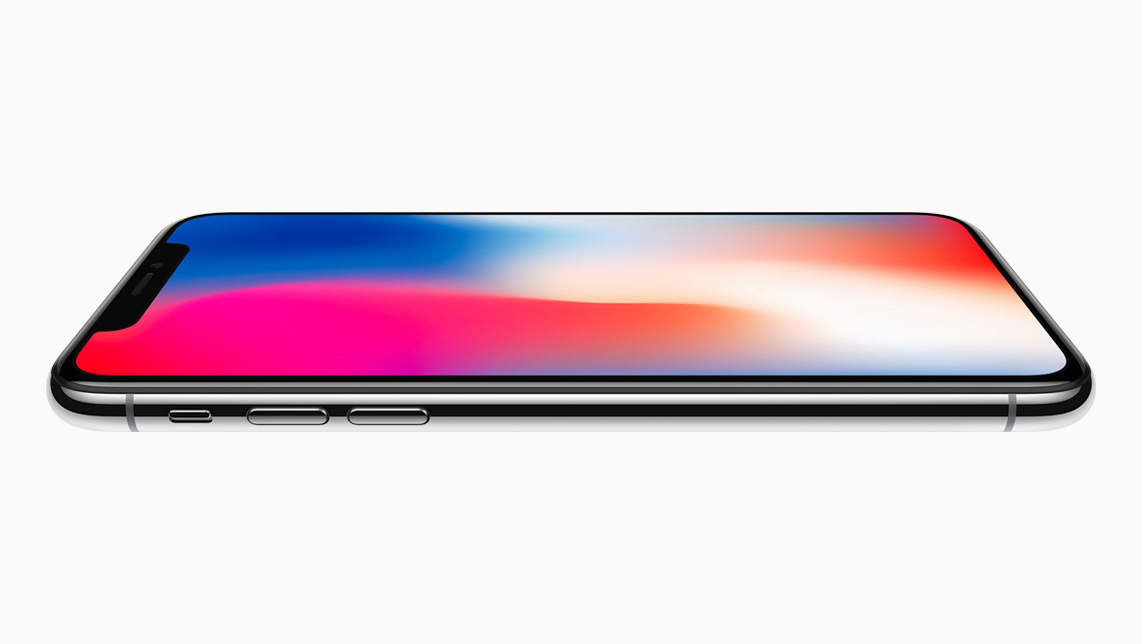 iPhone X p- Image courtesy of Apple

What intrigues me most about the iPhone X is its facial recognition. This has wowed many people already, especially some of those who were at the Event in Cupertino and their impressions have been invaluable. But there are also detractors, perhaps with jaundiced views, thinking - as many did with the TouchID - that the method must be similar to other manufacturers, and some of these have not been as secure as they should be.
While concerns are good, the presumption that all manufacturers do things the same way really ought to be laid to rest. As several have mentioned in the last day or so, Apple might not be first to the field, but they are more likely to have an example of technology working right, before it is released.
Useful and honest comment (on iMore) comes from MrMobile through his "Android-addled eyes". While a number of the new features on the iPhones are already available on the Android platform, he expresses some frustration with them: "Wireless charging that never seems to catch on; augmented reality that has yet to find purchase; cellular smartwatches the size of drink coasters. . . " and maybe Apple has these right this time.

I emitted a small groan at breakfast time Thursday, when the first thing I saw in a newsfeed was the information that Senator Al Franken had written a letter to Apple, demanding answers to questions about the technology and his concerns about privacy. That was quick. This is all very well, but I was reminded of his similar grandstanding with the iPhones Location fiasco in 2011.
All phones and carriers, record location data, although users can restrict this in settings, but back then some of the data could be revealed on a Mac with some software and it showed where the user had been. More than that, it showed where the user might go, so the carrier antennas (and advertisers) could be prepared. Franken wrote to Steve Jobs then with a whole list of questions, the last one showing how little he understood about Apple: "To whom, if anyone, including Apple, has this data been disclosed. When and why were these disclosures made?"
Now he is at it again, but where was his letter to Samsung a week or so back when a user demonstrated how a Samsung device with face-recognition software could be unlocked with just a photograph? The speed that this letter appeared after the event suggests another example of grandstanding. One presumes he did examine the detail of the technology with which the face algorithms are recorded and knows that, like the TouchID, this is a mathematical quantity stored in a secure enclave on the iPhone itself: he does know that not even Apple has access to this? Mikey Campbell outlining the letter from Franken, explains:
Part of the TrueDepth camera system, Face ID employs a dot projector, infrared camera and flood illuminator, along with neural network A11 Bionic SoC to collect depth map and image data of a user's face. Using this information, the A11 SoC creates a mathematical model the target face using an onboard neural network, data that is subsequently sent to a secure enclave for matching. Touch ID employs a similar method, minus the neural network.

The New York Magazine examination of the question of passwords and accessibility by Paris Martineau at least brings in the a "shockingly insecure face-recognition system" of Samsung, while trying to paint this feature as part of a new creepiness seeping into technology. Despite apparently accepting Apple's claim of security at face value, the article manages to trot out an academic who hypothesises about creating a 3D model of a subject from online photographs. I presume he missed the Apple presentation which covered this exact point. I also presume he hasn't tested his hypothesis because he doesn't have a new iPhone.
Never mind, Apple's assurances have not been tested in the real world so there is some smoke there, and if that is not enough, we can try the racial card: "We know that all of these algorithms do have racial bias". It would be surprising if, in multi-ethnic California, with the equal opportunities that Apple provides, they did not think of that one.
Both the New York Magazine article with its quotable academics and the letter from Al Franken appeared so quickly after the event at Cupertino that it is hard to imagine that these were not in preparation before the announcements. I can sort of see the journalistic probing that Paris Martineau produced, but there is always the lingering stench of self-righteousness when Al Franken seeks to engage with Apple.
Graham K. Rogers teaches at the Faculty of Engineering, Mahidol University in Thailand. He wrote in the Bangkok Post, Database supplement on IT subjects. For the last seven years of Database he wrote a column on Apple and Macs. After 3 years writing a column in the Life supplement, he is now no longer associated with the Bangkok Post. He can be followed on Twitter (@extensions_th)