By Graham K. Rogers
---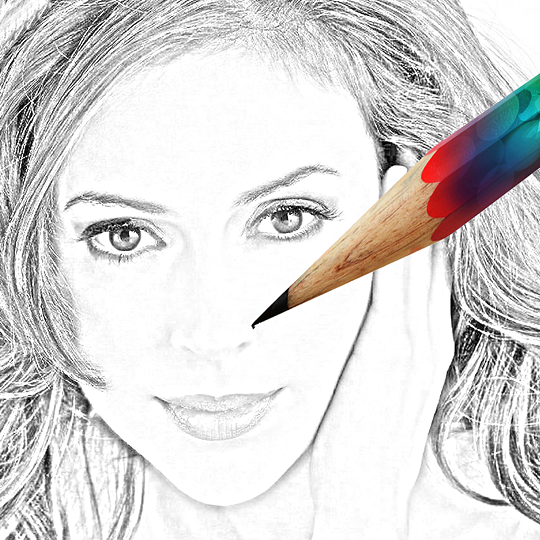 I have been expecting some apps to disappear with the upcoming iOS 11 release, unless they are updated from the original 32-bit to 64-bit. Updates to some of the apps that would have been affected by this change have begun to appear, but I was a little surprised to see a new version of A-Sketch appear in the listings this morning. This had been a simple app that just converted photographs to black and white, pencil sketch-style output, or a little more. That basic simplicity was just right.
The app stayed in my library and I pretty much forget about it until I have a need for a image in that style, when I look at output from a number of apps that I have for such output styles: Waterlogue and Prisma particularly come to mind, although there are others.
I first mentioned A-Sketch, or Auto-Sketch in June 2013, with a longer look in August of that year. As it now appears it is little changed in the way it works. Between Version 1.0, released November 2012 and Version 2.0, 19 June 2017 (fix issue and support new iPhone): there had been no interim updates in the 5 years.

An image from the Library appears in the editing panel with icons for Go Back (to the initial screen) and Crop. At the bottom of the screen are Sketch, Texture, and Save buttons.
When Sketch is pressed, a multi-thumbnail panel appears over the bottom of the image each displays a tiny version of the image. Applying one of these filters is instantaneous. The Textures button has 21 effects (plus none) available. As with any filter or effect, care selecting the texture with the image needs to be taken.
When the image is saved, it does not replace the original. A JPG was 1280 x 1039 (485 KB), while the original image was 3594 x 2916 (1.42MB). No metadata (location, time, camera) is saved. An image taken using the camera feature uses the same process. The saved image was 1280 x 1707 (633 KB) and no metadata was recorded. Output is good for web use as well as alternative images for social networking.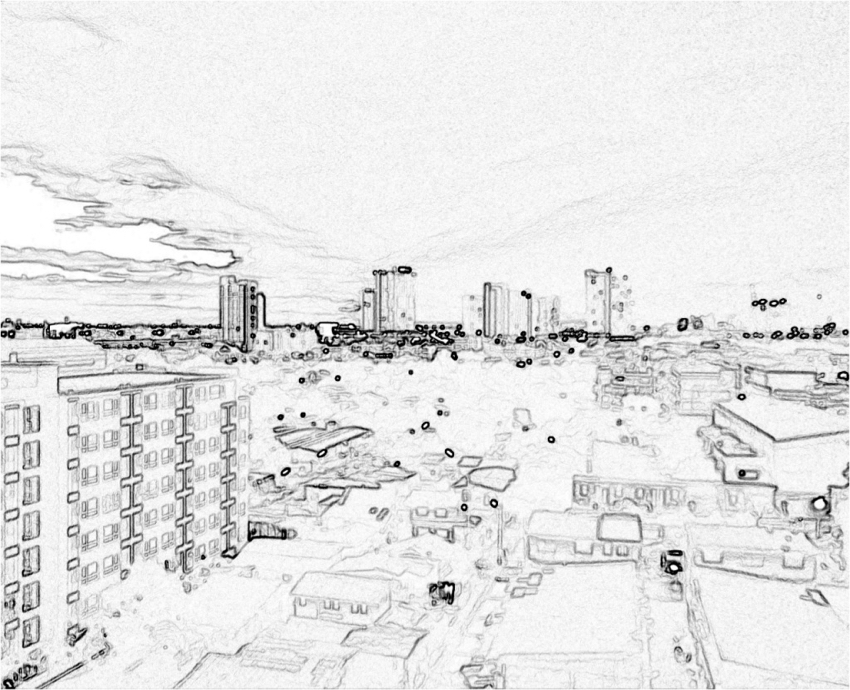 So many of the earliest iPhone apps that I had enjoyed trying out and using are now lost. It is nice to see a developer come back to an app that has a sound basis and keep it running. This is not a complex app, but just has one task and does that with no fuss.
Graham K. Rogers teaches at the Faculty of Engineering, Mahidol University in Thailand. He wrote in the Bangkok Post, Database supplement on IT subjects. For the last seven years of Database he wrote a column on Apple and Macs. After 3 years writing a column in the Life supplement, he is now no longer associated with the Bangkok Post. He can be followed on Twitter (@extensions_th)