By Graham K. Rogers
---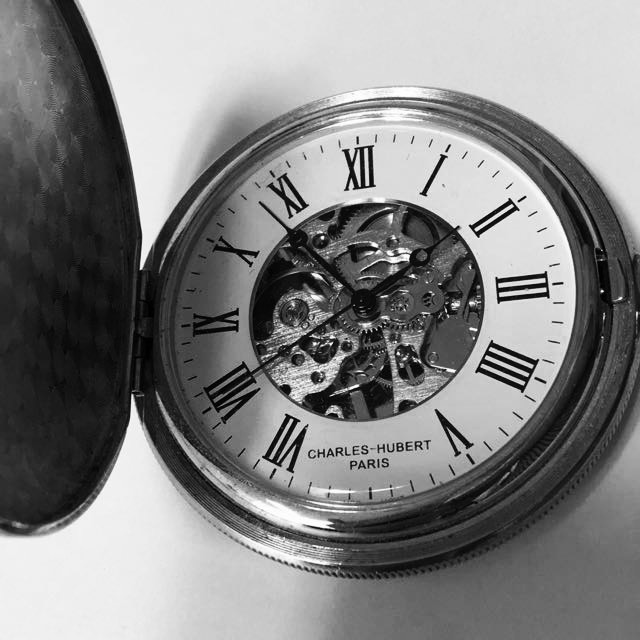 When Apple announced that Aperture was no longer to be updated, I was disappointed. I had a lot invested in the application. I am comfortable with the way I can organise my photographs, including the ways I am able to examine metadata; there is a quite good selection of editing tools; and the workflow aspect integrates nicely. The original release of Photos, gave me a diluted application that would not be able to replace what I can still do with Aperture.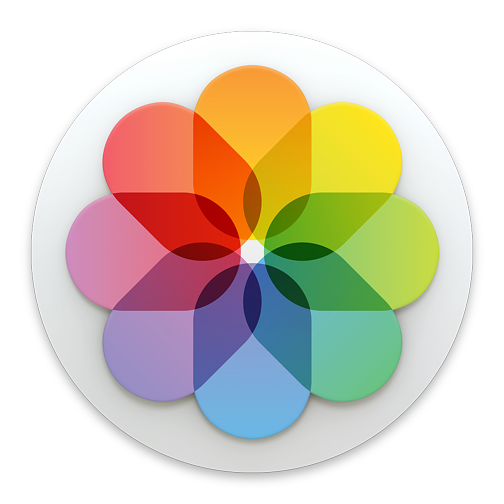 I have looked for other applications that might suffice, but all fall down in one or two of my requirements, including cost. Photos has come along a little and now allows extensions, meaning I can work with 3rd party applications from within Apple's Photos (similar to how More works in Photos on iOS), but the strength of Aperture was that I could do almost all the basic editing within the application and not need to switch to another app for this. That was not possible in Photos although simple editing was possible with the sliders for Light, Color and Black & White, and their detailed components when each was opened up.
One of my hopes for the recent WWDC was that more attention would be paid to Photos, particularly image organisation and editing tools. When I saw the Keynote, although it was mentioned briefly, it seems that editing had been beefed up and there are now some early comments online about the new tools.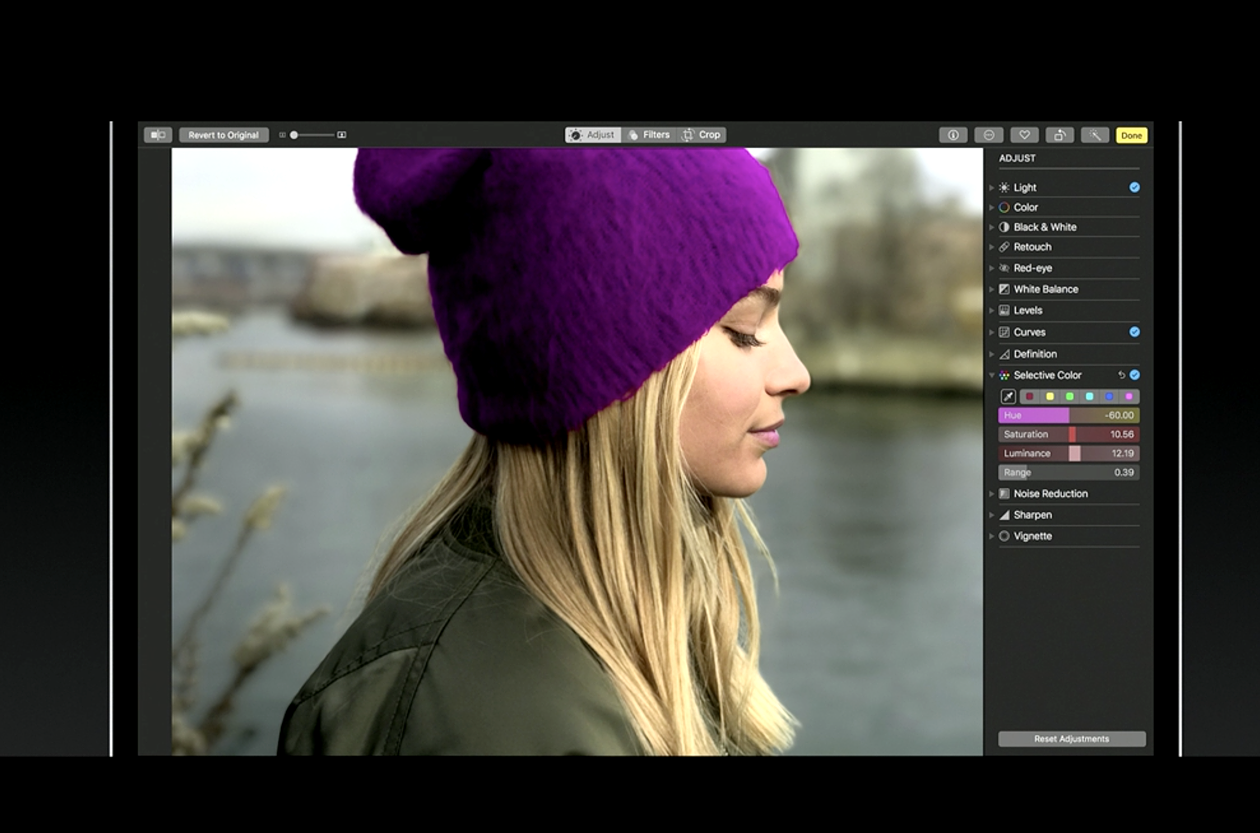 Screenshot from WWDC Keynote - Craig Federighi outlines Photos

I was particularly interested in the comments on changes introduced in High Sierra by Juli Clover on MacRumors, who writes, "Some of the biggest app changes are in Photos, which has a persistent side bar, editing tools for Curves and Selective Color, new filters, options for editing Live Photos, new Memories categories, improved third-party app integration, and improvements to facial recognition. . . ." An embedded video outlines some of what is in the new macOS, with a section on Photos beginning at 1:35 in the timeline. Shown in the video are Curves and Selective Color: for me this is the big one.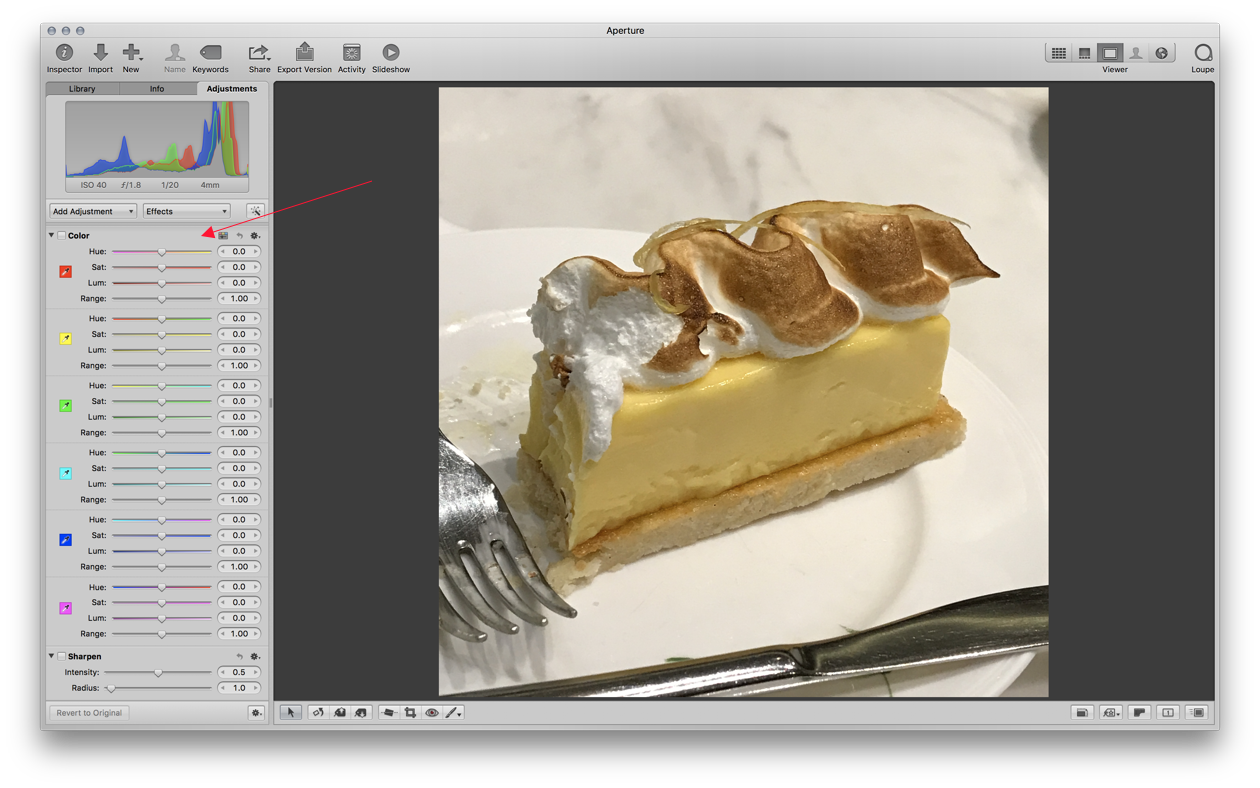 In Aperture there are 6 color selectors. Using these and the dropper, a base colour is selected and sliders for Hue, Saturation, Luminance and Range can then fine-tune the color of an image. In the image I use of a lemon meringue cake, the yellow cream on the top is shown as having a hue of 47°.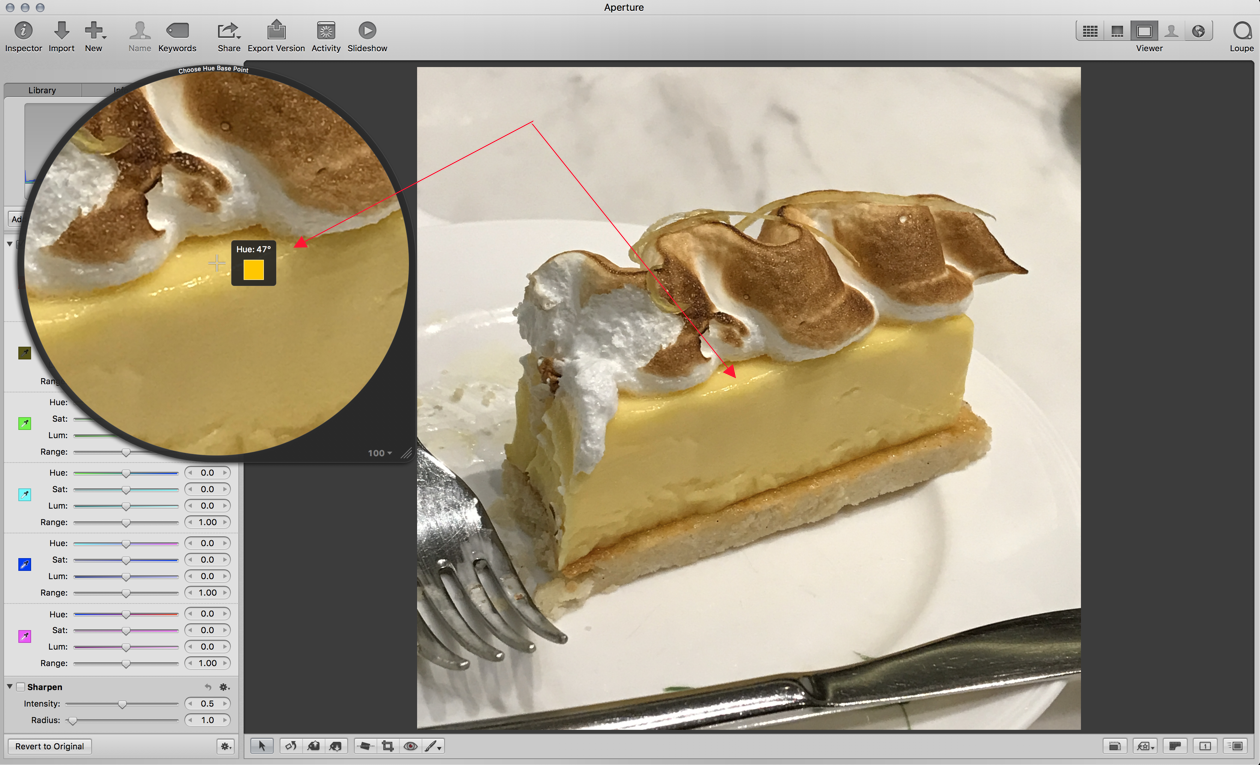 I adjusted the levels of yellow (Saturation, Luminance and Range only), then also adjusted the orange-brown meringue with the red tool.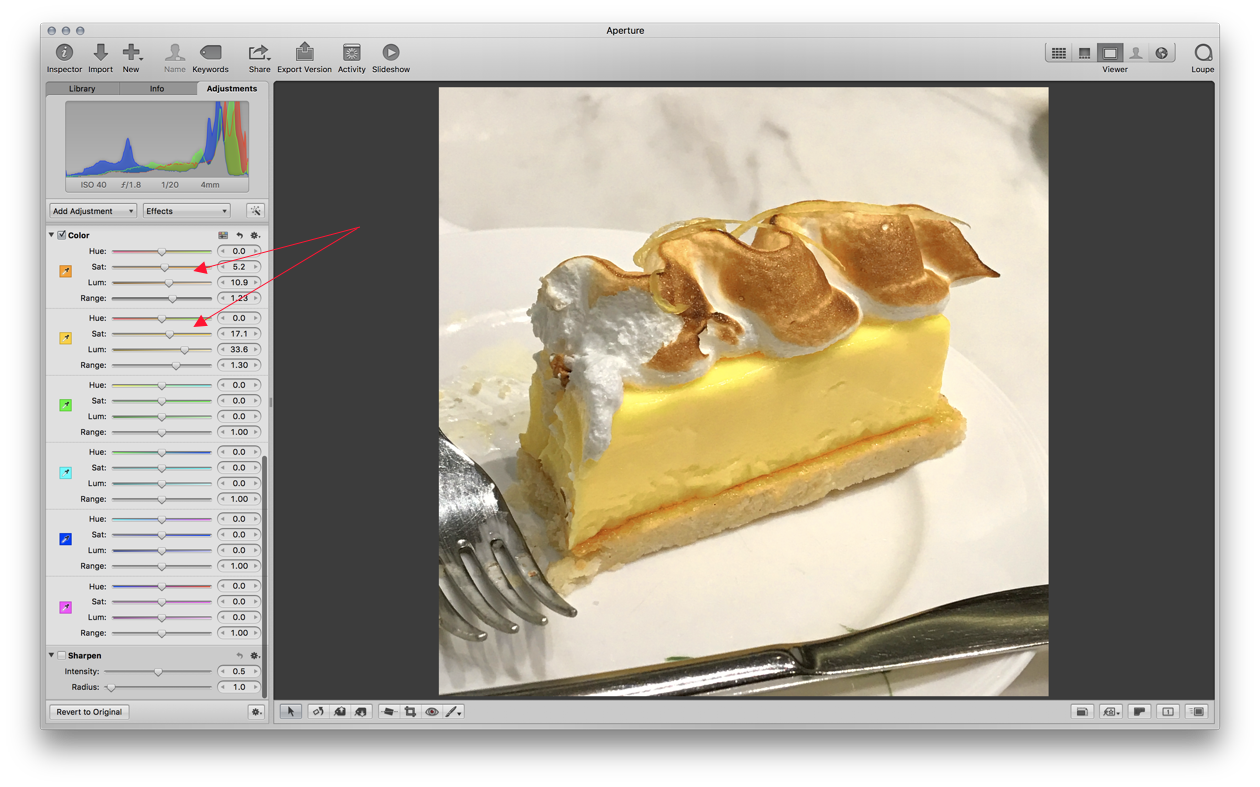 From the look of the video (and the Keynote), in the High Sierra version of Photos there are a similar 6 color selectors, also with sliders for Hue, Saturation, Luminance and Range, so I expect that this feature will work in the same way as it does in Aperture. This pleases me. A screenshot in another article on MacRumors that outlines some of the new features of High Sierra, shows curves and the (closed) other tools that have been added to Photos and the new screen arrangement for editing.

This will make my use of Photos as an editing option much easier. Any images I take on the iOS devices, synchronise automatically with Photos now (and with Aperture the way I have this set up), but I import DSLR photos and scans into Aperture for two main reasons: better organisation; and better metadata display.
When importing to Aperture, a user is always asked to enter a name for the new Album (or may select an existing one). In Photos, there is no easy access tool on a menubar: import is done using the File menu (Shift+Command+i). The default is to import to the Photos library, although a button does allow selection of another (existing) album, or to create a new album. I would prefer this to be the default.
Existing albums can be dragged into a new order and this is synchronised on iOS devices, but on these, the personal albums appear below All Photos, Favorites and media types. I find that items removed from the Recently Deleted album on the Mac are not deleted from iOS devices and that may need to be done separately (or wait 40 days).

As a note, if I did have the first developer beta of High Sierra, under its terms, I would of course be unable tell anyone or to share screenshots. . . .
Graham K. Rogers teaches at the Faculty of Engineering, Mahidol University in Thailand. He wrote in the Bangkok Post, Database supplement on IT subjects. For the last seven years of Database he wrote a column on Apple and Macs. After 3 years writing a column in the Life supplement, he is now no longer associated with the Bangkok Post. He can be followed on Twitter (@extensions_th)