By Graham K. Rogers
---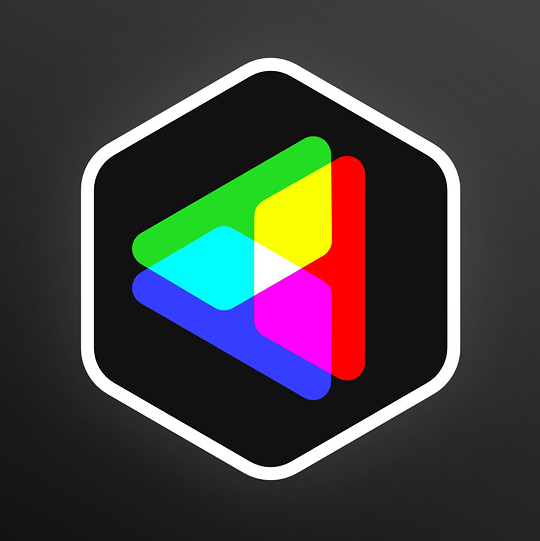 With 32-bit apps about to be superseded when iOS is next updated, a number of developers are making the effort to bring their apps up to date and in some cases renewing them totally. A case in point is CameraBag Mobile 3, which builds on the strength of one of the earliest filter apps.

To see which apps are 32-bit and will not be usable when iOS 10 is updated to iOS 11, we can access Settings > General > About > Applications. I am disappointed about some of the apps that are shown here (there is even one from Apple - Remote), but some of those listed have been superseded.
I see for example that CameraBag by NeverCenter is shown. This was one of the earliest filter-style apps I ever downloaded. I also have a version of this application on the Mac. CameraBag showed the way for so many other like apps that followed. I noted this one, in particular, as this morning I saw that CameraBag 3 was listed in the New Apps We Love section of the App Store (it's gone now). All three are shown as available in the app store and show an interesting evolution. I now have all three versions on my devices.
CameraBag - Versions 1, 2 and the Latest, Version 3

This latest version, with the full name of CameraBag Mobile3, flows nicely and seems to have built quite well on the original foundation. It is certainly ready for iOS 11. The app needs almost no learning: camera or library are options for image input. Then a vertical display of filters is available, each offering a distinct variation, as is to be expected. The new selection of filters offers some really nice output options, but this is a field in which so many other developers now have a foothold that it is hard to prove value, even if you were one of the first.

Some of the filters shown have four user options: a Star, which will move filters to the top (some cannot be moved); a down arrow that moves the filter down the screen; an arrow for sharing (social networking and other options); and an option for sharing the image to the Photo Library. Some only have the Star and Down arrow, but these also have a Cart icon: an in-app purchase of 69 baht. When that purchase is made, all 14 filters have the 4 options.
At the bottom of the screen are icons for access to the camera and Photo Library, along with a Crop icon and a fairly well-equipped editing toolset. Crop offers several aspect ratio options. There is also a rotate feature controlled by a slider, as well as a 90° rotate tool.
Editing has 6 tools: Brightness, Contrast, Saturation; and 3 histogram tools, for low, medium and high levels. There is an oddity with this as changes are only applied to the topmost full image on the screen (including the Original) at the time: there could be a part image showing and this is not adjusted. It took me a few minutes to grasp this. An edited photograph had a slight larger file size than the original JPG it was from and retained all metadata.

Although this is still a good app for filter-style editing of photographs, there are now so many alternatives it is difficult to say this is a replacement for any specific app that a user may be using. CameraBag Mobile3 did not appear in the list of Photos extensions which would perhaps add to its value. For a new user, this is a quick and easy way into basic photo editing, although the idiosyncrasy of which image is being adjusted needs noting.
This will nonetheless stay in my top list of apps as it provides just the right types of output that may be suitable for a project or a specific mood.
Graham K. Rogers teaches at the Faculty of Engineering, Mahidol University in Thailand. He wrote in the Bangkok Post, Database supplement on IT subjects. For the last seven years of Database he wrote a column on Apple and Macs. After 3 years writing a column in the Life supplement, he is now no longer associated with the Bangkok Post. He can be followed on Twitter (@extensions_th)