By Graham K. Rogers
---
Despite the initial reaction from Wall Street, Apple's second quarter results were not as bad as some thought. Many companies only dream of $50 billion revenue. Focus now is on WWDC. Rumors are as varied and some are wrong as ever, but this is Apple. Nonetheless, it is clear that some devices are overdue some refreshing.

Apple's Q2 2017 results brought much disappointment for many with apparently lower iPhone sales, a drop in the iPad deliveries and revenue that was within Apple's guidance, but didn't match the upper level predictions of Wall Street's gurus. The sales of iPhones caused the greatest shock, when the figure was seen to have fallen by 600,000 year over year for the quarter. There are some handset makers who don't reach that in a full year. Some of the reported decrease was caused by inventory adjustments, but it may be that the actual numbers sold were slightly up: that is just not how Apple reports the figures.
Part of the fall was due to China: hard market to crack with its fierce competition. The top players there are backed by the Chinese government and pricing is always a barrier to some. As desirable as Apple products are for an expanding middle class in China, there may not be the fullest appreciation for features like integration, which I always regard as paramount with the range of devices I use. If that is not important to a user, then all you have is the shiny device and they all look the same.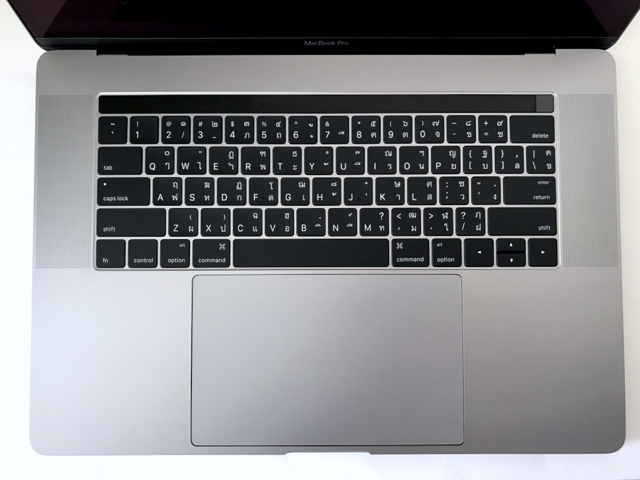 The lack of product updates is worrying, even those who are longtime users of Apple products. The changes to the MacBook Pro were mainly incremental apart from the Touch Bar, which some have dismissed as just a gimmick. Remember though that like the Apple Watch (S1), AirPods (W1) and the iPhone (A-series and M-Series), the chips that make these things work are unique to Apple. I use the Touch Bar with many operations, but if it was not there I would not lose much. It is just another way in which Apple adds functions to make it easier to use its products.


As the wait for new or updated products extends, commentators have become more strident in recent months because we have all come to expect an annual product cycle. With now less than 5 weeks to WWDC, I would not expect any hardware announcements. If there are to be any changes, these would normally be during the keynote or just after.
The opening address (5 June) will most likely outline what is coming in iOS 11 and macOS 10.13, whatever it is called (Redwood, Lassen, Tahoe?). Certain features outlined during the Keynote will point to what is coming in the iPhone, which will probably have a vague, Fall release. while many have reported the iPhone will be late (even though Apple has notset a date), reports this week now say September. I will be looking for any slides that have unannounced features. Last year I was excited to see RAW capabilities: something that Apple has not capitalized on for itself, while allowing developers to produce apps with RAW output.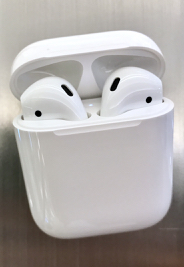 What we see at WWDC will indicate how right (or wrong) many of the breathless rumours that have been put out are. One caught my eye at the beginning of this week and I sometimes wonder where (or how) the sages of Wall Street come up with such ideas. Reporting on some of the current rumours, Christian Zibreg of iDownload (not the source) tells us that "JPMorgan also made the prediction that AirPods could come as a free accessory with iPhone 8."
These devices are still in short supply more than 4 months after they came onto the market, are highly desirable, and Apple cannot keep up with demand. Who seriously thinks that a year after moving from the 3.5mm headphone jack to earbuds that use Lightning, Cupertino would ever choose to include such a good seller with its next iPhone (also expected to be a good seller), thereby cutting off a respectable source of income? Do people seriously pay for this financial intelligence?
I am so irritated by this that I have put more rhetorical questions in a single paragraph than I would normally put in an entire article. I will of course apologise to JP Morgan if this does come true, but a few hours after I wrote that on Monday, Jeff Gamet (MacObserver) also commented on this rumour and came to the same conclusions for the same reasons. Also see The Macalope.
One rumor that does have a little sense is an Echo-like device, perhaps with the same shape as the MacPro. Apple continues to develop HomeKit capabilities and recently Phil Schiller dropped what may have been a broad hint in an interview with Gadgets 360 which was reported last week (Tim Hardwick, MacRumors). The comments are worth reading, but he did say, "I think voice assistants are incredibly powerful . . . but the role of the screen is gonna remain very important to all of this".
In the light of this, therefore, it was what Jeff Gamet (MacObserver) calls the "biggest un-surprise of the day" when Amazon announced a new Echo device with a built-in display. Gamet also mentions the similar, rumoured Apple device. The display should certainly help, although I did hear of a humorous anecdotal experience with the current device. . . .
I checked: the Echo Show does not ship to Thailand.

Regarding that MacPro, it was at WWDC 2013 when Phil Schiller outlined the device and gave his memorable, "Can't innovate anymore, my ass" line to great laughter and a sour face from Steve Wozniak who had joined the chorus of those making this accusation. That clever MacPro was a dead-end design, despite its good looks because of the dual graphics approach. Although Apple did announce a belated upgrade to the main processor last month, I would not be surprised to hear more about a replacement at WWDC.
The cheese-grater, aluminium MacPro, which evolved from the G5 PowerMac is still regarded as one of the best in the field. A couple of people at my office picked up one each last year for bargain prices. There is no need to reinvent the wheel.

Another hidden gem from Apple is the Mac mini and thousands of these are used as servers as well as for more quotidian tasks. Something halfway between the two might work: a good, tight design, with options for expandability and upgrades. I think that these days, with the quantity and variety of external media, most of the storage requirements can be effected with cable-connections (at the risk iof exciting the dongle-obsessed press), something that the cylindrical MacPro was a pointer for.
And the iMac? These are still selling well. Even without any recent updates a few of the current version turned up at my Faculty for a project and they are widely used in offices, pro-shops and in TV soaps.
The iMac needs as much love as the other Macs.

In some late news that relates to Apple events in this region, Roger Fingas (AppleInsider) reports on the addition of Singapore transit directions to Apple Maps (iOS and macOS). He connects this to the expected and imminent opening of the Singapore Apple store in Orchard Road.
And in an item that is certain to interest a few users here, Joaquim Barbosa (iDownloadBlog) outlines how to install Kodi on AppleTV 4.
Graham K. Rogers teaches at the Faculty of Engineering, Mahidol University in Thailand. He wrote in the Bangkok Post, Database supplement on IT subjects. For the last seven years of Database he wrote a column on Apple and Macs. After 3 years writing a column in the Life supplement, he is now no longer associated with the Bangkok Post. He can be followed on Twitter (@extensions_th)