By Graham K. Rogers
---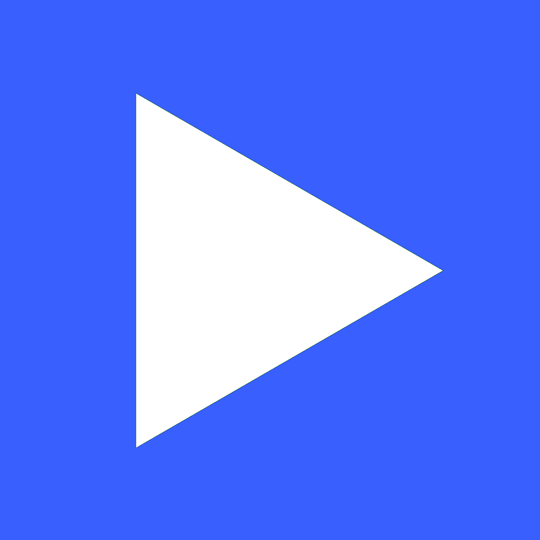 Apple's twin emphases on Health and Accessibility are likely to produce some new features at WWDC next month. There are many ways currently to assist the blind or partially-sighted, those with hearing problems and those who have difficulties speaking. Speak4MePro, a simple app that allows text to be spoken, allows the use of several languages to help users with voice problems.
Background
With Apple about to announce new versions of macOS and iOS at WWDC on 5 June, like many commentators I am gathering information, although much of the rumorpress is of little value. There is some worthwhile speculation, particularly with what may change with HealthKit and Accessibility: Apple has been treading these twin paths with some deliberation for a while now. Tim Cook has been fairly openly testing a non-invasive, blood-glucose attachement for the Apple Watch, I will be putting some comments online examining that area of research in a day or so. We can also expect improvements to Accessibility for both Macs and iOS devices.

When Apple released macOS (10.12) Sierra last year, there was considerable consolidation of the Accessibility Preferences, with new sections and the moving of some features to Accessibility. When I revised my outlines of System Preferences I enlarged the Accessibility comments from 1 to 3 sections to try and make sense of it all:

I also use a number of Accessibility features of iOS, but not the Assistive Touch which almost everyone I know in Thailand does use. A useful article (Lory Gil, iMore) celebrating Global Accessibility Awareness Day, which also chided Google and Microsoft for their limited approach to assistive technologies in comparison to Apple, also mentioned an app that may help some with voice problems: Speak4Me Pro ($0.99, 35 baht). The current release is version 2.0.



Speak4MePro
Although Apple does incluse a Speak function for highlighted text (Accessibility > Speech > Speak Selection) which works fine for most text, and there are several sophisticated functions for voice output, it may be more convenient for some users to be able both to work on the fly and have some pre-entered text to work with: either stock replies, or longer passages.

Speak4MePro is elegant in its simplicity. There are three basic controls below a text box: Listen, Add to Favorites, and Share (this also has a musical note icon on it). I was able to type text into the available space for text, or copy it in from another source, such as a web page. I could not find a way to clear text if I wanted to enter more other than the Apple controls. Pressing Listen speaks the text, although some of the voices available may be too fast. I found no way to adjust the output speed.

The button marked, Add to Favorites put the currently displayed text into a favorites section which can be accessed quickly using a Star icon at the top of the screen. Also at the top is a back button (which only works for lower level pages, not the top level) and a Settings button. This has three options: feedback, iTunes rating and (at the top) language selection.





Main text and control buttons (left), Favorites and Language Selection


The Voice language section gives access to some 53 voices. Some languages have only 1 option, others may have several. Thai has 2 (Kanya and Kanya enhanced) while Apple has 2 separate Thai voices (Kanya and Narisa). French has 3 voices. There are 12 for English, with options for USA, UK, Australia, Ireland and South Africa. The speed of some English voices was too fast, but there was no adjustment. Not all voices will suit a user so it is worth experimenting.

When using English, a non-native voice is heavily accented, so the pronunciation of "one, two, three" will differ depending on voice chosen. I tried with the enhanced Kanya Thai option and this sounded to me quite close to how a local would have an accented output when speaking English. While the Thai voice could handle English, an English voice would not manage Thai, only pronouncing recognisable characters like numbers, or English words within the text.

The other button on the main panel, Share, allows sound output to be shared in a number of ways. When selected the user is first offered a Voice selector panel and if the voice selected is not already available, it can be downloaded. A sound file is then produced and the user is offered the standard iOS Share panel, with the available options. In my case several apps were available, including Mail, Messenger and Notes. An email contained an MP3 attachment which I could play and save.



Comments
Perhaps one of the most public users of such technology is Stephen Hawking who suffers from motor neurone disease and uses a speech generating device. However, there are thousands of others who also have speech loss problems (even short term) who might be able to benefit from this simple solution. Speak4Me Pro works on the iPhone and the iPad. Apart from screen size, I found no difference between the installations.



Graham K. Rogers teaches at the Faculty of Engineering, Mahidol University in Thailand. He wrote in the Bangkok Post, Database supplement on IT subjects. For the last seven years of Database he wrote a column on Apple and Macs. After 3 years writing a column in the Life supplement, he is now no longer associated with the Bangkok Post. He can be followed on Twitter (@extensions_th)