By Graham K. Rogers
---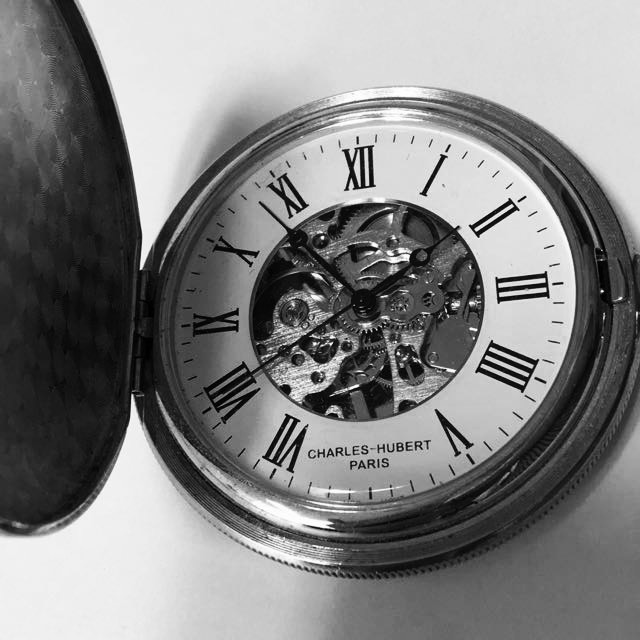 With WWDC on its way (5 June), I have written a two-part comment on possibilities as I see them which I will put online tomorrow (Wednesday) for my usual Wednesday File. In the meantime, it appears that there is enough going on in this part of the world for an ASEAN-flavored comment.

I always think that users in Thailand come ofF second (or third) best when it comes to IT. This was brought home this weekend when Apple opened its first official store in Singapore. Cupertino has long had a significant presence in the small state, and at one time even had a manufacturing facility there. Most of what Apple Singapore does is concerned with sales and marketing these days, but that is not being at all dismissive.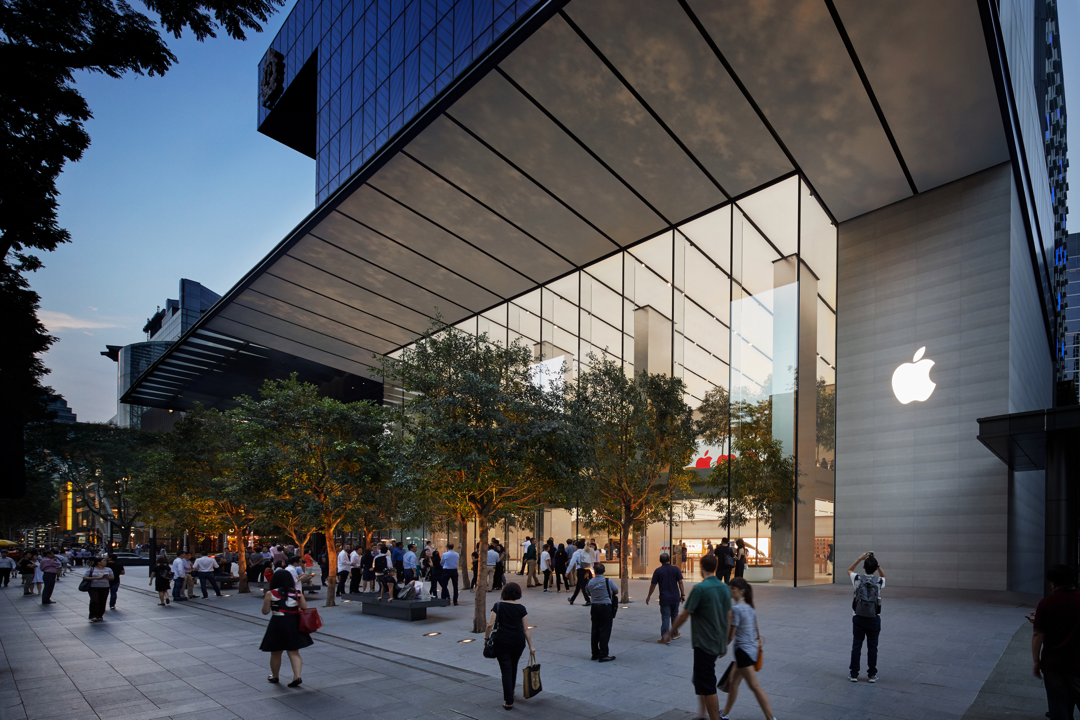 120-foot glass facade of new Apple Store, Orchard Road, Singapore - Image courtesy of Apple

Any orders that users in the region may be inclined to make go through the Singapore operation and many are shipped from there, with hardware like Macs coming straight from factories in China. This ordering also extends to parts used in repairs. The marketing that Apple does in the region is run mainly from Singapore too, and there are those there who focus on Thailand. That was a great improvement that was introduced in the last few years.
Before, marketing was run through a number of companies established here; and then there was a gap when Thailand seemed to have fallen off Apple's map even though there is an office here, currently based in Centara Towers. Nicely decked out in minimalist grey, it even smells like an Apple office, although the guardian of the door seems quite wary of westerners she doesn't recognise.
Distribution of Apple products here and the retail sales are run in a different way from other countries and, while Apple controls the pricing of its own products, accessories - availability and pricing - are up to the stores, each of which makes its order through mid-level distributors, who order from Apple. I am not sure how efficient this could ever be. Apple tends to let local outlets do their own thing, with a nudge in the right direction from time to time. They do have presence in other countries in the region, so a telephone query may be answered by someone in Malaysia or the Philippines and a call back may even come from someone in Australia, depending on the problem.

As recently as last August, there were reports that Apple was to invest $1 billion in a research and development facility in Vietnam (Mikey Campbell, AppleInsider), but I have heard no further news about that since that time. Another mark for the way Vietnam is developing is the news this week that the online gaming company, ONG, hopes to be the first company from Vietnam listed in a foreign market and is currently exploring a potential IPO (Fortune)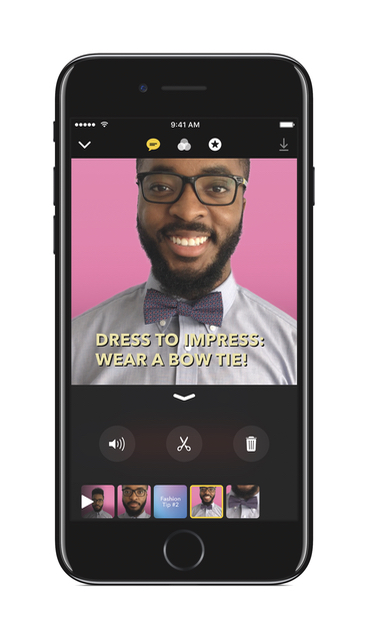 This week, it was reported that it is possible Apple will open an app development center in Jakarta, where there is to be a research and development center set up in conjunction with Foxconn (Christian Zibreg, iDownloadBlog). The new center is perhaps part of Apple's push to sell the iPhone in Indonesia, because the country has rules requiring phones sold in the country to use at least 30 percent locally procured components by 2017 (Christian Zibreg, iDownloadBlog).

The rules that Indonesia has seem similar to those that exist in India that have also blocked Apple in trying to sell more devices there. Although there is to be some manufacturing of the iPhone and its parts in the Sub-continent, news this week (again from Christian Zibreg) outlines patent applications that may help introduce ApplePay to India. These patents include biometrics, authentication of payments and secure transfers of payments. With a population of 1.32 billion (not all will use Apple products of course) there is much potential for any company with the right mix to bring in revenue there.
As for ApplePay in Thailand, who knows? As with many things here, unless the right person is sufficiently interested and is able to press the right buttons without meeting too much resistance from those who represent opposing interests, maybe ApplePay will come here one day. There are already NFC terminals at some checkouts and automatic payment systems are possible here, it is just that the moment the spectre of the iPhone appears, someone may find a problem: real or imagined.

On the other hand, Chayanit Itthipongmaetee (Khaosod) reports that it is probable Spotify will be available officially in Thailand with the recruitment of a music editor for the country and this is seen as doom for all the other music service that are available here including Joox and Apple Music according to the four quotes from users that the writer used. I am not sure if the unsavoury language attributed to one was because of the unnecessary fuss of using a VPN, because of the unnamed service he was using, or because someone thinks it sounds cool (it doesn't). I do not expect to change from Apple Music which does me just fine. Does Spotify have opera?
On Twitter today there was a link to an article in the Bangkok Post that claimed, as from 1 January all those wanting a SIM card would need to provide fingerprints. Thais do this as a matter of course as the service provider takes a copy of the national ID card. There is no mention of non-Thais, but the article seems to suggest that not only new SIMs, but those already in use will need the owner to register. That could mean a visit to a carrier's outlet. But again there is no information if those visiting as tourists will also need to provide fingerprints. That will not please some people.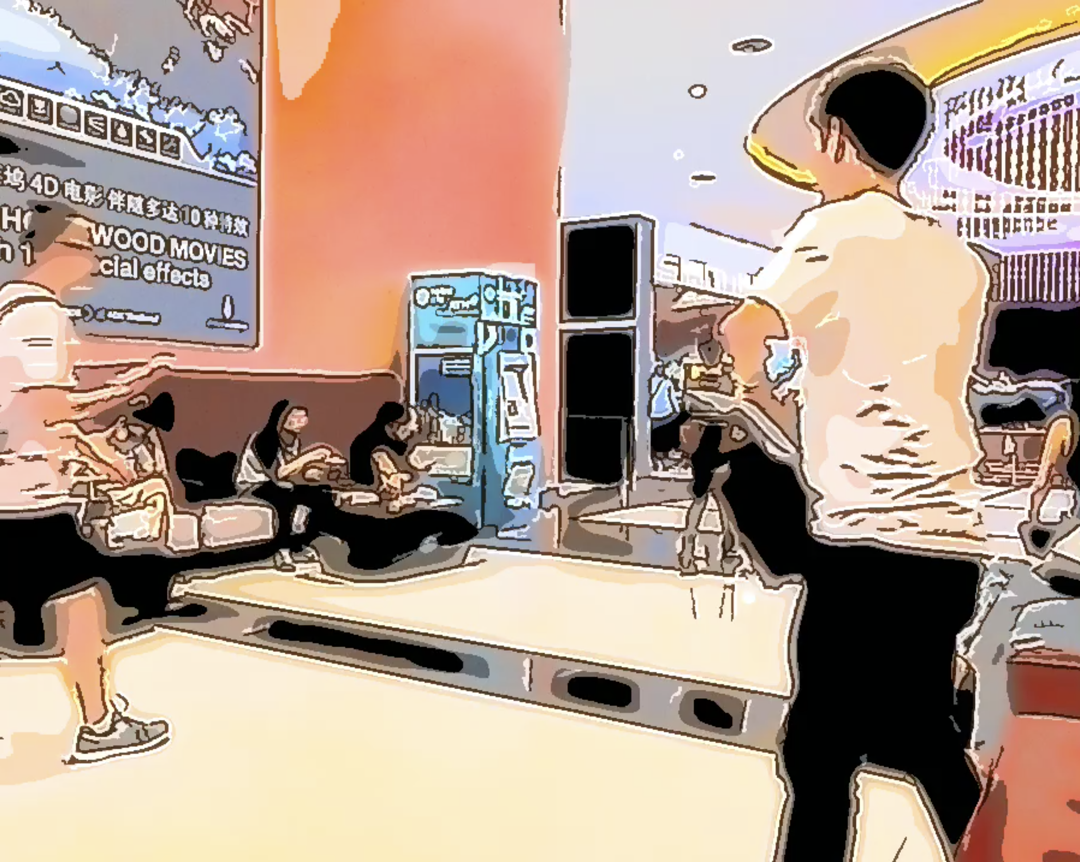 I have been to the cinema a couple of times recently: to see the new Alien movie; and then a few days ago to see the latest Pirates of the Caribbean. With both it is essential to willingly suspend disbelief, although with sci-fi movies, the physics always has to work for me (apart from time travel). With the latest Pirates movie there is no such problem and it is the usual romp through fantasy and the impossible.
There were some really funny parts, although some of my Thai friends may have missed the plays on words like astrology and asses, or horology and whores. Paul McCartney had a small scene as Sparrow's uncle, with some amusing lines, but he was not as memorable as Keith Richards as Jack Sparrow's father. When talking about the movie with a friend afterwards, I mentioned the appearance of Paul McCartney: blink, blink. The Beatles . . . Who? But then we would never have been able to imagine the iPhone or the Internet, except as a scene in some futuristic movie.
Graham K. Rogers teaches at the Faculty of Engineering, Mahidol University in Thailand. He wrote in the Bangkok Post, Database supplement on IT subjects. For the last seven years of Database he wrote a column on Apple and Macs. After 3 years writing a column in the Life supplement, he is now no longer associated with the Bangkok Post. He can be followed on Twitter (@extensions_th)