By Graham K. Rogers
---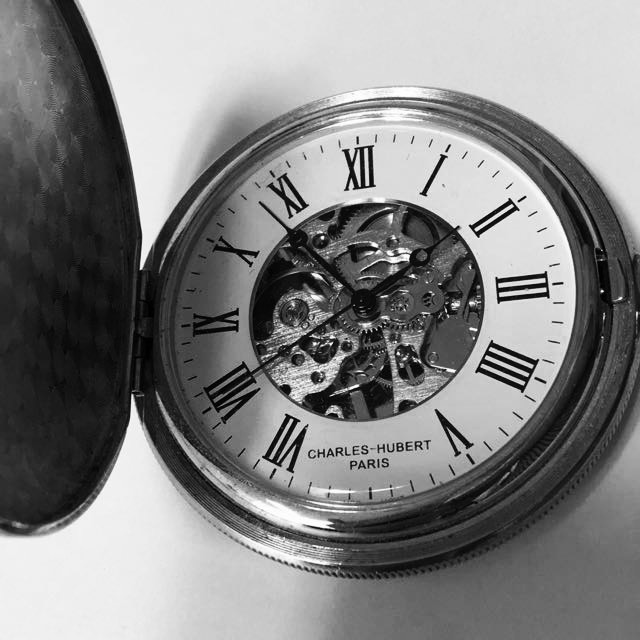 As tomorrow is a public holiday and my usual Sunday evening commitments are no more, I decided to watch a movie on Apple TV instead of my usual Netflix or iFlix options. I had bought Arrival a week ago and that had been a bit slow arriving, but it worked after I restarted the Apple TV.
This time I decided to rent and chose the Ben Affleck movie, The Accountant. I pressed, Play and a spinning icon appeared, but this did not go away. I went back to the main screen and tried again. No. Then I tried the Preview for the movie: that was fine. Play? No. Remembering Arrival I restarted the Apple TV: still no success.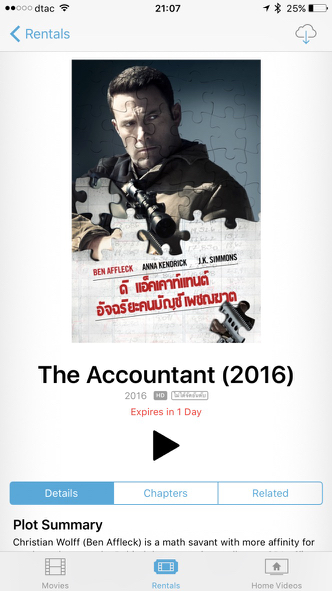 Just to make sure, I checked the iPhone and was able to start watching the movie on that device, but cinema demands a larger screen, so I accessed AirPlay. The progress bar appeared and then the screen took me back to the movie start screen on the iPhone (so AirPlay was working).
I restarted the network. I restarted AppleTV again, but this movie was not going to arrive. I went back to Arrival and that loaded, so I could have viewed that once more had I wanted. I tried The Accountant one more time. No.

Using Safari on the iPhone, I accessed Apple Support. O nce I had entered my details, the phone rang: it was that quick and I was suitably impressed. A short number-pressing session (the local banks could learn from this) and I was on hold. I was warned this would be a while and a couple of times a cheerful recorded Australian voice came on to apologise for the wait. There was music playing (not exactly my choice) so I finished my cherry pie, drank some tea and wrote a few notes.
When my Helper came on, he was quick to grasp the situation. He noted that I use several Apple devices, and also commented that I had begun to play the rental, so my history was displayed. There is apparently a problem worldwide with some movies not playing on AppleTV, although they will work on a user's other devices. Engineers are apparently examining the problem. It is expected that this will be resolved soon. I wonder if this was due to the recent upgrade to tvOS as I had neither seen nor heard of any problems before.
In the meantime, as I had begun to play the movie, the rental clock is ticking, so it was suggested I watch today (tomorrow would be the last day). As the charge had already been deducted from the credit card, I was given credit for a couple of future rentals. The Helper will also update me on any progress or resolution and gave me a 12-digit case number.
I came away from this fairly happy with the outcome. Apple has a technical problem in this case which is ongoing, but I was treated respectfully and not left feeling as if I were at fault like some other customer-service lines here. True also had a situation here earlier in the week with a broken network. They were also apologetic and gave me 1G credit so I could access the internet via my iPad. They are learning too.

I watched The Accountant on the iPad Pro and enjoyed it just a little more than I had anticipated. I hope Ben Affleck is able to overcome all his reported problems, as he still has several good movies to make for me.
Graham K. Rogers teaches at the Faculty of Engineering, Mahidol University in Thailand. He wrote in the Bangkok Post, Database supplement on IT subjects. For the last seven years of Database he wrote a column on Apple and Macs. After 3 years writing a column in the Life supplement, he is now no longer associated with the Bangkok Post. He can be followed on Twitter (@extensions_th)